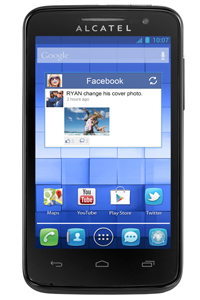 It is now possible to unlock any Alcatel phone via IMEI using Dr. Fone's Alcatel SIM Card Unlock Service – you won't even have to worry about specifying the model of your phone. This means you will be able to use your phone, on any network in the world, in only a matter of hours.
Whether you're looking to unlock a Pop Start, an X1, or a Shine Lite, Dr. Fone provides a highly effective SIM unlocking service that will allow you to enjoy your new mobile phone or network, in optimum time.
The unlocking process is quick, easy and affordable. We will send you an unlocking code via email, which you will then need to type into your phone and you're good to go. The process is 100% legal and we pride ourselves on delivering the best possible service, at the best possible price.
And don't worry, the process won't damage your phone or void your warranty.