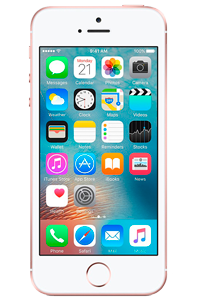 Whether you're switching networks, your contract is coming to an end, or you've been given a new Apple phone that is on a different network to your SIM Card, there are a wide range of reasons why you might need to unlock your Apple phone.
But the good news is that, with the Dr,Fone Apple SIM Unlock Service, you can unlock any Apple SIM card quickly and easily. We'll send you an unlocking code via email, then all you need to do is type it into your Apple phone. And you can rest assured that the process is 100% safe, legal, and guaranteed.
And don't worry, the Dr Fone Apple SIM Card Unlock Service won't damage your phone in any way or void the warranty, which is why our method of unlocking is recommended by phone manufacturers themselves.
So, if you need to unlock any Apple phone, including the iPhone 6, the iPhone 6S, the iPhone 5C, or the iPhone 4, get in touch.