Amazon S3 vs Google Drive: Which Do I Choose?
The name Google popped up before the public as a search engine that promised to find what you are looking for. It has been a long time since, and Google has come to become a verb. The younger generation and even the not-so-young one doesn't search anymore, they Google it. Over the years, Google has cemented its place in the public mind space with services that include Google Search, Google Mail (Gmail), Google Drive, Google Photos, Google Hangouts, Google+ and more came-and-lived and came-and-gone services than anyone can fully remember.
However, If you have been in the market looking for cloud-based storage long enough, or if you weren't born recently, you are sure to have heard of Amazon and its relationship with 'the cloud' by now. While other heavyweights such as Dropbox, Google Drive, Microsoft OneDrive are often the names that come to mind when it comes to cloud-based storage, Amazon is in a league of its own with enterprise-level storage solutions and infrastructure built over years to deliver solid, reliable and scalable performance to anyone. Amazon introduced the Simple Storage Service (S3, duh) to the masses in 2006. Since then, it has become the storage of choice for developers looking for cheap storage they can play with and control the way they want. So, with other heavyweights stealing the limelight, it begs the question, how does Amazon S3 compare with the venerable and more consumer-oriented Google Drive?
Simple Storage Versus Dead Simple Storage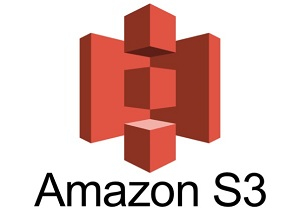 Amazon describes its Simple Storage Service S3 as 'storage for the internet' and adds that one can use Amazon S3 to store any amount of data and retrieve it anytime, from anywhere. Amazon S3 is, no doubt, more technical in nature, despite its promise of being a simple storage service. It may be simple in nature, but it is not simple for a large section of everyday consumers for whom Google Drive becomes dead simple to operate and work with. Amazon S3 requires setup whereas Google Drive requires zero setup on part of the consumer. All a consumer does is use the interface to store files and folders the way they have been doing with the disk storage in their computers for all their lives. It does not get simpler than that.
The first hurdle that people face with Amazon S3 is they don't really know where to begin and how. Amazon S3 website is full of information that an average consumer does not need or cannot comprehend. They can understand terms such as 99.999999999% (11 9's) reliability and such other terms, but beyond that, they neither have the patience and time to go through everything nor the technical know-how to comprehend the meaning. This is true for pricing as well. While Google Drive prices are simple to understand for everyone, what would an average person make of $0.023 per GB of storage? Do we now sit and calculate the amount of storage we use and need to see if Amazon S3 is better or Google Drive?
And, therein lies its sell and its problem for consumers. Google Drive gives 15 GB free, whether or not you need it. It is assumed that since you are reading this piece, you are aware of some deeper issues with Google Drive or are simply reaching the top end of your free limit and looking for options that become available when you are required to pay for storage. Amazon S3 is pay-as-you-use storage, it does not bind you to specific storage amounts, therefore, being more economical while being scalable and efficient since you are not expected to use and pay for more storage than you need or are using.
Amazon S3 vs Google Drive: Key Differentiators
Amazon S3 allows you to store your data in a region of your choice to optimize for latency, costs, and to comply with regulatory requirements.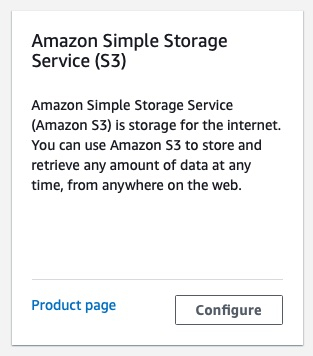 Google Drive, on the other hand, is easy to use, integrates with an email you probably use - Gmail, and provides ample storage space for you to not bother for a long, long time (15 GB) shared between all Google services that may use storage such as Gmail and Google Drive.
Amazon S3 needs configuration and integration at every step, it requires you to have the technical know-how to avail its full benefits in terms of use and cost. It was designed to be integrated into other services and front-end applications, not be the front-end for consumers directly.
Google Drive on the other hand just works for everyone without thought or effort. It integrates with most consumer apps that people use on their devices and is ubiquitous in that sense. It allows you to be productive by way of its ability to create and store documents, spreadsheets, presentations in the cloud and collaborate over them with others and your team members with no further configuration or effort. Google Drive is helped by Google search, everything you store on Google Drive is searchable and quickly. Helpful, consumer-centric additions such as recognizing contents in images and OCR (optical character recognition) to recognize text in scanned documents.
Amazon S3 will require you to have an understanding of terms such as data storage, network usage, operations usage, etc. since the price calculator will require you to fill up this data to get an idea of what your per month cost would look like.
Google Drive on the other hand does not bring upon these terms to its users, they are let to do what they want and how they want. The limits exist, sure, but are set high enough that most users never need to bother with anything.
Here's a table that better outlines the key differentiators between Amazon S3 and Google Drive.
| | Amazon S3 | Google Drive |
| --- | --- | --- |
| Price | FREE tier for 12 months, thereafter $ 0.023 per GB up to 50 TB | FREE up to 15 GB, thereafter $ 2.99 for 200 GB and $ 9.99 for 2000 GB (2 TB) |
| Ease of Use | Needs technical know-how | Simple to use |
| Interface | Web interface | Web interface and consumer-level mobile apps |
| Setup | Needs manual setup, configuration, and integration | No setup required. Works out-of-the-box |
| Collaboration | No | Can collaborate on documents, spreadsheets, presentations |
| File Versions | No | Can maintain file versions for business use |
| Recognition | None | OCR supported |
| Scalability | High scalability with extremely granular control | 3 plans to choose from |
Transfer Amazon S3 To Google Drive
Amazon S3 is not a consumer-centric service in the sense that allows consumers to migrate their data to and from other services at zero cost. The only way to transfer the contents of your Amazon S3 bucket to Google Drive is by downloading all your content from Amazon S3 and then uploading it to your Google Drive. If it were Google Cloud, Amazon S3's equivalent offering by Google, then you'd be in luck as Google offers a way to migrate content from Amazon S3 to Google Cloud. Even then, you are required to have the deep technical knowledge to understand the terms and continue with the process. For everyone else, the best freeway is to simply download from Amazon S3 and upload to Google Drive.
Transfer Google Drive To Amazon S3
If you feel that Amazon S3 is a better fit for you and want to transfer contents from Google Drive to Amazon S3, the same method applies; you need to download your content from Google Drive and upload to your Amazon S3 bucket yourself if you are looking for the most reliable and free method to transfer Google Drive to Amazon S3. This ensures you are fully aware of what is going on where at all times.
Conclusion
Amazon S3 and Google Drive are offerings that seem similar but are intended for audiences with slightly different levels of comfort with regards to technical expertise.
To sum everything up, Amazon is not wrong when they say that S3 is storage for the internet. It really is just that. Barebones storage - everything needs to be configured and set up as required. This allows Amazon to offer you the best rates possible for storage. This type of service is best utilized by developers and IT professionals who require storage of content with no need for consumer-centric front-end niceties such as file versioning, document collaboration, app integration, etc.
Google Drive on the other hand is configured to provide consumer-centric features. It is dead simple to use, is available everywhere to everyone with zero requirements of advanced knowledge to operate or integrate or configure the service before using, and is free, to begin with, providing 15 GB of storage at no charge. For most people, the contest and comparison between Amazon S3 vs Google Drive will be won by Google Drive.