The Best Android Emulator for PC
Part 1. What's the Android Emulator?
Android emulator is a tool that act as virtual mobile device with android operating system. The android emulator lets you test and modify the android applications without using bodily tool. The android emulator imitates all of the software and hardware features of an average android physical device on your computer, but you can't really make calls through you emulator. Emulator provides you with the variety of navigation and control keys which you can interact with using your keyboard or mouse. You have a display screen where you application can be displayed, the emulator runs a full android device stack, right down to kernel stage, you can pick what model of the Android device you need to run within the emulator by means of configuring AVDs, and you can additionally personalize the mobile tool pores and skin and key mappings.
Part 2. Bluestack Android Emulator
BlueStacks is a software that allows you to run the Android applications on you Windows or Mac PC. The BlueStacks application can be downloaded freely from www.bluestacks.com.That means anyone with a PC using windows or MAC operating system can download and Test their applications. BlueStacks is quite interesting for windows 8 tablet users, this applications is generally for those who want to use android applications on their tablet of PC.
After the installation, the android emulator runs on you PC most of the applications are compatible with BlueStacks however few are not.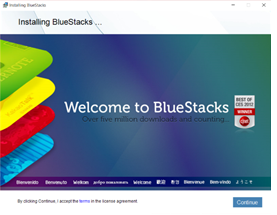 Features And Functions:
The Interface
The interface of BlueStacks player is very simple and easy to interact with, it is a very user friendly interface when you open the application you get the screen with four icons.
• My Applications: whatever application you have downloaded you will find it there.
• Top Charts: the applications that are highly rated by users and recommended for downloading.
• 1 click sync: you can send your apps to your phone or tablet.
• Application Search: you can search the application by typing its name in the field.
Interaction Settings
You can select you interaction settings for the application, the options include disable double key mapping, settings for tap, D-pad, Swipe, Tile and Zoom
GENERAL APPLICATION SETTINGS
You can set most of the application settings here which include setting time and date, changing language, managing you contacts etc.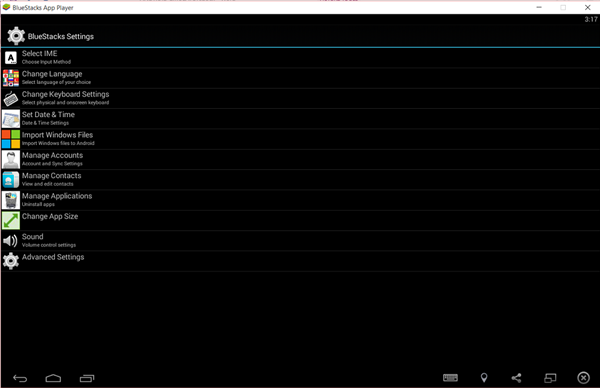 Performance
Performance of BlueStacks is very well as it is intended to play games most of the games run in really good performance mode without any hitch, the graphics are handled quite well with no lag at all.
Other Features
The BlueStacks offers features like application syncing between you windows application and your phone, which is very useful. It is supposed to push your apps from you application to your handheld device.
• Bugs
Although the application is very well designed but still it has few bugs like:
• Keyboard Mapping feature does not work quite well
• You can't zoom into google earth through the mapped keys.
GUIDE TO USE BLUESTACKS PLAYER:
Download and install the BlueStacks player from website www.bluestacks.com. After you have completed the installation simply click the application you application will start loading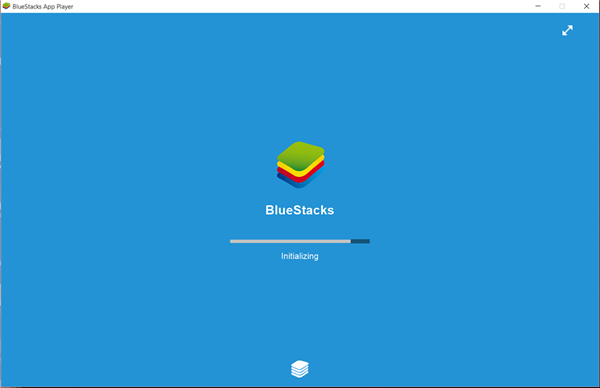 Once the application is loaded you can install the applications by simply writing the name of application in the search tab after the installation your application will be located in my apps tab where you can simply click and launch your desired application.
• If you are using applications like Whatsapp you can add your contacts in the settings manage contacts option adding contacts there will sync the contacts with your whatsapp directory.
• If you select the camera icon in the application it will launch the camera and the default laptop or pc web camera would be working.
• Similarly you can view photos in a gallery located in your main home screen tab.
Part 3. Wondershare MirrorGo Android Recorder
Wondershare MirrorGo Android Recorder is an android emulator which connects to your handset through a Wi-Fi connection or a USB data cable and when your physical device is connected to software it will enable you to do almost anything that you would with your physical handheld device the best thing about Wondershare MirrorGo Android Recorder is that you can play your games in full screen mode with your keyboard and mouse which would make you have a gaming experience like you never had before with any emulator.
Mirror your android device to your computer!
Play Android Mobile Games on your Computer with your Keyboard and Mouse for better control.
Send and receive messages using your computer`s keyboard including SMS, WhatsApp, Facebook etc.
View multiple notifications simultaneously without picking up your phone.
Use android apps on your PC for full screen experience.
Record your classic gameplay.
Screen Capture at crucial points.
Share secret moves and teach next level play.
3981454 people have downloaded it
Features And Functions:
Interface
The interface is very user friendly after installation you will have an interface on your screen that reflects your physical handset, so it seems very user friendly at its first glance.
You can access any application that is installed on your android,
Controls Settings
Like other emulators you can set your interaction controls on this application too.
KEY FEATURES:
• You can use the interface to control your android on your pc
• You can browse the files that are stored on your android handset.
• You can access any android app that is installed on your android handset.
• You can record a video.
• All of your actions are mirrored whatever you would do on your android smartphone would be displayed on your PC.
Guide To Use Wondershare MirrorGo Android Recorder
First of all you need to visit https://drfone.wondershare.com/android-mirror.html and download the latest version of Wondershare MirrorGo Android Recorder. Download and install the software, after that you application will launch giving you a handset interface on your screen
• You will need to connect your physical device to the application through a use data cable or WI-FI connection.
• After you are connected you can simply use the application like you would use your handheld device.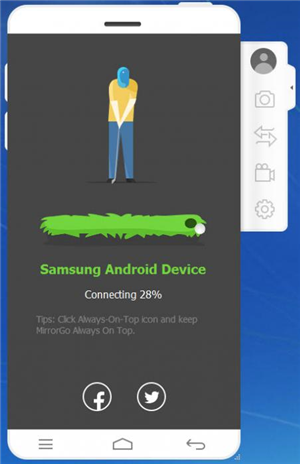 Use Wondershare MirrorGo Android Recorder To Receive And Reply Messages On Your Computer
You can reply to all of your received messages on your PC through Mirror Go app all the notifications that you would receive on you physical device will be notified to you on your application installed in PC you can use your Keyboard and mouse to interact with the messages and send reply to your messages.
Use MirrorGo Android Recorder To Play Android Games On Your PC
You can use MirrorGo Android Recorder to play games on your PC simply launch the game application in MirrorGo Android Recorder and enjoy full screen games on your PC you can use your keyboard to play almost any game you want.
1. Emulator for Different Platforms

2. Emulator for Game Consoles

3. Resources for Emulator