How to Delete Browsing History from iPhone/iPad
The internet is an incredible thing, and it's completely revolutionized the way the world is today. Some would securely call it the most defining creation of humanity ever. However, bringing this to a more personal level, you probably use the internet in some way every single day.
Nevertheless, this doesn't come without its drawbacks. For example, if you're buying someone a gift for their birthday or Christmas, you don't want them to go through your internet history, even accidentally, to then find out what it was and ruin the surprise.
Perhaps you're working on a project that you don't want people to know about, or perhaps you're trying to protect your privacy. Either way, learning how to manage and delete your browsing history on your iPhone and iPad is one of the most essential skills of the modern world.
Today, we're going to share with you the complete guide full of all the information you need to know to get the best experience and keep your browsing history data safe and secure away from prying eyes. Let's get straight into it.
Part 1. One click to permanently delete all browsing history
Easily the best way to permanently delete all your browsing history without any trace and to ensure nobody is going to be able to see or recover your history from your iPhone or iPad is using a powerful program known as dr.fone - Data Eraser (iOS).
This is a one-click solution that can scan deep into the storage banks and operating system of your iOS device, locate all the files you want to remove and then obliterates them as though there were never there.
This is an effective solution because not only is your personal data safe; you're also gaining back much-needed memory which means you can save more files on your device, and you can even increase the speed of your device by as much as 75%!
Permanently delete all browsing history from iOS devices
A trusted data eraser used by over 50 million happy customers around the world
Works on all iOS devices and models with ease
One of the most user-friendly, affordable solutions out there
Can be used on any devices, as many times as you like
4,683,556 people have downloaded it
Of course, there's no denying this is the solution for all your data privacy and file management needs. Sounds good? Here's a step-by-step on how to have the best experience;
Step 1 – Head over to the dr.fone - Data Eraser (iOS) website and download the software. Double click the downloaded file and follow the onscreen instructions to install the software onto your Mac or Windows computer.
Connect your iPhone or iPad to your computer using the lightning USB cable and open the software, so you find yourself on the main menu.
Step 2 – On the Erase All Data screen, click the Start button, followed by the Erase Private Data option from the blue menu on the left-hand side.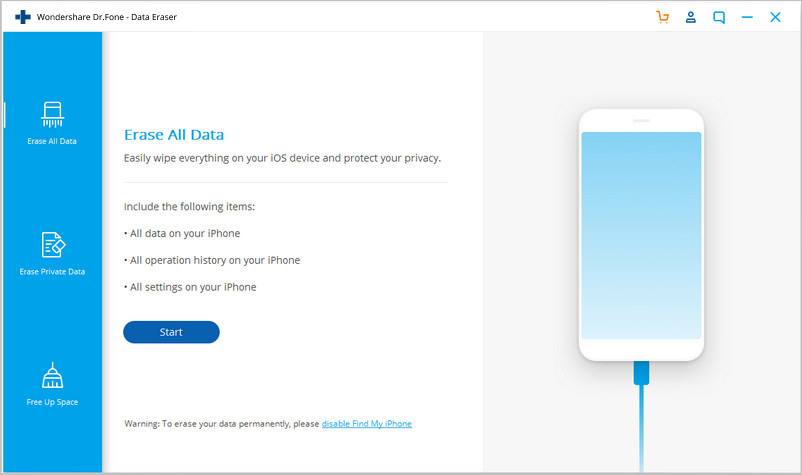 Step 3 – Now go through the options and select all the content options you want to delete. In this case, you'll want to select Safari data, but you can select as many as you want. Click Start when you're happy with your selection.
Step 4 – The software will now scan for available files under the criteria you selected above. All the results will be shown in the window. Go through and tick all the files you want to delete and click OK. For the best results, select all the entries.
Once the software has finished deleting your files, simply disconnect your device and start using as usual!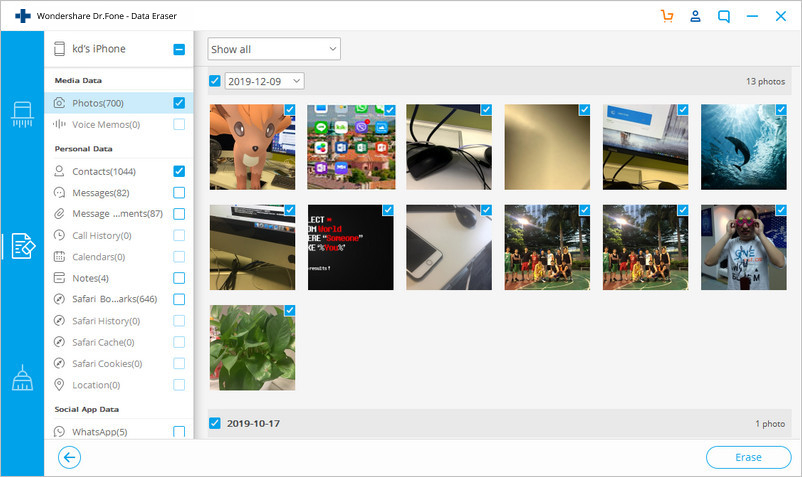 Part 2. Delete browsing history from Chrome on iPhone/iPad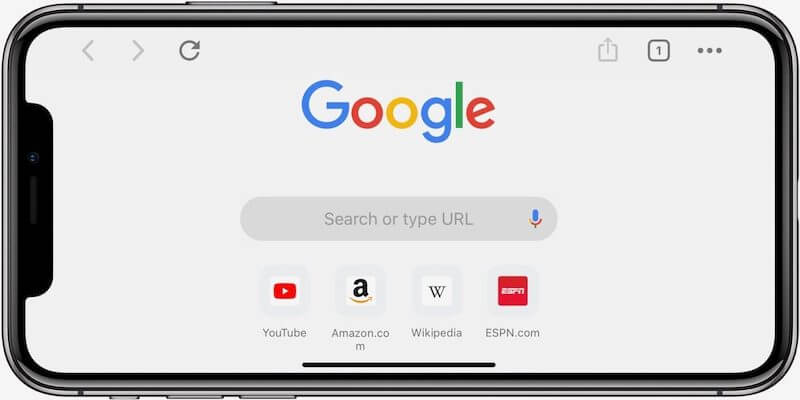 2.1 How to delete browsing history step by step
Sometimes, you may not be using Safari, but instead the favorite Chrome web browser on your iPad or iPhone device. If this is the case, you're probably wondering how you can delete your history on this app. Fortunately, it's just as simple.
All you need to do is open your Chrome browser and tap the History button in the bottom right-hand side of the screen. Tap Clear Browsing History and then how far you want to go back in your history. Click OK, and that's all you have to do!
2.2 How to browse privately in Chrome on iPhone/iPad
The other option you have when it comes to keeping your personal internet browsing data private is using the InPrivate browsing features on your Chrome web browser on your iPad. This is a browsing mode that allows you to surf the internet as normal but won't record any history as long as the mode is open.
To use this mode, simply open the Chrome app on your iPhone or iPad, click the option to switch tabs at the bottom of the window, and click New Private Tab. Then your internet history won't be recorded!
Part 3. Delete browsing history from Safari on iPhone/iPad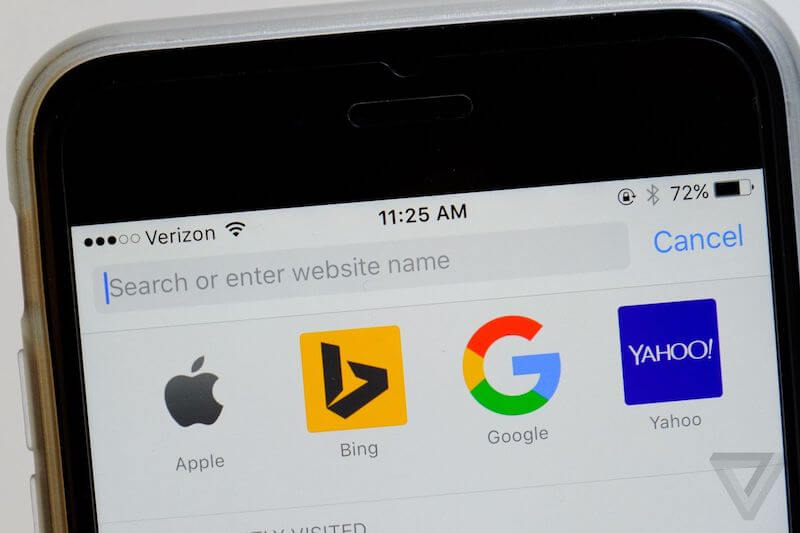 Of course, since you're using an iOS device, the chances are you're also using the Safari web browser to look through the internet. While using the dr.fone - Data Eraser (iOS) software is the best way to clear all your browsing data with the best results, it is possible to delete your data through the app itself.
Below, we'll show you how.
3.1 How to delete browsing history step by step
Simply open your Safari web browser on your iPhone or iPad and tap the Settings option. Scroll down here, and you'll find an option titled Clear Browsing History. As you can imagine, tap this option, and all your browsing history will be deleted.
3.2 How to browse privately in Safari on iPhone/iPad
Just like with the Google Chrome iPhone and iPad apps, Safari provides the ability to browse the internet without having to worry about any of your internet history or browsing data being recorded by your device. No history means nothing to delete.
Just like Chrome, all you need to do is open your Safari web browser, go to open a new tab, but instead of a normal tab, open a Private tab, and then use this tab to browse whatever you're looking at!
Boost iOS Performance
Clean up iPhone

Clear iOS cache

Delete useless data

Clear history

iPhone safety