How to Delete Games on iPad / iPhone
Mobile gaming is rapidly becoming one of the most popular industries in the world, and for several reasons. With mobile devices like the iPads and iPhones becoming increasingly powerful with better technology and better screens, and more developers joining the ranks of the mobile gaming world, there's never been a better time to get into mobile gaming.
Whether you're looking for something to kill time by a light puzzle or a world-hit like Candy Crush, or you want a full-on gaming experience like Need for Speed or warfare series, there's something out there for everyone.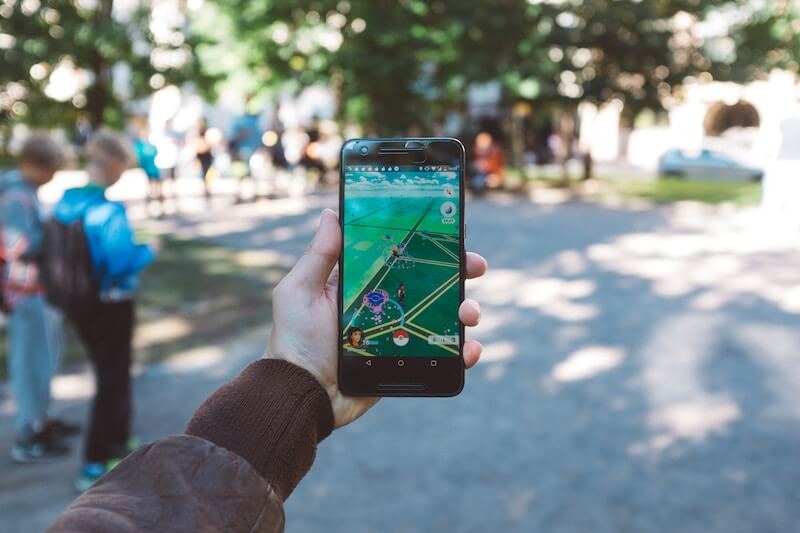 However, the problem is it's easy to get caught into the trap of downloading a ton of games to your device, and if you're not careful, you can so quickly end up filling up your device's memory with games and ultimately slowing down your device. In some cases, it may even become unusable.
This is why it's so important to manage your phone files, especially your larger game files. Fortunately, today we're going to explore everything you need to know when it comes to deleting games you no longer want or need and making sure no traces are left on your iPhone! Here's how!
Part 1. Delete one or more games on iPad / iPhone in one click (recommended)
Easily the best way to completely clear out an app off your iPhone or iPad is using a computer program known as dr.fone - Data Eraser (iOS). When a game is installed on your phone, there will be files stored in different locations around your device for it to work correctly.
However, when you delete the app, some of these files, such as the cache, user profiles, save files, and functionality files can still remain on your device. These can build up over time and waste so much memory on your device.
This is where dr.fone - Data Eraser (iOS) comes in. The software can deeply scan your device to look for these unnecessary files and then deletes them. This can increase your iPhone and iPad speed dramatically and gives you more space for your own files.
Erase game apps and data from iPad / iPhone in one click
Scans and deletes all file types on any iOS operating system
Delete all junk files, or select specific file types you want to delete
Can speed up your iPad or iPhone by up to 75%
4,683,556 people have downloaded it
If this looks like the solution you've been looking for, here's the step-by-step guide on how to use it;
Step 1 – Head over to the dr.fone - Data Eraser (iOS) website and download the software onto your computer. Install the downloaded file by following the onscreen instructions. Connect your iPhone and iPad to your computer using the lightning cable and then open the software, so you're on the main menu.
Step 2 – Click the Erase option, followed by the Free Up Space option from the menu on the left-hand side of the screen. Now select the Erase Application option, then Scan All.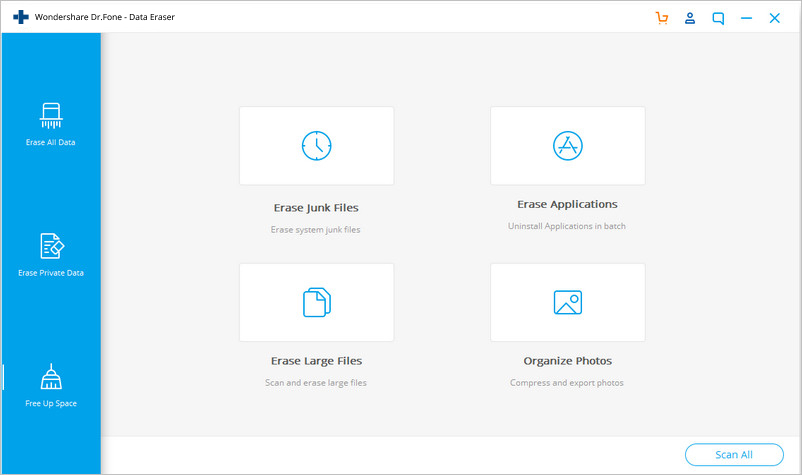 Step 3 – The software will scan your device for all unnecessary files it can find from your games and apps. All the results will be displayed on the result screen where you'll be able to select which files you want to delete.
You can select whichever option you want, but you should select all if you want the best experience and the best results. When you're happy with your selection, click the Uninstall button.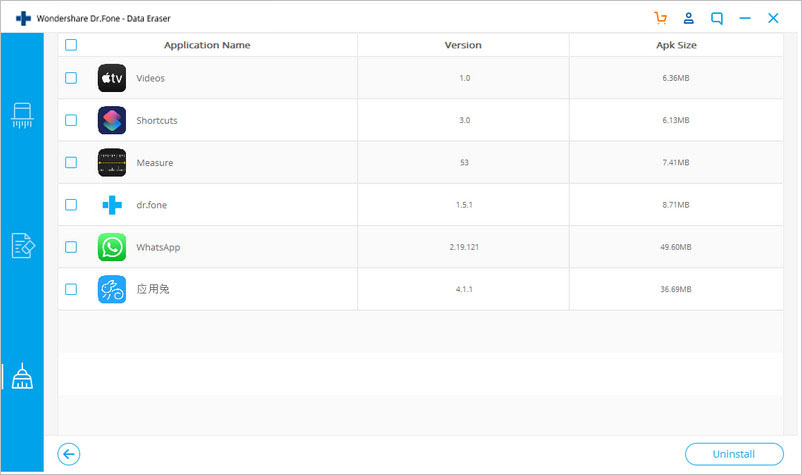 Step 4 – The software will now automatically delete these files off your device. When the clean is completed, you'll be able to disconnect your device and start using it as usual. If you want to make sure everything is done correctly, you can rescan the device for another clean.
Part 2. Delete games on iPad / iPhone using iTunes
While dr.fone - Data Eraser (iOS) is ideal for making sure your device is completely cleared of any unnecessary junk, game, and app files you no longer need, you'll need to uninstall the app in the first place. Perhaps the most common way of doing this is using iTunes.
This means connecting your phone to your computer, loading up iTunes and removing apps and games you no longer want to use. Here's a step by step guide to how to do just this in the best and fastest way possible;
Step 1 – Connect your iPad or iPhone to your computer and open your iTunes software. In most cases, this will happen automatically. Navigate through iTunes, so you're on your device's management page.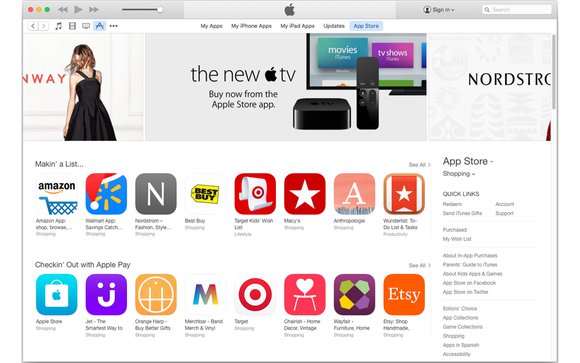 Step 2 – Under the Library tab, you'll see all the apps that are linked with your iTunes (AppleID) account, and which apps and games are installed on your device. Simply right-click the apps or games you want to delete and click the Delete from Library option.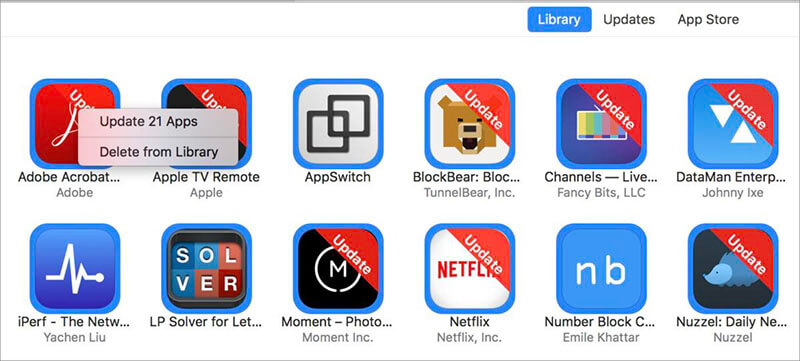 Step 3 – You'll be asked to confirm that this is the action you want to take. Simply confirm the action and the game or app will be deleted from your device. You can then run the dr.fone - Data Eraser (iOS) software to make sure every part of the app has been deleted.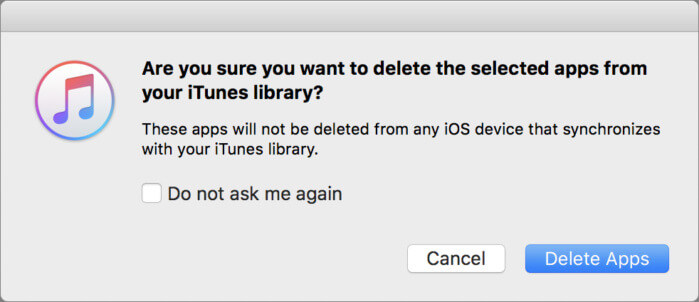 Part 3. Delete games on iPad / iPhone from Home
Perhaps the easiest and most common way to delete an app or a game on an iPad or iPhone device is by using the touch command on the Home screen of your device. Of course, this has been made more difficult thanks to the introduction of 3D Touch, but for most devices, this is probably the first method you'll try.
Step 1 – All you need to do to delete an app or game on your device is hold down the app icon on your device's home screen. Hold for around 2-3 seconds, and the app will bounce and start to wiggle.
In the top right-hand corner of the app/game icon, you'll see a little 'x.' Tap the 'x' and confirm that you want to delete the app. Once this deletion process has been completed, the icon for the app will disappear from your device.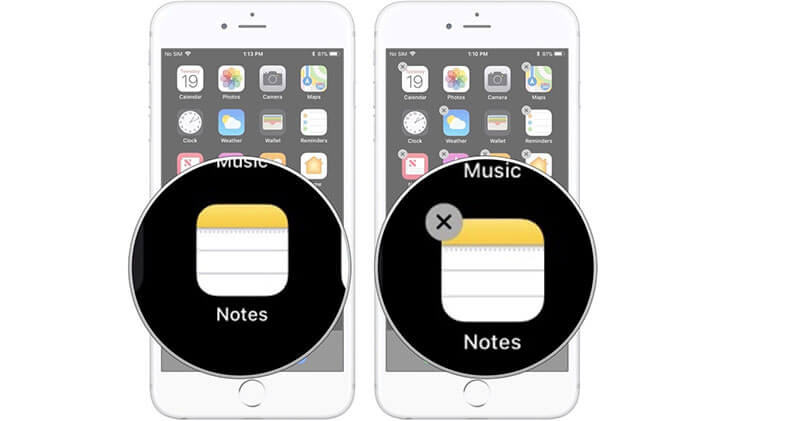 Part 4. Delete games on iPad / iPhone from Settings
The way easy way to delete apps and games from your iPad or iPhone device is by deleting it through the Settings menu. This means you can thoroughly delete a game without needing to connect it to your computer, and you'll also find out how much space that app was using and, therefore, how much memory you'll be gaining back.
Here's how it works;
Step 1 – From the home menu of your device, navigate to your Settings. Tap General, followed by iPhone/iPad storage.
Step 2 – Scroll down the list of apps and games on your phone and select the one you want to delete. Tap the app and then tap the Delete App option. The app/game will now be deleted from your device!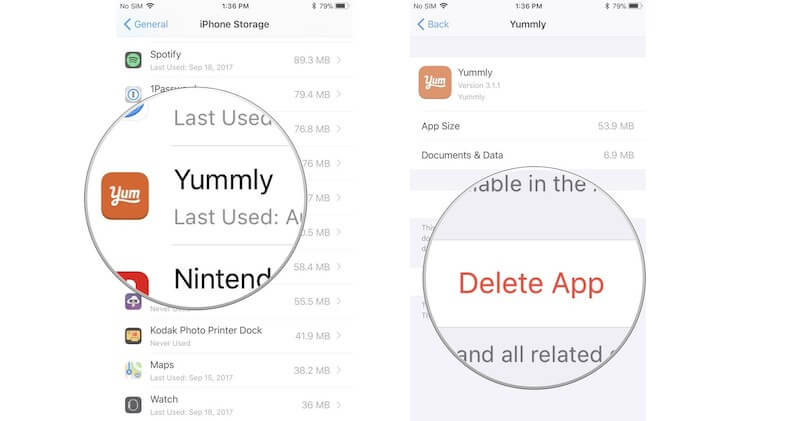 Part 5. Conclusion
As you can see, deleting games and apps on your iPhone or iPad device is a simple process, and there are plenty of methods to explore to see which one is best for you. Of course, dr.fone - Data Eraser (iOS) is the best solution with its deep file cleaning capabilities, so what are you waiting for?
Boost iOS Performance
Clean up iPhone

Clear iOS cache

Delete useless data

Clear history

iPhone safety