iPhone/iPad Reading List: How to Add, Access, or Delete
Since the internet is one of the most-used pieces of technology in the world, and the chances are you use it every single day, it's up to you to learn all the skills you need to know to ensure you're getting the best experience. This means learning how to use everything properly.
Perhaps one of the most underused features on the iPhone and iPad is the Reading List feature, but once you know what it is and how to use it, it can completely revolutionize the way you use the internet on your device.
To cut a long story short, the Reading List is a bookmark page on your iOS device that stores web pages, articles, and other forms of content you want to access later. Whether you come across something interesting, someone sends something to you, or you don't have time to finish what you're on, add it to your Reading List for later.
You'll even be able to access your Reading List across multiple devices!
In today's guide, we're going to help you get the most out of your Reading List experience by showing you how everything works and what you need to do to use it properly. So, let's get straight into it!
Part 1. Save pages to reading list in iPhone/iPad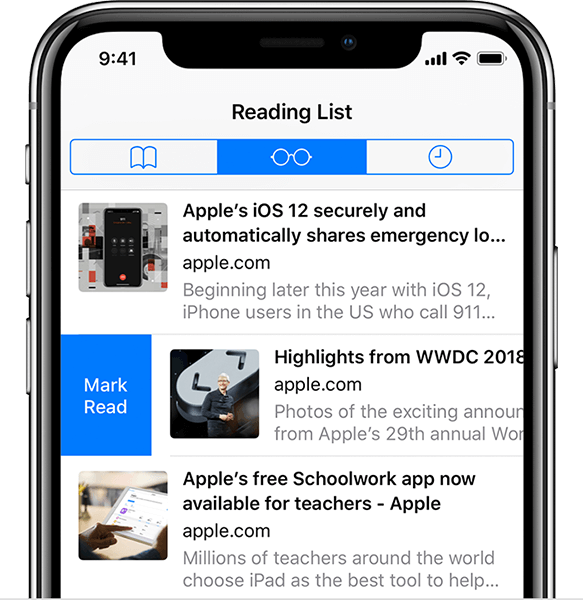 Saving pages to access later via your Reading List is incredibly simple. All you need to do is make your way to the page you want to save (which the chances are you're already on it and tap the icon with the square and the arrow pointing upwards.
Then, tap the Add to Reading List button, and it will be added instantly!
You can even enable the 'Automatically Save Offline' option so you can read the websites on your Reading List without an internet connection!
Part 2. Access reading list in iPhone/iPad
When you're ready to start reading the content on your Reading List, this is super easy. Simply tap the 'book' icon in the toolbar of your Safari browser on either your iPhone or iPad device (or even the Safari web browser on your Mac).
Next, tap the Glasses icon, and this is your Reading List! Simply scroll through the content until you find the webpage you want to read, tap it, and start reading!
Part 3. Reading list disappears? How to find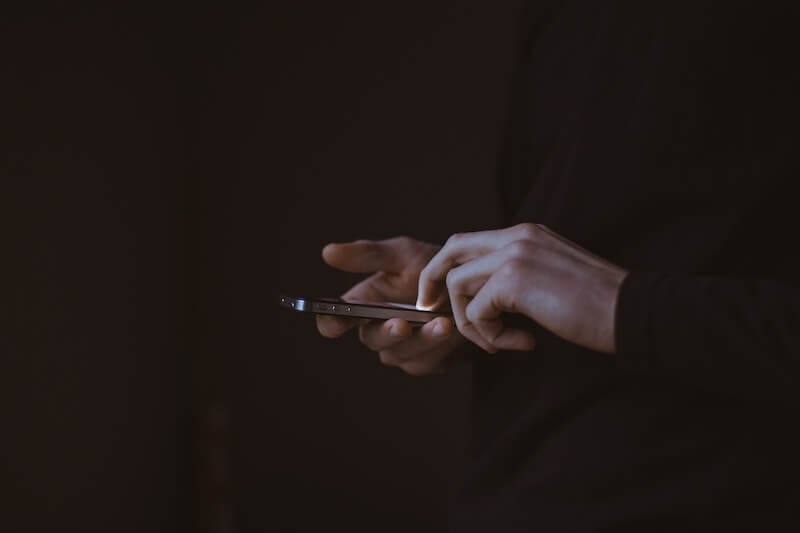 Sometimes, you may try accessing your Reading List only to find it's disappeared, or you can't find access to it. If this is the case, you're going to need to find it again. Fortunately, there are several things you can do to make this easy.
Firstly, try closing Safari by opening up the Task Manager and then swiping the app, so it's completely closed. Try re-opening it again to see if the Reading List has returned. If not, try turning your iPad or iPhone on and then off again.
If this doesn't work, navigate to your Settings menu, then iCloud, then try toggling Safari off, making sure you keep your data option on and then waiting 30 seconds before turning it back on.
When you return to your Safari app, your Reading List should have returned. If it hasn't, try logging into your iCloud account on another iOS device. If you can access on the other device, you'll have a problem with your device and will need to reset or update it.
Part 4. Permanently delete or clear reading list in iPhone/iPad
The last thing you need to know when getting the most from your Reading List experience is how to effectively manage and delete the files in your Reading List. Since you're saving a variable piece of data, this is stored on your device for future use, but these files can build up over time.
This not only fills up space on your device that can stop you from taking photos, recording videos, and installing apps, it's also renowned for slowing down your iOS device. Fortunately, these problems can be avoided when using a tool like dr.fone - Data Eraser (iOS).
This is a powerful application that scans deep into the files stored on your iPhone or iPad to find these files and clears them. Whether you're just clearing your reading list or you're getting rid of the trace files that clog up your phone, this is the software you'll want to use.
There are plenty of great features to be found when using dr.fone - Data Eraser (iOS), but five of the best you'll want to know about include;
Dedicated tool to erase iPhone/iPad reading lists
Permanently delete iPhone/iPad reading lists
Can work with all iOS operating systems and devices
Deletes all unnecessary files, or just ones you want to delete
Incredibly easy and simple to use
4,683,556 people have downloaded it
If this sounds like the solution you're looking for, read on for our complete step-by-step guide on how best to use the software to achieve the best results;
Step 1 – Download and install the dr.fone - Data Eraser (iOS) from the website while registering an account. Once installed by following the onscreen instructions, connect your iPhone or iPad using the lightning USB cable and then open the software, so you're on the main menu.
Step 2 – On the main menu, select the Data Erase option, click Start, and then the Erase Private Data from the blue menu on the left-hand side of the screen. Here, you can select all the file types you want to delete and clear. Click Safari Data to clear your reading list, but you can select as many as you want for the best results.
Step 3 – The software will now scan your device to find all the files it can delete before listing them in the window. Go through the list and select which individual files or data category you want to delete. The more you delete, the more space you'll get back!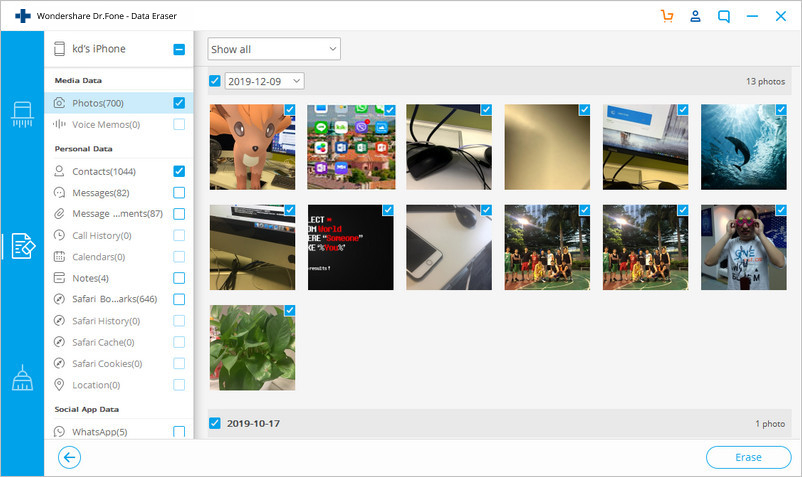 Step 4 – Once you're happy with your selection, click the Erase Now button and your files will be deleted forever! You will need to enter the '000000' to confirm you want to delete these files.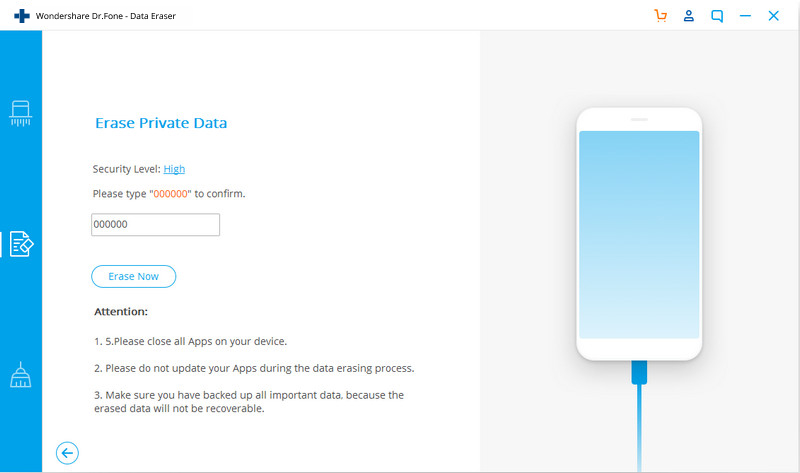 Step 5 - You'll now be able to disconnect your device and start using it with more memory and space, and your device will be much faster! If you want to make sure you have the best results, you can run the scan and erase again!
Boost iOS Performance
Clean up iPhone

Clear iOS cache

Delete useless data

Clear history

iPhone safety