April Fool to admit? Not really!
Check a different way to teleport to anywhere in 1 second.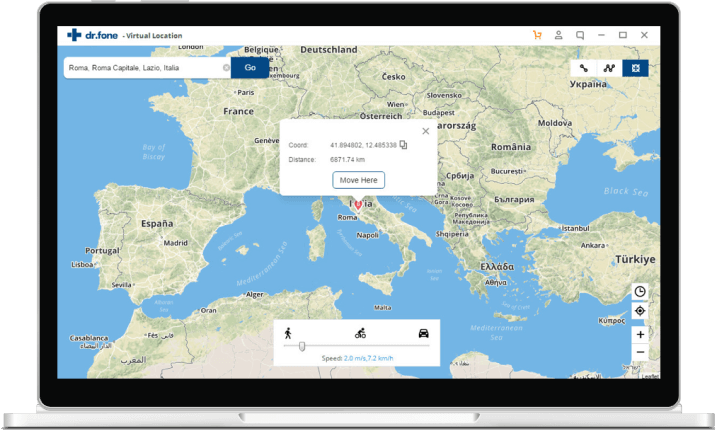 1 click iPhone GPS Teleporter
Fool your Apps with fake locaiton to make teleport possible in one click. More features are below:
teleport your location to go anywhere you want in one click
simulate walking, cycling and driving movement with stable speed
customize your route on map to move along
Enter your email to for 30-day free use
$0 $9.95
Only $9.95 to upgrade your license for two more months
1 Quarter License
1-5 Mobile Devices 1PC
$9.95 $19.95
Auto-renewal. Cancel at any time
They are happy with this tool. You will, too.
From Johnson Becker
I do not see any alternative for this great utility, it does the job and even more, I thought it can only change the location to prank my friend like saying I'm in UK. Actually, I even can change my pokemon go location by different mode with no need to go outside.
From Kevin Dunn
I have tried so many Apps to change my location. They ask me to give the permission or require me to mock my phone, even that they stop working occasionally. Dr.Fone – Virtual location perfectly solves the issue that helps me change the location in one click. And it's stable and low-risk.
From Samuel
I want to teleport to other regions to find my best match on tinder, and this tool helped me - better alternative to its own tinder plus feature. The only issue is that you've to use it with a computer.