All Things You Want to Know About iMessage for Android
Nowadays sending SMS is the fastest and the easiest mode of communication. WhatsApp is one such example of one of the most famous messaging application. But it could never replace the iMessage, a messaging application exclusively for iOS devices. You must be hoping that iMessage for Android exists. But apparently, it does not as yet. iMessage free of cost application and sending an iMessage to another iMessage user is free of cost and a normal text through it will cost you the usual (as per your phone package plan).
If you send a message to a friend and the bubble is blue then your friend is an iMessage user. If you turn on the read receipt under your settings section, your iMesseges will also mention if the message is delivered, read or not. The normal message will be having a green balloon. This a way of identifying iMessage and an SMS. iMessage works on all iOS devices which run on iOS 5 or higher. Your iPod and iPad will also have the iMessage feature. You can even change your text size and express your thoughts in a fun and interesting way. There are almost One Billion active iMessage users worldwide. And You could ask anyone of them and they'd prefer iMessege over any other messaging application.
As far as Android in concerned, messages can be sent in many ways, but the feeling ofiMessage on Android can't be achieved by the conventional messengers. There are people who don't move onto an Android phone just becauseiMessage for Android doesn't exist. In the section thus, we will get to learn if we can possibly get iMessages on our Android device too. Excited? Let's move on quickly then!
Part 1: Can I get iMessage on my Android?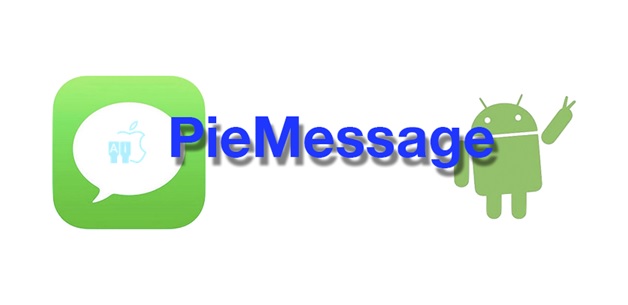 All the Android fans hoping that iMessage for Android will come out soon, are out of luck. The Apple executives made sure of it at the Worldwide Developers Conference. Apple already has a huge database that manages all the messages sent through the iMessage (Almost 1 billion active devices). And they don't want additional traffic by making it available on Android. This also promotes the customers to use iOS devices for using the iMessage function (pretty neat and smart right). Through iMessage, you can send bigger emojis or even hand written notes. This makes the app super fun.
However, iMessage on Android may be a possibility in the future, just like, Apple had launched an Apple music application which was available on both the Play Store and the App Store. We'll just have to wait and let time decide whether messages on Android could be directed through iMessage.
Now, what if we say there is an app which can help you receive iMessage on Android device and that too without waiting for any Apple update! Would be amazing, isn't it? Let us learn more about this app called the Piemessenger in our next section.
Part 2: How to receive and send iMessage on Android?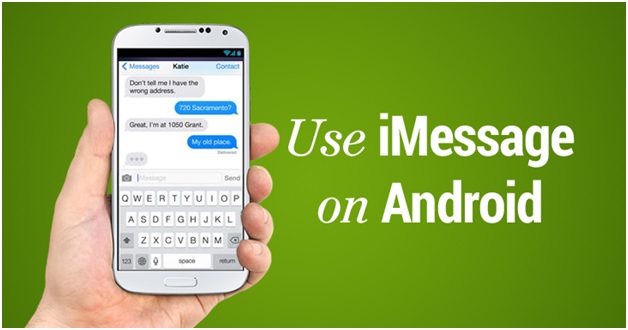 PieMessage is an application that lets you access your iMessage data from your iOS device. It lets you even send and receive messages. This is the first time there's a quick way for accessing iMessages on an Android device. This device is a prototype. PieMessage uses your Mac as a server to send and receive iMessage to and from your Android device. The logic is simple, at first, you receive the iMessage onto your Mac. And then those messages are sent to the Android device using the internet and vice-versa. PieMessage helps you to interact (respond) to the texts that you receive just like a remote message carrier. For it to work you'll need to switch on your Mac and keep it running. Which means no Mac, No Pie Message. Again, this application is still in the prototype phase so, you'll have multiple limitations. And you can feel free to edit these too.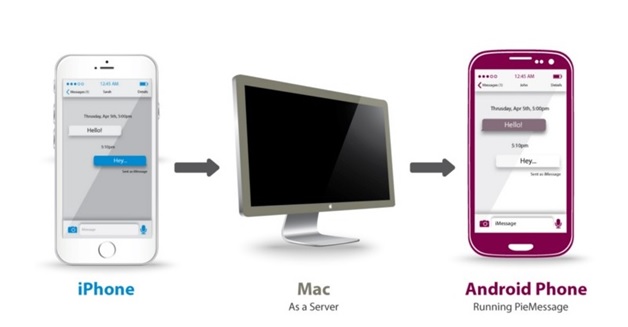 Note: Before installing the PieMessage make sure that you have the following requirements, an OSX device, Public IP for OSX device, iCloud account with an enabled iMessage, Java JDK and an Android device (Android 4.0 or higher).
STEP 1:
The PieMessage is a prototype and it is not there on the Google Play Store. So you'll have to separately download the APK file. You'll also need some coding background and technical knowledge.

STEP 2:
Add your iCloud account in the Messages>Preferences>Accounts in the Messages Application
STEP 3:
You'll have to add a copy of the PieMessage project to your OSX device.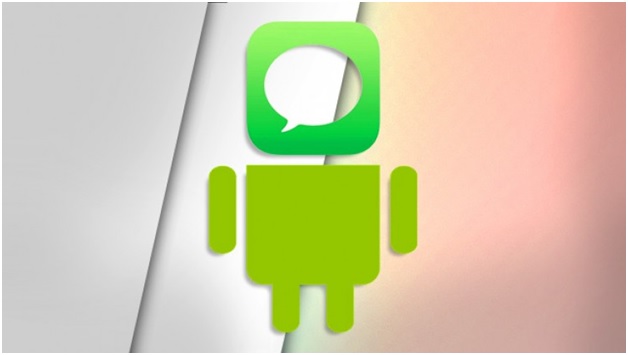 STEP 4:
In the PieOSXClient/src/Constants.java you'll need to edit the socketAdress to your public IP address.
After doing this you can proceed in two different ways (i) Via Terminal (ii) Via GUI
(i) VIA TERMINAL
STEP 5:
cdPieMessage/ &&cpmessages.applescript ~
STEP 6:
In one terminal window/screen: cd PieMessage/JavaWebServer&&gradle run. This will need to remain open.
STEP 7:
In another window/screen: cd PieMessage/PieOSXClient&& grade run. This will need to remain open.
STEP 8:
In a final window/screen: cd PieMessage/PieMessage-Android && grade installDebug. This is simply to compile and load the application.
(ii) VIA GUI
STEP 5:
Move messages.applescript to your ~ home directory (/Users/).
STEP 6:
Open the JavaWebServer/ as a project in IntelliJ. Run the Server class.
STEP 7:
(I) Open the PieOSXClient/ as a project in IntelliJ.
(II) Run PieOSXClient class.
(III) Open PieMessage-Android/ as a project in Android Studio.
(IV) Compile apk to any Android device
So there were the steps we would need to take in order to start using the Piemessaging app. Please note that missing anyone of the above would not yield the desired result.
This feature is still a prototype and lacks many features from the original iMessage. The developers have actually put in a lot of effort in making it as amazing as possible. But it so far doesn't give you the magic effect that of the iMessage. You can text through your iMessage account alright but it's not possible to receive group messages. Well, you can send Photos/Videos but you could do the same using other messaging applications. Currently, with the present version, I wouldn't suggest you use this. In the future, it could be a huge attraction, but as far as now it's just another prototype. So iMessage for Android is still something that isn't perfect, but still, we can say that iMessage on Android is a possibility. However we would rather stick to a normal message on Android devices, which is much simpler to set up and much more fun to use .It is also recommended to go through the original GitHub Post about this before giving this a try.
Messages
1 Message Management

2 iPhone Message

3 Anroid Messages

4 Samsung Messages