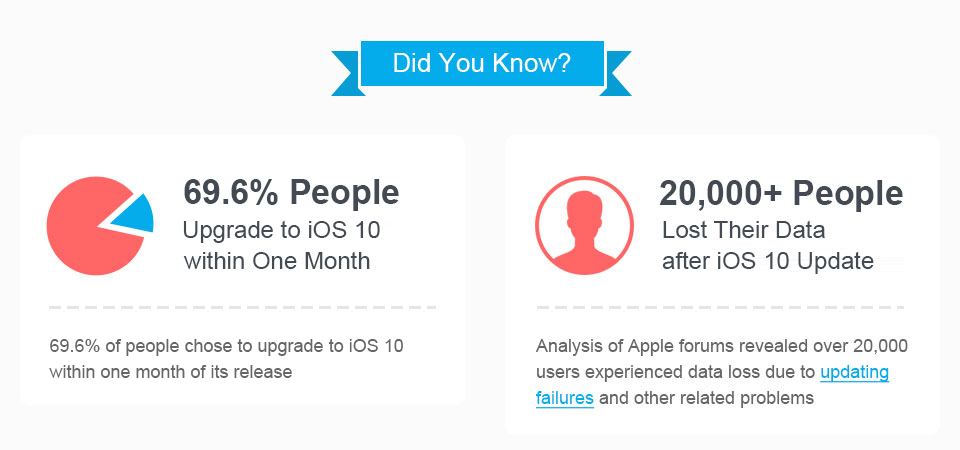 72% of people chose to upgrade to iOS 9 within one month after its release
Analysis of Apple forums revealed over 20,000 users experienced data loss due to updating failures and other related problems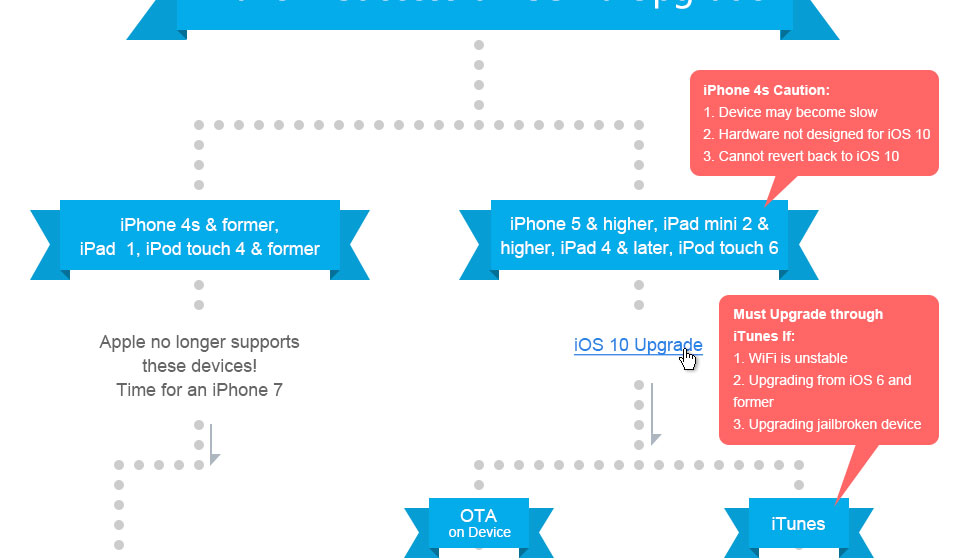 iPhone 4s Caution:

1. Device may become slow
2. Hardware not designed for iOS 10
3. Cannot revert back to iOS 9/8
Must Upgrade through iTunes If:

1. WiFi is unstable
2. Upgrading from iOS 6 and former
3. Upgrading jailbroken device
Click Update.
Successfully upgrade to iOS 10
If update was not successful, do not worry! Dr.Fone recovery software can help you get your data back.
Sucessfully
upgrade to iOS 10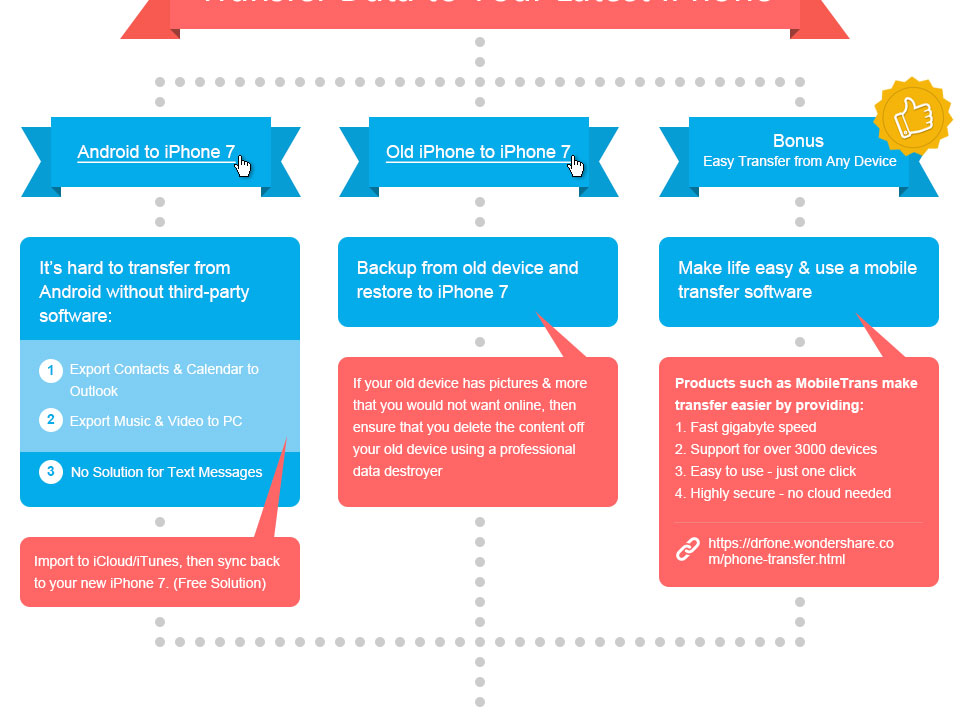 Transfer Data to Your Latest iPhone
Bonus Easy Transfer from Any Device
It's hard to transfer from Android without third-party software:
Backup from old device and restore to iPhone 7
Make life easier & use mobile transfer software
If your old device has pictures & more that you would not want online, then ensure that you delete the content off your old device using a professional data destroyer
Products such as MobileTrans make transfer easier by providing:

1. Fast gigabyte speed
2. Supports over 8000 devices
3. Easy to use - just one click
4. Highly secure - no cloud needed

How do I protect my deleted information? Why is a factory reset not enough? What should I do with my old device?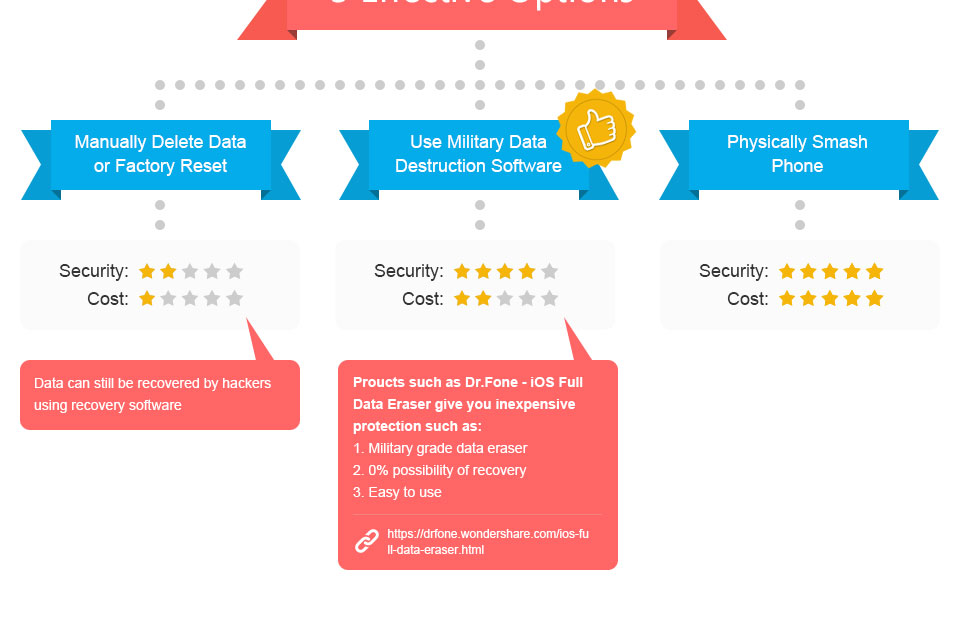 Manually Delete Data or Factory Reset
Use Military Data Destruction Software
Physically Smash Phone
Data can still be recovered by hackers using recovery software
Products such as SafeEraser give you inexpensive protection such as:

1. Military grade data eraser
2. 0% possibility of recovery
3. Easy to use
Copy the Code Below to Embed the Infographic to Your Site:
Hey, I'm Thomas. I'm glad to help you. Ask a question here and we do reply within 24 hours.