How to Retrieve Photos from Polaroid Camera
Some of the photos from my Polaroid camera have been lost and I don't know how to get them back. Is there any working solution to retrieve photos from instant cameras that I can try?
This is a recent query from one of our readers who suffered the loss of their photos from a Polaroid camera. Truth to be told – our photos can hold utmost importance and losing them can be a heartbreaking experience. If you are also facing a setback like this and have an advanced Polaroid camera, then you can easily retrieve photos from it. You can simply unmount its SD card and perform extensive data recovery on it. In this guide, we will explore the same solution and have also included a stepwise tutorial for your convenience as well.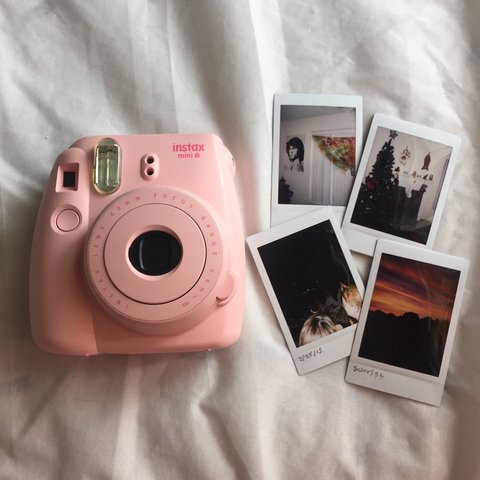 Part 1: Recoverit Photo Recovery: How It Works
If you have lost your important photos from a Polaroid camera, then consider giving Recoverit Photo Recovery a try. It is a dedicated solution provided by Recoverit, which is known for its end-to-end data recovery results. The tool can help you get back all kinds of pictures that are stored on the Polaroid camera's SD card. It doesn't matter what kind of SD card you are using or the format of the photos the camera supports – Recoverit will yield positive results in the end.
Recoverit Photo Recovery can retrieve all the major image formats like JPG, JPEG, PNG, BMP, TIFF, GIF, and so much more.
It can perform data recovery on SD cards and memory cards of all types and brands.
The tool supports different data recovery scenarios, like accidental deletion of data, photos lost due to corrupt storage, malware on the SD card, and numerous other cases.
You can selectively retrieve photos using Recoverit, as it will first provide a preview of the extracted content.
The desktop application is available for every leading Windows and Mac version.
A free version of Recoverit Photo Recovery is also available that can restore up to 10 photos of any size or type.
How does Recoverit Photo Recovery work?
Recoverit Photo Recovery is a professional data recovery tool that supports different scanning modes. Once the SD card of the camera is inserted to the system, the tool will perform extensive recovery operations on it. The application will extract the photos that might be inaccessible by the SD card, but are still present in the storage somewhere. Firstly, it will perform a quick scan to meet your immediate needs. If you are not satisfied, then you can perform a deep scan as well to get more extensive results.
Bonus features of Recoverit Photo Recovery
It can recover videos and other media files as well.
You can perform data recovery on the system's internal drive or any other connected unit (like USB drive or external hard disk).
It supports data recovery on digital cameras, drone cameras, and numerous other sources.
Comes with a dedicated customer support
It features one of the highest data recovery rates and a friendly interface.
Free version available
Part 2: How to Retrieve Photos from Polaroid Cameras?
One of the best things about Recoverit Photo Recovery is that the basic version is available for free. Also, since the tool is so easy to use, you don't need any technical experience to retrieve photos using it. In order to get back your lost photos from a Polaroid camera using Recoverit Photo Recovery, follow these steps:
Step 1: Select a location to scan
Firstly, you need to unmount the SD card from your Polaroid camera and connect it to your system instead. Once the SD card is detected, launch the Recoverit Photo Recovery application. From the interface, you can view the drive icon of the SD card. Select your SD card from here and click on the "Start" button.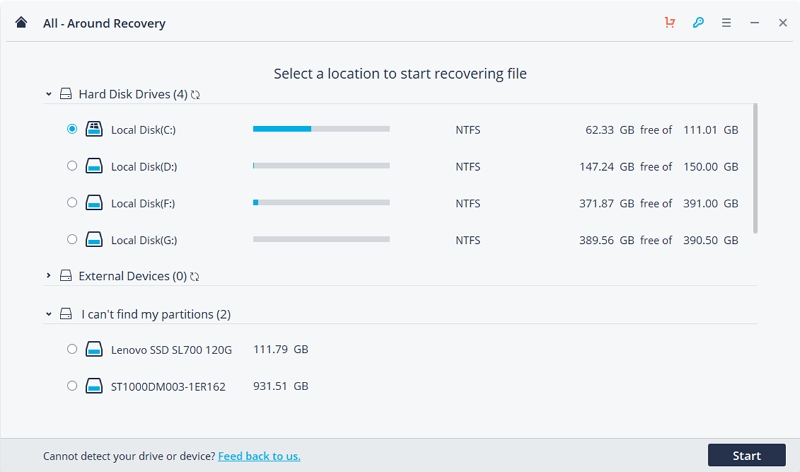 Step 2: Let the application complete the scan
As Recoverit Photo Recovery would try to get back all kinds of lost or inaccessible photos from the SD card, you can simply wait. Don't close the tool or unmount your SD card as the application would retrieve photos from it.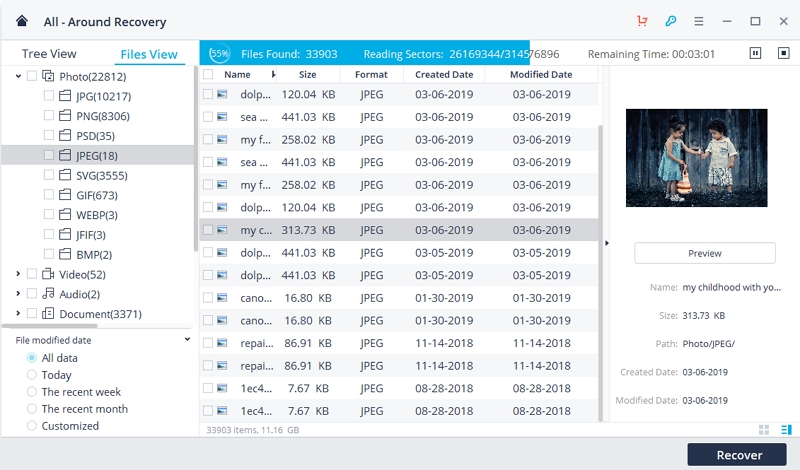 Step 3: Restore your photos
Once the recovery process is finished, the interface will display the extracted results. As you can see, the results would be segregated into different categories for you to preview. Now, all you need to do is select the photos of your choice and click on the "Recover" button to save them.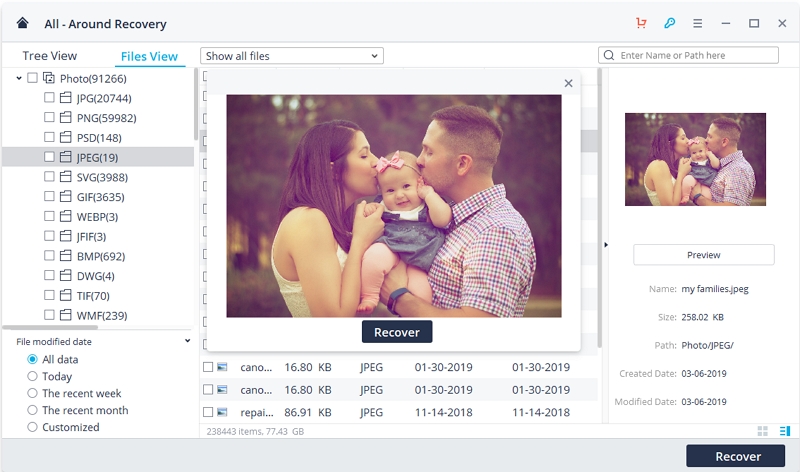 Part 3: Do Instant Cameras Support Memory Cards?
Yes – a lot of instant cameras support SD cards. Ideally, it would depend on the type of camera that you are using. You can see a wide range of instant cameras in the market – some come with an SD card slot while some don't. Most of the high-end cameras that are known for their advanced features have an SD card slot and even offer a free memory card as well. Some of these popular cameras are from the following brands and series:
Fujifilm Instax
Nikon CoolPix
Polaroid Snap
HP Sprocket
Fuji InstaMax
Hello Helio
GoPro Hero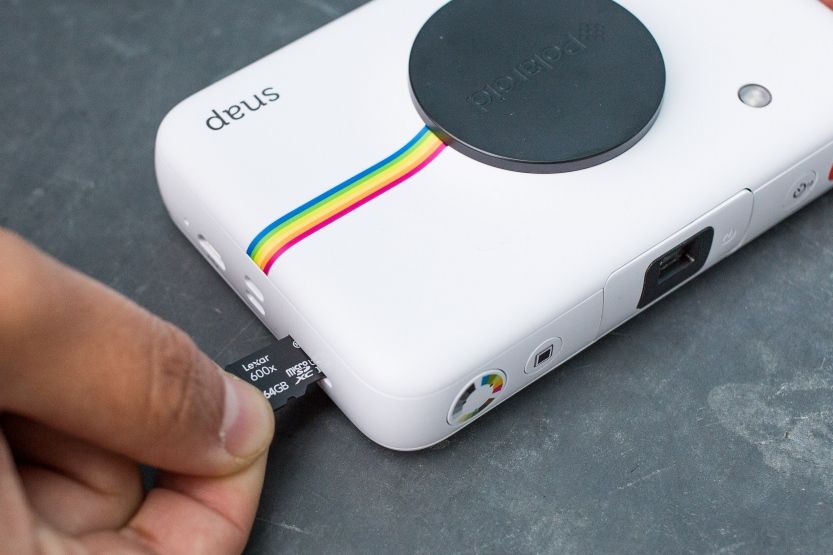 If your budget allows, then you should definitely go with instant cameras that support SD cards. In this way, you can store your photos in a digital format as well and can later take their backup. You can transfer them to your computer, manage them, and perform data recovery during an unwanted scenario. For instance, even Recoverit Photo Recovery can also be used to recover photos from an SD card of an instant camera.
Part 4: Never Lose Photos from a Polaroid Camera Again
By now, you already know how to retrieve photos from an instant camera using a data recovery tool like Recoverit. Though, it is recommended to take some preventive measures to avoid such an unwanted scenario. Let's get to know about the common data loss scenarios for instant cameras and what measures we can take to avoid them.
Common Scenarios of Photo Loss in Polaroid Cameras
Following are some of the common conditions and instances when we lose photos from a Polaroid camera.
SD card corrupt: This is the most common scenarios for data loss in major cameras. Chances are that the SD card you are using to store photos can get corrupt or compromised.
Camera damaged: If the camera has been physically damaged, then it can also impact its storage unit and your photos. Even water damage can end up resulting in data loss.
Software glitch: Sometimes, the Polaroid camera can face a software-related problem. For instance, there could be a problem with its firmware or the kernel of the installed OS.
Malware attack: If you have connected your SD card to a corrupted device, then it can compromise your photos by a virus attack.
Other reasons: There are plenty of other scenarios like accidental deletion of data, SD card formatted by mistake, etc. that can lead to the loss of photos in it.
Do's and Don'ts for Retrieving Photos from Polaroid Cameras
To help you retrieve photos from a Polaroid camera, you can also consider following these basic do's and don'ts as well.
Do use a reliable photo recovery tool like Recoverit as soon as you want to restore your photos.
Do maintain a dedicated memory card for your instant camera to keep it protected.
Do cover your camera to protect it from a physical or water damage.
Do use a recovery tool as fast as you can to avoid the overwriting of data.
Do use an instant camera that supports an SD card for seamless data recovery.
Don't unmount your SD card from the system when it is still being used in the background.
Don't overuse your SD card by connecting it to numerous other devices or public computers.
Don't save your photos back to the SD card (after the recovery process) as it can again lead to their unavailability. Take their backup to another secure location instead.
Conclusion:
I'm sure that the guide will help you retrieve photos from your Polaroid camera in no time. Since Recoverit Photo Recovery offers a free trial version, you can easily get back your lost data under all scenarios. The free version can help you get back up to 10 files of any size. Though, if you wish to recover more files and experience its advanced features, then consider getting a premium version of Recoverit Photo Recovery. Trusted by experts, it is one of the best photo recovery tools and will come handy to you on different occasions as well.
Photo Recovery
Recover Photos from Camera

Recover Photo from SD Card