How to Restore Photos from Nikon Coolpix L340
Nikon Coolpix L340 is the most popular camera in the market today. It is a digital camera that is trending majorly because of its impeccable image quality. However, it has one flaw, data loss.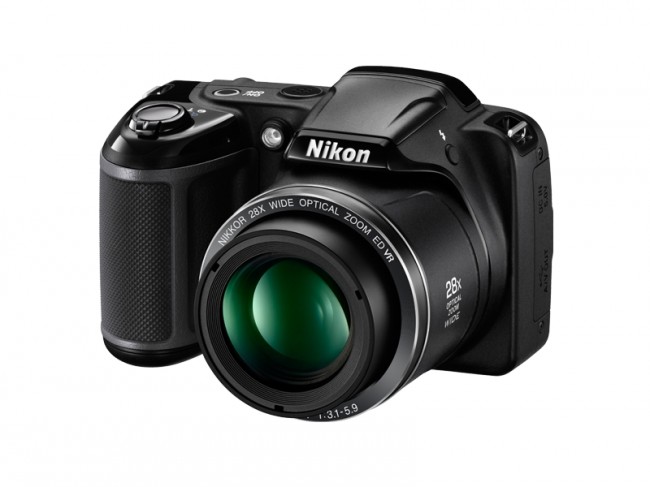 Now since we all use an SD card for photography on a Nikon camera, it is easier to retrieve the deleted photos. So, whenever your photos get lost, deleted, formatted or crashed from Nikon Coolpix L340 SD card, you can always recover them with ease by using a photo recovery software.
Fortunately, there is a tool that makes the recovery of deleted photos as well as videos from camera more effortless and 100% free from data loss.
Hence in this article today we will discuss:
Part 1: How you can Restore Photos from Nikon Coolpix L340
Part 2: Brief Overview of Nikon Coolpix L340
Part 3: Precautions Against Lost Nikon Camera Photos
Part 4. How to Choose an SD Card for Photography
So, let us begin with our first section on restoring deleted photos from the Nikon camera.
Part 1: How you can Restore Photos from Nikon Coolpix L340
To begin, we shall discuss the method that will help you get back the pictures from the camera. To do so, we are going to use the top rated data recovery tool which is Recoverit photo recovery software.
Free Download Recoverit Photos Recovery
This software is entirely efficient in retrieving the pictures and other data files from various types of storage devices. Recoverit is a simple, fast and dependable photo recovery tool you could work with.
Recover lost or deleted photos, audios, music, videos and movies in all formats effectively, safely and completely.
Support deleted photo recovery from memory card, flash drive, SD card, Android cell phone, digital camera and camcorders.
Recover pictures under different situations, like sudden deletion, formatting, hard drive corruption, virus attack, system crash, etc.
Support to create a WinPE bootable media and recover inaccessible data from a crashed or unbootable system on Windows computers.
4,027,239 people have downloaded it
The software's principal role is restoring your image files from Nikon, Canon, Sony, Kodak, Olympus, and other digital cameras. It uses a file-recovery algorithm which ensures that the quality of the media file is not compromised with under any situation. Besides the basic algorithm, there is a deep search algorithm available that provides improved recovery rate.
The next thing in line is how to recover deleted camera photos and the process is definitely exciting.
How to Recover Deleted Camera Photos
Obviously, you will have to begin with the necessary download and installation. Then you can proceed to the steps you are required to follow mentioned below:
Select a Device to Scan
The SD card from which you lost your pictures must be connected to the computer. The software, already downloaded and installed, will detect the storage device immediately and display it on the screen. You will be able to see the SD card name under the External Device option. So, to select, click on it and then tap on the Start button. This action of yours will begin the scanning process.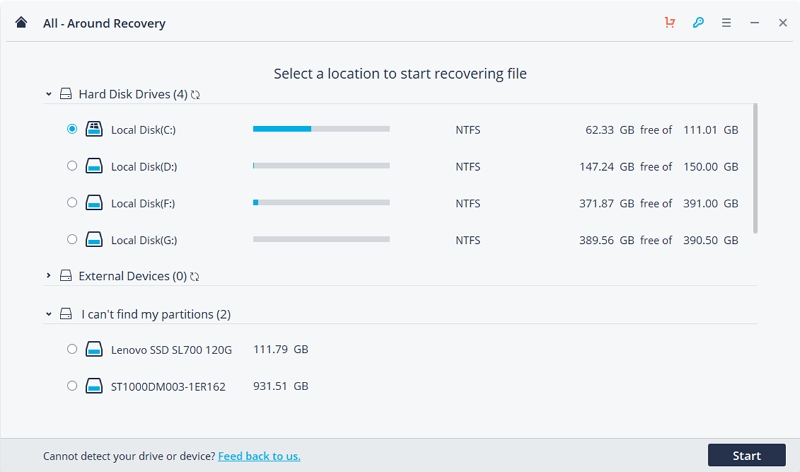 Scan the Nikon camera
Recoverit photo recovery software will launch an all-around scan on your Nikon Coolpix L340 camera SD card. The software will deeply search for the lost pictures.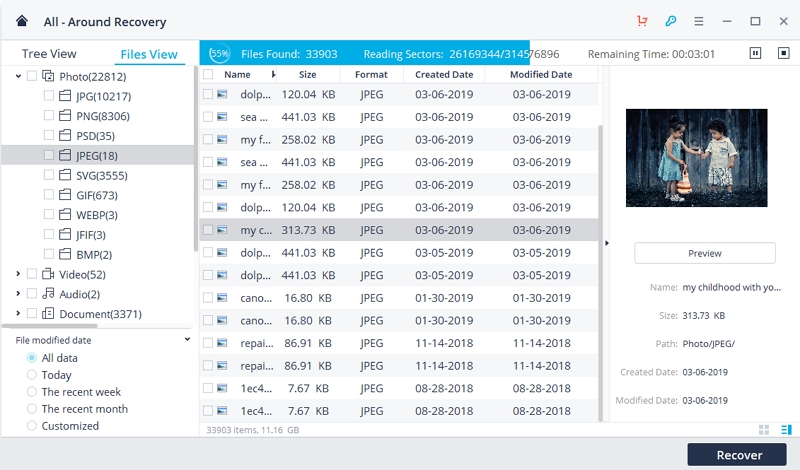 Preview and recover photos
You can select the preview option on the right side of the interface to view every picture or media file as you are choosing them.
Then, click on the Recover button when you are over with the selection and choose a different safe location where you would like to save the photos.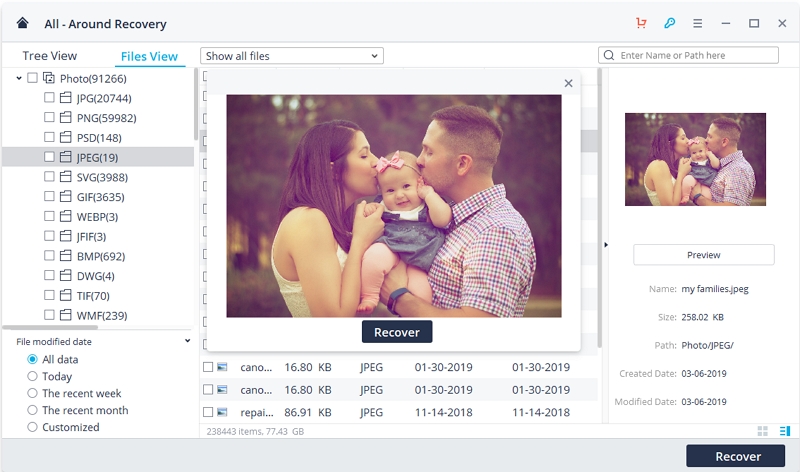 Note: Take care not to save the photos in the SD card. You will be risking losing them all over again. Also, how long the recovery process takes will depend on the number of files.
I am positive that you now have a precise know-how of recovering photos from Nikon Coolpix L340 camera or any other digital camera using Recoverit photo recovery software.
Are you wondering what are the features of the Nikon Coolpix L340 is?
Wonder no more as I am going to give you some details about it right below. Keep on reading!
Part 2: Brief Overview of Nikon Coolpix L340
It is not just any camera. It is a brand and grand camera which has the most excellent features a digital camera can have. It is budget friendly, you can save up for some months and get it for yourself, and user experience is commendable.
Its special effects, scene detecting automatic mode, and the smart portrait mode will sweep you off your feet. It is a brilliant upgrade of the L330 with its increased zoom range.
The key features of this one-of-a-kind digital camera are as follows:
2 MP half 3-inch CCD sensor camera with ISO80 to ISO1600.
28x optical zoom lens with 22.5- 630 mm equivalent, f/3.1- 5.9 aperture.
0 Inch LCD screen, 460,000 dots.
HD 720 p Video recording.
Lens shifting Vibration Reduction.
Powered by AA batteries.
Nikon Coolpix L340 is a lightweight camera with advanced Expeed C2 Image Processing System which makes the Point and Shoot function much better. The only shortcoming of this camera is its lack of image format support. It has a file system limited for DCF, EXIF 2.3 Compliant, and JPEG format support.
Since there is no storage space in the camera, it is complemented by a minimum 8 GB SD card. The card support also includes SDHC and SDx card. Unfortunately, the memory cards have limited space. This is one of the main reasons why people delete the photos from the camera when the storage is used up. Though at times data loss may be due to mishandling or some corrupted files.
Regardless of the reasons, if data loss happens in the Nikon Coolpix L340, then there are chances that you can recover the image files.
One is prompted to get cautious about their photos when data loss is an issue in the Nikon camera. Next, we will look at some of the precautions against photo loss in this digital camera.
Part 3: Precautions against Lost Nikon Camera Photos
There are many things one can do to prevent data loss from Nikon Coolpix L340 SD card. Below are the essential precaution tips you should implement:
Use a high-quality SD card: This is the best and most secure way to keep your media files safe. Many a time, people end up using a corrupted card or one which has a virus in it to save a couple of bucks. Well, know that cheap is expensive. Get yourself a good quality SD card (a bit pricey, obviously) and save yourself from the hustle of recovering lost files.
Handle the card properly: Be gentle with the card while mounting it in the card slot. Try not to be rough by applying all the force to the card-slot or the battery chamber while changing the memory card.
Avoid using the camera near water: Everybody knows that water and electronics do not go well together unless you are using a waterproof gadget. In our case, you must remember that a digital camera should never be used in or near water. The slightest exposure with moisture can lead to battery failure which will eventually result in photo loss.
Do not allow the camera to overheat: Digital cameras are not built for use in extreme heat. Also leaving your camera directly under the sun is a big mistake, the intense light will damage the sensor and reduce the image quality as well.
Avoid strapping the camera around your neck: But why? It looks cool and gives you that expert photographer looks, right? Well, doing this brings you nothing but significant damages to that camera. It is all fun and giggles until it gets hit by a solid object causing severe damage. So, do not hang your camera around your neck using a strap instead carry it in its bag and hold it in your hands while using it.
Always get the camera fixed by a professional: Do not try to be the jack of all trades and make repairs on your digital camera, unless you are a pro. Take it to a professional to sort out any issues with it. You will be glad you did, and you will save your photos from getting deleted accidentally.
Handle with Care: Last but not the least, handle your digital camera with all the care you can master. Just like the eye, the camera is very delicate and can lose all photos if handled carelessly.
You can always refer back to the precautions in the user manual that comes with the camera to take better care for your Nikon Coolpix L340. Besides, it does not cost a thing to be a little extra careful with your expensive digital camera.
If you are a lover of taking photos, then you have to know the nitty-gritty of getting the best SD card for your photos.
So, here are some tips on how to select an SD Card for photography.
Part 4: How to Choose an SD Card for Photography
Having in mind how versatile an SD card is, it is vital that you understand how you need to select the right card too. Despite the MicroSD cards getting popular, the SD card still holds the market for photography.
Since it is an essential component for DSLR and mirrorless cameras, you must collect information on the best SD card for photography. To decide, you can take into consideration some factors listed below
Camera Model: This is the first and most crucial detail that you need to be take into serious consideration. What model do you own?
There are two categories namely, Point and Shoot Cameras and DSLR.
In the case of Point and Shoot Camera ownership, you are required to select between two types of SanDisk memory cards. These are the SanDisk Standard Blue line card and the SanDisk Ultra Line card.
If otherwise, choose SanDisk Ultra Card, or the SanDisk Extreme and Pro card for DSLR.
Speed: The Read and Write speed (the R/W speed) is of much concern as well because it determines the HD video quality in Point and Shoot Cameras and DSLRs.
Hence it will be better for you to choose the Ultra Line card for Point and Shoot cameras and Extreme Card Pro for DSLR. This way you will be able to maintain the quality of your videos and photos.
Capacity: It is important to determine which card will be perfect for use.
In Full HD video from a Point and Shoot Camera, the memory used can be 2 GB for ten minutes. Thus, it is advisable to keep at least a 16 GB card in your camera.
The recommended memory card capacity is 32GB, but you can expand it to accommodate your needs.
Photo type: Besides the camera type matter, the purpose of the camera must be clear too.
For still frame photos in Point and Shoot Cameras, you can choose SanDisk Standard Blue line card.
You need to switch to the Ultra Memory card for class video quality videos and photos.
In DSLR, the choices get converted to Extreme Card and Extreme Pro card respectively.
Conclusion:
Having written all that, I believe that now you know every camera has its own specific needs to work correctly. Hence, you need to take safety precautions very seriously to keep your photos safe. It is the only way to keep the media files in your camera's SD card for photography safe and secure.
In the event of unexpected photo loss, it is apparent that you should use Recoverit photo recovery software to retrieve them. Thus, the next time such a scenario occurs, now you are equipped with knowledge on how to recover pictures from any gadget.
Photo Recovery
Recover Photos from Camera

Recover Photo from SD Card