Can I Find Ralts Nest Pokémon Go Coordinates?
Ralts is one of the rarest Pokémon to find. This is not because they are not seen, but because the Pokémon hides if it senses negative emotions such as anger. If you are a trainer and you are angry, then you will not see Ralts. However, if you exhibit happiness, the Pokémon will appear.
In this article, you get to learn how you can get Ralts. You also learn about the evolutions and how it breeds.
Part 1: Does Ralts nest in Pokémon go?
Biology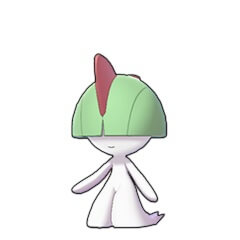 Ralts is a very rare Pokémon, which has a human-like body and is completely white. It looks like a ghost with this arms and legs that widen at the bottom; it resembles a child wearing a white sheet or a large nightgown. It has an extension trailing from the legs. It has long, green hair that resembles a bowl, with two extensions or horns protruding from the hair. The longer horn at the front is used to read other Pokémon and get the emotions emanating from the approaching Pokémon.
The ability to read emotions is what makes this Pokémon very rare. If it senses anger or sadness, it will hide; if it senses happiness, then it reveals itself. Ralts are usually found in urban areas.
Shiny Ralts
This is another version of the Ralts Pokémon and usually appears during a community day event. The Shiny Ralts will appear for the first three hours of a community day, so make sure you are at the venue in time to capture a shiny Ralts. When the community day is over, you may still come across Shiny Ralts, but at a much lower rate; if you are late, then try to stick around, walk about and see if you will catch one.
NOTE: Regular Ralts and its evolutions have green hair and the Shiny ones have blue hair.
Evolution
Ralts has several evolutions, each with its own requirements
The third-tier evolution is Gardevoir, which is a very beautiful and classy fairy with psychic abilities similar to those of Ralts. For you to get Ralts to evolve to Gardevoir, you have to first evolve Ralts to Kirlia, by getting to level 10 in Pokémon Go. Once you have Kirlia, use 100 candy and Kirlia will evolve into Gardevoir.
Gallade is the male version of Gardevoir. He has arms that look like swords and has a huge number of evolutions. This is one of the reasons why Gallade is a very special Pokémon since he evolves into a bunch of Pokémon that you can use when you need them. However, you need to note that only a male Ralts will evolve into Gallade.
When you evolve a male Ralts into a male Kirlia, you will get two evolution choices. You will also need a Sinnoh Stone to get Gallade. This is because he is an evolution from an older Pokémon, before Gen-IV. You can get Sinnoh stones from research rewards, trainer battle, or team leader battles during a community day; make sure that you attend a community day when you need a Gallade. Note that on a community day, you can get the regular Gallade and the shiny blue one too.
Getting a complete set of shiny Pokémon from Ralts can be a bit difficult. Just remember what gender evolves into Gallade or Gardevoir, and also make sure that you have enough Sinnoh Stones to use.
Does Ralts really nest?
Now that you know the special evolutions of Ralts, the question of whether you can find Ralts nest can be answered.
Ralts does not nest; that can be quite shocking to people who want to catch a lot of Ralts.
Initially, you could get Ralts from the 10K egg pool, but this has been discontinued. If you want to find Ralts, you have to attend a community day, or if you are lucky, you might find one on any cold foggy or cloudy day when you are outdoors and in a very happy mood.
Part 2: Where are the Ralts in my area?
Given that Ralts are only seen on cloudy or Foggy days, and always on community day, the best time to look for them is on such days. This means that you have to keep checking your Pokémon trackers for community day, or on foggy and cloudy days.
There are tracking apps for Pokémon which will show you the weather so you can anticipate the spawning of Ralts. However, even in these weather conditions, the spawning rate for Ralts is very low. This leaves out Community day as the best time to hunt for Ralts.
Tracking Community days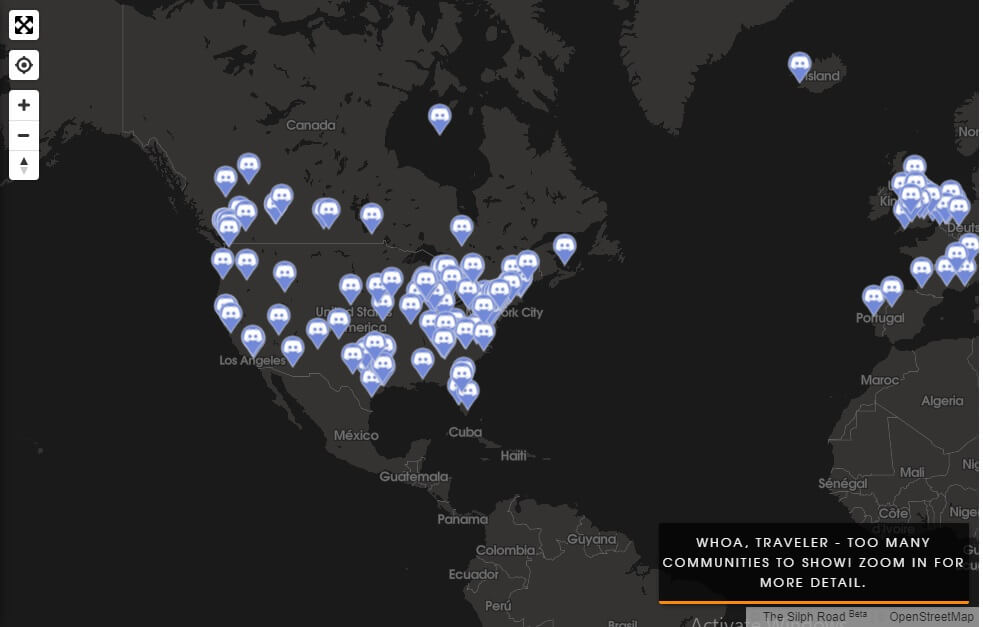 Sliph Road is a great tool to use for tracking community day activities. It allows you to see the communities available, so you can search for community days within certain communities. Once you find one, you can plan to attend it physically or remotely through spoofing tools.
The community day information may change at any time, so make sure that you keep checking your Sliph Road community day fixtures regularly.
The community day events may be free, or you may have to pay for a ticket. Kindly see the community day bulletins in your area so you are not caught off-guard.
Part 3: Catch Ralts with a useful third party tool - dr. fone - virtual location
Ralts is a very rare Pokémon, but a highly sought-after one. The Gallade Pokémon can evolve into many types of Pokémon, and since it can only evolve from Ralts, the value of Rats is very high.
Given that the highest chances of getting Ralts are on community days, what will you do if it is happening in a community day event that is very far from your home?
Well, thanks to tools such as dr. fone, you can instantly teleport your device to the area where the community day is being held and look for Ralts.
Features of dr. fone virtual location – iOS
Once you find your Community day event, teleport instantly to the venue and find your Ralts
Use the Joystick feature to move around the venue of the Community Day as you look for Ralts
Make it seem like you are walking through the venue of the Community day, riding towards it on a bike, or driving to the venue in a car.
This tool is great for all apps that require geo-location data including Pokémon Go.
A step-by-step guide to spoof your location using dr. fone virtual location (iOS)
Go to the official download web page for dr. fone and download it to your computer, install the tool, and launch it to access the home screen.
Click on "Virtual Location" when you get to the home screen. Once you have accessed the module, connect your device to the computer. Make sure that you use an original USB data cable. The one that came with the device is the best option.
Once connected, you will be able to see the physical location of your device on the map. If the location is not the correct one, go to the bottom area of your computer screen and click on the "Center On" icon. This will reset the physical location of your device to the correct position.
Now move to the top bar on your computer screen and look for the third icon among the list of icons. This is the icon that will put your device into the "Teleport" mode. Type in the location of the Community day that you want to attend. Finally, click on the "Go" button and your iOS device will instantly be relocated virtually to the location that you had typed in.
Take a look at the image below and see how it would look like if you wanted to teleport to Rome, Italy.
Once you have successfully relocated your device virtually to the venue of the Community day, you can now use the joystick feature to virtually roam around the venue. Use the scanner like you would and you will see Ralts. You can then capture it and try to look for the other evolutionary characters.
Click on "Move Here" so your location does not revert to your original location. This way, you will be able to take part in the Community day and also take part in other events. Doing so will help you observe the required cool-down period and your account will not be banned for spoofing.
This is how your location will be viewed on the map.
This is how your location will be viewed on another iPhone device.
In conclusion
Ralts is a very shy and rare Pokémon. The fact that it has several evolutionary phases, and the fact that Gallade can evolve further into various Pokémon makes this is very special Pokémon. Ralt does not nest and can only be found in cloudy and foggy weather, which is not the best time to take a walk and look for it. However, you can be sure to find Ralts if you attend Community Day in your area. If you have information about a Community Day that is far from you, you can use dr. fone to teleport your device to that location. Using these tips, you will be able to capture Ralts, Kirlia, Gardevoir, or Gallade. Happy Pokémon Hunting!