How to Force Empty Trash on Mac
Have you ever tried to clear out some space on your Mac or MacBook, only to find it's not emptying? Perhaps it's a single file that's refusing to disappear, or maybe the whole Trash folder is clinging on to existence. Whatever the case, the most important thing right now is sorting it out.
There are multiple reasons why your Mac Trash folder is failing to delete and empty itself, but fortunately, there are plenty of solutions. Today, we're going to explore three of the most important and most successful methods, as well as detailing everything you need to know to get the most out of the entire process.
Reasons you need to force empty Trash on your Mac
Of course, the reasons why you should clear your Trash folder are clear. You need to get rid of files you no longer need, you need to clean up folders to make space for new ones, or you're simply organizing your work to keep everything tidy.
However, when this task fails to complete, you're going to need to start thinking about how to force empty Trash on MacBook Pro. There are many reasons why this MacOS force empty trash process can fail, some of which include;
The file you're trying to delete is still open or being used by an application
The file has been locked by a security application
The file is corrupted and cannot be read or managed
The file has a special character in the name your system thinks is a system file
The Mac System Integrity Protection technology is protecting the file
It's important to make sure you're going through this list and seeing whether the resisted file fits any of these criteria. For example, if you're trying to delete a system file, it's best to restore this file to keep your system running properly.
However, if you're sure your file is your own and you want to delete it, you're going to need to Force Empty the Trash file. Below, we're going to share every method on how to do just that.
6 Methods to force empty Trash on Mac
Method 1: how to force empty Trash on MacBook Pro using Terminal
This is the standard way you can clear the Trash folder on your Mac using Terminal commands that should overwrite any potential bugs that are stopping you from deleting certain files or folders.
Step One Press' Space + Command' to open Spotlight and search 'Terminal.' Open the Terminal app.
Step Two In the Terminal, type the phrase "sudo rm-R ". You don't need the quotation marks, but you will need to make sure there's a space after the 'R' at the end. You also don't need to hit the Enter button afterward.
Step Three Double-click the Trash icon and select all the folders and files within this folder. Now drag your selection into the terminal window.
Step Four Tap the Enter button in the Terminal and type in your account password when prompted. Tap Enter again to confirm your password.
The system will now force delete your folders and clear your Trash folder. This may take some time, depending on how big your files are and how many you've got when it comes to learning how to force empty Trash on MacBook Pro.
Method 2: Using Trash App Utilities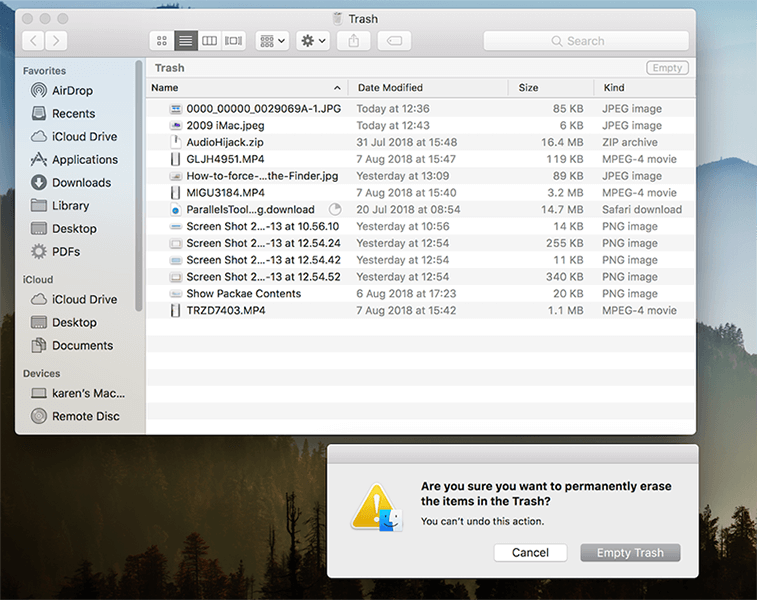 There are plenty of third-party applications out there which are coded by nature to remove any stubborn files from your trash folder. If you're experiencing problems, using one of these apps can be the most effective methods to force Trash delete.
Today, we're going to focus on the Trash It! app that's designed to make this entire process as easy as possible.
Step One Head online using your preferred web browser and download the official Trash It! app and install it onto your computer using the on-screen instructions.
Step Two Once installed, simply open the application and highlight all the files you want to delete from your trash folder. Once selected, click the 'Delete' button to force Trash delete.
Step Three Depending on how many files and folders you're trying to delete, this could take several minutes. However, once completed, the files will be gone, and you can close the app and carry on using your computer as usual.
Method 3: Restart and Try Again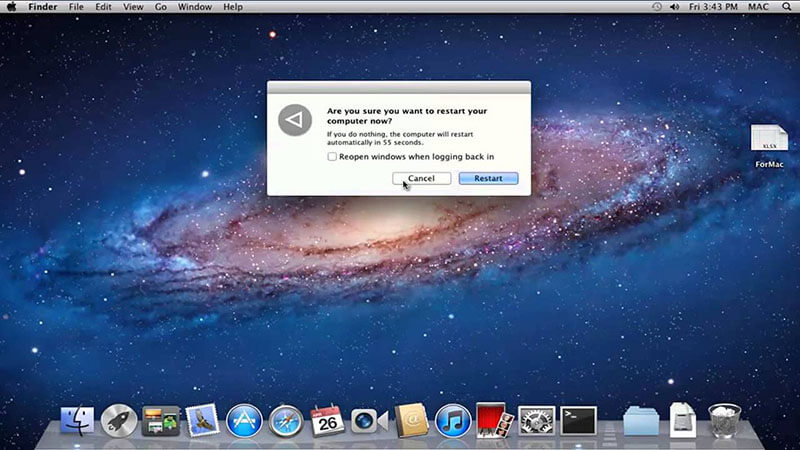 Sometimes, your Mac might just be experiencing a small glitch which is preventing your Trash folder from being deleted. In this situation, there are no big changes you need to make, but can instead restart your system to see if this solves the problem.
Step One Save all the files you're working with and close any applications you're using.
Step Two Hover your mouse over to the top left-hand side of your screen and click the Apple Mac logo. Then click the 'Restart' option. Wait for this process to complete and you find yourself back on the desktop. This could take a couple of minutes to force Trash delete.
Step Three Once your Mac has been restarted, try emptying your Trash folder like you did initially. If all has gone to plan, the bug will have reset, and you'll be able to delete your folders as usual.
Method 4: Restart in "Safe Mode"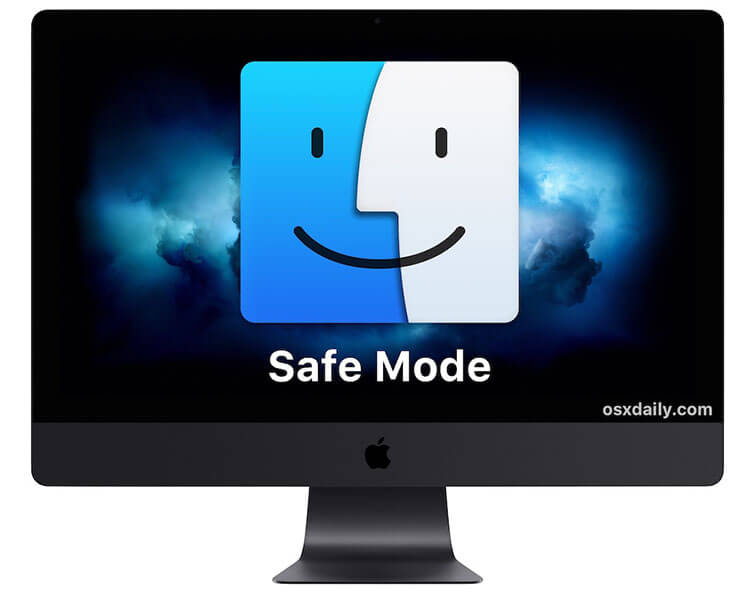 If you've tried restarting your Mac but you're still experiencing the problem, you can try restarting your system in Safe Mode. This is a specialist mode that only boots up the core applications and services on your computer.
This means only the bare minimum core services will be started, hopefully ridding the Trash folder problem and removing any potential service conflicts that are stopping you from emptying the folder. Here's how to force empty trash Mac using this method.
Step One Save all your files and close any applications you're using so you're not going to lose any data from files you're working on.
Step Two Hover your mouse cursor up to the top left-hand side of the screen and click the 'Apple' logo. On the drop-down menu, select the shutdown option. Wait for your computer to shut down completely.
Step Three After a couple of minutes, restart your Mac by pressing the Power button. However, you need to make sure you're holding down the Shift button to boot up in Safe Mode.
Step Four Once the computer has booted up in Safe Mode, try emptying your Trash folder as usual. Since you're in Safe Mode, this should work. When you're done, just restart your computer without holding the Shift button to boot up in normal mode.
That's how to force empty trash Mac using Safe Mode.
Method 5: Option Key: Force Empty Mac Trash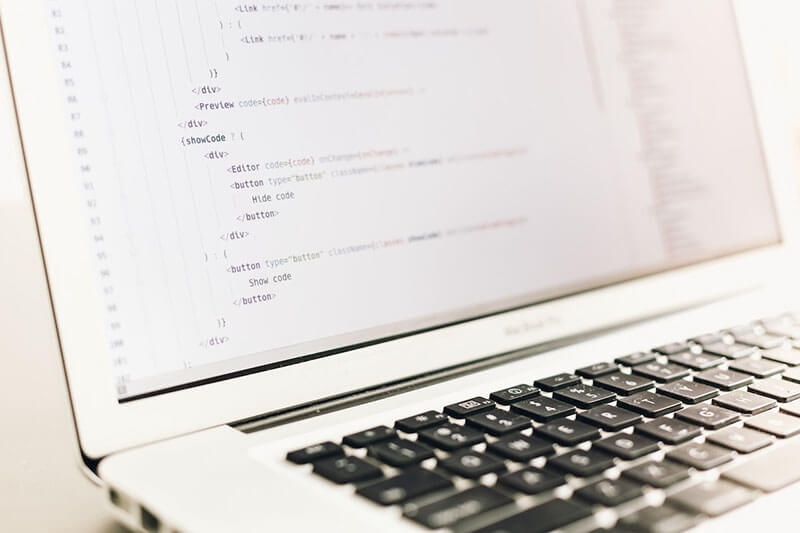 Within your Trash folder, you'll have a set of options you can use to carry out certain tasks in the entire folder, or for individual files. Fortunately, there are also several settings to help you force delete a file.
Step One Hover your mouse cursor over the Trash icon in the Mac Dock. This is usually located on the far right-hand side of the dock.
Step Two Hold down the Control button on your keyboard and click the Trash bin icon. You can also press and hold the mouse button down for the same feature.
Step Three On the pop-up menu, select the 'Empty Bin' option. You'll see a notification asking whether you're sure you want to completely erase all your data. Confirm this, and all the files should be erased, and the Trash folder cleared.
Method 6: Force Empty Trash Mac OS X
If you're really struggling to get your Trash folder to empty, one of the most effective, but potentially last resort, options you have is to delete the entire Trash folder altogether and then create a new one.
Fortunately, this is much easier than it sounds, you just need to make sure you're doing things right, and getting the steps correct. Here's how to force empty Trash Mac.
Step One Press' Command + Space' at the same time to open the Spotlight menu and then type 'Terminal' and open this application.
Step Two Within Terminal, type the following (or just copy and paste)
sudo rm -ri ~/.Trash
Now press Enter. If you're prompted, you'll need to enter the admin password for your computer, which should be the same as your login.
Step Three For every prompt that comes up on your screen, tap the 'Y' key to confirm and say yes to what you're doing. Once completed, you'll find yourself back on the original Terminal screen.
You will now have force empty trash Mac folders, deleted the old folder, and now have created a new one from scratch.
How To Recover Data From Emptied Trash
As you can see, there are lots of different ways you can empty your Trash folder, but with the stress of trying to get some files to clear, it's not uncommon that you'll find yourself in a position where you delete something you need accidentally.
Perhaps it was a mistake to delete the file or folder, or maybe you just pressed the wrong button or data, and now you need it back. If this is the case, you'll need software to relocate and restore the file.
This software comes in the form of Wondershare's Recoverit for Mac. This is a powerful file and folder restoration and data management tool which is designed to make the recovery process simple.
Supports over 560+ different and unique file formats and types
Powered by the renowned Data-Analyzer engine for fast and accurate file restorations
Easy to use and requires next-to-no technical skill or ability
Can recover files from any drive, external drive, or partition
Sounds like exactly what you need to reverse your force empty trash Mac process? Here's how to use it;
Step One Download the Recoverit for Mac software. Once downloaded, install the application on your computer and open it.
Step Two On the main menu of Recoverit for Mac, follow the on-screen instructions by choosing the options that best suit you. To recover force empty trash Mac files, the best option will be 'Deleted Files Recovery.'
Step Three Simply select the location of the folder you want to restore your files too, click OK, and the software will restore your files instantly.
Summary
As you can see, even though Macs can sometimes run into problems when deleting files, there are plenty of options out there to help you get back on your feet. Even if you accidentally delete something you don't want too, Recoverit for Mac can help you get them back.
With all this knowledge under your belt, you can work safely in the knowledge you'll never have to worry about pesky files and folders every again!
Trash Data
Empty or Recover Trash