Root Samsung GT i9500 on Android Lollipop
The Android Lollipop has opened a plethora of new abilities for Android device manufacturers and users can expect the newest breed of Android devices are awesome in terms of material design, ART runtime and support to 64-bit processors. While these new features sound awesome, they can be inconsistent, unstable and prone to bugs.
Of course, Android manufacturers are working on patching up the operating system. However, this means that they will probably suppress the operating system's capabilities. Therefore if you have a GT i9500 and would like to unleash its full potential, you can try rooting your device.
Here is how to root Samsung GT i9500.
Part 1: Begin rooting GT i9500
Rooting is a complicated and messy process that you need to prep for. Do not go in without doing the necessary things outlined below. These actions will help you make the transition smoother.
Before you start rooting, it is highly recommended that you do the following to prepare for the whole process:
• Back up everything on your GT i9500. It is important to have your existing data backed up in case anything goes wrong during the i9500 root process; should anything happens, you will be able to restore your data.
• Enable "USB Debugging Mode" on your Android device. To do so, go to Settings > Developer Options.
• Make sure that your device is at least 70% charged before the GT i9500 root exercise so that the device will not shut down midway.
• Download and install a software that will help you with the rooting process like the dr.fone toolkit: Android Root and Odin 3.
After you have done these things, you should be good to go with starting the rooting process on your device. Try not to skip these---doing them will help you go along the rooting process much easier.
Part 2: How to Root GT i9500 with Android Root?
You will need to perform the GT i9500 root carefully and the dr.fone toolkit: Android Root is a great software to assist you in just one click. It offers a simple and hassle-free process that supports more than 7,000 devices. It also had one of the highest success rate and 100% safe and secure software in the market.
After the i9500 root, you will be able to install carrier-blocked apps and use otherwise incompatible apps from the Play Store. You can also install custom ROMs so that you can change the way you use your Samsung GT i9500 and use blocked features before they are released. The best thing about a rooted device, you will enjoy faster performance on the device because you can uninstall bloatware (delete unnecessary RAM and CPU usage).
Root Your Android Phone with One Click.
Simple process, hassle free.
Supports over 7000 devices.
Highest success rate in the industry.
100% safe and secure.
3981454 people have downloaded it
Here is how to root Samsung GT i9500:
Connect your Samsung GT i9500: Open the software on your computer and click on "Root" in the toolkit menu.
Establish a connection between your device and computer using a USB cable. If your Samsung GT i9500 is working on Android 4.2.2 or above, a pop-up message will appear. Tap "OK" to allow USB debugging if you have not done it before.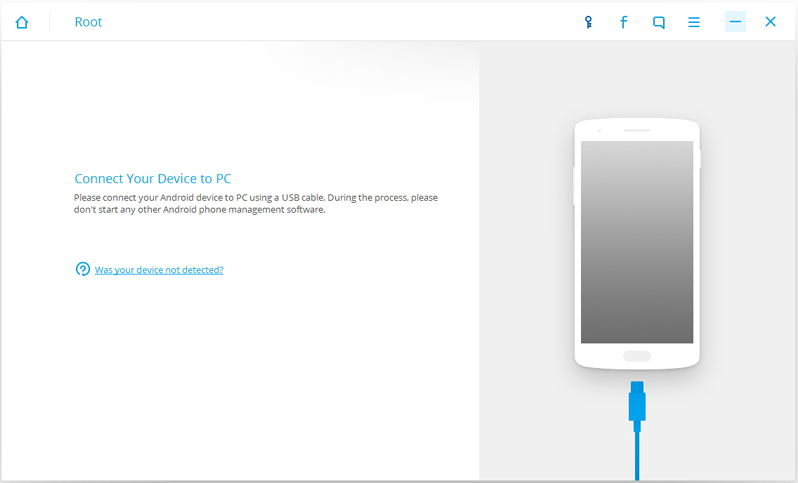 The software should be able to recognise your device.
Detect and root your Samsung GT i9500: Click "Start" on the dr.fone window and it will start detecting your device and find the best way to root the i9500. This will take a few minutes.
Once this is complete, teh software is ready to root your device. Click the "Root Now" button to start the process.
You will get a pop-up message that will ask you to confirm if you would like to root your device. Tap on "Confirm" to continue rooting. The process will take a few minutes.
Part 3: How to root GT i9500 with Odin 3
Alternatively, you can perform a GT i9500 root with Odin 3; here is how to root Samsung GT i9500:
Download and install the necessary USB driver and root files: if you have not done it already, download Samsung USB Driver and Odin 3. Install the Samsung USB Driver and extract the Odin 3 file.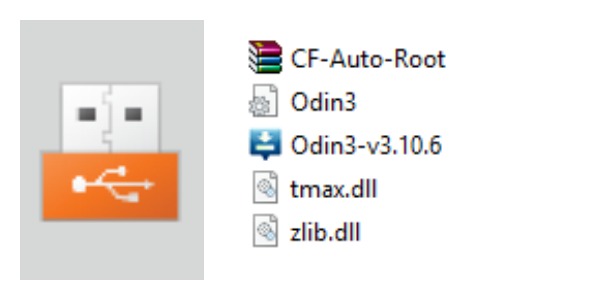 Turn off Samsung GT i9500.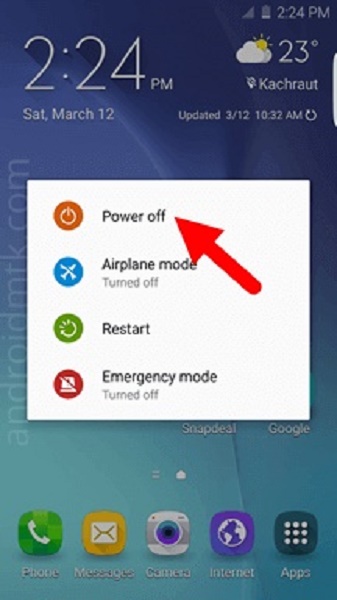 Boot into Download Mode: Once your device is turned off, put it into download mode (press and hold volume down, home and power button simultaneously for at least five seconds); this will activate download mode.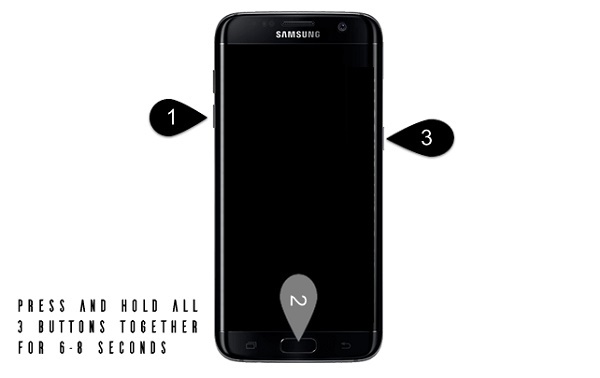 Skip the warning: you should see a warning yellow triangle sign; ignore the warning and move on by pressing the volume up key.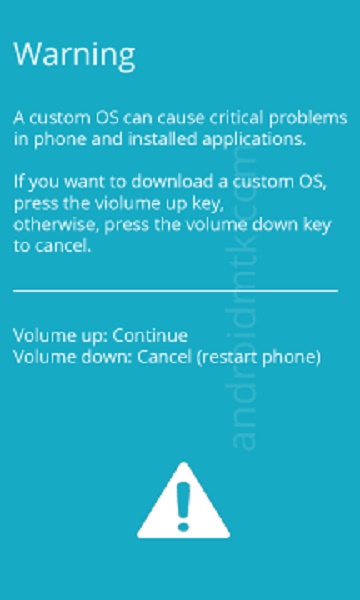 Connect your device to computer: launch Odin 3 on your computer and connect your Samsung GT i9500 to the computer by using a USB cable.
Perform the root process:
a. Odin 3 should be able to recognise your i9500 and an "Added" message in the Odin 3 window on the lower-left panel.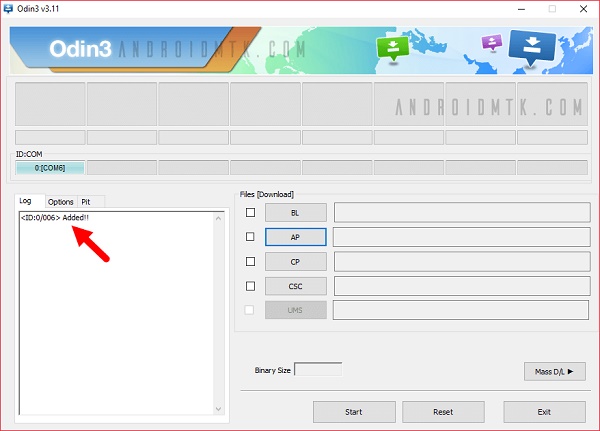 b. Click the "PDA" button and choose the "CF-Auto-Root.tar" file that you should have downloaded together with the Odin 3 file.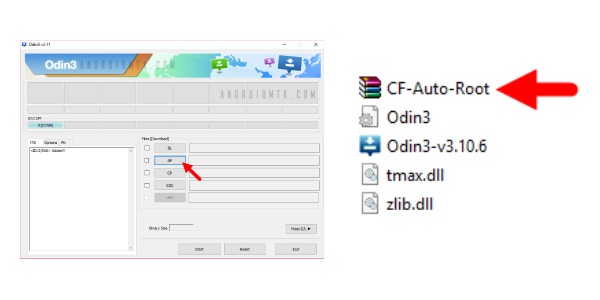 c. Click the "Start" button.
d. Once the rooting process started, the progress meter will flash up. When the rooting process is complete, the meter will be fully green with "Pass" written on it. Your i9500 should reboot itself automatically at this stage.
Disconnect your device from your computer.
Note: To confirm that you have rooted your Samsung GT i9500 successfully, open your apps menu and find the "SuperSU" app. Finding this among your existing app will confirm that you have rooted your device safely.
The rooting process can be messy and complicated. However, with the help of some software, you should be able to do it yourself. Hopefully, this "how to root Samsung GT i9500" guide will help you root your device. By carefully following the instructions above, you will be able to perform i9500 root even without much technical background.
Good luck! You will definitely need it.