How to Root HP Slate 7 Tablet with KingoRoot, and a Safer Alternative
HP Slate 7 and Benefits of Rooting It
Released in April, 2013, HP Slate 7 tablet is a power pack performer. It runs on Android v4.1 Jelly Bean, sporting a 7.3 inch screen with a 600*1024 pixel resolution, and 8 GB internal storage that can be extended up to 32GB. When you root HP slate 7 tablets through the right software, you explore their full potential. You can access flashing custom ROMs, download unlimited Apps, because you get root access to the system files on the HP Android device.
How to Root HP Slate 7 Using KingoRoot APK
Rooting your HP Slate 7 tablet is a cake walk, when you know the process to carry it out properly. Here we are going to explain how to root HP Slate 7 tablet in a quick and easy way. There are multiple software applications available on the internet that you can directly download into your Android HP tablets and root the device. They don't require a PC to root your Android device, which is a great thing. KingoRoot is one among such applications that helps your HP tablet get rooted. It roots Android devices without the help of a PC.
Preparation
You need to have KingoRoot APK in your HP Slate 7 tablet prior to initiating the rooting action. Before rooting the Slate 7 tablet, we need to take care of the following things.
1. Make sure that the HP Slate 7 tablet's battery is properly charged. If the battery is not charged then put it on charging until it's more than 50%.
2. Keep the device switched on before rooting.
3. Ensure you have a stable network connection. Wi-Fi with strong signal strength is highly desirable.
4. Make sure that installation of Apps from unknown source is allowed. Else, go to 'Settings' then 'Security', and select 'Unknown Sources'.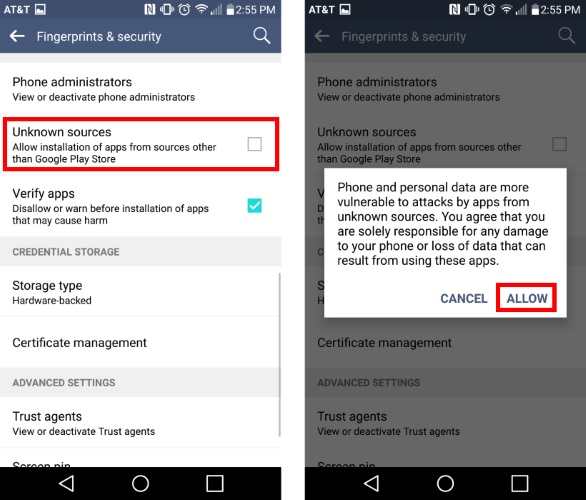 Step-by-step operation tutorial
The step-by-step tutorial for HP tablet rooting is shown below:
1. Download KingoRoot APK for free in your HP device.
2. Now, click on the APK file to start installation and allow if any 'pop up' seeks permission. Your device, HP Slate 7 would start installing the software once you confirm.
3. Once the App gets downloaded and installed in your HP tablet, launch it to begin the rooting process. Touch on 'One Click Root', it will start to root the device.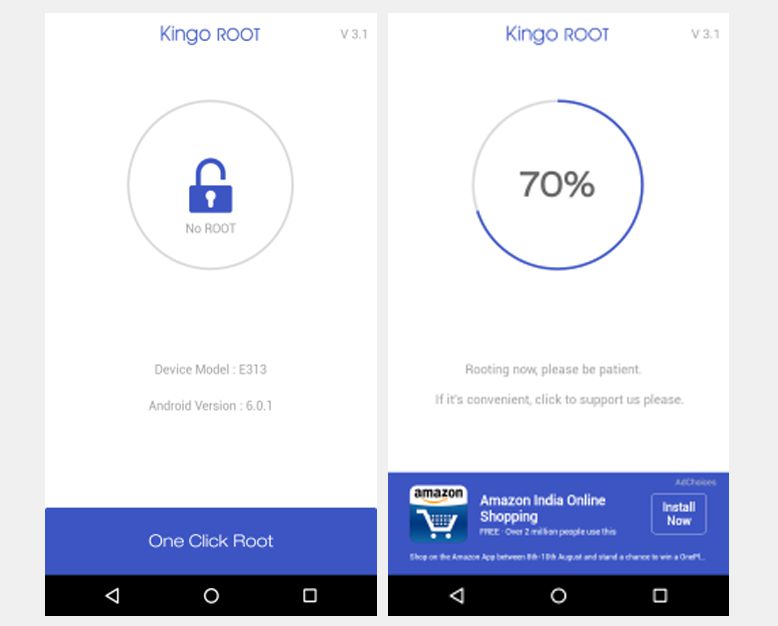 4. When the rooting is going on, wait a while to let the APK complete the task.
5. Once the rooting job is over, the screen will show 'Root Succeeded'.
A Safer Alternative to Root HP Slate 7
Shortcomings of rooting without a PC
When you root your HP Slate 7 without using a PC, there are chances that things would go out of hand and may harm your tablet. For example, if you root your Android tablet using KingoRoot, it has annoying Ad displays that may interrupt your mobile use. There are various rooting programs that allow you to root HP Android devices using a PC.
Applications such as dr.fone - Root are considered a safer alternative to root HP tablets. This software application roots HP Slate 7 tablets using a computer. Rooting your HP device through PC allows you to have a clear picture and better control during the rooting process. dr.fone - Root is absolutely secure, and is compatible with around 7000 devices.
With it's remarkable features of rooting, dr.fone can root HP Slate 7 device better than any other software program can do. Here we list the features that make dr.fone rooting software one of the most preferred programs among their counterparts. When you have root level access to your device, it is better to have a PC based application. So, that you have better control through the program interface, and avoid accidental mistakes while rooting.
Let's see the significant features of dr.fone rooting software to root your HP device with a PC–
Safer Alternative to KingoRoot APK to root HP
dr.fone's rooting feature is 100% free.
It can easily be used even by non-tech savvy people without any problem.
It is considered among the top rooting products in the industry, because of its high success rate.
You can root HP slate in a completely secure way.
You don't lose any data during the HP Slate 7 tablet rooting.
5,351,483 people have downloaded it
Step-by-step rooting with dr.fone - Root
It is important to know the right procedure to root your HP Slate 7, so that there is no unwanted result at the end. Here we have jotted down the steps to root an HP Slate 7 with Android:
Step 1: Connect your HP Slate 7 with PC
Connect the HP tablet with your computer. Download, install and launch the dr.fone toolkit on your PC. After you've launched dr.fone interface on your computer it will display multiple options to select. Select 'Root' feature and proceed to the next step.
Note: Ensure that you fulfill the basic requirement of rooting before carrying out the operation, i.e. to charge your HP Slate 7's battery to more than 80%.
Step 2: Detect and root your HP Slate 7 tablet
From the next upcoming interface, give confirmation to the user agreement. User agreement confirmation is essential to initiate the HP rooting process. Select the 'Start' button on dr.fone interface and wait till the system detects your tablet information and a suitable package for it.
Step 3: Confirm rooting
Once the scanning is complete, hit on the 'Root Now' button on the dr.fone screen, there would be a 'Popup' asking for your confirmation. All you have to do is, click 'Confirm' and let the rooting process continue.
Step 4: Complete
Upon completion of the rooting operation, the dr.fone interface will show 'HP Slate 7 root completed!'. Now that your device is rooted, you are good to go. And we are off to find more such stuff for your convenience. Happy rooting!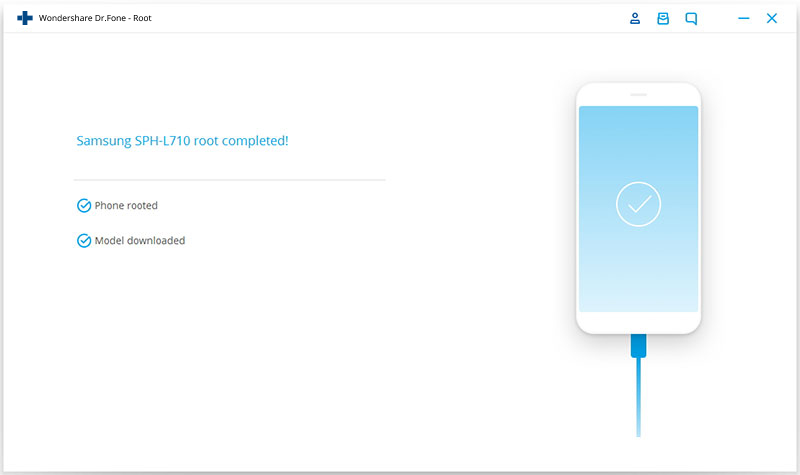 Video Guide: How to Root HP Slate 7 Properly
>
How-to
>
Frequently Used Phone Tips
> How to Root HP Slate 7 Tablet with KingoRoot, and a Safer Alternative