Two Methods to Root HTC One M7
No one likes to use their favorite gadgets with limitations. You don't have the freedom to mend them according to your will. Though, every problem comes with a solution in tech. There are a few applications which can help you unleash the true potential of your HTC device. Over the last few years, HTC has certainly come out as one of the major smartphone manufacturers. Though, just like any other Android device, it doesn't provide a complete access to its features to any users.
After performing HTC One M7 root, one can certainly make the most out of their device. We have come up with two of the best alternatives that every individual should take in order to root HTC One M7. Let's start exploring these options.
Part 1: One Click to Root M7 With Android Root
To root HTC One M7, we have provided the two best methods to go for. As you go down the article, you will find simple steps to perform HTC One M7 root. Out of the two methods, the first one is Dr. Fone – Android Root. This wonderfully designed application was specially made to root Android devices with just one click. It is compatible with most of the Android devices and will unlock your phone in a matter of a few seconds. Simply follow the simple instructions given below to find out how to root HTC One M7.
Root Your Android Phone with One Click.
Simple process, hassle free.
Supports over 7000 devices.
Highest success rate in the industry.
100% safe and secure.
7 Day Money Back Guarantee
1. Get your Dr. Fone Android Root application from here. You can also buy the full version to get more features or take a free trial version to test how it works.
2. Click on the downloaded file and follow the on-screen instructions to install it. Once done, launch the application.
3. You will find the option of "More Tools" on the left side with all the other listing of options. Choose the obvious option from there, that is, "Android Root".
4. Switch on your USB debugging and use the HTC cable to connect your phone and the system together.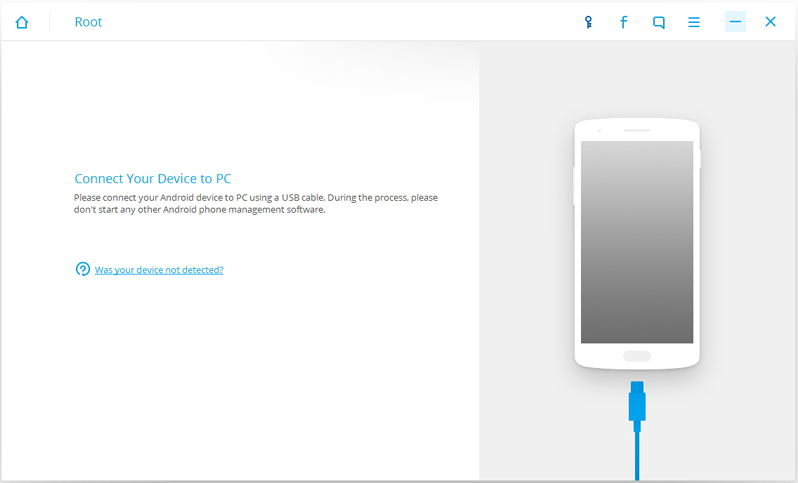 5. When the connection is successful, "Android Root" will start detecting your device automatically. Simply click on "Start" to continue.
6. After your device is detected, you can see the "Root Now" option on the screen. Click on it to begin your one click root operation.
7. Be patient for a few minutes and your phone will have the root permission.
Congratulations! You have just rooted your HTC device. Feel free to customize it on the go.
Part 2: Root HTC One M7 With iRoot
You can now successfully perform HTC One M7 root with the easy guide provided. Even the people who have very less knowledge about rooting can use this guide to root their devices carefree. Being such a subtle process, rooting a device can be risky too. So, obviously, people try to look for more options to compare them and choose the best one to do the work. Thinking about how to root HTC One M7, using some other application than Android Root? The next feasible option is iRoot. Though, it is not as efficient as Android Root. Take the following measures to root HTC One M7 carefree.
1. Go to this link to get iRoot on your computer.
2. Run the downloaded file and proceed as guided, to install it.
3. USB debugging should be switched ON in your mobile for this process.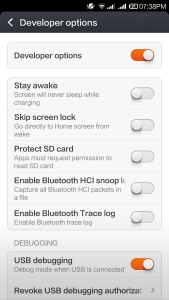 4. Launch the application on your computer and use the HTC cable to connect your mobile to your system.
5. In a few seconds, your device will be connected.
6. Intelligently, iRoot will identify your phone and also install the necessary drivers needed.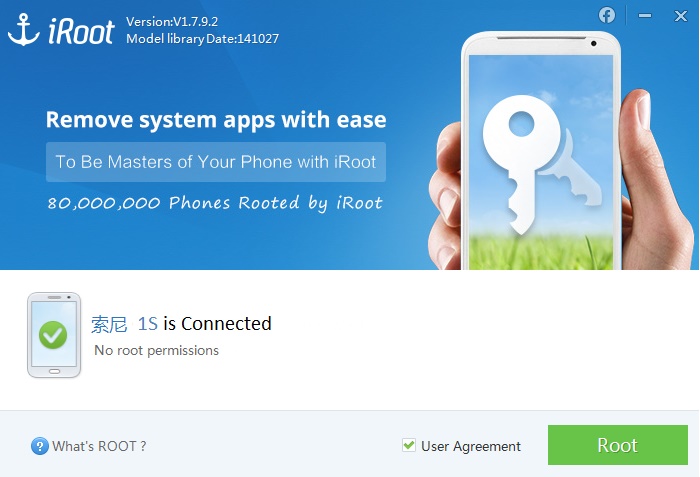 7. You will see a green button titled "Root" on the right bottom corner. Click on it to begin the process.
8. After rooting, iRoot will reboot your device and also install the SuperSU on your mobile. Click on "Complete" to finally finish the process.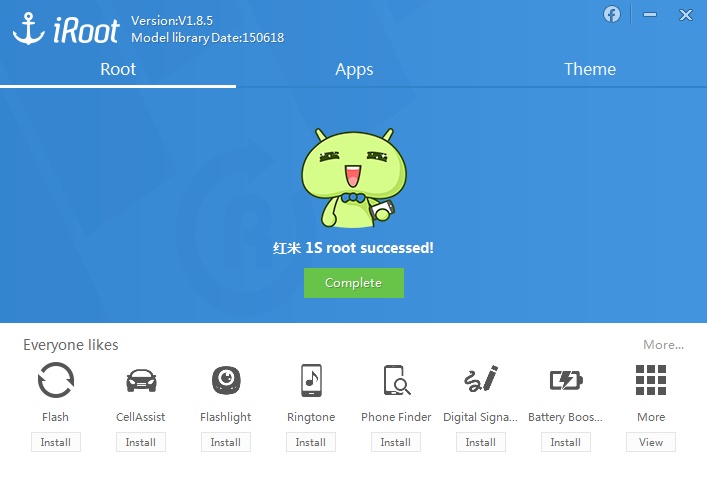 Part 3: Backup your M7 before Rooting
None of the two applications mentioned above are tough to use. With a single click, you can root your phone. With these easy sets of applications available to root HTC One M7, more people can root their device. But, the one thing to keep in mind before rooting is to backup your data. Of course, root operation wipes the entire data of your mobile. To prevent a complete loss, you can use Dr. Fone – Android Data Backup & Restore application. Backup your data just by following these simple steps.
Flexibly Backup and Restore Android Data
Selectively backup Android data to computer with one click.
Preview and restore backup to any Android devices.
Supports 8000+ Android devices.
There is no data lost during backup, export or restore.
3981454 people have downloaded it
1. Go to this link and download Dr. Fone.
2. Run the downloaded file and follow the on-screen instructions to install. Launch the application once installed.
3. "More Tools" option will be on the left side of the screen – click it to get more options, and choose "Android Data Backup & Restore".
4. Make a connection between your computer and mobile via a USB wire. Once connected, Dr. Fone will identify your device.
5. You will see two options "Backup" and "Restore". Click on backup to open a new window where you will see all the types of files you can backup.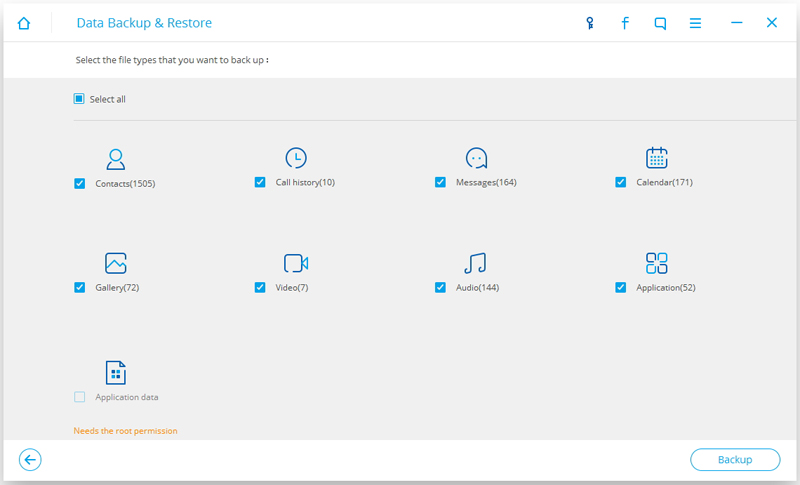 6. Select all the files you intend to backup and finally click on "Backup" again, which is located on the bottom right corner of your screen.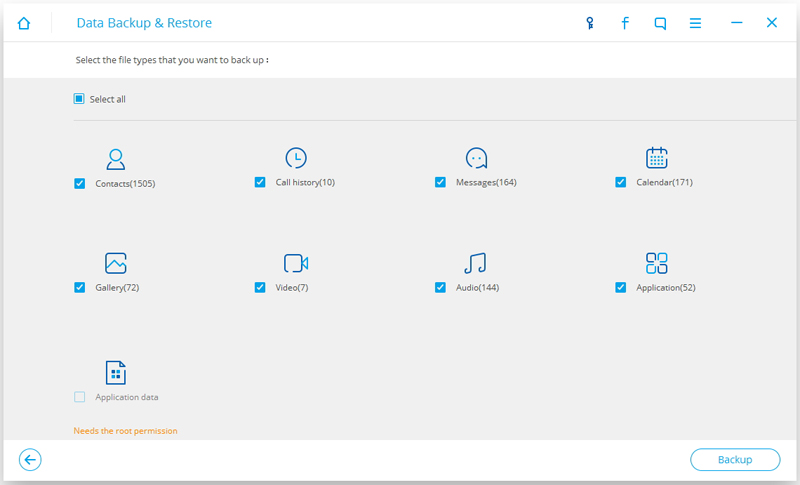 7. The process will start and will not take much time. You will get a notification when the backup is created.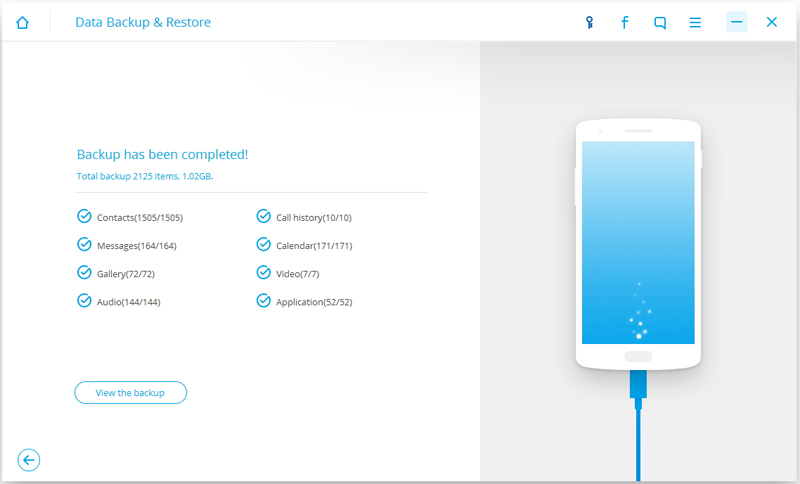 8. If you want to check what files you have stored, you can simply click on "View my Backup" and all your backed up files will be showcased.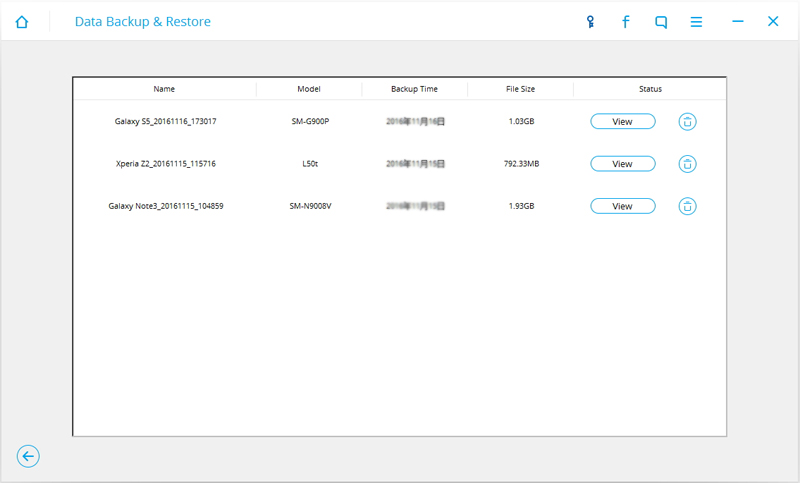 After following such a seamless process, you can backup your mobile's content. With this easy way to keep your data safe, you can root your device without any problems. Your data is kept completely safe which you can selectively restore after you perform HTC One M7 root.
Now, you finally know how to root HTC One M7. There could be nothing easier than this method to do the specified task. Once you have finally achieved root access, you can customize your mobile to suit your needs. From extended battery life to an unparallel access to plenty of apps, with rooting, you can do it all. Unleash the true power of your HTC device right away.