Beginner's Guide: How to Root Huawei G630
The Huawei Ascend G630 is a smartphone that packs a lot of features. It has a 5-inch capacitive touch with a resolution of 720x1280 pixels. Although, it has good screen resolution, it has poor screen to body ratio which is a slight turnoff. Also, it has an internal memory of only 4GB and 1GB RAM. However, the Huawei Ascend G630 scores big with its processor. This device runs on a Qualcomm MSM8212 Snapdragon 200 chipset and a Quad-core 1.2GHZ processor which makes it responsive to almost all demanding apps. But did you know that this device can perform better and more efficiently if you root Huawei G630 ? Once you root Huawei G630, it can be clocked faster or slower by using a third-party application that requires root access to operate. Functions like toggling Mobile data can be automated. You can install a custom ROM in place of the stock Android and update the old Jellybean version of Android to the latest version. You can also play around with themes and customize everything on your device if you root Huawei G630.
Hence, rooting your Huawei smartphone will pay you handsomely.
Part 1: Pre-cautions
The root procedure of Huawei G630 and the advantages that come as a package are definitely eye-catching. But jumping right into the rooting process without having done simple preparatory stuff can prove disastrous for your Huawei G630 smartphone. Hence, it is necessary to keep the following instructions in mind before Huawei G630 root.
• Rooting your Huawei G630 may cause it erase all the details stored in it. So make sure to backup all your photos, videos, app data, messages, contacts, call registry to avoid losing any important data.
• Although root process will not take more than a few minutes, it is safe to ensure that you have at least 80% of battery left on your phone so as to not brick your device if the battery fails during the process.
• The warranty of Huawei G630 may be nullified if you root your device. But it is not a problem as you can unroot it later when it is required.
• A native or original USB cable is required to connect the Huawei G630 properly with your PC.
• Install and keep the USB drivers updated in your computer for proper connection.
• Install the compatible Huawei G630 drivers in your PC to be able to root your device without any problem.
• Enable "USB debugging" present in the Developer Options in the Settings of your device.
• Keep your device unlocked so that you can root it easily.
Part 2: How to root Huawei G630 with Android Root
Did you think that rooting an Android smartphone is a piece of cake? The Answer is both Yes and No. Generally, root process is quite demanding and requires a lot of understanding. Those who are new to the Android world might find rooting a hard concept. But there are many methods to perform Huawei G630 root. The dr.fone toolkit - Android Root is one of them and it is a wonderful tool that can not just root Huawei G630 but also perform a variety of other functions. It has an easy to use software with a simple user interface that makes rooting very easy. With this toolkit, you can root Huawei G630 in a matter of few minutes.
Root Your Android Phone with One Click.
Simple process, hassle free.
Supports over 7000 devices.
Highest success rate in the industry.
100% safe and secure.
3981454 people have downloaded it
Step 1: Launch dr.fone toolkit software on your PC
Download the toolkit on your PC and install it. After the installation process is complete, run the program on your computer by double-clicking on its icon. Click on "Root" among all other options displayed on the screen.
Step 2: Connect your Huawei G630 with the PC
Now, connect your Huawei G630 smartphone with the PC using a USB cable. There will be a pop-up message on your mobile phone asking you for the permission to enable USB debugging. Tap on "OK" to allow it. Now, dr.fone toolkit will try to establish a connection between your Huawei G630 and the PC.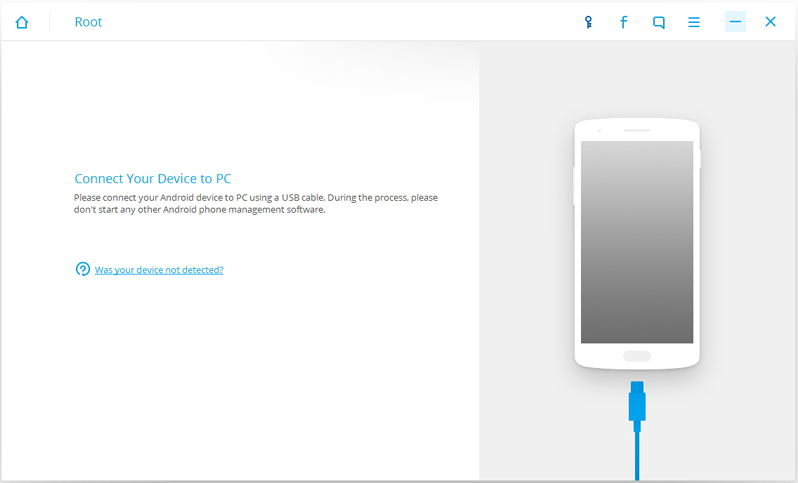 Step 3: Detect the Huawei G630 and root it
When the two devices are connected, click on the "start" button in the dr.fone interface. This will allow the program to detect your phone and find a proper solution to root it.
The process may take some time to complete. While it is being done, ensure that your Huawei G630 and the PC are connected.
After the mobile phone is detected, click on "root now" to start the rooting process. In the pop-up that appears on your smartphone, tap on "confirm" to root Huawei Ascend G630.
If the root is successful, the dr.fone program will display the message "Huawei Ascend G630 root completed" which means your Huawei G630 is rooted.
Part 3: How to check if Huawei G630 is rooted?
If you have followed the steps described above to root Huawei ascend G630, your device will probably be rooted. But sometimes, you may not know whether your device is rooted or not. Although a Huawei G630 root procedure generally takes between 2-15 minutes to get completed, it is not always the case with smartphones and this might cause confusion about the root status of your device. If you are unsure whether your Huawei G630 root procedure worked or not, you can have it checked easily using the following methods.
The easiest method to check root access is by using the Root Checker app that is available for free on Play Store. Download and install "Root Checker" app from Google Play store. Root Checker Basic is a free app that can be used to verify whether a smartphone has root access or not in a few simple steps.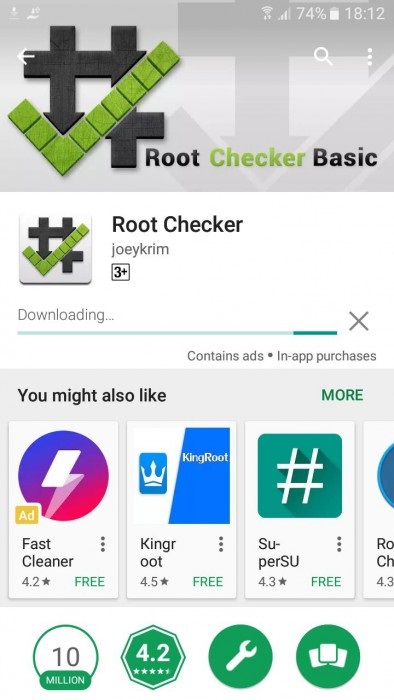 After it is downloaded, follow the instructions to reach the landing page.
After it is installed, open the app. Now, tap on the "Verify root" option to determine the root status of your device.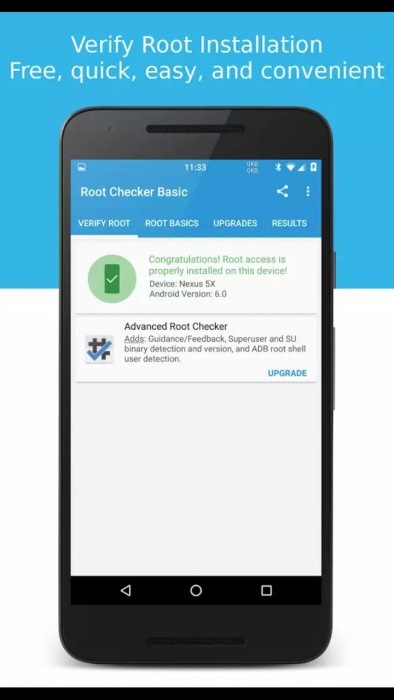 If the root process went well and if your device is properly rooted, the app will display that your Huawei G630 is rooted. If the device is not rooted, the Root Checker app will display correspondingly.
• Root status can be checked by looking for apps that manage and control Superuser root access in your app drawer. If no such app is there, Huawei G630 is not rooted.
• Download and open a terminal app. Enter "su" (only the word) in the dialog box and tap on return. If you get a pop-up message from a root manager app asking for permission to run the terminal app as a root, then your device is rooted. Or if your login prompt is #, your Huawei G630 is rooted. If the login prompt is $, your smartphone is not rooted.
So, this is how a Huawei G630 smartphone can be rooted in a few simple steps. The root procedure can be done without any problems in a matter of few minutes if all the precautions mentioned in Part 1 are kept in mind and you can also confirm the root status of your device using the Root Checker app.