How to Root LG G2 Running on Android Lollipop?
LG G2 was one of the flagship mobiles of the period 2013-14. LG G2 was closest competitors to Nexus 5 in almost everything. Both the mobile's, Nexus 5 and LG G2 were manufactured by LG and they both carried almost similar specs. When it comes to design, LG edges past Nexus 5 with its unique and one of its kind design.
LG G2 comes with a big 5.2-inch Full HD and very powerful quad-core 2.2GHz processor. LG G2 has been released with two variants (16GB and 32GB) to capture different market segments. The phone also packs 2GB RAM, 13MP camera, 3000mAh Li-Po (Lithium Polymer) battery, NFC, an IR blaster on the top of the LG G2 and 4G LTE.
Before getting into the root process, keep in mind that the below mentioned method is tested on LG G2 with Android Lollipop version, the result might not the same when you try the same procedure on any other devices. Also beware that once you have rooted your LG G2 phone, your manufacturer warranty will become void (no longer valid) and rooting LG G2 carries a risk of your phone getting bricked. A bricked phone, in simple terms can be compared to carry a brick in your pockets (It's of no use)
Ok thats a small introduction about LG G2. Let's now get into the topic straight away. In this article, we will discuss about the steps involved in rooting LG G2.
Part 1: Preparation of rooting LG G2 on Lollipop
There are certain things you will need to keep in mind before proceeding with the rooting process. Let's get to know those basic stuffs.
1. A Mandatory requirement for this rooting process is a Personal computer or a Laptop
2. Download and Install the latest USB Drivers on your computer. This will help to connect your LG G2 with the computer.
3. Enable the USB Debugging option available in your LG G2. To enable this option, go to Settings > Developer options > USB debugging. Tap on the USB debugging option to enable or disable it. In certain case if you don't find the developer options in the settings, just navigate to Apps > Settings >About phone >Software info, then tap on the Build number seven times. You'll get a pop-up message in the lower part of your screen saying that you're now a developer. Now you can go back and access the Developer options menu, select the 'USB debugging' and click OK.
4. Make sure your android device has at least 70 - 80% charge left before you proceed to root LG G2.
5. Last but not the least, make sure you backup all the needed files, contact list, videos, photos etc from your phone before rooting LG G2. Because after you root lg g2, all these data will be completely erased from your device.
6. Also keep in mind that rooting your android device will make the device's warranty void and you'll not be able to receive any further OTA updates.
Once you are ready with the above mentioned stuffs, we can move on to root LG G2 android device
Part 2: How to root LG G2 on Lollipop with Android Root?
This process involves rooting your android device lg g2 using a toolkit name dr.fone. The dr.fone toolkit is a multi-functionality toolkit offering many other features along with rooting for both Android and iOS devices. This toolkit offers a one click rooting functionality and it is considered to be one of the easy and secure way to root lg g2. This method also has the highest success rate in the industry and supports over 7000 devices.
Root Your Android Phone with One Click.
Simple process, hassle free.
Supports over 7000 devices.
Highest success rate in the industry.
100% safe and secure.
3981454 people have downloaded it
So now let's get started with the rooting process.
Step 1: Launching the Wondershare dr.fone toolkit
This step involves connecting your LG G2 android mobile with your computer and launching the dr.fone toolkit. Once the toolkit is launched, Click on the 'ROOT' option that you see among the other options.
Step 2. Connect Your Android Device
In this step connect your LG G2 to the personal computer using a good USB cable. If your LG G2 phone has the Android version 4.2.2 or above, you will get a pop-up message comes up on your phone. Just tap on OK to allow USB debugging process. Now the toolkit will start recognizing your phone and will establish the connection automatically.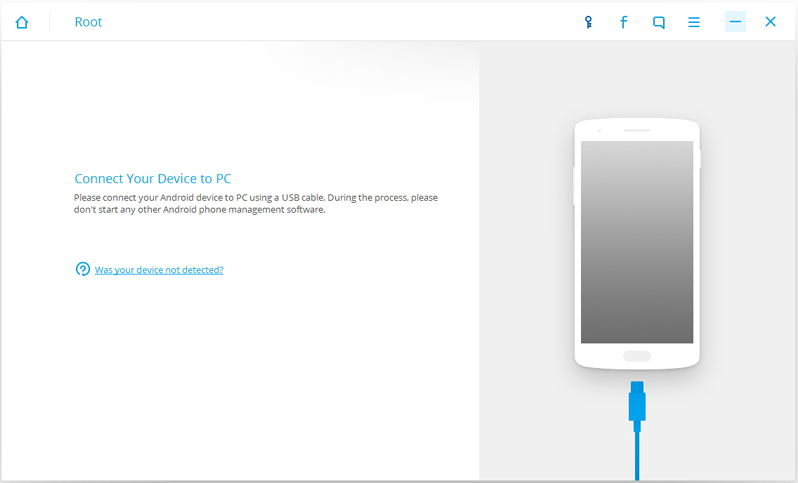 Step 3. Root Your Android Phone LG G2
Once your android phone gets connected with the dr.fone toolkit, click on Start option. It allows the dr.fone toolkit to detect your LG G2 and searches for a proper rooting procedure for the particular model. This process may take different time intervals depending on the phone models.
Once the toolkit completes the detecting process, you android device LG G2 will be ready to get rooted. Click on 'Root Now' option.
When the rooting process starts, your phone might pop up a message sometimes asking whether you would like to root the phone. Click on the confirm button to continue the rooting process.
After few minutes, your LG G2 will be successfully rooted.
Part 3: How to install TWRP Recovery on LG G2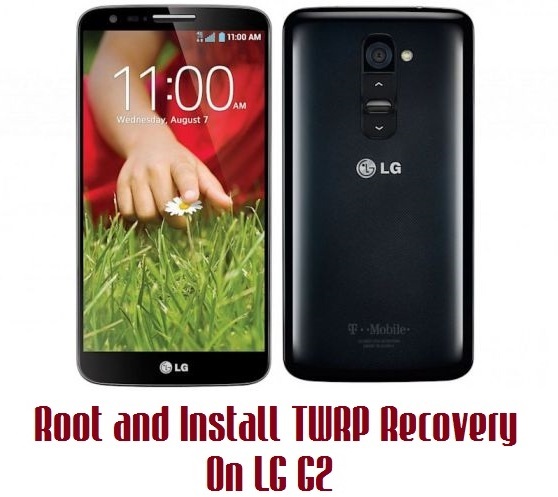 The next process is installing TWRP in your LG G2 android device. Installation of TWRP is very simple and it takes only two steps.
1. Download latest TWRP recovery image for LG G2, you can get the link just by Googling it. Make sure you have downloaded the latest and correct recovery image appropriate to your phone's model.
2. Next step is to download and install Flashify app according to your phone variant.
3. Once you've installed the Flashify app, just launch and open the app
4. Open Flashify app on your android mobile, tap on "Recovery image" and select the TWRP recovery image file you have downloaded.
5. Once the above process is done, click on 'Yes' options in all the popup messages. Finally it will install TWRP recovery to your android mobile LG G2 lollipop.
6. Once you have completed all the above mentioned procedure, reboot LG G2 into recovery mode and make sure that you have TWRP.
That's it folks! Now you can enjoy installing Custom ROMs, Custom Kernels and everything as per your needs.
So these were the ways in which you can root your LG G2 successfully that is running on Lollipop and install TWRP on your phone. Always ensure that you carefully follow each and every step to get the best results after rooting your Android phone and do let us know how it worked out for you in the comments section below.