The Ultimate Moto X Root Guide
We all agree that rooting your phone is the only way you have to do more with your phone other than the specified functionalities by the manufacturer. With rooting, you can be able to customize your phone, speed it up and do wireless tethering among other things. If you own a Motorola Moto X phone you can also enjoy of having your phone rooted. If you don't know how to root Moto x don't worry because this guide has been written to help you. Rooting Moto X can be accomplished by use of two simple methods described in this article. It is important that you should the one that you are most comfortable with.
Part 1: Pre-Requisites
It is true that rooting your phone can result in unwanted drawbacks such as turning it into a brick or slowing it down considerably among other things. However, with proper preparation, rooting your prized smartphone should not be scary in any way. There are a number of things you need to do as you prepare for rooting so as to ensure that the rooting process is a success. The following are some these pre-requisite that you need to do before you start rooting your phone
You can never be sure of how the rooting will go. Because of this, you need to back up your Android files, data and other information on the device that you want to root. This is important as it will ensure that you will still have your data should anything go wrong during the rooting process.
Charge the Battery of your Device
The rooting process often takes time and this may stretch into hours. If the battery of your Android phone dies during the rooting process then this can be a big disaster. Ensure that you charge your battery to 100% level if possible before you start rooting.
Install and Enable all the Necessary Driver
Depending on the method you choose to use to root your devices, you may need additional drivers to make the rooting process a success. Ensure that you get all these drivers, install them on your devices and enable them. In addition, you should enable the USB debug feature on the device you want to root so as to ensure that rooting takes place.
Disable Firewalls and Antivirus on Your Computer
Some firewalls and antivirus may mistake your rooting tools and other software that you want to use in rooting your phone for malware. This may create a lot of problems during rooting such as stopping the process, slowing it down or even stopping the download of the rooting tool. It is thus important you disable the firewall and the antivirus on your computer before you start rooting.
Part 2: One Click to Root Moto X with Android Root
Do you own a Motorola Moto X phone? Then you know that it is a wonderful phone to have. But if you feel that could get more from your Moto X by adding more apps and customizing it then all you have to do is to root it. If you are a beginner to Android rooting then the best way to root your Motorola Moto X smartphone is to use the one-click rooting Moto x process using the Android Root. The one-click rooting Moto X is easy and simple to use and it is also quite safe and secure even for the beginners. The following are the steps you should follow when caring out a one-click root Moto X process:
Step 1: Download the Android Root software
The first step in rooting your phone with the Dr. Fone Android Root is to download the software and install it on your Computer.
Step 2: Launch the software and Click on More Tools
Once you have installed the Dr. Fone Android Root software on your computer you need to launch it then you open "More Tools".
Step 3: Connect Your Moto X phone to the PC via a USB Cable
To root your Moto X you need to connect it to the computer with the Dr. Fone software installed. Make sure that you enable the USB debugging feature on your phone before connecting it to your computer.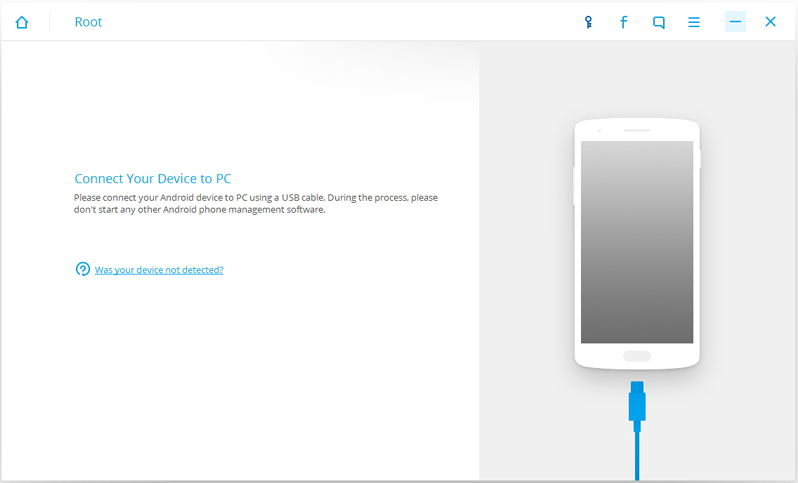 Step 4: Wait until it is recognized
It takes a few seconds and even minutes before your phone is recognized by the Dr. Fone Android root.
Step 5: Start the Rooting
Once you have connected your phone and it is recognized you will see a "Root Now" button. Click on the button to start rooting. Wait until the rooting is done before you disconnect the phone from your computer.
Part 3: Root Moto X with Fastboot and TWRP Recovery
Another important method you can root your Motorola Moto X phone is by using the Fastboot and TWRP Recovery. This method requires some technical know-how but it's quite effective in rooting your phone. Here are the steps for this method:
Step 1: Turn your smartphone to the Fastboot mode
You do this by holding down both the volume down key and the power button for about two to three seconds then releasing the power button followed by the volume down key in a quick succession. Note that if your device is locked you will have to find a software online to unlock the boodloader first before you continue.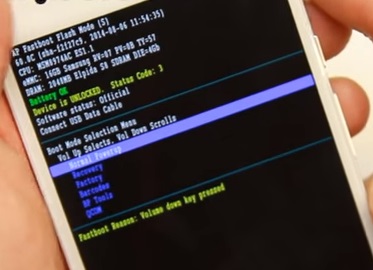 Step 2: Connect your Phone to PC
Use a USB cable and connect your phone to a PC while still in the fastboot mode.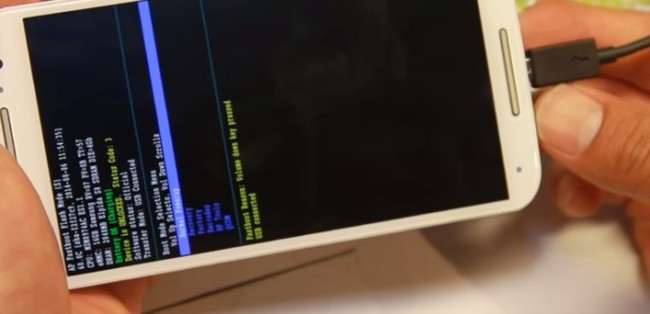 Step 3: Download and install the programs you need
If you are using windows to on your PC you will have to download and run Motorola drivers for the rooting. This should give you a Folder named Android ADB or Motorola ADB interface as one of the devices on your computer.
Step 4: Download a Fastboot.zip file and a TWRP recovery program for Moto X
Again you need to make these more downloads for the programs to use in the rooting process. Once you have downloaded a fastboo.zip file, extract the files from the zip folder and have them in a separate 'fastboot' folder in readiness for use.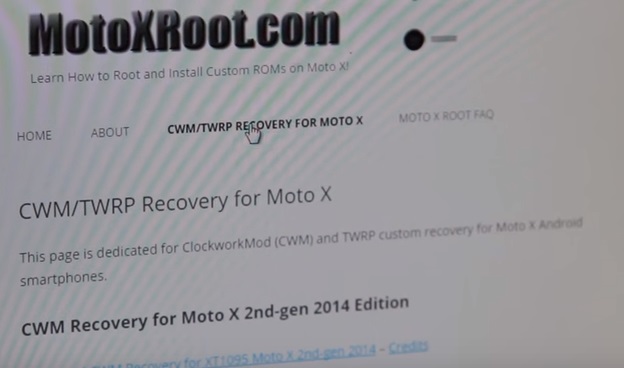 Step 5: Copy the .img to the 'fashboot' folder
Once you download a TWRP Recovery for Moto X you should also consider copying its .img file and moving it to the 'fastboot' folder you created earlier. This will make it easier for you to navigate through files when you are rooting your phone.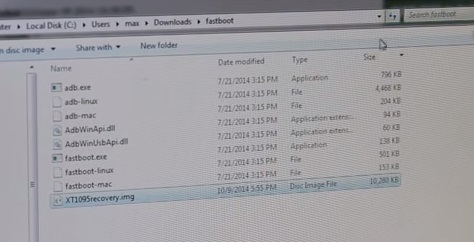 Step 6: Start the rooting
Here you start by typing 'cmd' in the search box on the Start Manu of your windows computer to start a command prompt.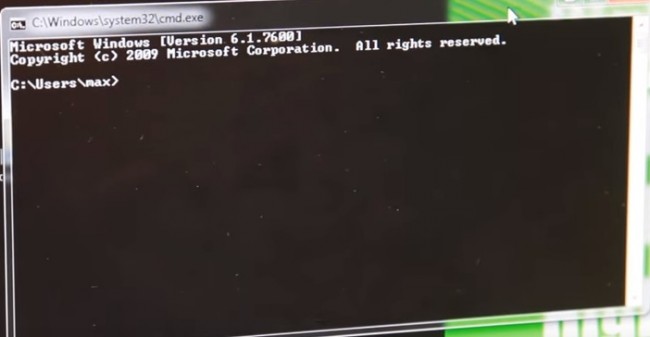 Step 7: Key in the commands
The first command you should type in is the command "cd Downloads" then press the Enter key followed by the command "cd Fastboot" then again press the Enter key.

Step 8: Key in the name of the .img file you downloaded
Key in the command "fastboot flash recovery (name of the .img file you downloaded above)" then press enter.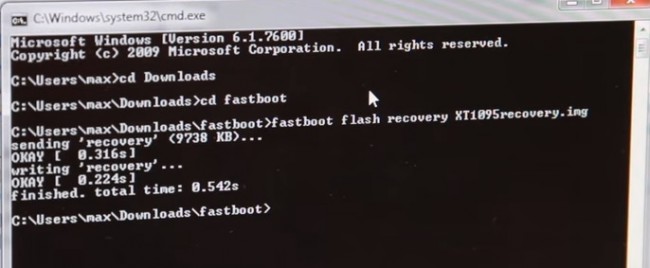 Step 9: Disconnect your phone from the computer and turn it off
Turn your phone off and then back on to reboot it. Once this is done, reconnect your phone to the computer.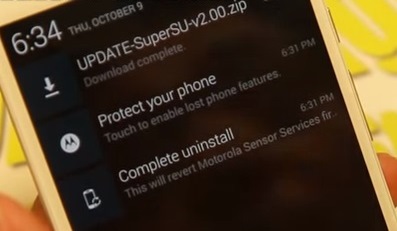 Step 10: download the latest version of the SuperSU to your phone
Go to the internet and download the latest version of the SuperSU file to your phone. Once the downloading is complete, turn off your phone then after a few seconds turn it back on. Then now go back to the recovery mode by holding both the volume down key and the power button down for a few seconds.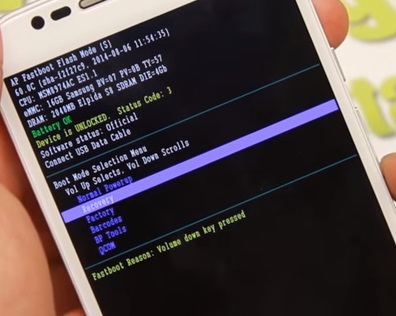 Step 11: Install the SuperSU file
Go to the ClockWorkMOD screen and find the SuperSU zip file that you downloaded and click on the start installing button to install it.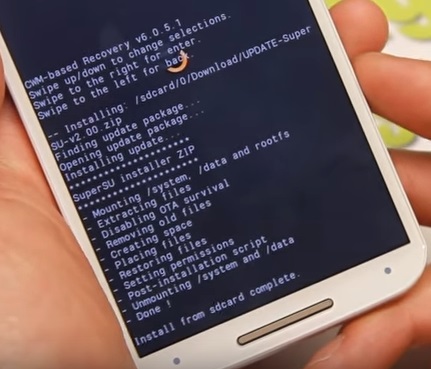 Step 12: Reboot the phone
When the installation is complete you will be prompted to reboot the system. Click on reboot now and start the system reboot.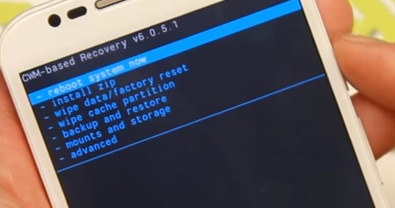 Step 13:Wait for Reboot to be completed
Once the rebooting is done find the Supper SU app on your phone. It is then your Moto X phone has been successfully been rooted.
Android rooting gives you permission to operate your phone the best way you can. It is a lot easy with so many tools for rooting phones now available online. If you own a Motorola Moto X smartphone then you may be wondering how to root Moto x? Simply follow any of the outlined two Moto X rooting methods and you will enjoy all the benefits of having a rooted phone.