Ultimate Guide to Rooting Nexus 4
If you are searching for the way to root your Nexus 4, this article is an ultimate guide regarding rooting of Nexus 4. Whatever reason you have behind the rooting, you will get the correct approach by reading this piece of writing. We will make you familiar with three top ways to root any Nexus 4 phone. Though rooting your Nexus 4 will void the warranty, its additional features will be unlocked after rooting and you can customize it in your own way.
Part 1: Root Nexus 4 with SDK Tool
In this first part of the article, we are going to show you how to root your Nexus 4 with SDK tool. This process is very effective and useful that you can rely on. Before starting
to follow this method to root your phone, make sure you have fully charged your phone. You also need to enable USB debugging mode on your Nexus 4. Let's see now the steps:
Step 1. Download Nexus 4 USB Driver
You need to download the USB Driver for your Nexus 4 from the link and unzip it on your computer.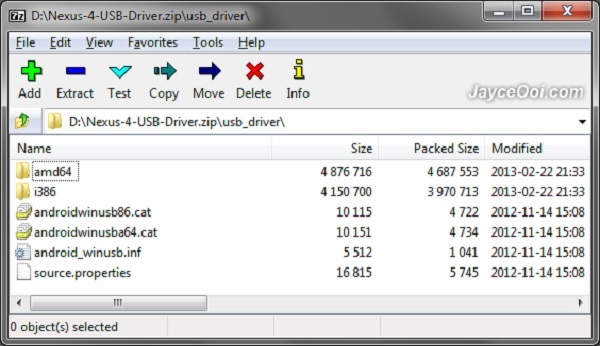 Step 2. Update Drivers
Now you need to update the drivers by going to the Device Manager and selecting your phone. Just right click and choose update drivers. If it asks for the location, you have to browse to the recently downloaded unzipped file, and it will be updated by itself.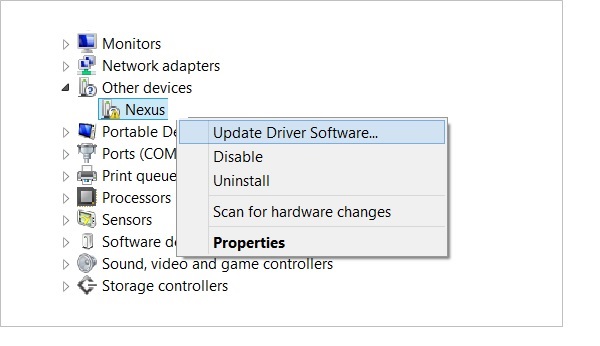 Step 3. Download Android SDk
You have to download Android SDK from the site of Android Developers. After downloading, install it and set it up with downloading platform-tools and USB drivers package in SDK.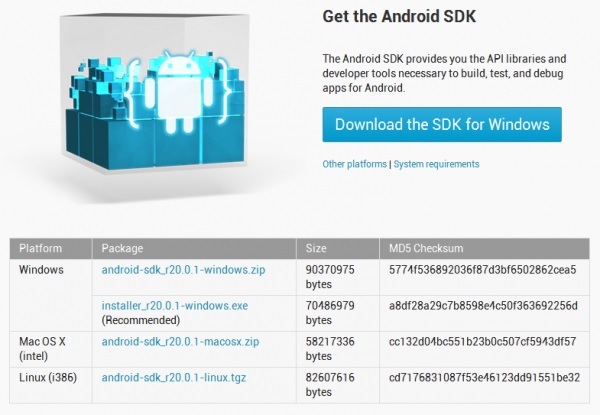 Step 4. Download Fastboot
Now you need to download Fastboot on your OS and extract it in android-sdk-windows /platform-tools directory.
Step 5. Download SuperSU v2.46 on your PC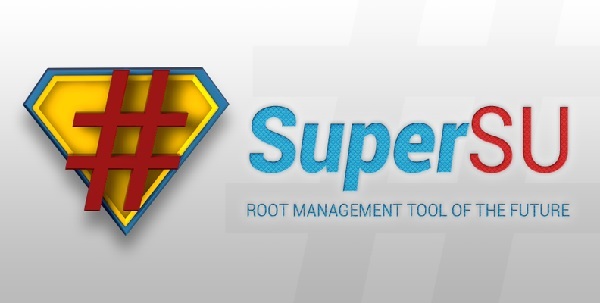 Step 6. Connect Nexus to Computer
Here you are going to connect your phone to the computer using a USB cable. You also need to move the SuperSU root package to your phone's storage. Ensure that the downloaded package is in the SD card root.
Step 7. Download CWM
You need to switch off your phone and download CWM to save it in the Android-SDK-Windows/platform-tools directory on your computer.
Step 8. Put Phone into Bootloader Mode
You are going to select Fastboot/Bootloader mode on your Nexus phone. Press Volume Down and Power keys together for a few seconds until some text appears on the phone's screen. This is the bootloader mode.
Step 9. Use Command Prompt
Go to Android-SDK-Windows/platform-tools directory and open Command Prompt (Shift + Right Click >> Open Command Prompt)
Step 10. Execute the following command and press Enter
Now you need to get into this command - fastboot flash recovery – clockwork – touch -6.0.4.7 – mako.img (for Nexus 4)
Step 11. Entering Recovery Mode
You have to select RECOVERY from the Fastboot menu and enter Recovery mode. In the main recovery menu, select flash zip from sdcard>> select zip from sd card, then go to the UPDATE-SuperSU-v2.46.zip, select it using the Power button and confirm installation on the next screen.
Step 12. Rebooting Phone
Once the installation is finished, it is time to reboot the phone by choosing reboot system now. Have to wait for some five minutes and it will be done successfully. This is how your Nexus will be rooted.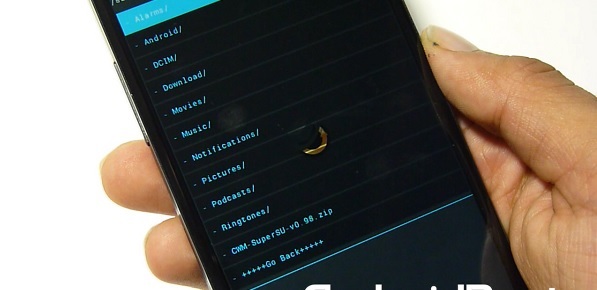 Part 2: Root Nexus 4 with Android Root
Rooting an Android phone has become so easy and simple process with Android Root that you can root your Nexus 4 just in a single click. Dr Phone offers you the fastest and most convenient way to root your Android. Supporting over 7000 devices, Dr Phone - Android Root is 100% safe and secure. Let's learn the steps now how to use Android Root for rooting your Nexus 4:
Root Your Android Phone with One Click.
Simple process, hassle free.
Supports over 7000 devices.
Highest success rate in the industry.
100% safe and secure.
3981454 people have downloaded it
Step 1. Launch Dr Phone
First of all, we have to download install and launch Dr Phone on our computer. Next, we need to click on 'More Tools' from the left column and select 'Android Root' from the toolkits.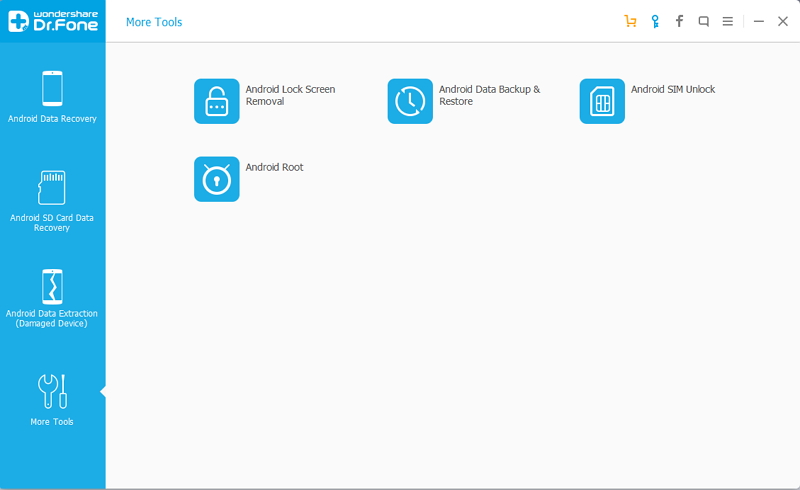 Step 2. Connect Phone to Computer
Now we have to connect our phone to the computer using a USB cable. We should have enabled the USB Debugging mode on our phone. The phone will be automatically detected and connected.
After your Android phone is connected successfully, dr.fone - Android Root will automatically detect your phone and find a proper solution to root your phone. Click on Start to continue.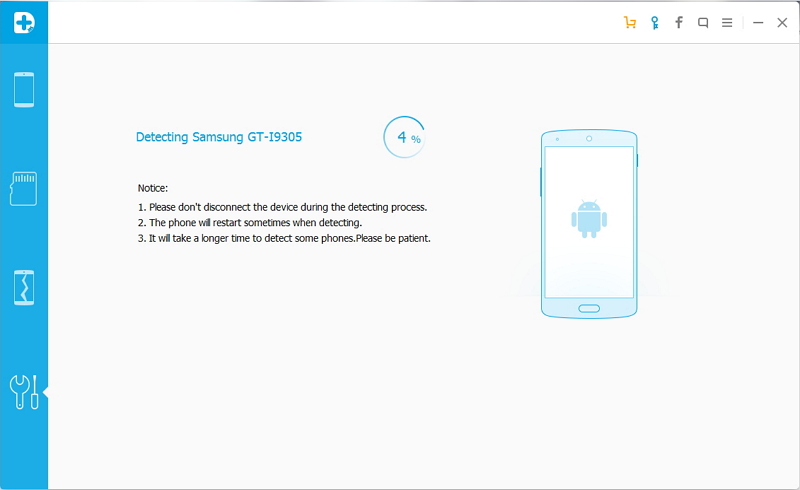 Step 3. Root Android Phone
Once the phone is detected, there we get an option to root the phone. What we need to do now is to click on the root option.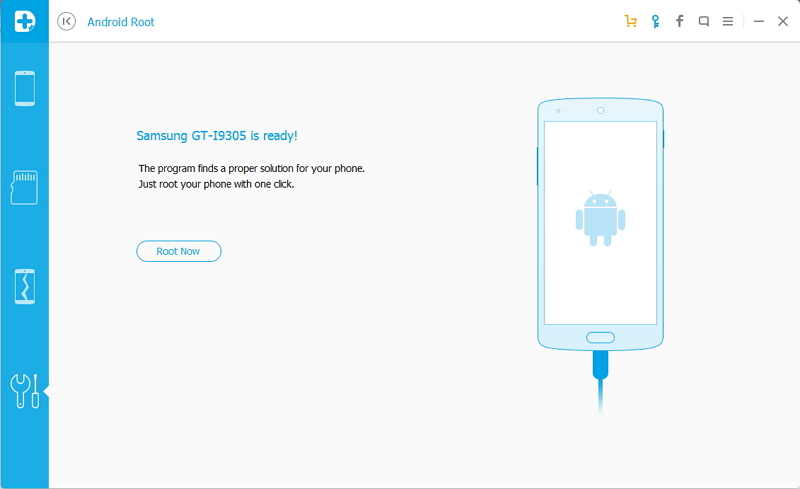 During the rooting process, the phone will pop up a message to ask whether you would like to root the phone. Tap on Confirm to continue the rooting. Just in a few minutes, your phone will be rooted successfully.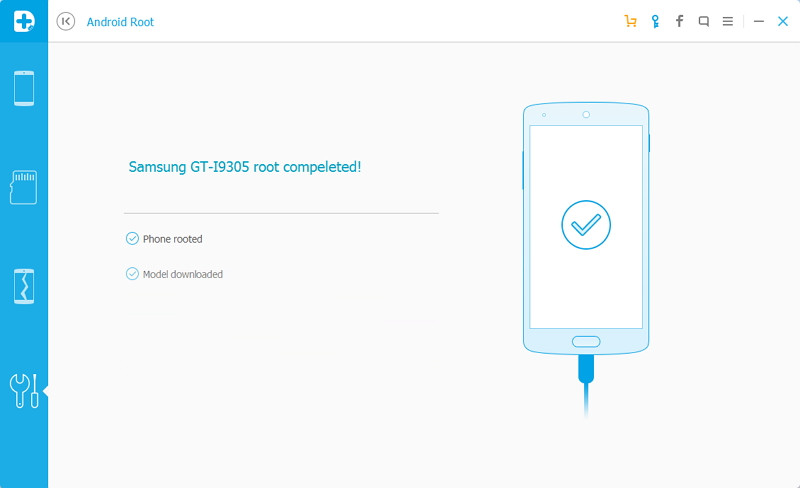 Part 3: Root Nexus 4 with Towelroot
In this part, we are going to show you how to root Nexus 4 with Towelroot. Using TowelRoot, we can easily root any Nexus 4 phone in a moment without facing any issue. You don't even need to use your computer to root your phone. Please charge your phone at least 60% before rooting it. It is also good to back up your Nexus before starting to root it. Here we have shown the steps with screenshots to guide you how to root Nexus 4.
Step 1. Downloading TowelRoot
First of all, you need to download and install TowelRoot. You need to go to the official website of Towelroot and simply tap on the lambda symbol to download it.
Step 2. Installing TowelRoot
Before installing TowelRoot, please not that you need to enable the 'Unknown Sources' Settings so that the device allows you install any app outside the Google Play. Now you have to install TowelRoot as shown in the screenshot. You may also get a warning while installing it so just accept it.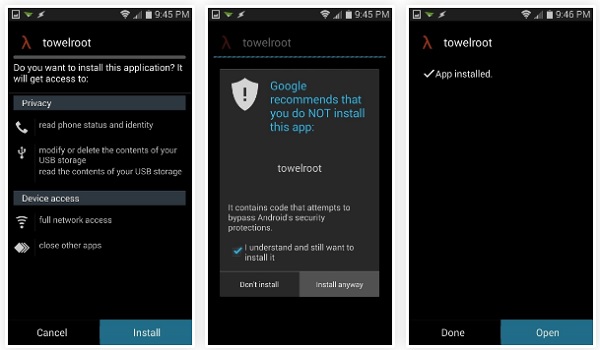 Step 3. Running TowelRoot and Rooting
Once Towelroot is successfully installed on your Nexus, you need to run it. You have to tap on the 'make it ra1n' option as shown in the following image. It will take around 15 seconds to root and reboot your phone so just wait till then. In this way, you can root your Nexus with TowelRoot.
Step 4. Verify Root using Root Checker
Now you need to check if the phone is rooted or not by simple installing Root Checker from Google Play.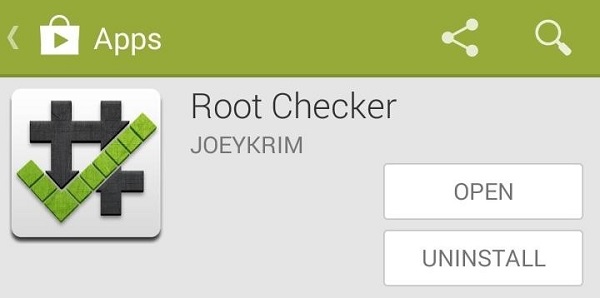 Once Root Checker is installed on your phone, you need to open it and simply tap on Verify root button and it will check well if the device is rooted.
At the end, we have learnt how to root our Nexus 4 phone successfully using the methods mentioned in the article.