Simple Methods to Root Nexus 6 on Android 6.0
Nexus 6 was a true Google flagship. When it came out, it had the best hardware with the then brand new Android version. With a 3GB RAM combined with Snapdragon 805 SoC, the performance and responsiveness of Nexus 6 is undeniably good. Also, Qi Wireless charging for the 3220mAh battery, 4K video capture and the built-in 32/64GB memory upped the game. However, did you know that your Nexus 6 can do a lot more than what it is allowed to? By rooting the Nexus 6, the locked features can be unlocked to allow the Nexus 6 to deliver an unbridled performance. If you have a Nexus 6 and wish to know how to root Nexus 6, you are at the right place. Let us dive right in.
Part 1: Before rooting Nexus 6
Nevertheless, it is necessary to know certain things and do a few things before rooting an android device. It is the same case when it comes to Nexus 6 root. In the first place, it is important to know what rooting is and why it is necessary.
Rooting, in simple words, is the process of gaining a privileged access to the phone which is also known as root access which can unleash the power of your Nexus 6. Before you perform Nexus 6 root, it is important to follow the following steps.
• Rooting your Nexus 6 may erase the data on the mobile. So, before you root Nexus 6, backup any videos, photos, contacts, messages, applications etc that are on your phone to avoid losing important stuff.
• Nexus 6 root or rooting, in general, may take anywhere between few minutes to few hours. To avoid battery death during the rooting process, it is necessary to have 60-80% charge in the battery.
• In order to choose the right method for rooting, you must know everything about your android device. So take a look at the specifications "about device" section in your Nexus 6.
• Rooting your Nexus 6 may nullify the warranty. But it is not a problem as you can unroot it if necessary.
• A native, original USB cable is necessary to establish a connection between the PC and Nexus 6. To avoid encountering any problems while connecting, you should have the necessary driver software installed/updated in your PC.
• Enable USB debugging in your Nexus 6 to perform the root successfully.
• More than everything, you need to know how to root Nexus 6. If there is a need to download any software to root Nexus 6, download it and have it ready.
If you have all the above requirements ready, you can move on to the following steps to root your device.
Part 2: How to root Nexus 6 on Android 6.0
Now that all the steps in part 1 are completed, we can move on to rooting the android device. Rooting an android device may be hard for first time users who do not know what rooting is. However, with the right tool such as the dr.fone toolkit from Wondershare, even a newbie can root Nexus 6 in a matter of few minutes without any problem. It is a wonderful tool that can be used for several other functions excluding root. It supports over 7000 devices and has the highest success rate in the industry. Here is how to root Nexus 6 with the help of the dr.fone toolkit's easy and hassle free process.
Root Your Android Phone with One Click.
Simple process, hassle free.
Supports over 7000 devices.
Highest success rate in the industry.
100% safe and secure.
3981454 people have downloaded it
Step 1: Launch the Wondershare dr.fone toolkit
Install dr.fone toolkit in your PC and launch the program. In the user interface that appears, click on "Root" among the available toolkits.
Step 2: Connect your android device to PC
After launching the toolkit, connect your device to the PC with a USB cable to root Nexus 6. If you have not enabled USB Debugging before, tap on "OK" when a pop-up message appears on the android phone.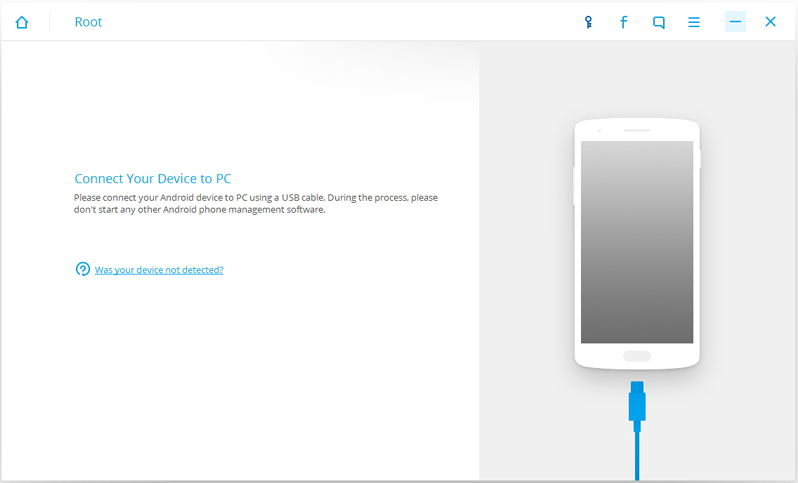 Once it is done, the software will establish a connection between the PC and the device.
Step 3: Detect and root the Nexus 6:
If the connection is established, click on "start" in the dr.fone toolkit to start detecting the android phone. The detecting process may take some time depending on the phone make and the model.
After dr.fone toolkit detects your device, it will look for a solution to root your smartphone. If the solution is ready, click on "Root Now" button to root Nexus 6.
Now, the phone will pop up a message asking for permission to root Nexus 6. Select "confirm".
Once the rooting is done, dr.fone displays the status of the process.
So, your Nexus 6 is rooted.
Part 3: How to flash custom ROM on Nexus 6
Once the Nexus 6 is rooted, it can perform a lot of other jobs and that to a lot faster. You can install apps that are not allowed by the carrier, install apps that were previously incompatible, uninstall built-in apps that you do not want; boost the speed of your android device; control the battery life and much more. But perhaps the most logical thing to do after rooting is to flash a custom ROM and ditch the stock ROM. Here are the steps to be followed to flash a custom ROM on Nexus 6.
Step 1: Download a custom ROM and Gapps
Before flashing a custom ROM onto the device, it is necessary to choose a Custom ROM for your Nexus 6 from the plethora of ROMs like Nutty-Nexus, Pure Nexus, CyanogenMod etc. After downloading a custom ROM, download Gapps, which is nothing but Google Apps. It is a package of applications that has all the Google applications. Optionally, you can also download Nexus 6 custom recovery.
Step 2: Connect the device to PC
After the downloads are ready, connect the Nexus 6 to the PC with a USB cable.
Step 3: Move files to internal storage
Now, transfer the downloaded files from the PC to the internal storage of the smartphone.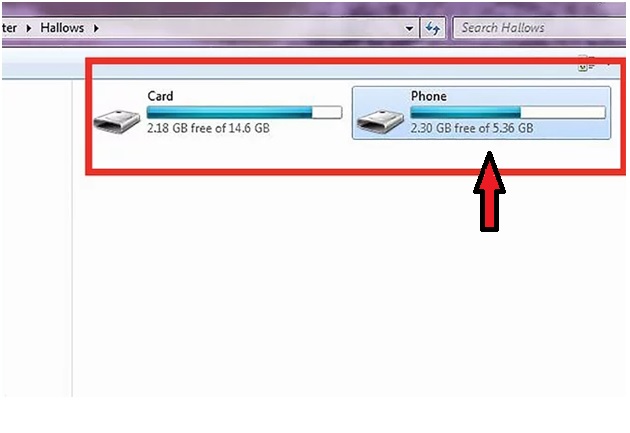 Step 4: Boot the phone into recovery
Turn off the mobile and turn it on again by pressing Volume Up +Power button simultaneously.
Step 5: Wipe existing data
Now that you are into recovery, tap on "Wipe" to wipe away all the existing data.
Step 6: Install the custom ROM
Once the data is wiped, tap on " Install Zip" and then select the .zip files for the ROM that you had already downloaded and moved to the internal storage.
Step 7: Install Gapps
Now repeat the same for Gapps .zip file to install Gapps.
Step 8: Confirm and Finish flashing
Confirm the process and Tap "Reboot" to finish flashing the custom ROM and Gapps.
By following the simple steps given above, the rooting process of Nexus 6 can be completed.
So, here it is. This is how you can root your Nexus 6. All the steps described above are relatively easy and can be performed by even a beginner without any trouble. At the same time, it is important to not skip any step. Hence, make sure that you perform each and every step correctly with care.