Top 7 Android Screen Recorders NO ROOT
Android is mostly used to play games and calls today to enjoy spare time by users. There are so many types of devices available with android operating system such as mobiles, tablets, android TV etc. Tablets and TV is ok button while android mobile phones to play games users usually face the issue of small screen. Because its hard to play games on mobile on small screens. To solve out this issue of small screen there are some software available in the market which allows users to share mobile screen to computer directly while playing games. Game lovers can easily share screen of their mobile by using these software's. We are going to share some software today with our users which can help you to share android mobile screen with computer while playing games.
Part 1: MirrorGo Android Recorder
Before discussing about any other mobile screen recorder software we are going to tell you about the best no root screen recorder software which is MirrorGo android recorder. Mirrorgo free screen recorder no root software allows users to share their mobile screen with computer very easily in just one click without using any wire. This software has so many other features which are discussed below.
Key features:
• MirroGo android recorder no root software can easily share screen of your mobile with computer wirelessly.
• MirrorGo android recorder allows you to share mobile screen on big screen without uploading them.
• MirrorGo Android Recorder software helps you to read messages of your social sharing apps of your phone and reply quickly directly from computer.
• Users can record playing games videos as well using MirrorGo Android recorder software.
• Play games on computer with mouse and keyboards.
Download URL: https://drfone.wondershare.com/android-mirror.html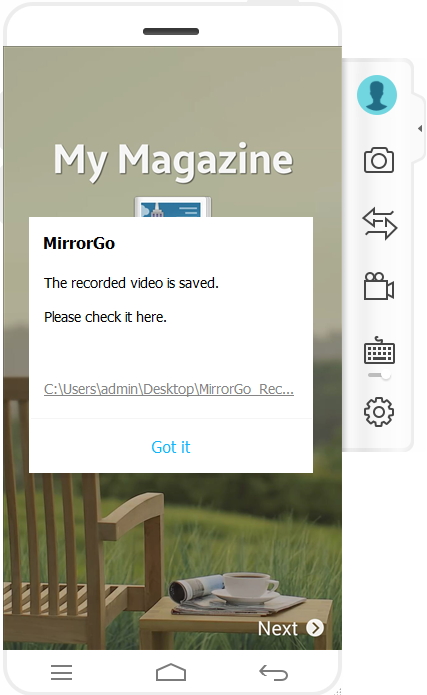 Ratings:

User Review:
My mom is an old person and her eyes not works perfectly but she loves playing games and face problem in playing games on small screen. But now with Wondershare MirrorGo screen recorder no root software she can easily play her favorite games.

Part 2. Recordable (FREE screen recorder NO ROOT)
Recordable is an android application to record high quality screen on android mobile. There are two versions available for this app on the play store free and paid. Free version is completely free and paid version costs somewhere 1$. Free version allows users to record screen easily but there are some limitations while using free version it will display logo while recording screen and frame rate if limited to 8fps only. All other things are fine and it helps you to capture clash of Clans attacks and record screen for promotional videos as well. After recording your videos you can directly videos to Facebook or twitter directly from the app interface.
Download Link: https://play.google.com/store/apps/details?id=uk.org.invisibility.recordablefree&hl=en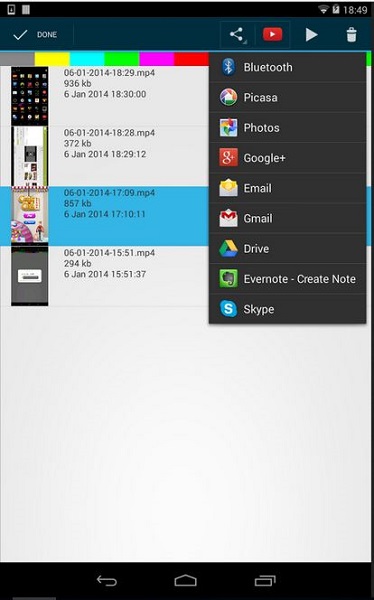 Google Play Rating

User Review:
Jodie Pattison is not happy with the performance of the app because whenever they tried to record screen using this app everytime their screen was freezing even they can't restart their phone.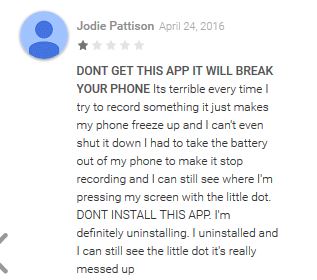 Part 3. Shou
Shou is an android app for android users which allows you to broadcast the screen of android devices to other users. This app works only for rooted devices if your device is not rooted then you can't use this app to broadcast your mobile screen to other users. But you can watch that what other users are recording on their android devices by using shou. There is one positive thing in this app is that while using it you will not face not issue related to ads because it's completely ad free application and don't leave any watermark in your recordings like the other apps. There is streaming tab which allows you to browse the other recordings if you like to watch. This apps allows you to chat with other players as well.
Download link: https://play.google.com/store/apps/category/FAMILY?hl=en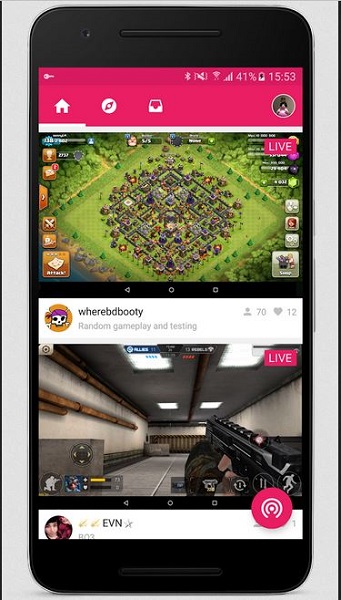 Google Play Rating

User Review:
This app is ok but not perfect. The biggest issue while using this app is that this app will automatically delete recordings automatically after 24 hours.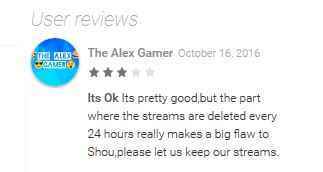 Part 4. SCR Screen Recorder Free
SCR Screen recorder free app is another screen recording app and allows users to record their android mobile screen for free and share it with their friends. This app is completely free and record your android mobile screen very easily. There are so many features available with this application which allows you to record game videos, videos calls, live shows or record mobile screen to make tutorials as well. This app allows you to record mostly all popular games and share your tricks with your friends. While recording videos with it you can enable front camera as well and it allows you to pause or resume recordings and record external sound also. The great part of this app is that this is a screen recorder no root app because if work without rooting your device but you need minimum android 5.0+ version of android running on your android mobile.
Download link: https://play.google.com/store/apps/details?id=com.kiket.scr.screenrecorder&hl=en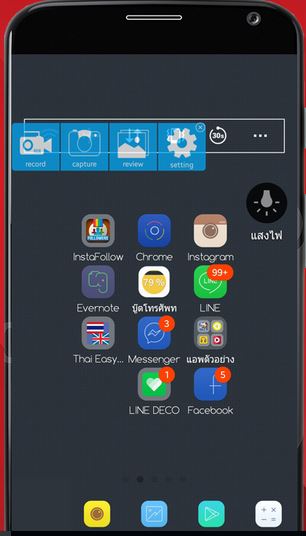 Google Play Rating:

User Review:
As per this review from this app user it is good to use because it automatically open app whenever you need in just one click.

Part 5. Screen Video Recorder App
Screen video recorder app as the name says it helps you to record videos from your screen easily. This app is able to record unlimited videos without any restrictions. You can record any game using this app and check your playing performance later anytime. This app allows you to record screen up to 1 hour for free. This app is a free screen recorder no root required to use this app. Users can easily customize size of videos and bit rate as well by using free screen video recorder app. Once your videos are recorded you can easily rename the name of file as well. This app can record screen without any watermarks on the recorded videos. There is a drawback of this app is that this app is not compatible with all android version. You need minimum android lollipop or later versions.
Download link: https://play.google.com/store/apps/details?id=com.PICCHAT.RecScreenRecorder&hl=en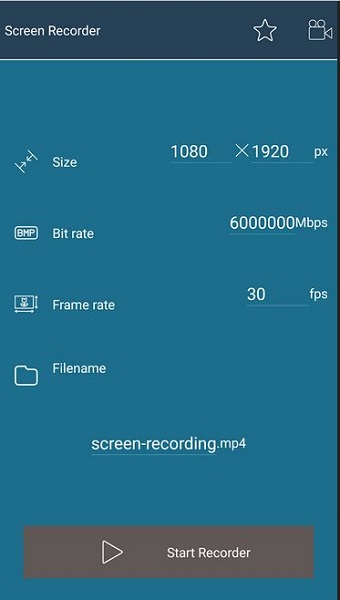 Google Play Rating
User Review:
This users is completely frustrated with this app because of the description of the app. They have written every feature about the app but not written that this app will only work on the android lollipop and above version.
Part 6. Rec. (Screen Recorder)
Rec screen recorder app is a perfect no root screen recorder app which enables you to record screen of android devices very easily but there is some limitation. If you are using android 4.4 version then your device must be rooted and for android 5.0+ there is no root required to record screen. So many features are available in this app like it can record videos up to 1 hour for free or recording audio with mic or it will automatically show the touches of screen while recording. You just need to shake your mobile once and your recording will stop automatically.
Download link: https://play.google.com/store/apps/details?id=com.spectrl.rec&hl=en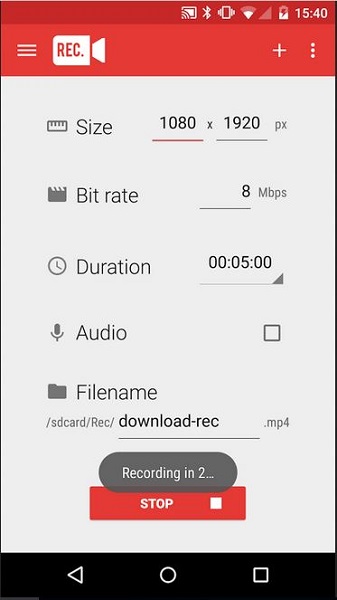 Google Play Rating

User Review:
This app was recommended to me by a friend. It's really good and easy to use and allow me to share my recorded videos on YouTube but when my recording is finished it doesn't show me any notification.
Part 7. ilos screen recorder - 5.0+
iLos Screen recorder is an android screen recorder app allows you to record mobile screen on android 5.0 version or later. This app is available in two versions free and paid. Free version allows record android mobile screen and share them on YouTube, Facebook, drive or dropbox without any ads, watermarks of time limit on recordings. Paid users can access all features of the app by paying app charges and get screen recorder for mac, windows and Linux operating systems as well. iLos paid version allows you to organize your recorded screen in playlist and add users or users groups as well and all the features of free version is available there in the paid version also.
Download link: https://play.google.com/store/apps/details?id=com.icos.ilos.uploader&hl=en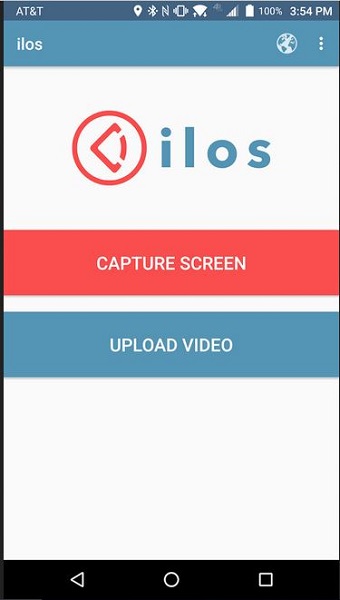 Google Play Rating:
User review:
There is no limitation on the time of recording but you can only record in 15 fps for more you need to get paid version. It is better to go for other screen recorder no root software available over internet like MirrorGo screen recorder.