Two Solutions to Root Samsung SM-G900F Step by Step
It has been quite a while since Samsung released the SM-G900F model. Today, it is considered as one of the most popular Android smartphones produced by Samsung and is used by thousands of people all over the world. The phone has an impressive set of specifications which makes it quite a keeper. Though, just like most of the Android smartphones, it can also be rooted in order to access all those added benefits that come with the rooting process. In this post, we will teach you how to root Samsung SM G900F using two different tools. Also, we will make you familiar with all the prerequisites that one should meet before commencing the SM G900F root process.
Part 1: Things to consider before Rooting Samsung SM-G900F
Before you commence and perform root SM G900F, it is important to know the consequences of it. While rooting will give you an unparalleled access to your smartphone with a provision to install custom ROM or blocking ads, there are certain things that one should remember before commencing the SM G900F root process.
1. Except for a few smartphone manufacturers, most of the companies have a strict policy regarding rooting. It might void your phone's warranty in the long haul.
2. If the process of rooting stops in between or is unsuccessful, you might end up losing your data as well. Therefore, it is important to take a backup of your data before the rooting process.
3. It might take a while to root your device and it would be restarted in the process. To make sure that your phone won't stop in between, make sure that it is at least 60% charged.
4. To make sure that you sail through the rooting process without causing any harm to your phone, it is also recommended to download the essential drivers related to your device beforehand.
5. Most importantly, you are supposed to turn on the USB Debugging feature on your phone. Since we would root SM G900F after connecting it to a computer, the feature of USB Debugging should be turned on. To do so, start by visiting the "About Phone" section under Settings. Here, you are supposed to tap the Build Number at least seven consecutive times to unlock the "Developer Options". Afterward, you can just turn on the feature of USB Debugging under the section of Developer Options.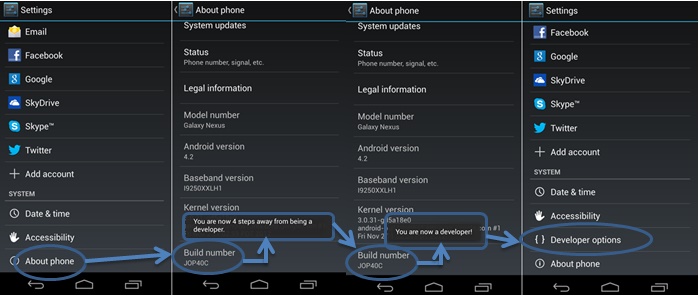 Part 2: How to Root Samsung SM G900F with dr.fone - Android Root
Great! Now when you know about all the essential things to consider in order to root SM G900F, we can start by discussing the first method. One of the easiest ways to root your Samsung device is by using Android Root. It comes with the dr.fone toolkit and provides a secure and reliable way to root your device. Compatible with thousands of Android devices out there (including Samsung SM G900F), it will let you root your device without facing any setback. Learn how to root Samsung SM G900F by following these simple steps.
Root Your Android Phone with One Click.
Simple process, hassle free.
Supports over 7000 devices.
Highest success rate in the industry.
100% safe and secure.
3981454 people have downloaded it
1. Firstly, download Android Root from its official website right here. Install it on your system and launch the interface. Now, from the opening screen, select the option of "Root".
2. Subsequently, the interface would ask you to connect your phone to the system using a USB cable. As soon as you will connect it, you would get a pop-up message on your phone regarding USB Debugging permission. Simply agree to it in order to proceed.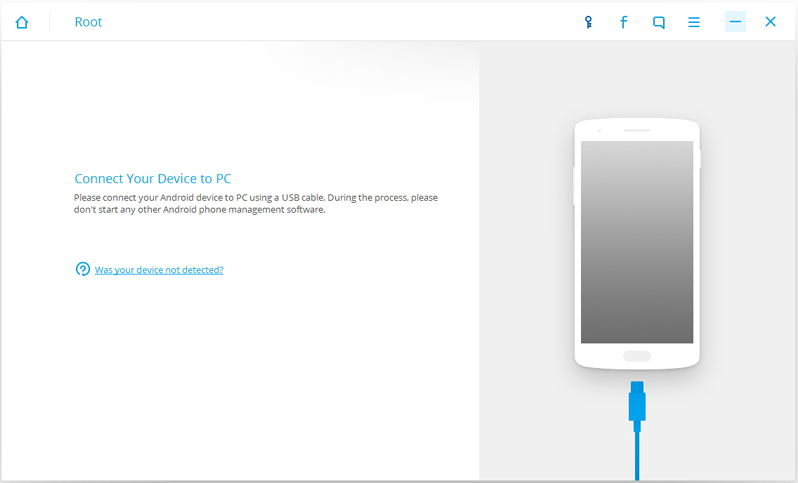 3. The application will detect your device automatically and will prepare it for the rooting process. It will let you know the progress as well through its interface.
4. The screen will change as soon as the software would make your phone ready for the process. Simply click on the "Root now" button to commence the SM G900F root process.
5. Sit back and wait for a while as the application will perform the needed task to root your device. Make sure that you don't disconnect your phone during this process. You might get a pop-up message on your screen during this process. Simply agree to it in order to proceed. After a while, you will get the following screen, as soon as the process would be completed successfully.
Part 3: How to Root Samsung SM G900F with CF Auto Root
After following the above-stated steps, you would be able to root SM G900F without any trouble. Though, if you are looking for an alternative, then you can give CF Auto Root a try. Learn how to root Samsung SM G900F using CF Auto Root by following these steps.
1. Start by visiting the official CF Auto Root website right here and download the respective package for your mobile. If you are not sure about the exact Model Number or Android Version of your phone, then you can simply visit Settings > About Phone to know all the crucial details regarding your device.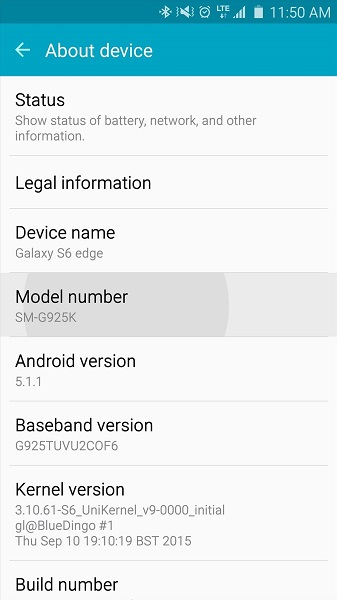 2. After finding the right package for your device, simply click on the "Download" button.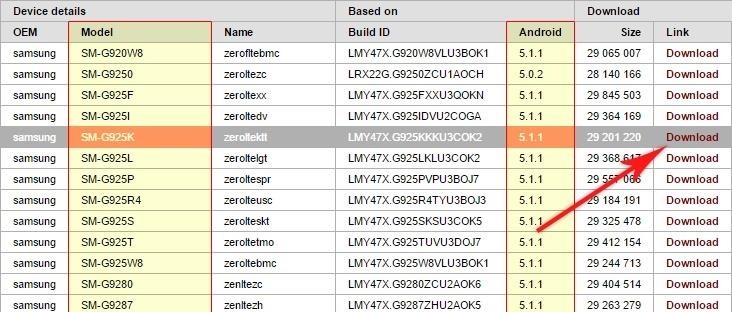 3. When the downloading would be finished, visit the designated folder and extract the file to your desired location.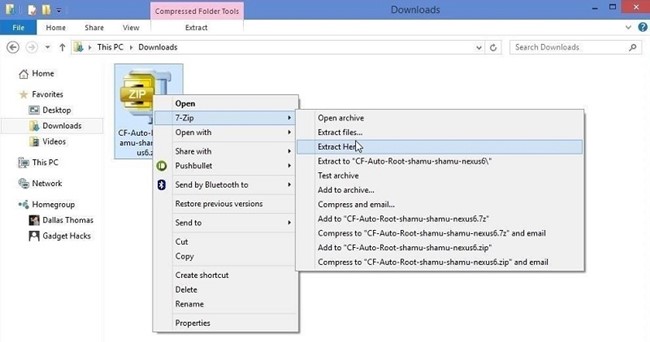 4. Great! You are almost there. Take your Samsung device and put it in its Download mode by pressing the Home, Power, and Volume Down button at the same time.
5. Connect your device to your system with a USB cable. Now, visit the location where you have extracted the file and run the Odin exe file as an administrator.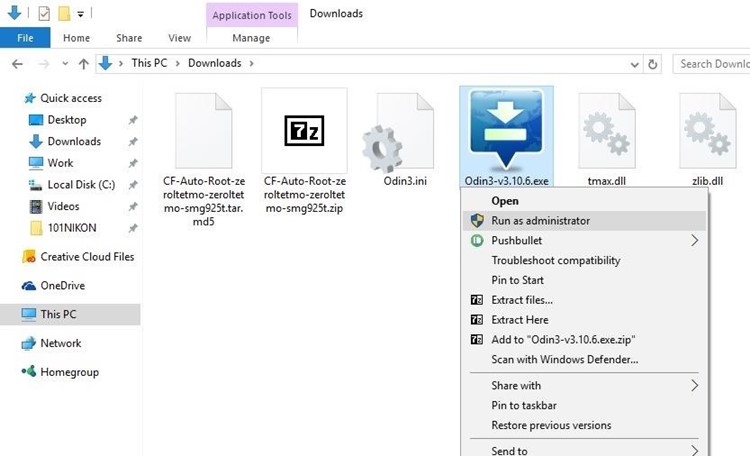 6. This will open the interface of Odin. Wait for a while until the ID:COM box would turn blue. Afterward, click on the "AP" button to proceed.
7. This will open another pop-up window. Go to the location where you have extracted the file and select the CF Auto Root – x – .tar.md5 file. After selecting it, just click on the "Open" button.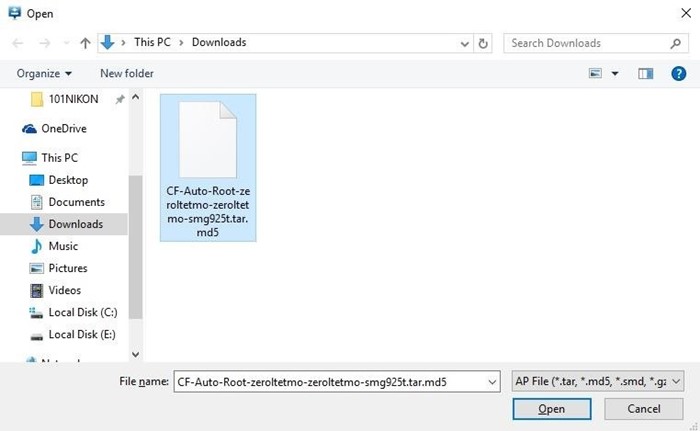 8. This would make the application ready for the rooting process. You would get a "Leave CS" message on the screen. Just click on the "Start" button to begin the rooting process.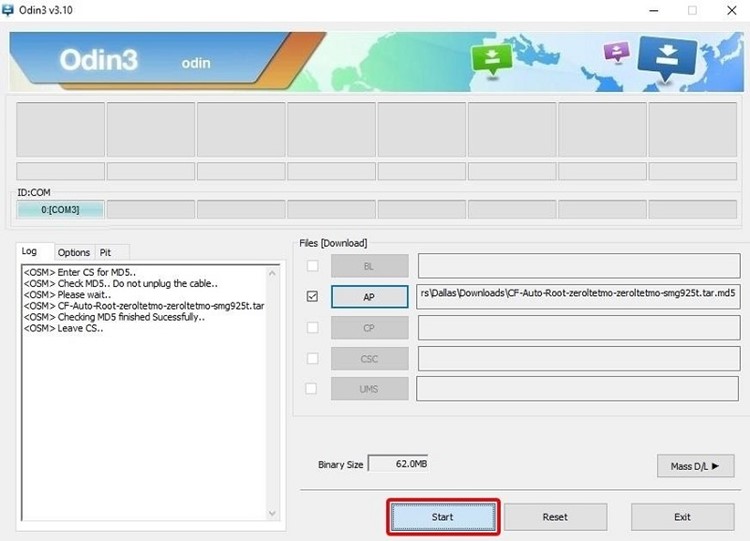 That's it! All you got to do is wait for a while as the interface will let you know whenever the rooting process is finished.
After following these instructions, you would be able to perform SM G900F root without any trouble. Choose the preferred method and root your Samsung device in no time. If you still face any trouble while rooting your device, then let us know in the comments below.
They're downloading
Recover deleted data from Android devices, SD cards and broken Android devices.
Root your Android devices by yourself at home to customize your device and enjoy more.