Samsung S10 vs iPhone XS: In-Depth and Full Comparison
There's no denying the fact that the smartphone market is dominated by the top manufacturers and developers Samsung and Apple. Both companies have innovated and defined the modern smartphone era with their crisp and feature-rich user experiences and cutting-edge technology.
Ask anyone in any part of the world, and the vast majority will have either one or the other. However, now that we're fully into 2019, and with the launch of the brand-new Samsung Galaxy S10 on the horizon, it's time to find out which one is best for you.
Of course, both devices are amazing at what they do, but when you're spending thousands of dollars on a device that will see you through for the next couple of years while staying up to date, it's important to make sure you're making the right choice for you.
Today, we're going to share with you the complete comparison of both the new Samsung Galaxy S10 and the leading powerhouse that is the iPhone XS. This will give you everything you need to answer the question; is Samsung S10 better than iPhone XS?
Let's jump straight into the battle of Samsung S10 vs iPhone XS.
iPhone XS vs Samsung S10: Apple and Samsung Flagship Phones
First, let's introduce these era-defining devices that have helped to reshape the way we look at smartphones, especially in terms of what they're capable of and what they can achieve.
Samsung Galaxy S10, released on February 20th, 2019, comes with lots of amazing features.
On the other hand, the iPhone XS was released back on 21st September 2018, so has had several months to kickstart the number of sales, as well as pulling in plenty of incredible reviews worldwide, averaging around the 92% mark when it came to critic reviews from tech review giants such as Tech Radar.
Of course, 2019 is all about getting rid of as much edge around the screen as possible to maximize the user experience functionality and provide a crisp visual display, unlike anything we've seen both. While the iPhone XS has excelled in this area, it will be interesting to see how Samsung are able to match this.
In the meantime, there's still plenty to talk about when it comes to the confirmed features and what we can expect from Samsung's next best-seller.
3 Tech Features That Make the S10 Outrank the iPhone XS
While the iPhone XS is overflowing with features and functions to keep anybody from tech geek to average user satisfied, there are many rumors and confirmed reports that Samsung is going to change the game.
In fact, there are three core tech features the Samsung Galaxy S10 has to offer that we can't wait to try out for ourselves to compare Samsung S10 and iPhone XS.
#1 - Ultrasonic Fingerprint Recognition
If you've used an iPhone or Samsung Galaxy device in the past, you may have noticed you can hold the home/menu button with your thumb or finger to use the built-in fingerprint scanner. This can be used to lock and unlock your device, as well as authorizing website logins and payments without typing in your details.
Unfortunately, the iPhone XS doesn't come with a fingerprint scanner but instead uses FaceID. While this is a cool piece of tech, FaceID doesn't work while wearing accessories and has been proven over and over again not to work all the time reliably; even during Apple's own keynote on the product.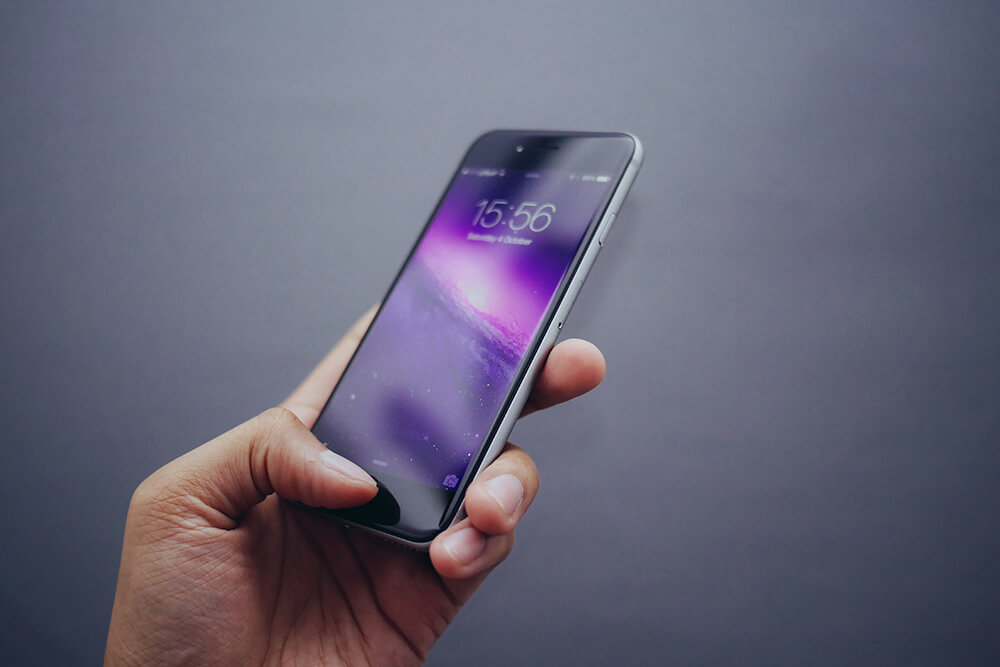 This is where the Samsung Galaxy S10 trumps Apple. Thanks to Ultrasonic Fingerprint Recognition technology, this means you can use the entire screen of your device to unlock and authorize transactions and actions through your device. There's no need to line anything up or keep trying.
Simply place your finger or thumb onto the screen, and your entire device will be accessible in an instant.
#2 - Time of Flight Sensing
Time of Flight Sensing, more commonly referred to as ToF, is a new technology implemented by Samsung that tech enthusiasts are extremely excited about.
And for a good reason.
Using laser and infrared light, the Samsung Galaxy S10 is capable of mapping and scanning the world around it in a way that it can ultimately produce 3D models on the device in real-time. It goes without saying that the possibilities this could bring to the world, especially in terms of design and GPS mapping, is game-changing.
According to leading tech reports, the ToF technology is ten times more accurate and precise than Apple's counterpart; the 'Structured Light' technology, and it's stated that Apple is looking to use the same technology in future models, meaning Samsung is already one step ahead of the game.
This means facial recognition on the S10 will be out of this world, and the ability to run augmented reality apps on the device will be the best we've seen so far!
#3 - Camera Sensors
Just like the Samsung A9, the Samsung Galaxy S10 will come with an incredible 4 cameras built into the back of the device. The project, nicknamed 'Beyond X,' is rumored to be able to provide users with up to 40MP of outstanding image quality and resolution.
Couple this with Samsung's already renowned state-of-the-art camera software and functions that come built into the device, we already know the results and functionality of this technology are going to be out of this world.
In-Depth Comparison Details of Samsung S10 & iPhone XS
While it's easy to see that the Samsung Galaxy S10 has some amazing key features going for it, and that's not even including the technology and features we won't know about until launch, there's no point in getting a device if it can cover the basics that you look for.
This is why it's so important we consider the finer details to see who will win the Samsung S10 vs iPhone XS conflict. With these, you'll be able to decide which device is best for you and will provide you with the best experience.
Let's continue our Samsung S10 and iPhone XS comparison.
Price & Affordability
For most people, the most important consideration to think about is the price you're paying for each device. That's if you're looking to buy the phone with a one-off payment, or over the course of several years on a pay-monthly contract.
The iPhone XS released back in 2018, is currently valued around the $999 mark for the standard XS device, whereas the XS Max is the slightly more expensive $1099. This can also vary depending on your network provider and the data package you opt for.
On the other hand, the Samsung S10 is to cost $1040 for the lowest 128GB model. What's more, the biggest sized model coming in at 1TB is valued at over $1800.
Again, this will depend on the model you go for, but it's easy to see the Samsung is far more expensive, making it the lesser in our Samsung S10 and iPhone XS comparison.
Winner: iPhone XS
Screen & Design
What has always set Apple iPhones apart from the rest is the incredible OLED display. In the XS models, this is renowned for being the Super Retina custom OLED display that boasts an amazing 2436x1125-pixel resolution with over 458 pixels per square inch of display. That's 6.5-inches of display.
Safe to say that's an amazing feat of technology.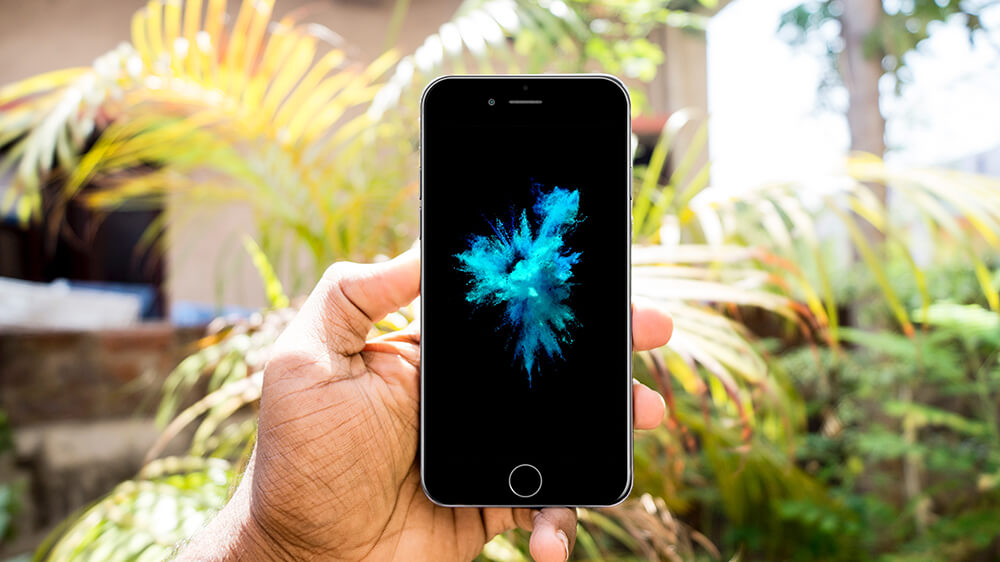 In this respect, is Samsung S10 better than iPhone XS?
The Samsung Galaxy S10 is allegedly sticking with their custom Super AMOLED display but boasts an impressive 522 pixels per inch, all sitting within a slighter smaller 6.4-inch display.
What's more, the resolution sits around the 1440x3040-pixels mark, making this a hard tossup between the two. Considering the pixels per inch, it seems as though Samsung may have finally beaten Apple in the case of providing users with the highest quality screen and display.
With all other aspects of design and style, the devices are fairly similar. Both phones are water and dust resistant to a certified factor of IP68 and will come with a screen to body ratio of around 90%.
Winner: Samsung Galaxy S10
Speed
Who wants to use a smartphone that's slow and lags when they're running basic applications?
That's right, nobody does.
This is why speed and performance are such an important consideration you need to think about. You don't want to load up a few of your favorite apps just to have everything slow down and start not to work.
With the Apple iPhone XS, this doesn't seem to be a problem. There are very few reports online that claim the device is slow, even when dozens of applications are open and running. This is all thanks to the exclusive and incredibly powerful A12 Bionic chip.
This is marketed as the most powerful chip ever to be put into a smartphone. The device has a level of artificial intelligence (AI) known as machine learning that helps to grow and learn how you use your device, ultimately providing you with the best custom experience possible.
In the XS specifically, this new chip is 15% faster than other models and uses up to 50% less battery power, meaning you run faster for longer, without the risk of running your battery into the ground.
Regarding the Samsung Galaxy S10, a leak suggested the GPU was to be a Mali-G76 MP18 Chip, quite a standard chip in terms of high-end smartphones. However, this is backed up by eight cores dedicated cores which are designed to be the latest from the ARM developers and manufacturers.
With high speeds and better efficiency ratings, things look good for the S10, although it still doesn't seem enough to beat the XS. Only time will tell once the specs are confirmed upon release.
Winner: iPhone XS
Durability
A good question; is the Samsung S10 more durable than iPhone XS?
There's no point spending thousands of dollars on a device that's going to break the moment you have an accident or step outside with it into the rain. Whether you're in the rain or simply dropping your device by accident, you're going to want a device that's built to last.
Regarding the iPhone, the XS is designed to be splash, dust, and water resistant to a rating of IP68 which means you can submerge the device to a maximum depth of 2 meters up to 30 minutes and the device should be protected.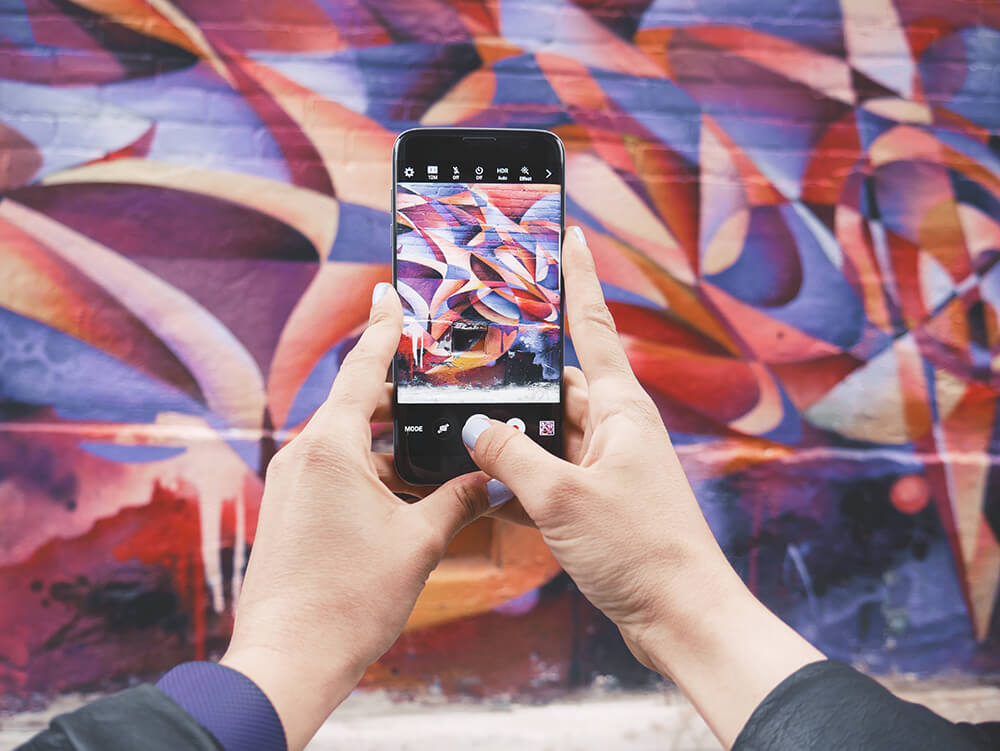 The Samsung S10 is rumored to be the same, which means you should be able to use your phone without the risk of it breaking easily. However, that doesn't mean you should allow yourself to drop your phone from a great height or throw it around.
Winner: Draw
Security
The last consideration you'll want to think about in our Samsung S10 and iPhone XS comparison is how secure your device is.
After all, once you remember your device holds all your passwords to all your accounts, your bank account information, your personal information, all your photos, videos, messages and so much more, it's easy to see security should be a concern.
With the iPhone XS, the screen is locked with the traditional PassCode lock which is then couple with FaceID technology. This has been proven to be very secure over and over again and won't even unlock if you're sleeping or have accessories on.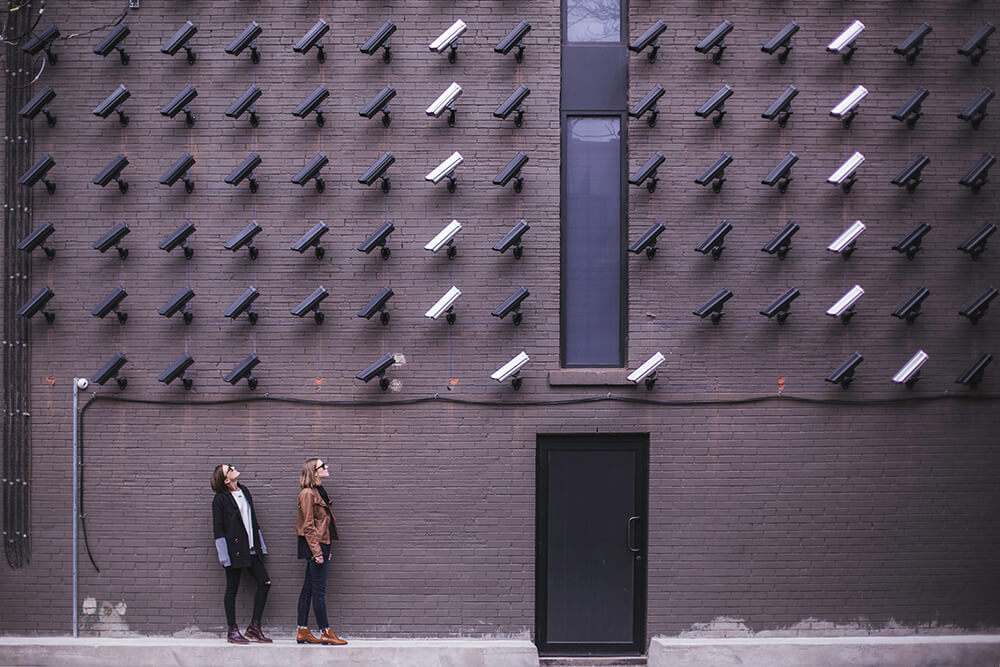 On the other hand, the Samsung S10 has the built-in Ultrasonic Fingerprint Technology that allows you to unlock the screen by placing your finger anywhere. This is also backed up with Samsung's traditional selection of passcode methods including a PIN, pattern or Swipe function.
All in all, we personally believe the iPhone to be more secure in terms of biometric security since FaceID is extremely hard to emulate. The device won't even open for a photograph, which just goes to show the winner of the Samsung S10 vs iPhone XS camera argument.
However, in terms of other security, the PIN and Pattern techniques are extremely safe.
Winner: Draw
One-Click Solution to Switch to Samsung S10 or iPhone XS
As you can see, there are pros and cons to both the Samsung Galaxy S10 and the iPhone XS, and the choice is really up to you as to which one you prefer. Nevertheless, there's one problem all new phone owners will go through, regardless of which device you choose.
When you get a new device, it's difficult to think of a way to transfer all your data from your old phone onto your new one. From all your contacts, bookmarks, app, notes, messages, and your media files, it's a painstaking process to transfer everything over one by one.
What's more, there's a very genuine risk you lost or accidentally delete something during this process, meaning you may never have access to that content again. Fortunately, there's a quick and simple solution that takes away the pain;
dr.fone - Phone Transfer is a powerful and complete data transfer solution designed to help you transfer your content from any device you currently have to any device you'll be using in the future. This works from iPhone to Android and the other way around.
Switch to Samsung Galaxy S10 or iPhone XS in few minutes
All phone makes, models and operating systems are supported, so there's no worry about cross-compatibility issues.
Secure and reliable connection that ensures this won't be a problem. Your data will always remain safely yours.
Transferring all your data is as a simple as clicking a couple of buttons on a screen.
Fastest data transfer solution on the market.
Supports all kinds of data to move. This includes photos, contacts, messages, calendar entries, voice memos, music, apps and more!
3,109,301 people have downloaded it
Step-by-Step Guide on How to switch to Samsung S10 or iPhone XS
If this sounds like the solution you're looking for, and you're ready to get started, here's a complete step-by-step guide on how to use dr.fone - Phone Transfer right now! It's as simple as three easy steps!
Step #1 - Setting Up dr.fone - Phone Transfer
Click the above Start Download button to download the software for either your Mac or Windows computer. Install the downloaded file like you would with any other software by following the on-screen instructions.
When you're installed, open the software and click 'Switch' from the main menu.
Step #2 - Loading Up Your Devices
When prompted on the next screen, connect both your current and new device to your computer. You should always do this using the official USB cables. Both devices should register in the window.
In the middle of the screen, you should see all the file types that are available. Go through and check/uncheck these boxes, depending on what you want to transfer.
Step #3 - Making the Switch
When you're ready, click the Start Transfer button to start migrating your data to your new device! This is all you need to do to ensure your new phone is ready to run with all your original files.
Make sure neither device is disconnected during this process, and that your computer is connected to a power supply at all times. Otherwise, you risk losing your data or corrupting your devices.
When the process is complete, you'll be notified, and you can disconnect your device as you please and start using it right away!
Samsung S10
S10 reviews

Switch to S10 from old phone

Transfer/Backup S10 to computer

S10 system issues
>
How-to
>
Tips for Different Android Models
> Samsung S10 vs iPhone XS: In-Depth and Full Comparison