6 Best Safari VPN Services for Secure Browsing
When completing E-commerce transactions, browsing social media, and streaming video through Safari, we are putting out our personal information at risk. Hackers, scammers exploit information and use it against you. VPN's protect you from government agencies and ISP's, by preventing these parties from tracking your browsing. Therefore, you should invest in a Safari VPN because it is the best option for protecting your information. There are several VPN's suitable for Safari browser, let's take a look at the seven best Safari VPN services.
1 – NordVPN
The best was saved for last, NordVPN is the highest rated VPN for Safari according to VPNMentor. NordVPN has all the features you need to navigate the online world without any compromises to your information. The network is fast, secure, and is reasonably priced. NordVPN has over 2000+ servers based in 56 countries, accessible to everyone. The network is easy to install, it is activated with just a few clicks.
• Military grade encryption.
• Double encrypt your traffic.
• Protection from intrusive advertisements.
• DNS leak protection.
Pros:
• Cutting-edge technology delivers AES 256 bit-keys.
• Double VPN gives an extra layer of privacy.
• Dedicated IP address for faster browsing.
Cons:
• Changing security protocols manually is tough.
Ratings: 4.9/5
2 – Express VPN
Express VPN is one of the top-rated VPNs for secure browsing. There is an extension for all browsers, including a Safari VPN extension. The network offers all the features you need for protecting your browser. ExpressVPNs are highly rated because they are optimized for high-speed browsing and offer 24x7 customer support. ExpressVPN is incredibly popular and is recommended by well-known publications like Forbes, PCWorld, and TechCrunch.
• Choose from 148 VPN server locations in 94 countries.
• DNS leak protection
• Killswitch
• Unlimited bandwidth
• Anonymous service
Pros:
• Unlimited bandwidth
• 30 Day money back guarantee
• DNS leaks prevention to block third parties.
Cons:
• Some users have reported connection error.
Ratings: 4.1/5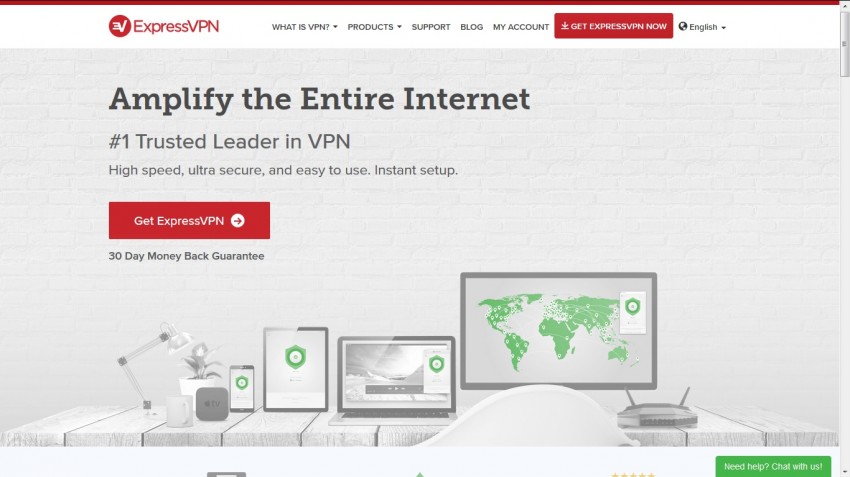 3 – FinchVPN
FinchVPN is a VPN extension Safari dedicated to optimizing your browsing experience. With FinchVPN, your identity is guaranteed to be protected when using public Wi-Fi hotspots, while still allowing you to bypass any censorship.
• Bypass website restrictions while protecting your online connection.
• The virtual network will even protect your online data from ISP's.
• Maximum uptime guaranteed.
• Live support
• Traffic usage counter to deliver a seamless network.
Pros:
• Unblocks regional restrictions, visit any website you want.
• Password, emails and browsing history are scrambled.
• Improves connection speed when surfing
Cons:
• Those who choose the free account have limited bandwidth
Ratings: 4/5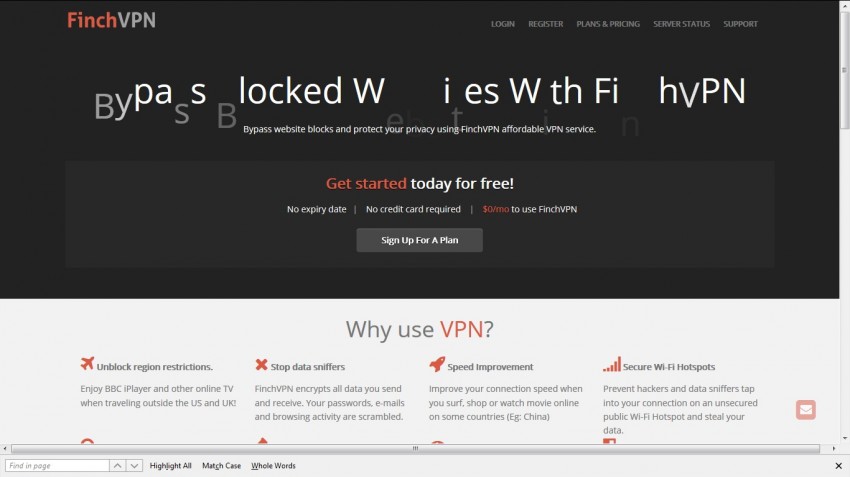 4- ibVPN
ibVPN is a VPN for Safari. The network is designed for accessibility and ease of use. ibVPN is designed to work on different devices ranging from operating systems to video game consoles. ibVPN is a popular, well-received VPN network, with over 500,000 satisfied customers around the world. The network has more than a hundred servers spread across different countries.
• Over 100 servers in 63 locations based in 47 countries accessible to users.
• 15-day money back guarantee.
• Prevent hackers from accessing information.
• Access any website with no geographical restrictions.
Pros:
• Advanced 256-bit encryption
• Simple to install and use
• Reliable, high-speed internet connection
Cons:
• VPN is blocked by certain search engines.
Ratings: 4.1/5
5 – IPVanish VPN
One of the highest rated Safari VPN extension on this list, IPVanish earns its positive reputation due to its secure connection and unrestricted browsing. IPNVanish works well to not only block hackers but also governments and ISP's from collecting data without your consent. The network is well known as one of the fastest VPN networks. IPNVanish is highly recommended from several publications like PCMag.com, New York Post, PC Advisor, Lifehacker, and Techrader.
• Military-grade encryption
• Zero traffic logs
• Round the clock customer support
• Unlimited P2P traffic.
• Unlimited Bandwidth
Pros:
Unlimited bandwidth and P2P traffic
Connect 5 devices simultaneously.
Access VPN servers in 60+ countries
Cons:
• Users have complained about lagging when streaming.
Ratings: 4.6/5

6 – PureVPN
PureVPN is an excellent Safari VPN offering advanced features covering security, data encryption, high speed browsing and intrusion detection. The VPN is praised by PCMag for its high speed browsing, the VPN is dubbed as the fastest private virtual network . If you are interested in using the PureVPN there are several pricing plans to choose from, no features are hidden behind a price wall.
• Integrates anti-virus and anti-malware protection.
• Built-in ad blocking feature.
• URL filtering to prevent malicious pages.
• Works with 20 different devices like consoles and smart phones.
• Unlimited data transfer
Pros:
• Prevents ISP data inspection.
• Subverts geographical restrictions.
• Ultra-fast streaming and browsing.
• Access VPN from 5 different devices.
Cons:
• Users have said getting online is 'tedious'.
• Ad-blocking feature is only available for Chrome.
Ratings: 3.9/5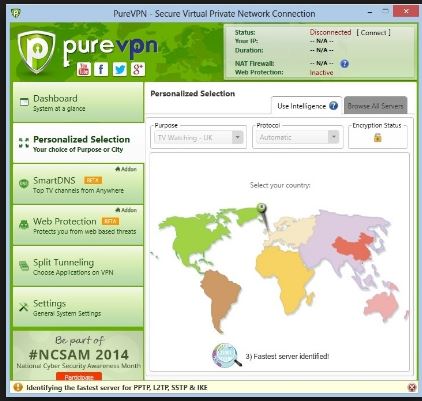 Safari is a popular browser for iOS devices, but your information is exposed to hackers and other third parties. To protect your information and retain privacy, you must install a safari VPN. VPN for Safari goes a long way in protecting your IP address, and personal information. Many of the VPN's are carefully designed to deliver a seamless browsing experience, without compromising protection. Some Safari VPN's are recommended by the most popular publications in the world. There are several VPN's for Safari, we discussed the seven best Safari VPN extension for you to choose from. Review them and select the best one for you.
VPN
VPN Reviews

VPN Toplists

VPN For Countries

VPN How-tos