SurfEasy Secure Android VPN Reviewed: All Things You'd Like to Know
Are you among those people who prefer being stuck with their devices for anything and everything? Do you also like to watch your favorite movies and shows such as on online streaming services like Netflix, Hulu, Amazon Prime, something like that from anywhere you are? Do you also wish to stream the web without any fear of getting tracked or caught? Do you think it is important to stay safe and stay hidden from online imposters and fraudsters?
If your answer is in "Yes" to one or all of the aforesaid questions, then you definitely need a VPN connection as Surfeasy VPN for Android.
Part 1: SurfEasy Secure Android VPN – A Review:
Surfeasy secure Android VPN - People today are way too dependent on the internet for even the smallest of work. Surfeasy VPN is a great tool for general browsing, studying online courses or just the everyday banking transactions. Internet today, stands as the best and easiest option for everything. Being so much dependent on the internet, it is important that you make sure that the connection you are working on is highly secure and your device is not compromised at any cost.
That is where the concept and use of a Surfeasy VPN comes. Whether you are using an Android phone or a tablet, you cannot take any risk. So, go for Surfeasy VPN service that is secure, fast, has a very good network as it encrypts all the incoming and outgoing internet traffic of your device and protects your online privacy and security in the best possible way.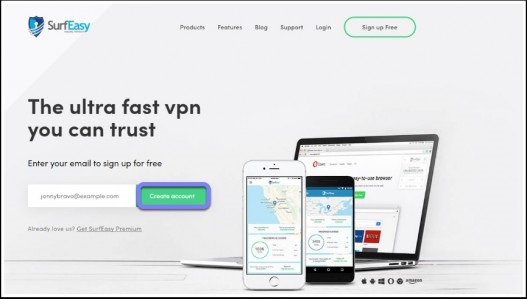 Salient Features of SurfEasy:
- SurfEasy is Extremely Economic. It costs just around USD 4 per month, which is very low when compared to the others of the kind.
- You get a great deal of privacy and security due to the strong encryption standards followed by SurfEasy VPN.
- There is no compromise on speed and it is.Surfeasy secure Android VPN.
- It has servers in more than 16 countries. This number may not be a lot when compared to the others, but this is an impressive number. Thus unblocking websites and their content are extremely easy globally.
- The option of the free trial is also provided, where you can connect up to 5 devices and you also get 500 MB of free data.
- Strong privacy policy followed by SurfEasyVPN for Android ensures to keep negligible connection logs.
- 24*7 free customer care available for excellent assistance.
- It offers a 7-day money back guarantee.
Cost: USD 4.99. More options are available while taking other packages.
URL:https://www.surfeasy.com/
PROS:
- Compatible with MAC, Windows, and Android
- Excellent Speed
- Great Customer Support
- High Encryption Standards
- Option of USB with a private browser
Con: Some Connection logs are there. But since they are aggregated, it is not really a big problem.
Part 2: Free Alternatives to SurfEasy Secure Android VPN
In this section, we shall discuss about the 3 best alternatives to SurfEasy Secure Android VPN.
1. PrivateVPN
PrivateVPN is one of the best alternatives to SurfEasy VPN for Android. This one is compatible with Mac, Windows, iOS, Android, Linux and also Routers. It is a zero-logs VPN; based out of Sweden, it has more than 80 servers in more than 55 countries across the globe.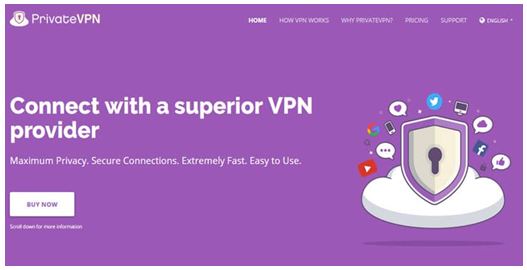 Do you wish to know more about this – here we go:
- With the help of IPv6 Leak Protection, your identity remains safe even after the connection is suddenly terminated from your VPN.
- It follows the highest level of encryption - 2048-bit Encryption with AES-256.
- You get unlimited bandwidth and speed.
- You can get up to 6 simultaneous connections, all devices with unique IP addresses.
- With the "kill-switch" feature, your internet is automatically suspended once you are disconnected from the VPN.
- You get free remote installation guidance and help.
- P2P traffic usage is permitted in some of the countries.
- 30 days money back guarantee is available.
Cost: USD 10.95 per month.More options are available while taking other packages.
URL: https://privatevpn.com/
2. VPNArea
This one is believed to be one of the simplest Surfeasy secure Android VPN available in the market. It is said that even a common person without much technical know-how can handle this one! We have listed out the best features of the same which make it quite a cool VPN. Here we go: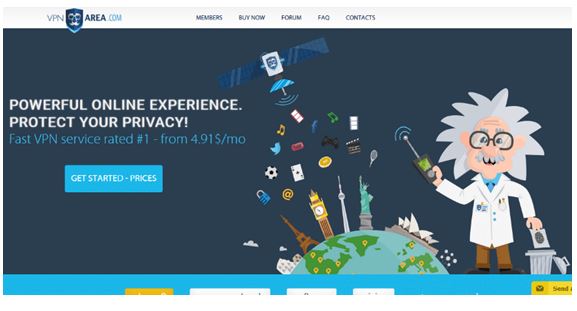 - It has a network of close to 70 countries – one of the largest networks in the market.
- You can connect up to 6 devices at once, which is impressive.
- There is no scope of leaking the IP address due to the absence of No IPv6 & WebRTC &also DNS leaks are possible.
- It blocks Advertisements and stops your ISP from recalling which websites you have visited – thus your privacy is completely maintainedSurfeasy VPN for Android.
- Dedicated software is there which monitors the traffic on a server before you connect to it. So it practically checks whether the server you are planning to log in is busy or free.
- Kill-switch mechanism is available here also, but you just need to activate it.
- Works pretty well with Android, iOS, Mac and iOS devices.
Cost: USD 4.92 per month.More options are available while taking other packages.
URL: https://vpnarea.com/front/home/
3. Trust.Zone
Yet another very simple and low in cost VPN service is here. Following are the unique features of Trust.Zone which makes it a good alternative to SurfEasy:
An impressive network in 31 countries (and counting), with more than 128 servers. So your speed is taken care of.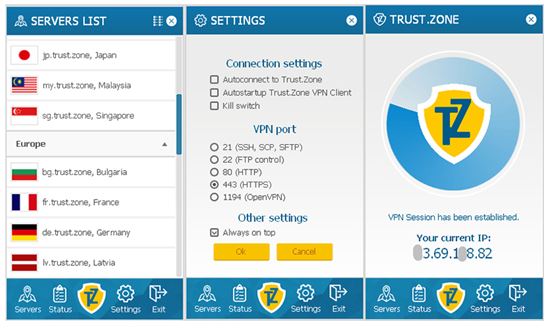 - Your account is extremely safe with OpenVPN & L2TP encryption.
- It provides unlimited bandwidth or we can say it gives you an unlimited speed.
- It also follows the no-log policy. So privacy is completely taken care of.
- It prevents your ISP from tracking your every move.
- It does not restrict the P2P traffic.
- It is compatible with Windows, iOS, Android and more.
- It gives you an option of the free trial also.
Cost: USD 6.99 per month. More options are available while taking other packages.
URL: https://trust.zone/
We have a final verdict for you –Surfeasy secure Android VPN is safe enough to use and configure in public network. We have also spotted out some well-versed VPN above for you currently. Have a safe browsing!
VPN
VPN Reviews

VPN Toplists

VPN For Countries

VPN How-tos
>
How-to
>
Anonymous Web Access
> SurfEasy Secure Android VPN Reviewed: All Things You'd Like to Know