How to Switch OneDrive Account?
In today's world OneDrive is like a blessing for all as through this you can save heavy files of any format and can easily switch OneDrive account to access different files at any time. Some people make different accounts; for instance, Personal and Business ones to store their family pictures and important business files, respectively. This can help you to manage your data easily. Before moving forward do you even know how to create multiple accounts on OneDrive? Below is a short guide making it all easy for you.
Part 1. Can I login to Multiple OneDrive Accounts?
To Switch OneDrive account you must have multiple OneDrive accounts. OneDrive multiple accounts can give you ease to save different files accordingly and share it with others after the synchronization of files. Windows 10, 8.1, and RT 8.1 have built-in OneDrive but for Windows 7 or older, you will have to install it.
To access the OneDrive app and manage multiple accounts in your PC follow the following steps:
1) Firstly, Search OneDrive app and click "Open."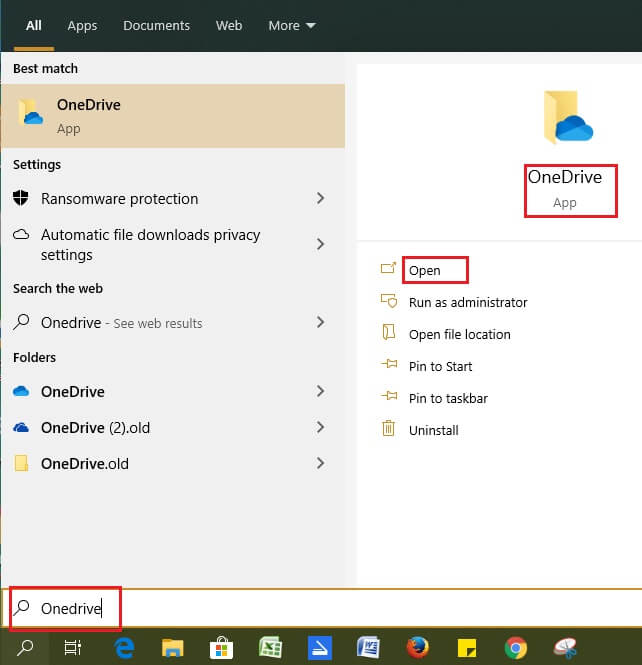 2) Sign in by entering the email address.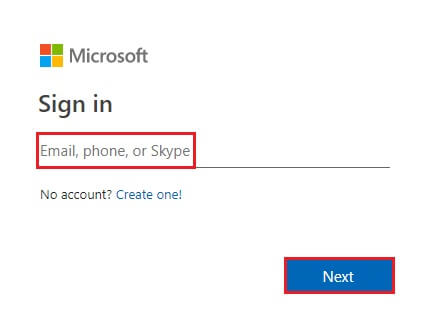 3) Enter your password.
4) Click "Change Location" if you want to change the by-default location of OneDrive in the "C" folder.
5) Lastly, to see your all files click "Open my OneDrive folder."
6) To add a second account click on OneDrive icon on your PC taskbar.
7) Click on Settings.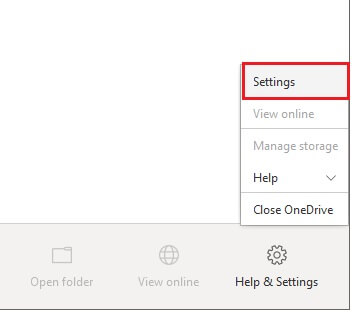 8) In the next window click on "Add an account" and repeat all the previously explained steps for account creation.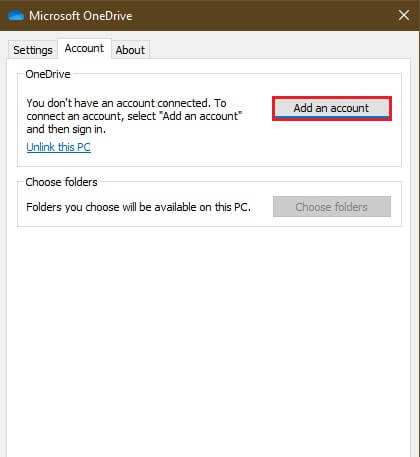 9) To upload the required file click the file and drag it simply to the OneDrive icon.
You can have access to all files through Windows File Explorer. Here is the best part; that your will file will be automatically synchronized to your OneDrive. You may be wondering now that more than one person accounts can be made or not. Well! it is sad to inform you that your two accounts i.e. one personal and one business can be made, but two different personal accounts cannot be connected on the same PC, as it will give you an error message on your window.
Part 2. How to Switch OneDrive Account on the Windows 10 PC?
Simple ways to switch between OneDrive accounts can make your life far easy than earlier it was. Just imagine that you are at your home and your boss calls you to share an important file urgently. Don't you feel at cloud nine when you can solve this issue within a few minutes? Not only sharing, but you can work on your files with your colleagues in real-time too.
Follow the following simple steps to switch OneDrive account:
1) Go to your bottom taskbar zone OneDrive icon and right-click it.
2) Click on Settings.
3) From Account Tab in new window click on "Unlink this PC."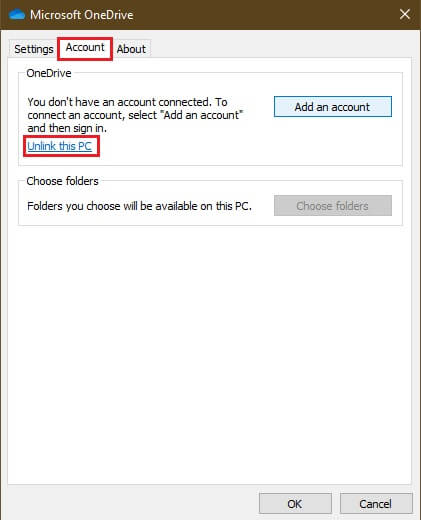 4) Restart the OneDrive and add a new account on it as discussed earlier.
5) Change the location of the folder otherwise; it will get merged with the first one.
Want to know the best deal? By repeating the same steps you can get back to your previous account too.
Part 3. How to Change Default OneDrive Folder Location on Windows 10?
At the start, while having an insight into how to create, manage, and switch OneDrive accounts, you have been through the change in location step. From there you can easily change the by default location of OneDrive. You may be wondering about the already stored files on your PC. Well! We have devised a simple solution of disconnect and reconnect here without resynchronization of your files.
Here is a list of steps to change the by-default location of OneDrive folder:
1) Go to the taskbar and click the cloud icon.
2) Click Settings.
3) Click the Account tab.
4) Click on "Unlink this PC."
5) Close the OneDrive Setup page.
6) Press Windows key + R and open Run command.
7) Enter "%USERPROFILE% and click "OK."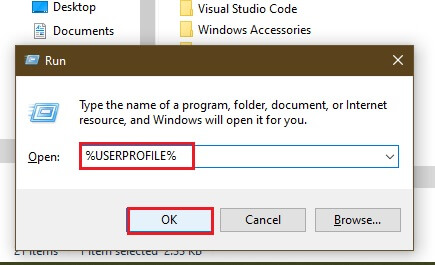 8) A new window will open, select your OneDrive folder.
9) From the top menu click on "Move to."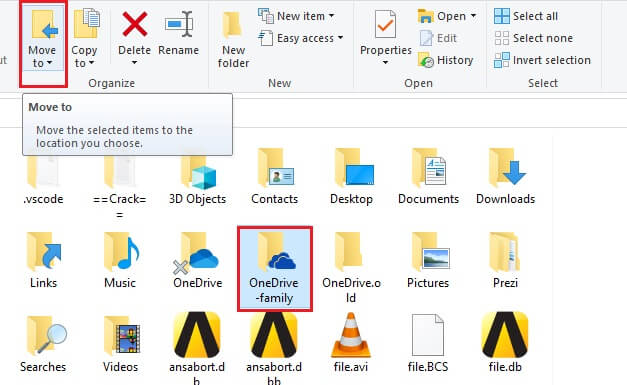 10) Select "Choose Location."
11) Select any new location of your choice and click "Move" to move your locally stored OneDrive files.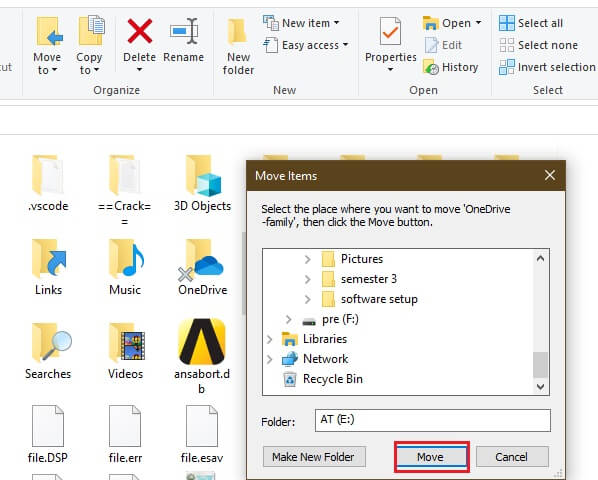 12) Click the start menu and search for OneDrive Folder. Click to open this folder.
13) Sign in by entering the email address and password.
14) You will get the option of "Change location," so click it.
15) Select the New Folder as a new location and click "Select Folder."
16) The new tab will appear; click "Use this location."
17) Click "Next."
18) Click the "Open my Drive Folder."
Hurrah! You have completed this cumbersome task. For the synchronization of files, you will have to select the required files and open the OneDrive Settings. Click the "Account" tab and click "choose folder" to locally access your desired files. After this, your all selected files will get synchronized to a new location. So finally you have got your files to the desired new location with synchronization. Be careful it can get worse; if you will not take care of your files, chances are there that from a newly selected location it will go to the wrong hands too. You have to do all these steps separately for personal and business accounts so that you can switch OneDrive account easily.
Conclusion
OneDrive is a blessing in this time of need as you can save files, create multipurpose accounts, and switch OneDrive accounts with greater ease. Just get access to your account in OneDrive and do whatever you want by exploring it and make your life easy with this tool. What else one may need today if sharing and working in real-time has been made easy for all of us. Change in folder location can help you to save your file to a new location that can save you from storage deficiency issues. In this way, if you have limited storage in the primary drive then you can select any external drive to save your files with synchronization.
Different Cloud Accounts Transfer