How to Merge OneDrive Accounts?
Merging OneDrive accounts seems like a dream. In fact, many users have requested Microsoft to introduce this feature but no use. Read this article to make this dream come true.
Just like Google Drive and Apple iCloud, OneDrive is a well-known online storage platform that is used by millions of users throughout the globe. By creating a Microsoft account the OneDrive server grants its users with 5GB of free space. However, if you run out of space then you can always purchase more space by paying a small amount. On the other hand, if you want more space and do not want to spend your money, then we surely have a solution for you. Simply create a second OneDrive Account. Doing so will grant you more storage space but managing two accounts is not an easy task. You have to continuously switch accounts and by switching I mean logging out of one account and logging in to another account. Due to this hassle, people wish that merging accounts become possible as it will make managing both accounts extremely easy. No more switching of accounts! Well many individuals questions whether it is possible to merge OneDrive accounts? The short answer is Yes, you can. Read ahead for a detailed answer.
Part 1. Can I have two OneDrive accounts on one computer?
We know that you really want to add two or more OneDrive accounts to your computer at the same time but due to limitations created by Microsoft server, you can not. Just imagine if merging OneDrive accounts become possible it will save a lot of your time. You no longer will be required to login to one account and then log out to login to another OneDrive account.
Plus, each OneDrive account gets 5GB of free space, merging accounts means more storage space, thus you can save more and bigger files in it.
Lastly, managing all the accounts will become easier if you merge OneDrive accounts.
But sadly Microsoft claimed that it is never going to introduce such a feature that allows the accounts to merge. But don't worry, we have a way out. Below are two detailed tutorials that will help you to merge OneDrive accounts.
Part 2. How to merge OneDrive accounts files via Sharing(OneDrive built-in feature)
Sharing method is the manual method which is most frequently used by users to merge OneDrive Accounts.
Step 1: Create a folder in OneDrive Account 1
On your computer log in to your OneDrive account 1 and from the panel on the top, tap on the "+New" button to create a new folder. Rename the folder to "Shared Data". Move all the files to the "Shared Data" folder.
Step 2: Share the "Shared Data" folder to OneDrive Account 2
Now select the "shared data" folder and right-click on it. From the options revealed, tap on "share". You will be asked to enter all the details like name or email where you want to share this folder. Enter the information related to OneDrive Account 2.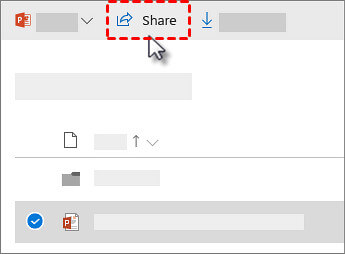 Step 3: Access"Shared Data" folder from OneDrive Account 2
Log out from OneDrive Account 1 and log in to OneDrive account 2. You will be able to view the "Shared Data" folder under the shared tab. Right-click on this folder and select the option of "Add to my OneDrive" to add this folder to your OneDrive Account 2.
This way surely makes it possible to view data of both the accounts through OneDrive Account 1 but still, you continuously need to switch accounts for managing purposes. Part 3 will solve this problem too.
Part 3. How to merge OneDrive accounts files by cloud manager tool?
There are several cloud manager tools out in the market, making it very difficult to decide which tool is reliable and efficient. After testing many cloud manager tools. We were able to conclude that MultCloud is a free cost cloud manager tool that makes it possible to merge OneDrive accounts. This cloud manager tool is super easy to use. Moreover, this cloud manager tool also transfers, backup, and sync files among more than 30 major clouds. Just simply follow the instructions below to merge your OneDrive accounts.
Step 1: Make a MultCloud account
Just simply open the MultCloud on your browser and sign up without paying any amount. No download is required.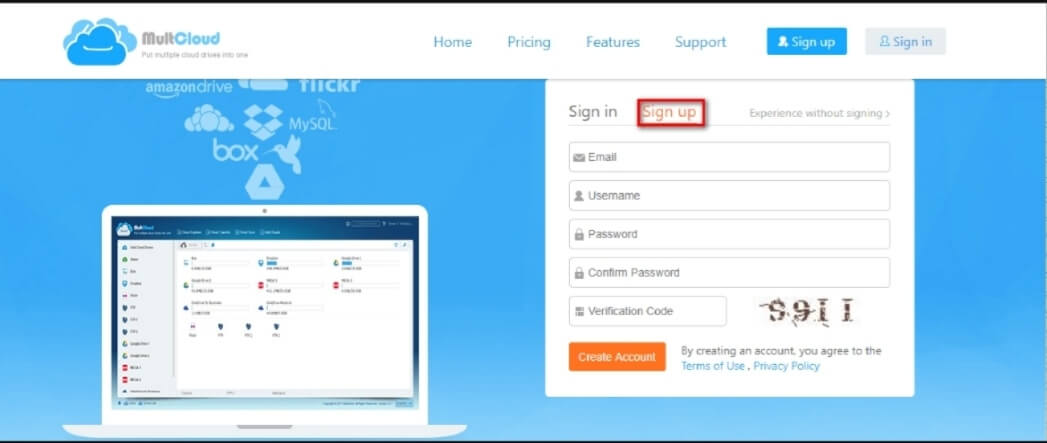 Step 2: Access OneDrive Accounts via MultCloud
On the main homepage, select the option of "Add Clouds" to add your OneDrive Account to MultCloud. You can add one OneDrive account at a time. Repeat the process to add other OneDrive accounts. You can add as many as you want to.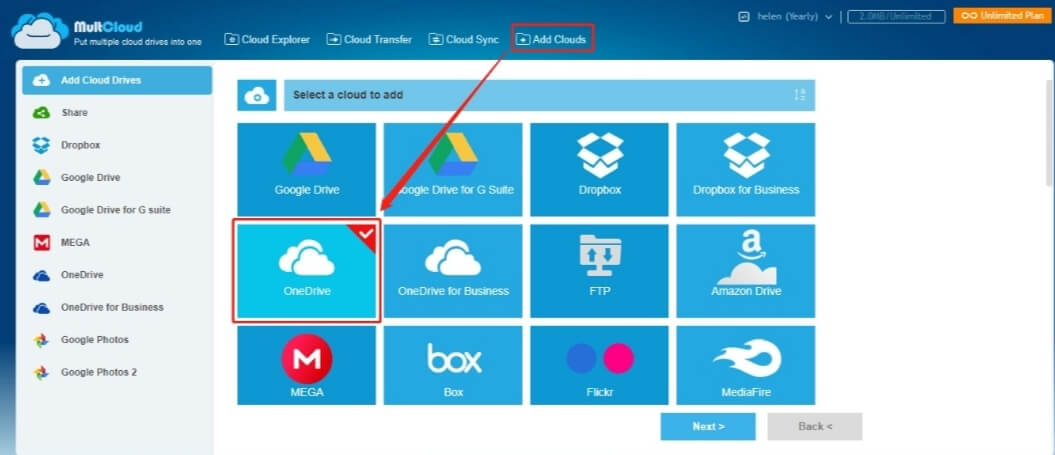 Step 3: Merge OneDrive Accounts
Once all the accounts are added, click on "Cloud Explorer" from the top panel to see all your OneDrive Accounts in the left panel. You can now straightforwardly use all your OneDrive accounts simultaneously without switching accounts.
Different Cloud Accounts Transfer