Top 10 Best VPNs for Windows - Super Fast & Risk Free
Using the best VPN for Windows offers several benefits, most notably giving you the ability to access ge0-restricted or censored content, unlock websites, download torrents with utmost discretion, and preventing internet services from collecting browsing data. If you're an avid internet user looking to conceal your IP address and/or online privacy is important to you, getting the best VPN for PC can certainly increase your privacy and security when browsing or downloading from the web.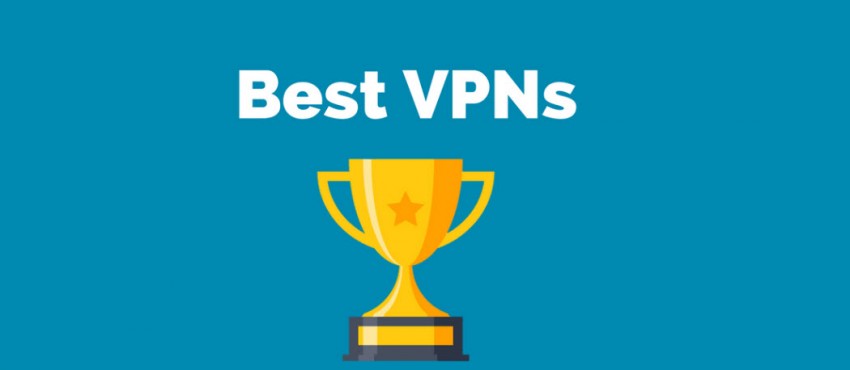 Selecting the best VPN for Windows can be a daunting task considering that there are myriad paid and free VPN for Windows available. In order to help you make the right choice, we bring you the lowdown on 5 best free VPN for Windows and paid VPN options, each with their own set of benefits.
Part 1: Express VPN – Best VPN for PC
When it comes to the best VPN software for Windows, Express VPN is a true winner for several reasons. It is incredibly fast, and ultra secure, and is backed by class leading encryption technology. Express VPN is an excellent choice for Windows 10, 8, 7, XP, and Vista users, and can be installed with a few clicks on several devices including Dell Inspiron, XPS, Latitude, Lenovo Yoga, ThinkPad and Asus Zenbook, ROG, Transformer Book.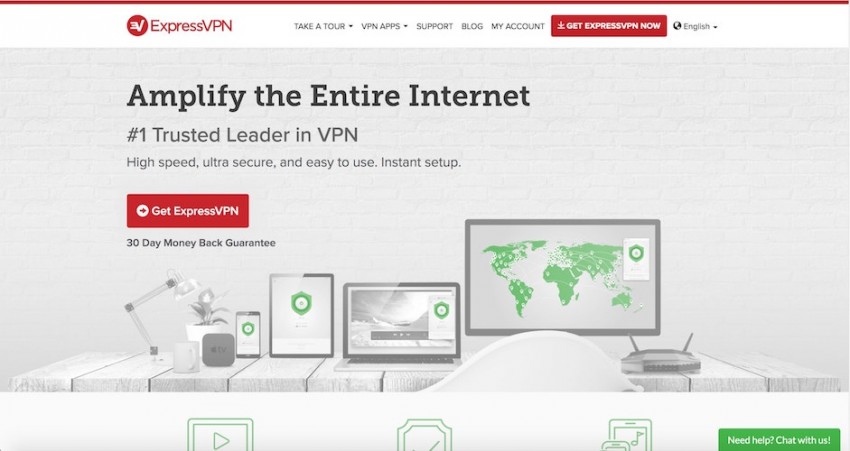 Pros of Express VPN
- No usage logs
- Excellent customer service
- Peer-to-peer (P2P)
- 30-day money back guarantee
- Large server footprint
Cons of Express VPN
- A little pricey, but worth every penny
Express VPN can be had in a choice of three plans—1 month for $12.95, 15 months for $6.67 per month and 6 months for $9.95 per month. To assure you that it is one of the best VPN apps for PC available, Express VPN offers a hassle-free 100 percent money back guarantee on all its plans, allowing you to experience service firsthand.
If you're searching high and low for the best VPN for PC, look no further than NordVPN. This is not the best free VPN for Windows, but is available across 3 plans—1 month for $11.95, 2 year plan for $3.39 per month and 1 year for $5.75 per month.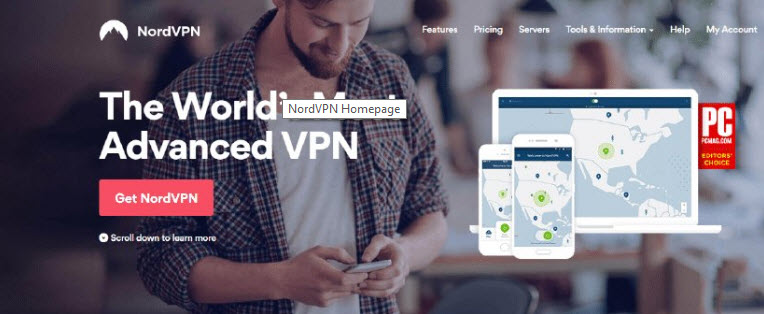 Pros of NordVPN
- Servers in 61+ countries
- Strict no logging policy
- Top notch encryption
- Six simultaneous connections
- Kill switch
Cons of NordVPN
- Speed may drop down when double encryption is engaged
Each plan offers the same rich set of features such as kill switch, DNS leak protection and auto-connect. Furthermore, it offers a smooth Windows VPN experience, and can be used on other devices just as well. It offers military grade encryption owing to the use of cutting edge technologies, and can even encrypt your data twice for an extra layer of online privacy. With great customer service, top notch performance and to top it off a 30-day money back guarantee, NordVPN is truly one of the best VPN software for Windows available.
Part 3: CyberGhost Best VPN Software for Windows
CyberGhost is one of the best VPN for Windows for several great reasons, starting with the fact that it offers strong military grade encryption and is easy to install and work with. Adding to this, it has servers in more than 27 countries, and offers super fast connections for streaming and even P2P torrent downloading.
Pros of CyberGhost VPN for Windows
- Vast server footprint
- Secure encryption for privacy
- Easy to install and use
- Super fast connections
- 30-day money back guarantee
Cons of CyberGhost VPN for Windows
- A few minimal connection logs
CyberGhost VPN offers three plans to choose from namely $11.99 for 1 month, $2.75 per month for 3 years and 5.49 per month for one year, each backed by a no fuss 30-day money back guarantee. CyberGhost VPN offers a strict no logs policy, and apart from being one of the best VPN for Windows can also be used on other leading platforms including MAC, Android and iOS.
Part 4: Buffered VPN for Windows
Located in Hungary, Buffered VPN is a well designed, feature packed VPN for Windows, and even offers live support on its website in case you have any technical issues. Although it has a limited 37 servers, they are located in geo-friendly locations including Australia, the Netherlands, Singapore, Panama and the United States.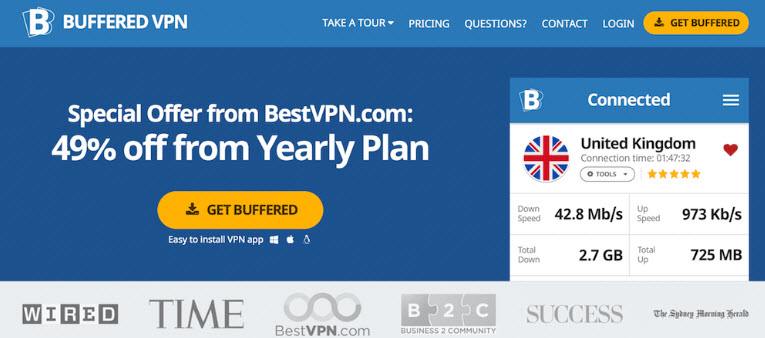 Pros of Buffered VPN for Windows
- Works especially well for Windows
- Easy to use software
- Excellent features
- P2P compatible
- Live chat support and 30-day money back guarantee
Cons of Buffered VPN
- Saves a few connection logs for internal use
Buffered VPN offers three plans to choose from--$12.99 for a monthly plan, $8.25 per month for a yearly plan and $9.99 per month for a bi-annual plan. Each plan offers several premium features such as open port detection, domain name protection, a kill switch, highly secure OpenVPN encryption and an impressive near 100 percent uptime.
Part 5: Hide.Me VPN for Windows
Hide.Me based in Malaysia that is compatible with Windows 7, 8 and 10 (Version: 1.3.2) OS and offers a one-click connect system to your preferred server. Regarded as one of the best VPN software for Windows, Hide.Me is available for other operating systems as well including MacOS, iOS and Android, and offers the ability to use 5 separate connections at one time from any of their 115+ servers located across 23 countries worldwide.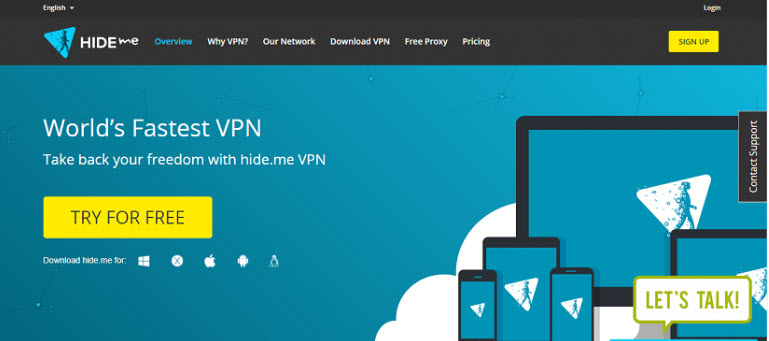 Pros of Hide.Me VPN for Windows
- Certified protocol
- Ideal for travelling
- Great support through online community
- Expansive 115+ server footprint
- 5 simultaneous connections
Cons of Hide.Me VPN
- Setting up multiple connections can be tricky
- Premium plan is a bit expensive
Hide.Me VPN is available in a choice of three plans—Premium starting at $9.99 per month, Plus starting from $4.99 per month and there's even a Free plan, which offers a limited set of features yet is great way to get your feet wet with Windows VPNs such as 2GB data transfer, best effort bandwidth and access to 3 server locations. Hide.Me VPN offers a transparent privacy policy, so you can rest assured that your online activities aren't being tracked or recorded. Key features of Hide.Me VPN include P2P torrenting, unlimited data transfer (with paid plans) and 5 simultaneous connections with the most popular premium plan.
Part 6: Avira Phantom Free VPN for Windows
Avira Phantom is one of the best free VPN for Windows that is also available in monthly yearly and mobile payment plans. The free plan is restricted to 500mb per month, and requires no information or registration to try it out. It is aimed at home users, and its free plan doesn't offer the ability to stream anything, but is a great choice for low bandwidth use especially when travelling.
Pros of Avira Phantom VPN
- Easy to use
- Reasonable performance
- OpenVPN encryption
- Server in 20 countries
- DNS leak protection
Cons of Avira Phantom Free VPN for Windows
- Not compatible with Linux
- Connection times are a bit longer
Avira Phantom is only a year old, but still offers the ability to connect to 20 server locations across the globe and that's even with the free plan. It offers DNS leak protection to prevent you from accidently leaking DNS requests and a kill switch to prevent data leaks in the event your connection drops. In terms of encryption, Avira Phantom VPN offers top notch OpenVPN on Windows and Android platforms, and Layer 2 Tunneling Protocol (L2TP) for iOS and MAC users.
Part 7: Betternet VPN for Windows
Betternet is an easy to use free VPN for Windows, and is also compatible with several other OS platforms and browsers including MacOS, iOS, Android and Chrome. It allows you to mask your IP address and does not keep any data logs. It is considering as one of the best VPN apps for Windows, where once downloaded and installed provides a high quality and stable connection.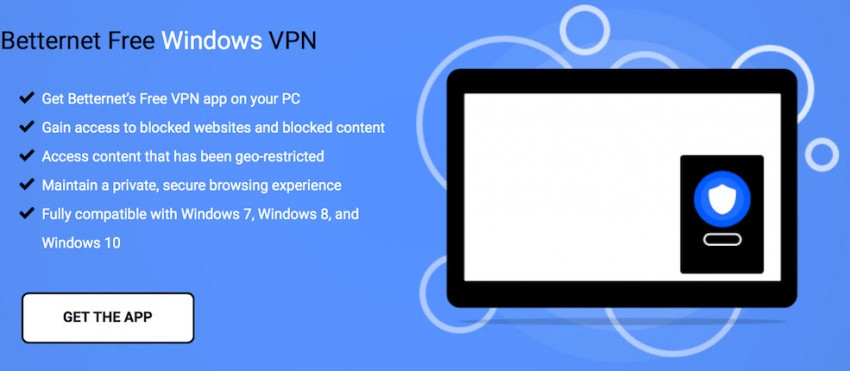 Betternet VPN free VPN for Windows helps you avoid IP-based restrictions and access streaming sports, video and much more. Even though it is one of the best free VPN for Windows, it offers an impressive list of servers located in several countries including Singapore, Australia, the Netherlands and USA.
Part 8: SecurityKiss VPN for Windows PC
Apart from what the name might suggest, SecurityKiss VPN is possibly one of the best free VPN for Windows and other platforms. It works by redirecting your online data through a secure gateway so all your communication and online activities such as social networking, instant messages, emails and web browsing are encrypted.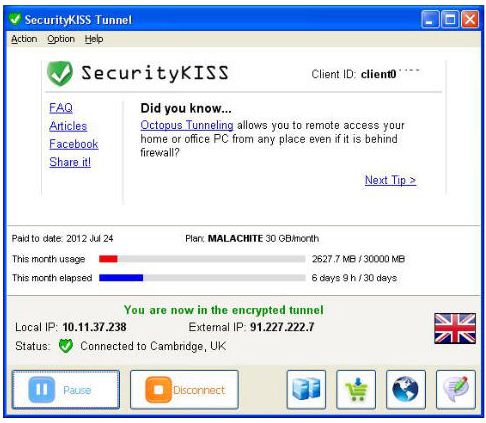 This free for lifetime VPN for Windows rings in with a rich set of features including minimum logging, no ads, extensive list of servers, 1024-bit security, fast premium servers, and best of all uncapped speed. SecurityKiss does also offer a range of paid plans to choose from that offer access to extra feature such as ability to open multiple connections simultaneously.
Part 9: Neorouter VPN for Windows
One of the key features of Neorouter VPN is that it offers zero configuration connectivity to several servers. This feature rich free VPN for PC supports several other platforms including Android, iOS, Raspbian and Linux 32 and 64 bit. Neorouter supports P2P connections and can be run without any admin rights.
Some of the key features of Neorouter free VPN include private server, cross platform compatibility and roaming user profiles. Getting started with Neorouter is a no brainer, where you simply create a domain, download the software, launch the web client and you're ready to securely browse the internet
Part 10: TunnelBear Free VPN for Windows
TunnelBear is a free VPN for Windows that can be had in paid subscriptions as well. The only restriction with the free plan is that you are limited to 500mb of traffic each month, but apart from that you do 20+ server locations and support for up to 5 devices. TunnelBear collects minimal data, and with its updated security policy you do not need to supply your first name to sign up. Some of the noteworthy features of TunnelBear free VPN for Windows includes vigilant mode, lightning fast speed and knowledge based support.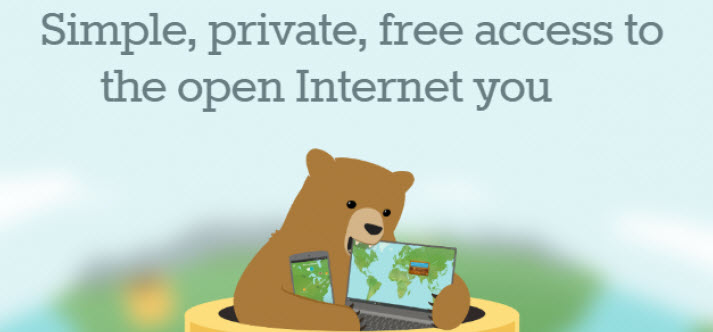 If you're going to be downloading torrents or simply want to maintain privacy while surfing the internet on a Windows PC, you should ideally be using a VPN (Virtual Private Network). There are several Windows VPN services to choose from, and now that you know what the best ones are, you will be able to make a better choice whether a free Windows VPN or paid Windows VPN is right for your needs.
VPN
VPN Reviews

VPN Toplists

VPN For Countries

VPN How-tos