Samsung Galaxy S9 vs Galaxy S8: Is It Worth the Upgrade?
Samsung has recently unveiled its latest flagship models of the Galaxy Series – S9 and S9+. Needless to say, the event has already created a buzz in the market with tons of users pre-booking the device every day. If you are also an Android fan, then you must be wondering whether S9 is worthy of an upgrade or not. S8 users might need to take a step back and know the difference between both the devices to make this choice. To make things easier for you, we have compared both of these remarkable devices on the basis of different parameters. Read on and decide whether you should upgrade to a Galaxy S9 or not.
Make Your Voice Heard: Will You Buy A Samsung Galaxy S9?
Part 1: Samsung Galaxy S9 vs Galaxy S8: Know the Difference
To start with, let's quickly compare Samsung Galaxy S9 vs Galaxy S8 on the basis of various specifications.
1. Display and Design
Since it is the first thing which gets noticed by the users, we have to start our comparison of Samsung Galaxy S9 vs S8 with the display as well. Both the devices have a 5.8-inch screen, 3D Touch, and a Super AMOLED display. They are protected by a Corning Gorilla Glass 5. Though, S9 has a true infinity display, which is slightly better than S8.
The overall design of both the devices is quite similar. They feature an aluminum body with a front/back gorilla glass. Both the devices are dust and water resistant and have an iris and fingerprint scanner. S9 also has an additional face detection feature as well.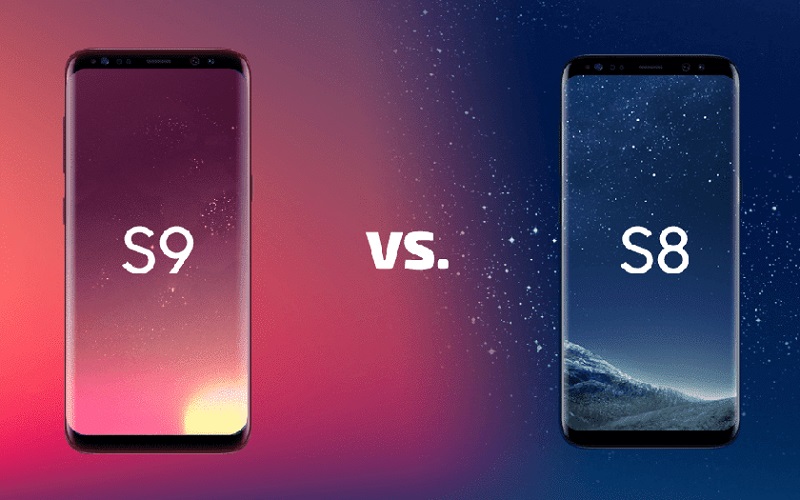 2. Performance
When Samsung S8 was released in 2017, it was available with Android 7.0, which was later upgraded to Android 8.0. Galaxy S9 runs on Android 8.0 as of now. S9 also has an octa-core, 10 nm processor (Exynos 9810 octa – EMEA), which is a bit advanced that S8's Exynos 8895 octa – EMEA. S8's chipset is completed with a Qualcomm MSM8998 Snapdragon 835 while S9 has a Qualcomm MSM8998 Snapdragon 845. Needless to say, when it comes to the overall performance, S9 has an edge over S8.
3. Memory & Storage
It has been announced that while S9 would have a 4 GB RAM, S9+ comes with a 6 GB RAM. Two variations are available in 64 and 256 GB internal memory. The storage is expandable up to 400 GB. This is a big leap over S8 that only had a 64 GB internal memory. Though, the RAM was same as S9 (4 GB).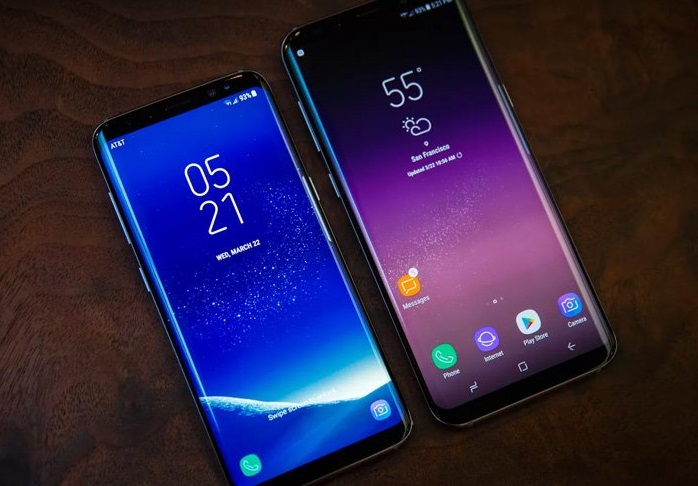 4. Camera
If the camera quality is the numero uno feature that you look for in a device, then you should certainly go with S9. It has a super-speed dual pixel 12 MP rear camera that can switch its aperture from f/2.4 (in bright backgrounds) to f/1.5 (in the dark). This dual aperture camera would adapt to light just like the human eye. It can also capture super slow motion too. Though, if you really want an upgrade, then we recommend getting an S9+ as it comes with a dual 12 MP lens instead of a single lens like S9. The front camera in S9 is of 8 MP with an aperture of f/1.7.
As you already know, S8 has a single 12 MP rear camera with f/1.7 aperture. Even though it had an autofocus and a phase detection feature, it wasn't as good as S9's upgrade. The front camera is almost the same (of 8 MP). Besides the hardware, S9 also has a major update in its camera software as well, which is quite a winner.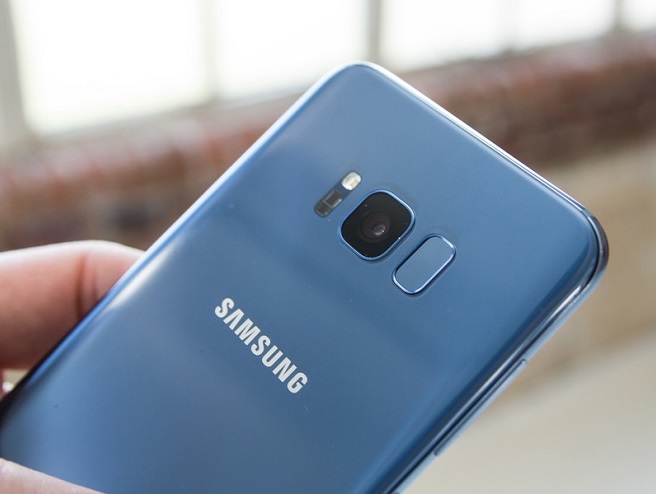 5. Sound
This is one of the biggest upgrades in S9. The new flagship model supports Dolby Atoms (AKG Harman stereo speakers) that results in a pseudo surround-sound effect. The feature was missing in S8 and will certainly be loved by its users too. Thankfully, Samsung has kept the 3.5mm jack in S9 as well, which is a big win for music lovers.
6. Other features
A lot of features are the same on both the devices. For instance, the Samsung DeX (desktop experience), Quick Charge 2.0, Samsung Pay, etc. remains the same. Both have a non-removable Li-Ion 3000 mAh battery as well. Though, Bixby has got an update in S9 and now comes with a few advanced features. Samsung has also introduced AR Emojis in S9 that are similar to Apple's Animojis.
7. Price
The pricing of S9 starts from $719.99 while S9+ can be bought for $839.99. These are the direct pricing offered by Samsung for an unlocked device. The pricing for Galaxy S8 starts from around $625 as of now (it was launched at $720). Though, it is expected to see a drop of around $100 in the coming months.
Part 2: Why should you upgrade to S9?
Presently, there is only a difference of around $100 between both the devices, which makes it quite easy for users to upgrade to S9. It comes with a handful of advanced features too. The overall camera and the sound quality of S9 are the major reasons for one to upgrade to Samsung's latest offering. The dual-aperture and surround sound features are missing in S8.
Also, there is a slight adjustment in the fingerprint scanner in S9, which makes it easier for us to reach it as compared to S8. Galaxy S9 has a brighter and taller display than S8 with a better finish in infinity display. If you are planning to upgrade to S9, then these features will certainly be a good reason to make your choice.

Part 3: Why you shouldn't upgrade to S9?
Besides the camera aperture and surround sound, there is hardly any major difference in both the devices. Samsung has only made a few minor adjustments to the new model. It also felt like Samsung rushed through the feature of AR emojis as they look creepier and has no comparison to Apple's flawless finish of Animojis.
Even though Samsung has made an update with its camera, you might find a lot of other Android smartphones from brands like Huawei, OnePlus, or Xiaomi with better features. For instance, OnePlus 5T has an 8 GB RAM, 128 GB internal memory, a 16MP + 20MP dual camera, and is available at a lesser price than S9. If Samsung won't pull up, then chances are it might be left behind in the race of the best Android smartphones.
Part 4: How to Transfer data from Old Phone to New Galaxy S9/S8?
If you have got a brand new Samsung S9 or S8, then you must be looking for an easy solution to transfer your data from your old to new device. We recommend using dr.fone - Phone Transfer as it provides a one-click direct device-to-device data transfer option. All you need to do is simply connect both the devices, select your data, and transfer it. Yes – it is really as simple as that. In no time, you can move your photos, contacts, music, messages, and other data files directly from one device to another.
Dr.fone – Switch is a part of the dr.fone toolkit that provides a complete solution related to Android and iOS devices. The tool is 100% secure and won't access your data during the transfer process. Also, it is compatible with all the leading iOS and Android devices. Therefore, you can transfer data to your S9/S8 from an existing Android phone or an iPhone.
Transfer Data from Old Phone to Galaxy S9/S8 in 1 Click Direcly!
Easily transfer every type of data from Android to Galaxy S9 including apps, music, videos, photos, contacts, messages, apps data, call logs etc.
Works directly and transfer data between two cross operating system devices in real time.
Works perfectly with Apple, Samsung, HTC, LG, Sony, Google, HUAWEI, Motorola, ZTE, Nokia and more smartphones and tablets.
Fully compatible with major providers like AT&T, Verizon, Sprint and T-Mobile.
Fully compatible with iOS 11 and Android 8.0
Fully compatible with Windows 10 and Mac 10.13.
3981454 people have downloaded it
All you need to do is follow these steps:
1. Visit the official website of dr.fone - Phone Transfer and download it on your Windows or Mac. Launch it and go to the "Switch" option from its home screen.
2. Connect your old device and the new Samsung S9/S8 to your system. It will automatically be detected by the application.
3. Ideally, your S9/S8 should be the target device. If not, use the "Flip" button to interchange the positions of the devices.
4. Now, select the kind of data that you wish to move and click on the "Start Transfer" button to initiate the process.
5. Wait for a while as your data will be transferred directly from the source to the target device. If you want, you can also clear the data on the target device beforehand.
6. Once the transfer is completed, you will be notified. In the end, you can safely remove your device and access the newly transferred data.
Now when you know our verdict, you can easily decide if S9 is worthy of an upgrade or not. The new Galaxy comes with tons of amazing features and will certainly be a great addition to your daily life. Though, if you already have an S8, then you should know the difference between both the devices and can take the final call on your own. Will you be upgrading to the new S9 as well? Feel free to let us know in the comments below.
Samsung S9
1. S9 Features

2. Transfer to S9

3. Manage S9

4. Backup S9
>
How-to
>
Tips for Different Android Models
> Samsung Galaxy S9 vs Galaxy S8: Is It Worth the Upgrade?