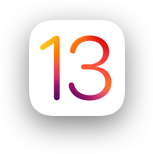 Ultimate Guide to iOS 13 Update
Check new features of iOS 13, iOS 13 update preparations, and iOS 13 update solutions. Get the tool to update your iOS if common update solutions fail.

Vote & Win: Which is your favorite feature iOS 13?
iOS 13 brings lots of eye-opening enhancements this year. Which feature attracts you most? Vote and get a chance to win Dr.Fone - iOS toolkit for free.
You've successfully voted.
iOS 13 Awesome New Features
With iOS 13, you iPhone will surely take on a new admirable face. Apple claims that iOS 13 is designed to "give your iPhone a new look, and take it to a whole new level". What we expect is the improvement is not only on the look, but also on the performance. Let's see what new features iOS 13 brings to us.

Beautiful dark mode
A new dark color scheme will be availble. Eye-friendly in low light.
Dark mode will be compatible across the whole iOS, from built-in apps to settings.
New Photos
All-new Photos tab allows you to check and share photos and videos more easily.
Live photos and videos can be automatically played. Contextual transitions applied.

New Camera
Portrait lighting intensity is adjusted to brighten or to make a subtle appearance.
API available for developers to create affects for portrait mode.

Privacy & Security
You can allow apps to access device location anytime you want.
When sharing photos, you can choose to share your location or not.

Apple Signin
Easy signin to websites and 3rd party apps with Apple ID.
You can share or hide your email address, or create a temporary one when an app requests it.

HomeKit
HomeKit-supported cameras can record activities in videos and store in iCloud.
Security is enhanced in Apple's way on HomeKit-enabled routers.

New Maps
Able to present more lifelike details of roads, buildings, etc.
You can collect the locations you love most and share with others.
New Siri
Siri-generated voice will sound more natural for longer sentences.
Integrates a new Indian English voice. More friendly for those from India.
Prepare for iOS 13 Update
Actually, it is very easy and simple to update your iPhone/iPad/iPod touch to iOS 13. But to make the journey smooth and safe, you'd better do the following preparations first. Especially, make a full backup of your data before you do anything. Why? No one can suffer the loss of iOS data in any cases.
Check if your device is compatible with iOS 13 (or iPadOS 13)
iOS 13 and iPadOS 13 will be available for all major models of iPhones and iPads. One point to note: some models that supported iOS 12 like iPhone 5/6 no longer support iOS 13. Here are the complete list of iPhones, iPads, and iPods where iOS 13 can definitely be installed.
iPhone

iPhone 2019 range
iPhone XS, XS Max and XR
iPhone X
iPhone 8 Plus
iPhone 8
iPhone 7 Plus
iPhone 7
iPhone 6S Plus
iPhone 6S
iPad

12.9-inch iPad Pro
11-inch iPad Pro
10.5-inch iPad Pro
9.7-inch iPad Pro
iPad 6th generation
iPad 5th generation
iPad Air 3
iPad Air 2
iPad mini 4
iPod
iPod touch 7th generation
---
Backup your iPhone/iPad before iOS 13 update
Do not neglect: a full backup of your iOS device is extremely important before iOS 13 update. Data loss happens A LOT during and after people update to new iOS version every year. So, do remember to backup your iPhone/iPad before you do anything. Whenever anything unexpected happens, we are therefore able to restore our data easily from the iOS backups. Here there are 3 ways to backup your iPhone/iPad easily.
Backup iDevice with Dr.Fone
Connect iPhone/iPad to PC.
Choose the data types.
1-click to backup iPhone/iPad in minutes.
Pros:

Takes a full backup, or only backs up selected data types.
Backup data easily previewed.
Restores data to iPhone/iPad selectively.
Cons:

Not free

Backup iDevice to iCloud
Connect your iPhone/iPad to a Wi-Fi network.
Go to Settings > [your name] > iCloud.
Tap Back Up Now.
Pros:

Official backup solution. Only 5 GB of free storage.
Cons:

Takes at least 20-30 minutes to back up iPhone/iPad.
Cannot selectively backup and restore iPhone/iPad.
Backup data cannot be previewed.
Needs to factory reset iPhone/iPad to restore backup data.

Backup iDevice with iTunes
Open iTunes on computer.
Connect your iPhone/iPad to your computer.
Click File > Devices > Backup, click Back Up Now from Summary page.
Pros:

No need to download third-party software.
No need to pay for extra iCloud storage.
Cons:

Does not support selective backup & restore for iPhone/iPad.
Slow backup and restore process.
A lot of users encounter errors when using iTunes.
---
Free up space for iOS 13 update
When you update your iOS device wirelessly, you might see a message There's not enough available storage to download iOS 13. The new iOS 13 update installer is around 2GB. Your iPhone or iPad also requires 1.5 - 2GB additional free storage to install the iOS 13 update.
So, to update to iOS 13 smoothly, you need at least 4 - 5 GB of free space on your iPhone/iPad. To check available storage on iPhone, go to Settings > General > iPhone Storage. You can also follow the tips below to free up more space for iOS 13 update.

Offload Unused iOS Apps
Go to Settings > iTunes & App Stores and enable Offload Unused Apps. This will delete the iOS app but keep documents and data so you can restore it later from the App Store.
Delete Downloaded Contents
Videos and music usually takes a lot more storage than you expected. If you use Apple Music, go to Settings > Music > Downloaded Music. Swipe left on the music or album and tap Delete.

Delete Old Messages
Go to Settings > Messages > Message History > Keep Messages > select 30 days, and delete all the messages and attachments older than 30 days. See other tips on deleting iPhone messages.

2 Ways to Update to iOS 13
When the iOS 13 update comes out, your iPhone/iPad/iPod touch will receive the update notice. Generally there are two methods to install iOS 13 on your iPhone, iPad, or iPod touch: Over the Air and iTunes. You can choose either method to update your iPhone/iPad to iOS 13 based on actual situations.

Update to iOS 13 Wirelessly
Plug your device into power and connect to the Internet via Wi-Fi.
Tap Settings > General > Software Update.
Tap Download and Install.
Tap Install. Or you can tap Later and choose Install Tonight or Remind Me Later.
If asked, enter your passcode.

Update to iOS 13 via iTunes
Install the latest version of iTunes on your computer.
Connect your iOS device to computer.
Open iTunes and select your iPhone/iPad/iPod touch.
Click Summary, then click Check for Update.
Click Download and Update.
Enter your passcode of your iOS device.
Most Common iOS 13 Update Problems

Data Loss

Software Update Failed

Can't Verify Update
Stuck on White Apple Logo

iOS 13 Bricks iPhone

iTunes Errors
Don't worry, let Dr.Fone help you out!
Recover lost data during and after iOS 13 update (Dr.Fone - Data Recovery).
Fix various iOS system issues with no data loss (Dr.Fone - System Repair).
Work for all models of iPhone, iPad and iPod touch.
Fully support iOS 13.
Don't like iOS 13? Downgrade iOS 13 to iOS 12
iOS 13 mainly focuses on the "new look". Quite a few users reported that iOS 13 lacks equal focus on performance and stability. If iOS 13 is causing issues on your iPhone or iPad and driving you crazy, you can actually downgrade from iOS 13 to iOS 12.4 before Apple stops signing iOS 12.4 firmware.
Downgrade iOS 13 with Dr.Fone
1

Launch Dr.Fone on your computer and select Repair.
2

Select the standard mode to downgrade your iPhone, iPad, or iPod touch.
3

Select iPhone model, and specify iOS 12.4 as the firmware you want to download.
4

Once the firmware is downloaded, click Fix Now.
5

After a few minutes, your iPhone will restart and you will have iOS 12.4 on your iPhone/iPad.
Notice:
Make sure to select the "Standard Mode". So your data will remain intact after you downgrade to iOS 12.4.
Dr.Fone - Repair can also help you fix various issues you face with iOS 13 update or downgrade.
Downgrade iOS 13 with iTunes
1

Backup your iPhone with Dr.Fone.
2

Go to ipsw.me, select your iPhone model and download the proper IPSW file.
3

Turn off Find My iPhone.
4

Connect your iOS device to computer and run your iTunes.
5

Put device into DFU mode.
6

Search your device icon on iTunes and click it > Choose Summary tab and, (For Mac) press "Option" and click "Restore iPhone (or iPad/iPod)..."; (For Windows) press "Shift" and click "Restore iPhone (or iPad/iPod)…".
7

Find previous iOS ipsw file you have downloaded, select it and click "Open".
Notice:
iOS 13 downgrade with iTunes may result in complete data loss. It's very important to backup your data first.
You cannot restore your device with the backup that you created with iCloud/iTunes before downgrading. So remember to backup your iPhone with a 3rd party backup tool.
iOS 13 Update Tips & Tricks

iPhone apps crashing on iOS 13
App crashing on iOS 13 is the most annoying issue. It arises due to reasons like insufficient memory, system glitches, etc. Check how it is fixable now.

Many people attempted to install iPadOS 13, the first OS Apple tailored for iPad, but finally found the installation just got stuck. Check how to fix quickly.

Cannot restore iTunes backup
Apple's suspension of iTunes updates may somewhat account for frequent failure to restore iTunes backup on iOS 13. Check how tech geeks resolve this.
Downgrading from iOS 13 without computer may be an ideal option when iOS 13 does not fit your appetite. Follow this tutorial to start the iOS downgrade.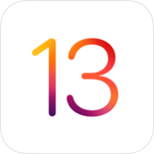 iPadOS 13 comes with many amazing features. But what if iPadOS 13 just bricks your iPad before you can even access them. Well, you are not alone. Fixes here!

Cannot get into iPhone on iOS 13
There are many complaints that screen cannot be unlocked when iPhone asking for passcode after iOS 13 update. Find all the tested ways to get around.

Music disappeared after iOS 13 update
It's disastrous for music lovers after iOS 13 update. This article is designed to troubleshoot this issue by providing 5 solutions to get back your music.
If you too have faced iOS 13 crashing or lagging issues, it's actually easier to fix than you think. Let's check how to fix crashing or lagging issues now.
Dr.Fone - iOS Toolkit
All The Tools Required For iOS Devices
Recover data from iOS devices, iCloud and iTunes backups.
Manage iPhone/iPad photos, music, videos, contacts, messages, etc. without iTunes.
Backup iOS devices to Mac/PC comprehensively or selectively.
Fix with various iOS system issues like recovery mode, white Apple logo, black screen, etc.
Security Verified. 5.942.222 people have downloaded it
---
Rules in detail:
Vote for your favorite feature of iOS 13.
Enter your email address and submit you selection.
Make sure the email address you submitted is valid.(For duplicated email addresses, we only take the first one for this contest.)
10 lucky winners will be selected to get Dr.Fone - iOS Toolkit for free.
The final winners will be announced on our Facebook page after this campaign (valid from July 15 to September 30, 2019).
Information provided by the participants will only be used on this page.
The final right for this activity and its results are reserved by Wondershare.