How Can You Use Tinder Passport for Free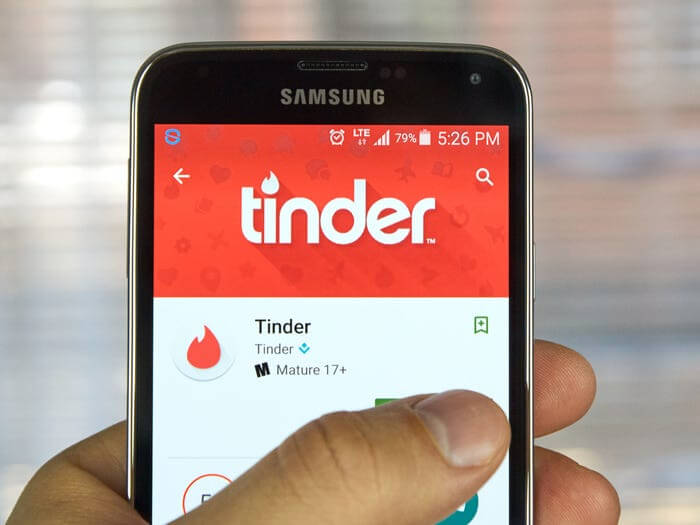 Tinder Passport lets you connect with Tinder singles from all over the world. However, Tinder Passport is a premium feature for tinder Gold and Plus members. Now everyone can afford to have these premium features, so there have to be other ways to replace tinder passport to change location on tinder.
In this article, we look at some of the ways in which you can get to use this feature for free and find singles from other parts of the Tinder World.
Part 1: All about tinder passport feature
Tinder Passport allows you to access certain features that people using the free versions cannot. Here are some of the benefits of using Tinder Passport:
Change your location
If you are travelling to other parts of the world for work or pleasure, you now have the ability to meet people in these new regions with Tinder Passport. You can change your location to the location that you are visiting.
Unlimited swipes
When you use the free version, you can only take a look at a certain number of profiles in a 24 hour period. When you use Tinder Passport, you can swipe away for as long as you want. This is ideal since you will be able to find the perfect partner faster than when you use the free version.
Boost your profile
Tinder Passport comes with a boost feature, which allows you to place your prolife at the top of the searches in your area. This makes it easy for people to find you.
Rewind feature
So you have seen a profile that you like, but as you were mesmerized by that profile, you accidentally swipe left, and you have possibly lost a perfect match.
There is no cause to worry.
With Tinder Passport, you can hit the undo button and get that profile back, and then swipe right and hope invite that person for a chat.
Super Likes
If you are a confident person, then you need a feature that lets you go ahead right from the start and let people know that you like them very, very much.
Apart from sending a simple like, you can now add a super like, and write something when you send the initial like.
It is like having the option to use your perfect pickup lines without waiting for someone to respond like they would in the free version.
Limit age and distance
With Tinder Passport, you get to limit the age of people that you want to meet. If you just want to meet with mature people, you can set the age to something above 35 or 40. If you are younger, you can set the age limit as people from 18 to 30.
You can also set the distance aspects of your searches. This means that you can set the searches to show results of people within a 100 kilometer radius.
This option will also allow you to show and hide your age. If you want full privacy, Tinder Passport can help you hide your age and give you a wider reach in your search for your perfect partner.
Limit your visibility
If you do not want people to find you on Tinder by chance, or have privacy concerns, you can limit your visibility such that only those you like will be able to see your profile.
The only downside here is that you will not get any invites from potential partners.
No annoying ads
The free version keeps giving you annoying ads which may come in at the most inappropriate time. You may be chatting up someone and the ads appear, interrupting the flow of the conversation. Tinder Passport does not have ads and you can concentrate on forming lasting connections.
In order to access these wonderful features of Tinder Passport, you will have to upgrade from the free version to Tinder Plus or Tinder Gold. The subscriptions are as follows:
Tinder Plus
There are two subscription options:
$9.99 per month for people who are below the age of 30
$19.99 per month for people above 30
Tinder Gold
There are three subscription offers for Tinder Gold:
$29.99 per month when paying for a month-by-month subscription
$12.00 per month when you sign up for 3 to 6 months
410 per month when you sing up for an annual subscription.
Part 2: How to use tinder passport freely?
In order to use Tinder Passport, you must have a subscription. This means that it will cost you if you want to add more life to your online dating experience. So what should you do when you want to use Tinder for free?
Use the trial period
Tinder Plus and Tinder Gold are the premium versions of Tinder that allow you to use the Tinder Passport feature. The beauty is that there is a limited trial period that you can use to maximize your connections and keep them going even when the trial is over.
Change your location
Tinder Passport free trial period will allow you to use the premium features for a while. This means you can change your location and get connections in areas that you visit frequently.
What happens if you do not move around a lot and want to explore beyond the geographic limitations of Tinder Passport?
You can use a location changing tool and move you device virtually. This will allow you to access profiles of people who are far away without physically traveling to the place.
These are the two best ways to ensure that you make the most of your Tinder Passport free trial. Remember that when the trial period is over, you may not have access to features such as changing locations, but the upside is that if you will have made serious connections, you will not lose them, and you can continue chatting until you both agree to meet in person; at this time, you will have to travel to meet your perfect match.
Part 3: Tools that can change location on tinder or other Apps
As suggested above, one of the best ways to make the maximum out of a free Tinder Passport period is to change your location. This is especially useful if there are few members in your area. If you live in a rural area, you might benefit more from virtually changing your physical location to an urban city. Here are some tools that you can use to change the location of your device.
1) Use dr. fone virtual location – (iOS)
This is a wonderful tool that easily changes the location of your device in an instant. You can move your location as many times as you want. Learn how to use dr. fone to change your virtual location.
Features of dr. fone virtual location – iOS
You can easily and instantly teleport to any part of the world and find Tinder singles in those areas.
The Joystick feature will eve allow you to move around the new area as if you were actually there.
You can cab virtually take a walk, ride a bike or take a bus, so Tinder Passport believes that you are a resident in the area.
Any app that require geo-location data, such as Tinder Passport, will easily be spoofed using dr. fone virtual location – iOS.
A step-by-step guide to teleport your location using dr. fone virtual location (iOS)
Go to the official dr. fone download page and install it on your computer. Now launch the tools and access the home screen. From the home screen, click on the "Virtual Location" module.
Once you have entered virtual location, it is time to connect your device to your computer using the original USB cable that came with the device. This will help in avoiding location errors.
Once connected, the actual physical location of your device should be visible on the map. Sometimes, the location on the map is incorrect. In order to correct this, click on the "Center On" icon. You can find this at the bottom of your computer screen. Instantly, the physical location of your device will revert to the correct one.
Navigate to the bar at the top of your screen. Look for the third icon and then click on it. Instantly, your device will be put in the "teleport" mode. You will see a box appear, on which you are supposed to type in the location that you want to teleport to. Once you have entered the location, click on "Go" and you will instantly be teleported to the area that you types in.
Take a look at the map below and see how the location would appear if you typed in Rome, Italy as your preferred destination.
When the device is listed as being in the location that you entered, launch the Tinder Passport app and you will be able to find the Tinder singles in the region. Tinder location changes allow members to see your profile for a period of 24 hours only, unless you make this your permanent location. To do this, click on the "Move Here" button so this is set as your permanent location on your iOS device.
This will allow you to start and maintain conversations with people in the area, and you may actually end up fining the love of your life using dr. fone to teleport your location.
This is how your location will be viewed on the map.
This is how your location will be viewed on another iPhone device.
2) Use GPS Emulator for Android
As you can see, dr. fone is a tool that you use with your iOS device. So how can people with Android devices spoof their location when using Tinder Passport?
The GPS Emulator is a fantastic tool that you can use to spoof your location when using Tinder Passport on your android device. The beauty of the program is that it does not require you to give it root access in order to work. This may bring about some glitches, but you can overcome these in a few steps.
How to go about using GPS Emulator.
Go to the official GPS emulator download page on Google Play Store.
Download the app to your device and launch it.
You will see a map which will show you your current location.
Tap on any major country or city that you would want to move to and then drag the pointer to any area that you would like.
Note: One of the main setbacks of using this app is the fact that it tends to reset to your original location after a while. This is because smart devices have several ways in which to pinpoint your location
GPS coordinates of the device
Mobile operator data which shows where your device pings
Wi-Fi internet provider data, which also shows the IP and location of your device.
In order to overcome this, go to your Android device and ensure that the location is set to GPS-only. This will ensure that the device does not give geo-location data using the mobile operator or Wi-Fi Internet provider. Your location will now stay permanently in the new area that you chose.
In conclusion
The Tinder Passport feature is quite a game-changer when it comes to finding Tinder singles in your area. However, you may also get to use it for free for a certain time before you commit to a subscription. You can maximize the free trial period and venture all over the world using GPS spoofing tools for both iOS and Android. The tips mentioned above will help you access Tinder Passport for free and make the most of this free access. Good Luck!
Pokemon Go Hacks
Tinder Passport