Dummie's Guide to Use Samsung Kies for Samsung Note 4
If you are new to the Samsung family then this article will be extremely helpful for you. Kies for Note 4, is no more a new concept and Samsung users are getting aware of this software as it allows to backup and restores of data for your device.
The compatibility of Samsung Kies for Note 4 along with many other devices creates a link with your mobile phone to your computer, making it convenient for you to synchronize the files with different devices and get to know about newly launched applications. For instance, it lets you download and install apps from App store and other firmware's to install automatically on your phone.
Let us get to know more about the Samsung Kies for Note 4 below:
Part 1: Download Samsung Kies for Note 4
Kies for note 4 is the newest edition in the Kies family which is of course developed by Samsung as we all know and used for backing up and restoring note 4 and other versions of Samsung. For your information, the name Kies is an abbreviation for the full name, "Key Intuitive Easy System". With Samsung Kies for note 4, you can easily transfer images, phonebook, messages and what not! You name it and you can transfer it from your note 4 to the computer and vice versa.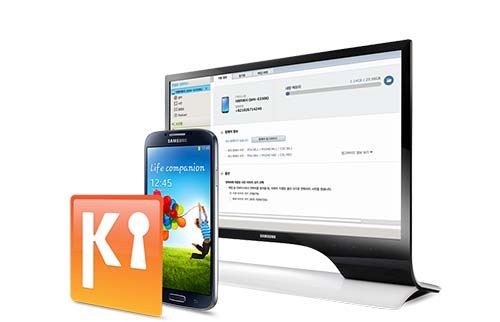 For Downloading and connecting your phone and computer through Kies Note 4 you will need a USB cable and you will soon start getting updates to your firmware that are officially kept by Samsung. Also, another thing to files with different in mind before you Download Samsung Kies for Note 4 is that your PC matches the minimum requirement in order to successfully install this software.
Navigate to the link here in order to Download Samsung Kies note 4.
Part 2: How to Fix Note 4 Not Connecting to Samsung Kies
Apparently, the Samsung Galaxy Note users are experiencing an issue when trying to connect their device to Kies. But not to worry as many users have got rid of this problem by trying a few different methods that have been given below.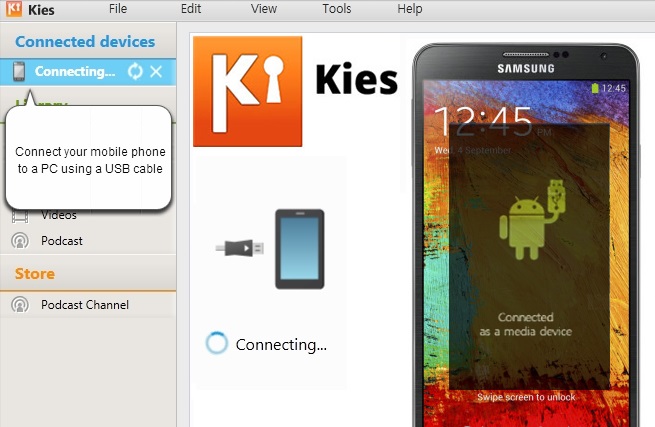 Fix1: Start with removing the plug of the device from the computer and then turn off the device and then power it again and by using the USB cable plug the device again to your Computer with the help of USB.
Fix2: This is strange but sometimes by just removing the SD card if inserted can get rid of this connection problem. Switch off your phone like you would normally do and then manually take out the SD card and attempt to link via Kies.
Fix3: In case you use Windows user then in programs under the control panel find the name called "Microsoft User Mode Driver Framework ". If it is listed then simply remove it and then check if you need to reinstall the drivers for Galaxy Note.
Lastly, you need to understand how USB debugging is done on your Note 4 if none of the above works for you.
In this, Firstly, you need to start the developer options and then move from the Home screen of your phone to Apps and then click on Settings>device information. You will now see a small menu, in which possess different information's about your device and also the information "build number". With this option, now you will be able to start the developer mode in Android.
Further, in quick succession click several times on the "build number" access until you notice that developer option and not locked anymore. You need to at least touch the entry seven times to make this happen.
Moving on, in navigating to Menu -> Settings -> Developer Options which will open the options for you. In the following submenu, you can now find the list, "USB Debugging". In the check box set hook to enable or activate the mode.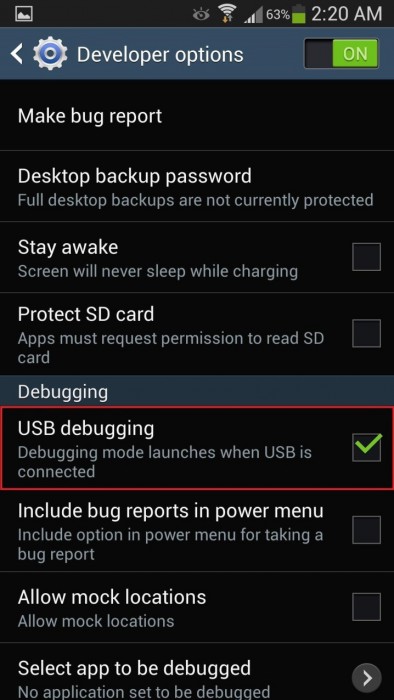 Finally, when you link the PC and your Samsung Note 4 by using a data cable then a debugging mode will initialize automatically. And that's it. This should now create a link joining the two devices and you can start backup up your Note 4 by using Kies 3.
Part 3: Samsung Kies backup alternative - dr.fone toolkit
As it is evident to the most Samsung users, Samsung Kies is a free software which is created by Samsung. Since you have reached to this part you must be aware of the working and purpose of Kies for note 4. It is meant to create connections in between the manufactured Samsung devices like S5/S6, Note 4/Note5 to a computer in order to easily manage your files from phone to the desktop. However, Kies does not live up to the expectation of the users by not performing in an appropriate manner.The people who mostly use this software have numerous complaints including the Connection problem as it either fails to connect to the phone or mostly the link is interrupted and so you need to keep repeating the process of joining both. Another issue that people have come up with is the speed which is extremely slow and the limited features of Samsung Kies note 4.
A great alternative to Kies is dr.fone toolkit - Android Data Backup & Resotre
Now being considered a Poor tool, Samsung Kies has lost its popularity and hype due to inefficiency in creating backups of your device and transferring data and files to the PC. Now there is a newly launched and tested tool that works effectively and efficiently as compared to Samsung Kies and is our number one recommendation. It is indeed dr.fone - Android Data Backup & Restore.
This is a much better way to restore and backup your files on your computer without any hassles. Prior to restoring your files, you will also be given an option to review the transfer images. This way you can keep your phone well organized and managed and never lose any vital data.
Flexibly Backup and Restore Android Data
Selectively backup Android data to computer with one click.
Preview and restore backup to any Android devices.
Supports 8000+ Android devices.
There is no data lost during backup, export or restore.
3981454 people have downloaded it
As we all know mobile phones has become an integral part of our lives and we tend to store out important files in them. Therefore, to keep them safe for long it is important to make use of an effective tool such as dr.fone kit which enables easy backup and restores options for the Samsung users.
Overall, to make this happen, you need a reliable tool, such as Samsung Kies 3, in order to backup your files from your mobile to your PC. At any time in the future, you can always get the data back to your phone whenever you need.Also, when you require a tool that works with numerous mobile devices, then it convenient makes use of Dr.Fone Data Backup & Restore. Its flexibility and adaptability are the greatest features since it files with different with a whole host of Android mobile devices. It is also easy to operate and extremely speedy.
Samsung Tips
Samsung Tools

Samsung Tool Issues

Transfer Samsung to Mac

Samsung Model Review

Transfer from Samsung to Others

Samsung Kies for PC