How to Use WhatsApp Business for PC?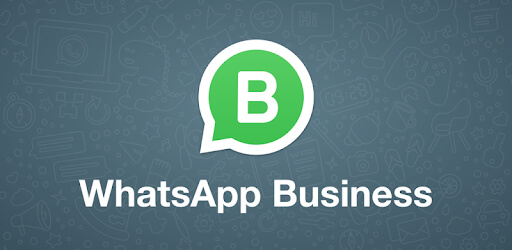 WhatsApp Business is an app that has been built for the convenience of the small business owners. The app is completely free and can be downloaded through the internet. You can use this app to form a catalog, which will help you in showcasing your products and services. The WhatsApp Business app has various features that can help you to connect with your customers quickly. Not only the small businesses, but the WhatsApp Business app can also be used by large enterprises to provide customer support to their customers. These businesses use WhatsApp Business app to communicate with clients from all over the world and allows you to connect with them in an easy, safe, and dependable way. In this article, we will learn more about WhatsApp Business, its uses, benefits, and how it can be downloaded for your PC.
Part One: Can I use WhatsApp Business on PC?
WhatsApp Business is a very useful app for all kinds of customers as it helps the businesses in connecting with their customers and notifying them with some important information. The app works like the very popular WhatsApp Messenger as the WhatsApp Business app allows you to do everything that one can do on WhatsApp Messenger, like – messaging sending photos, etc. Also, you can use WhatsApp Business on your PC through WhatsApp Web.
Part Two: What are the features of WhatsApp Business PC.
Below are some features of WhatsApp business PC –
Free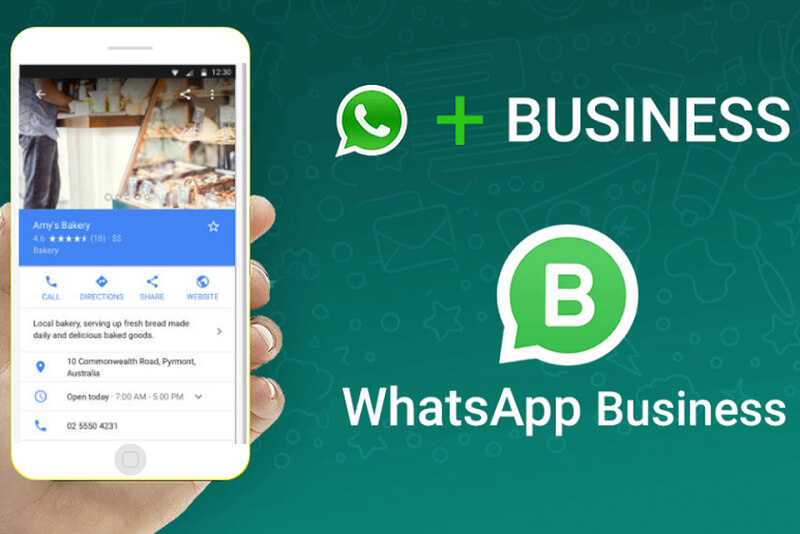 WhatsApp Business is a free app, which means that you can communicate and connect with your clients at no cost. Using this app means that you won't have to spend any money on sending SMS messages to your potential customers. Moreover, the app is completely safe and secure and helps users to be tension free as the service comes only from a known source and verified service provider. Using this app also means that small businesses don't need to spend a bomb on creating their app.
Business Profiles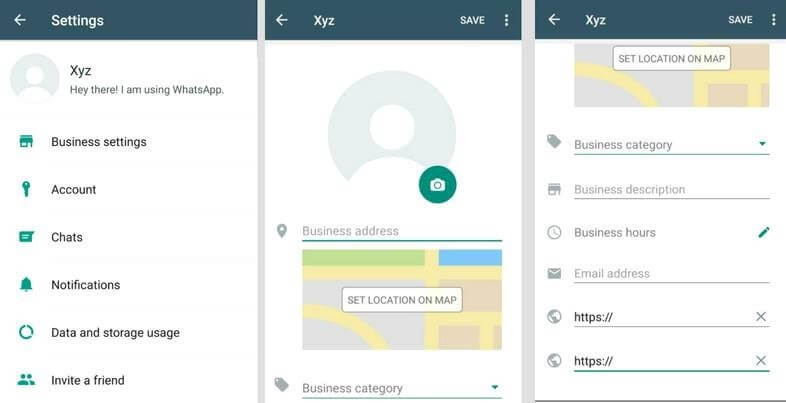 WhatsApp Business App lets users generate a business profile having all their useful information like your address, phone number, business description. This information helps the customers to easily discover the business and get additional information about it. A verified business will help gain the trust of the customers as they can be sure that the business is authentic and not some scam.
Messaging Tools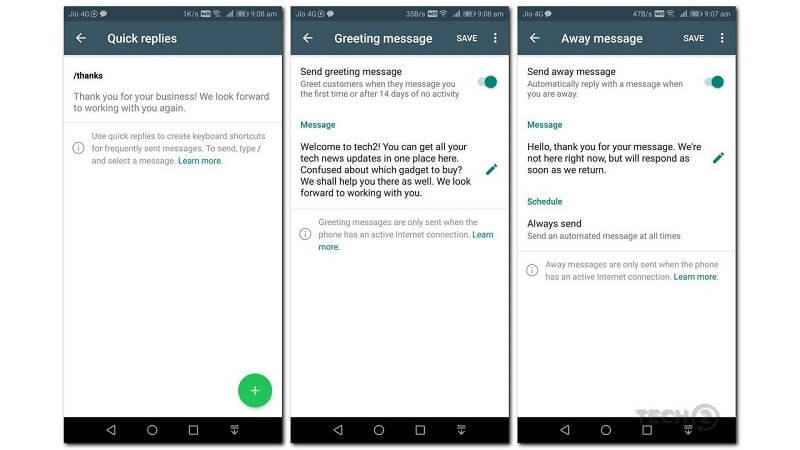 The messaging tools of WhatsApp Business App help you to save a lot of time. One such messaging tools are the "Quick Replies". Through it, you can save and send the same messages again if it is an answer to some common question. This will save both your time and energy. One more tool is known as "Automated Messages". You can also set up greeting messages, which can be like an introductory message, introducing new customers to your business. You can also custom 'away messages', which allows you to set an away message during off-hours or when you are busy and unable to answer the calls and messages.
Statistics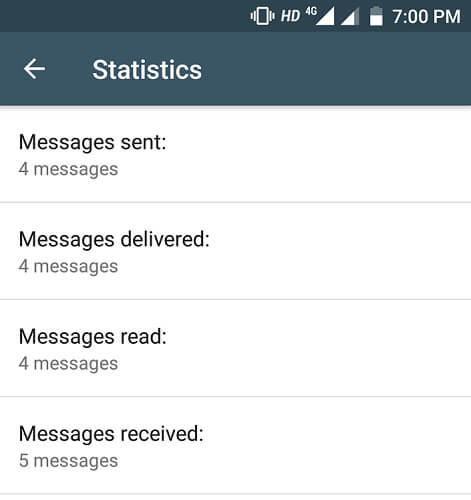 Messages also mean data. Data in many cases gives an insight into the customers so that the businesses can act accordingly and work on providing satisfaction to their clients. To help in this regard, WhatsApp Business offers messaging statistics. This feature allows businesses to evaluate simple metrics behind the messages sent, delivered, and read so that the businesses can work on the strategy of best messaging to contact their customers.
WhatsApp Web
WhatsApp Business does not only work on mobile phones, but you can also use this app to send and receive messages on your PC or laptop through WhatsApp Web.
Part Three: How to download WhatsApp business for PC?
It is extremely easy to get WhatsApp business for PC as it requires for you to just install it on your phone and then use WhatsApp Web. However, the process is completely different if you want to install WhatsApp business PC on your PC as an app and then set it up using your PC as well. This can be done by installing an Android emulator and with this Android emulator, you will always be connected to your clientele. Using an Android emulator means that you don't have to install the application on your phone and then open it in the web browser. As there is no WhatsApp Business app designed especially for PC one can use BlueStacks emulator to access the WhatsApp Business app.
Here, we will install the application on the phone by using the BlueStacks emulator, which is a software accountable for emulating Android applications on PCs. The software works by connecting the barrier amid an Android operating system and operating systems of your PCs by making all apps common to Android devices run on PCs.
Part Four: How to use WhatsApp Business with WhatsApp Web
WhatsApp Business is an extremely beneficial app because of all the effective tools installed in it. The app can also be used on your PC, which means you can use it from the comforts of your office or home. With WhatsApp Business, you can recognize all the completed orders, old customers, and new customers on one platform. So, to manage your business in a better way all you must do is just download the app and make your work easier.
WhatsApp Web is the version of WhatsApp for PC, which lets you see the same interface you see on your mobile. Follow the steps given below to download WhatsApp Web directly -
Open https://web.whatsapp.com in your browser. A QR code will be displayed in front of you.
Open WhatsApp Web on your mobile and after going to the settings select the "WhatsApp Web" option.
Scan the QR code, and you will soon see the App interface display on your PC.
Part Five: Reasons to use WhatsApp Business
WhatsApp Business allows you to have a one on one conversation with your clients. Here, you can even send a contact, email, or image to the client for a better understanding. Through your Business profile, the customers can know more about you and your business.
As you can use messaging to communicate with the clients, you can reach them where they are. This way clients are free to use the messaging app that they prefer.
As WhatsApp Business is a global app, you can use it to communicate with the customer who is situated in some other geographic location or the customer who travels frequently. The fact that this app is free has made it more popular among the masses.
The best part is that on WhatsApp, the chat is a two-way street. Which means businesses and customers can communicate directly. Customers can have a real conversation with real people and not machines.
Conclusion
WhatsApp Business is a boon for small businesses as the app helps them to grow their business with the help of the various tools installed in it. The app cannot only be downloaded in a mobile device but can also work in a PC, although with a different method. However, the app still has a long way to go and needs to add some more features to make it more useful for the businesses.
WhatsApp Business Tips
WhatsApp Business Introduces

WhatsApp Business Preparation

WhatsApp Business Transfer

WhatsApp Business Using Tips