Q&A of WhatsApp business Multiple Users
What is WhatsApp Business?
WhatsApp Business is a free messaging app for small business owners and other big firms. It works similarly to the WhatsApp messenger. Small businesses could link better with their clients with WhatsApp Business.
WhatsApp Business businesses were already making use of WhatsApp before WhatsApp business became available. They were using WhatsApp Groups and this was especially popular with sales agents. Asking companies to use WhatsApp for business made sense as a WhatsApp Business Model.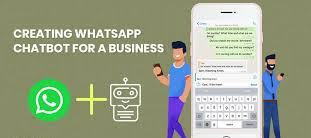 WhatsApp is much like Facebook Messenger. There are numerous users on WhatsApp that the platform is significantly hard to ignore. In early 2020, the mid-2020 WhatsApp Business played an important rule during the Pandemic Period recently WhatsApp hit 2 billion users and up from 1.5 billion users in the Quota of 2017. This is an astonishing feat considering it's approaching the numbers of Facebook, which currently claims 2.5 billion users as of Quota 2019.
It's not just about the number that is massive of though, it's about engagement. WhatsApp users send about sixty-five billion messages per day, which is about 760,000 messages per second! Even WhatsApp Status, which was seen as a joke when it came out already has 460 million daily active users. Compare this to that of Snapchat's 191 million and you will begin to understand the magnitude of WhatsApp's dominance.
Over three million businesses have already leaped by using the WhatsApp Business app for Business. This data is supported by the fact that the app has over ten million downloads on Google's Play Store recently.
You need to create an awesome business profile
With WhatsApp Business, you can create your business profile. In your profile, you can easily add details like the company's website, location as well as contact information. This feature builds the trustworthiness of your business.
You can manage your messaging statistics
WhatsApp Business offers you the ability to track messaging statistics. For example, you'll be able to see the number of messages sent and messages read. This permits you to track businesses' campaign performance over WhatsApp Business.
You can also set your business timings
This is similar to traditional WhatsApp. WhatsApp Business works with a single phone number. This makes it to be dependent on one person to manage the account. A single person cannot stay available 24hours to respond to customers. for this reason, WhatsApp Business offers the feature to set your business hours in the app.
Types of WhatsApp Business Accounts
Here where things get a little complicated. WhatsApp created 2 different types of business accounts. One for small businesses and another one for bigger companies
WhatsApp Business App allows small business people to separate their personal and their business WhatsApp conversations. With the WhatsApp app, they could communicate with the local customers as well as act in response to messages. The app even has some automation features.
For you to create a WhatsApp Business App account you will need to download the app onto a phone with a sim card. Remember, you will need a separate sim card for WhatsApp business; you cannot use the same sim card as your account.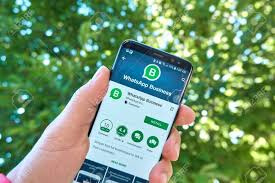 Getting started with the app is as quick as buying a sim card. The downside is that simply have a user that is single whoever is holding the phone at the time. Having an extra phone for your WhatsApp business is useful it around so you can pass.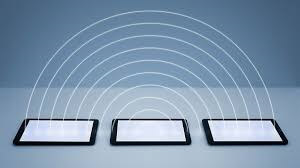 WhatsApp Business API is for larger companies to interact with a worldwide customer base. At first, just enterprise-level companies could get access to WhatsApp API. The API was utilized for use cases like WhatsApp booking and notifications on KLM.
Recently, smaller companies have started being approved for API accounts for simple use cases like customer service. Creating a WhatsApp Business API account still demands to be approved by a WhatsApp partner
Since the account is just the use of an API, the full potential of your account depends on your WhatsApp Solution Provider. The API also comes with rates and messaging limitations made to prevent spam messaging and encourage fast responses.
You can promote an item launch or share the latest news regarding the products together with your status. Your status is seen to all of your clients. Hence, it's convenient to promote your business.
It's also easy to generally share advertising videos/images or documents that are informational. This will enhance your connection with customers. You can manage your marketing campaigns and contacts in a single place. Hence, it gets easy to manage your work.
Group your chats with labels
WhatsApp Business enables you to include labels to your chats. You can categorize your chats into groups like new clients, returning customers, and customers awaiting orders. You can make use of WhatsApp Business and WhatsApp on the device that is the same. You'll need a business that is a separate number to sign up for WhatsApp Business. All of this sounds great for connecting with existing clients or also acquiring users. However what if clients can pay you via WhatsApp directly? This is coming soon.
Below are some questions that you will like to find out the answers
Part One: Can I use multiple users for a WhatsApp business?
This might be only possible through the official WhatsApp API, which Trengo integrates via several official WhatsApp Business partners, is achievable by connecting your WhatsApp Business number with Trengo.

This is Trengo multi-channel inbox incorporate with numerous WhatsApp Business API providers. This enables numerous users to utilize the same WhatsApp Business number straight from one inbox. The benefit of implementing WhatsApp Business through Trengo is that more consumers can be helped at the same time. This results in faster response time and greater customer satisfaction.
Another advantage of making use of WhatsApp Business via the team inbox is not each employee has to use their personal WhatsApp Business number becomes reached out to. The company that is a general division contact number could be used to keep in touch with customers.
Part Two: Can I use WhatsApp business on multiple devices?
The team inbox is available via numerous devices, Trengo runs fully in the cloud. This additionally makes WhatsApp for business accessible on numerous devices. Every user includes a personal account that has to access the team inbox to answer WhatsApp communications. The portal is available via the browser, but also Windows and Mac clients, and applications that are mobile Android and iOS devices.
This way you can be reached from anywhere on earth.
Part Three: Can multiple users log in to one WhatsApp a business account on multiple devices?
This is very simple to accomplish but it's perhaps not possible through the WhatsApp Business App.
Making use of software like Trengo that is a shared team inbox for businesses, it is possible to add WhatsApp as a channel. The software runs completely in the cloud and agents that are multiple be added to communicate via WhatsApp. The benefit is which you cannot just use the account on multiple products; it is possible to effortlessly collaborate with your peers by tagging and assigning. You can manage all your business communications from WhatsApp Business. You don't have to worry about losing important business information. You can come together with your team by producing groups and sharing files in a few moments.
WhatsApp Business allows you to produce an experience that is seamless your customers and increases their loyalty towards your business. Analyze your customer information to find out how many are available on WhatsApp. Make certain that you've got their consent to contact them. Once confident that is you're then you can integrate it into your marketing strategy. WhatsApp Business could be the future of the customer-brand relationship. It can assist you to change the real way your customers perceive your organization.
Lots of our clients send important meeting reminders to their customers via WhatsApp. is working on automating the process of sending reminders with WhatsApp Business.
Conclusion
WhatsApp has many messaging that is useful for business. There are key distinctions to note, for what you may do with communications, broadcasts, automation, and using WhatsApp as a CRM, according to when you have a WhatsApp Business App or API account.
The following section will allow you to know how you can make use of WhatsApp Business to its complete messaging and CRM perspective, centered on the sort of business account you have actually.
Messaging is a good place to start discussing WhatsApp Business limits. WhatsApp designed the app and API with specific groups of businesses in mind. The limitations associated with one of these two account types reflect that. WhatsApp Business App Messaging their designed to get small businesses onto WhatsApp Business. There are no texting limits. As long as you have a contact number, it is possible to send a message. Yes, using the app, businesses can deliver the first message over WhatsApp.
WhatsApp does perhaps not limit the application on the true quantity of messages sent or on kinds of content. So long as the other person will not block you, you shall be able to send messages for them. WhatsApp Business Automation
Regarding automation, out associated with the box, the app is a clear winner. It comes with useful automation features. For the API, automation features rely on your WhatsApp Business answer Provider. WhatsApp Business is an excellent solution business that serves customers in nations where WhatsApp is critical.
WhatsApp Business Tips
WhatsApp Business Introduces

WhatsApp Business Preparation

WhatsApp Business Transfer

WhatsApp Business Using Tips