How to Uninstall Facebook on Android – Everything You Need to Know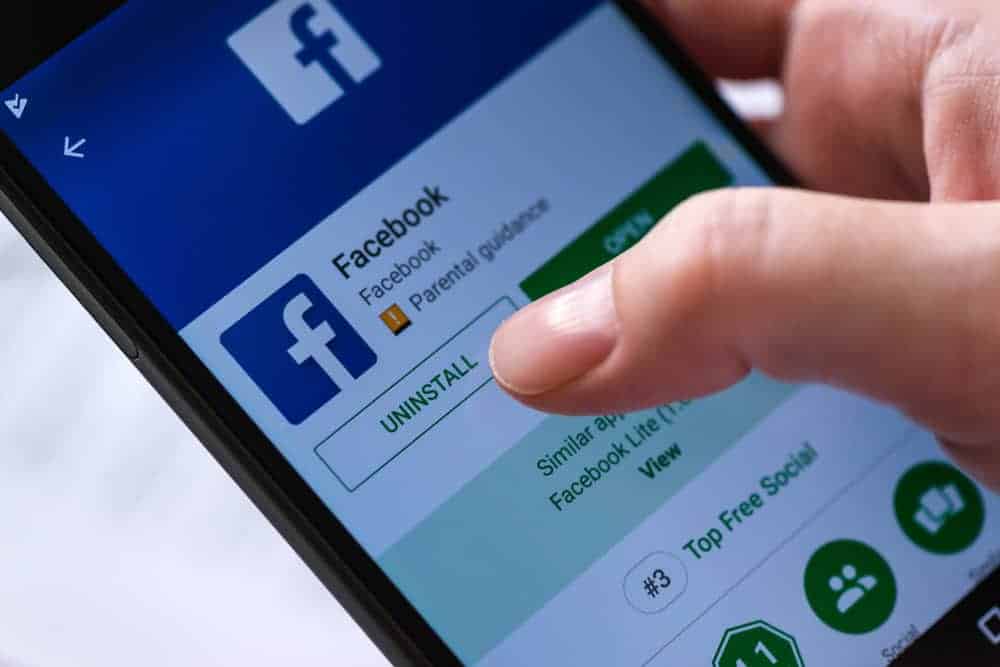 Facebook is hard to get rid of. If you've ever tried deleting it from your phone or PC, you definitely know that. Whether you need a break from social media or you've decided to deep-clean your device, you shouldn't give up on removing Facebook without a fight.
Without further ado, here's how to uninstall Facebook from Android.
How To Disable Facebook on Android
In a minute, we'll show you how to get rid of your Facebook Android app forever (or until you decide to reinstall it). But first, let's talk semantics. If you want to take a break from Facebook, there are several ways to do that. Are you sure you want to delete it altogether?
Also, deleting the Facebook app is not the same as deleting the account.
After you uninstall the Facebook app from your Android phone, you can still access your account from your PC or any other device. All your friends, photos, and posts will be intact. In fact, you will still be able to log into Facebook via the browser on your Android.
But if you delete your Facebook account, that's permanent.
Also, uninstalling Facebook from your phone won't affect Messenger, as these are two separate apps. But you won't be able to use it if you delete the account.
Facebook offers a third, middle-ground option for both the app and the account. If deleting sounds too definitive, you can disable the app or deactivate the account. Neither is permanent, and you can enable the app and reactivate your account whenever you want.
Here's how to disable Facebook on your Android smartphone:
Step 1. Go to Settings > Apps.
Step 2. Find Facebook and tap to access App info.
Step 3. Tap Disable.
For many Android users, disabling the Facebook app is the only option they have. For instance, it's known that some Samsung phones come with a pre-installed Facebook app that you can't delete. If that's you, you'll be happy to know that disabling will do the trick.
Part 1. How to Uninstall Facebook on Android via Icon
There are two ways to get rid of Facebook on Android – by tapping on the icon or accessing the app from Settings. Here's how to uninstall the app via the Facebook icon:
Step 1. Open the App Drawer by swiping up from the bottom of the home screen and searching for Facebook.
Step 2. Tap on the icon and select Uninstall.
Step 3. Tap Uninstall to confirm your choice.
Part 2. How to Uninstall Facebook on Android via Settings
Follow these steps to uninstall the Facebook app from Settings:
Step 1. Open the Settings app and navigate to Apps.
Step 2. Find Facebook and tap for more options.
Step 3. Tap Uninstall at the bottom of the screen.
Step 4. Tap OK to confirm your choice.
Part 3. Bonus Tip: Why Use a Third-party Data Management Tool
Ask anyone, and they'll tell you the same thing – deleting Facebook is a relief. Nobody has ever regretted taking a rest from social media. On the contrary, excessive use of Facebook and similar platforms can fuel feelings of anxiety, depression, and addiction.
Your mental health comes first, but that's not the only reason to remove Facebook from your Android phone. Many people take this step to protect their privacy.
Why are we telling you all this?
Deleting the Facebook app from your Android phone via icon or from Settings should be effective enough if you want to restrict your social media usage. Unfortunately, this way of deleting the Facebook app doesn't remove Facebook from your phone entirely.
Chances are, you have a lot of third-party apps that are connected to your Facebook account. They will continue to collect your information and send them to Facebook headquarters. Also, most files and apps are never really deleted – they are only marked as such.
That's why you need a third-party tool for deleting a Facebook app.So, Also, if you're looking for a more efficient way of managing your Android apps, you can check here for our recommendation of the top Android desktop managers
A robust data management tool like Wondershare Dr.Fone can help you uninstall families of deeply rooted apps and even remove pre-installed apps from your Android device.
Wondershare Dr.Fone is a clever tool – after deleting the real app from your phone, it fills your device storage with random data. Adding new data, erasing it, and adding it again ensures the app doesn't leave any residue data or backup that you can use to recover the app.
Besides, having a dedicated data management tool for your phone can help you in many other scenarios. Using an intuitive desktop app, you can preview and transfer data between your phone and PC, including contacts, social media files, call history, etc.
safe & secure
Conclusion
Do you want to know a secret? Facebook doesn't want you to leave. The company will do everything in its power to keep you using its services, including magically undeleting the app on your Android. But don't give up. If it shows up unannounced, just uninstall it again.