Top 5 Snapchat Screenshot Apps to Taks Screenshots without Notification
Snapchat has become an immensely popular image and video messaging application throughout the world.The most important feature of this Snapchat is that the image and video will disappear after 10 seconds of opening. Due to this unique feature , many people are unable to save even their utmost favorite snaps . However, do you know that there are third party Snapchat screenshot app which can help you save and keep your selfies or most liked snap in your device forever? Moreover, some of these Snapchat screenshot app allows you to take screenshot without notifying the sender.
Isn't that awesome?
So for all those who are excited and want to know how to go about it, here is a list of top 5 screenshot app for Snapchat that will help you take and save screenshots without any notification to the sender.
Part 1. iOS Screen Recorder: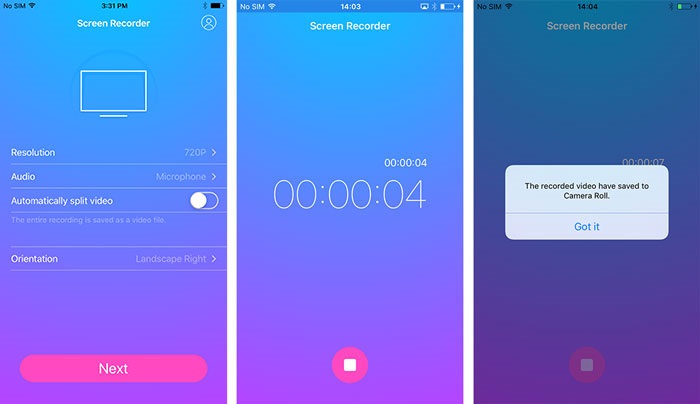 This toolkit is a great Snapchat screenshot app for its variety of features. So, if you really want to have the Snapchat capture app save snaps and videos of the sender secretly, without any notification given to the sender, iOS Screen Recorder is the app to go for.
Easily and flexibly record your screen on computer.
Mirror your device to your computer or projector wirelessly.
Record mobile games, videos, Facetime and more.
Support jailbroken and un-jailbroken devices.
Support iPhone,iPad and iPod touch that runs on iOS 7.1 to iOS 13.
Provides both Windows and iOS software (the iOS software is unavailable for iOS 11-13).
3981454 people have downloaded it
PROS:
1. It is the tools are easy and simple. The iOS Screen Recorder comes with an iOS app. The Recording is very smooth.
2. The iOS screen recorder developed by Dr.Fone is the best and most useful app since it is 100% safe and secure. In addition, it gives you a completely guarantee of not losing any data during the process.
CONS:
The Windows software is available for iOS 7 to iOS 12, but the iOS software is availble only for iOS 7 to iOS 10.
Part 2. Screenshot for Snapchat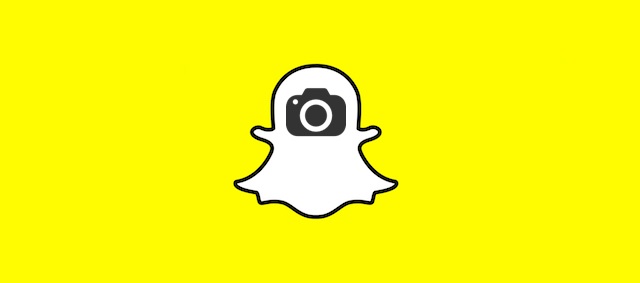 Here is another method of saving Snapchat photos on your device without any notification sent to the sender is the screenshot for Snapchat. This Snapchat screenshot app does not involve any other party app and it is completely based on Google's Now on Tap functionality.
Features:
• It acts as an extension for the official Snapchat app and so it can be used very easily
• It helps to capture the screenshot in one single click
• It is one of the most compact apps, yet effective.
PROS
• It will keep everything real and exclusive content and there will be no advertisement on the Snapchat feed.
CONS
• It will not help you with data tracking and it is very time-consuming app along with this it has very limited features.
Supported Platform: - iOS and Android
This is another way to do the screenshot in a secret way without sending notification to the sender.
Part 3. MirrorGo Android Recorder
You can even use this method which is known as MirrorGo Android Recorder. It is a desktop application which can mirror your iPhone screen to PC/Mac via AirPlay and gives you an option to take screenshot. This screenshot will be saved automatically to your local file in PNG format. This tool has a recording function also to save some Snapchat videos.
Mirror your android device to your computer!
Play Android Mobile Games on your Computer with your Keyboard and Mouse for better control.
Send and receive messages using your computer`s keyboard including SMS, WhatsApp, Facebook etc.
View multiple notifications simultaneously without picking up your phone.
Use android apps on your PC for full screen experience.
Record your classic gameplay.
Screen Capture at crucial points.
Share secret moves and teach next level play.
7 Day Money Back Guarantee
PROS
It is very easy to use and setup. It also supports mirroring over Wi-Fi and mobile data.
CONS
There are only a few versions and most of Android phones do not enable wireless display options.
Supported Platforms: - Android
Part 4. Apowersoft Screenshot Recorder
For taking a screenshot very secretly, then you can use this tool which is known as Apowersoft Screenshot. This is totally a free app for the Android users. It offers two ways screenshot on your android. In one screenshot key the combo is "Power" + "Volume down/Home" buttons. The other comes with an overlay icon which is for Android 5.0 and higher. With this you can capture the screen without sender knowledge. You can even do the editing of the images.
Features
• It is one of the few apps that come completely for free, it has no in-app purchases too.
• This app is very easy to use and anyone can use it very easily by following some simple steps.
• You also get an option to save the video either in the local storage or in any of your backup storage locations
• This app has been rated among the top in the Google Play Store
PROS
It works great with the windows 10, full image editing is done and even screen video recording is done.
CONS
It can't capture snaps and videos on the second monitor.
Supported Platform: Android
Part 5. Casper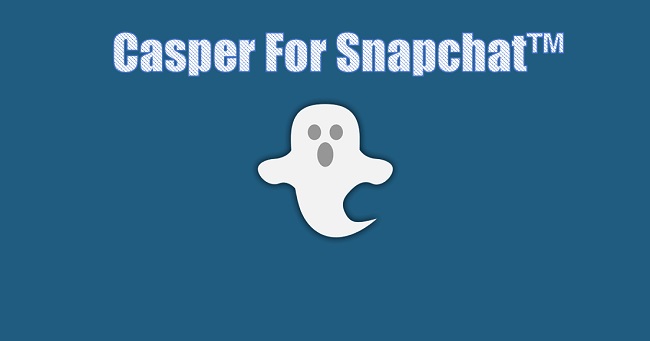 Now we will talk about the Casper app which is the creator of the SaveMySnaps app. The Casper app is a different Snapchat client, which is above all the list in the applications. It includes the facility of saving snaps, forward, snaps, apply filters to photos, slide filters, add stickers to photos, etc. The Casper app is available only on for Android phones.
Features
• The Casper app almost looks like a duplicate of the original snapchat app, which makes it easier to use
• This application not only allows you to capture screenshot, but also gives you options to forward it, apply filter or share it on any of your social media accounts
• This application comes from the creators of SaveMySnaps and so is completely trustable, the developers are known for their good work all around the world
PROS
This is the best method of this Casper app which is automatically logged out of the Snapchat application on your mobile.
CONS
It seems to be very lengthy and difficult method to screenshot without anyone knowing.
Supported Platforms: Android and iOS
So, in this article we have learnt a handful of techniques to take screenshot of Snapchat. Please follow the methods and use the apps as per your use. We recommend you to use the dr. fone toolkit iOS screen recorder for iOS and MirroGo for Android devices. These are the by far best solution for taking snapshot on Snapchat. And the best part of using this two applications is that they pose no risk to your device, which means that by mistake if you make any mistake, you can easily go back to the starting point. So, I really recommend you to give these apps a try. I hope that you really had a good time reading this article!
>
How-to
>
Record Phone Screen
> Top 5 Snapchat Screenshot Apps to Taks Screenshots without Notification