4 Solutions to Download Snapchat Videos on iPhone & Android
Presently, ratings state that Snapchat is the most popular messaging app among teens. The popularity of Snapchat isn't without any base (or simple luck). It's a very unique application that automatically vanishes snaps after a particular amount of time. You can send a photo, video or text on Snapchat and the message will be completely wiped off after sometime or after the receiver has viewed it. Now, let's get to the harsh (and still a mystery to many) truth. You can actually save the photos, videos and stories shared on Snapchat permanently on your device internal storage. But if you don't know how to download Snapchat videosthen this is just the article that you have been looking for. Just keep on reading this article to know everything relatedto Snapchat download videos. So, let's begin guys!
Part 1: Download Snapchat videos on iPhone with iOS Screen Recorder
Users of iOS may think that it is completely impossible for them to bypass Apple security in order to get a toolkit that will help them to save Snapchat videos. But, the reality is that there is a toolkit present that is completely genuine and approved by all major device makers. It is known as iOS Screen Recorder, and has been developed by Wondershare.
Record Snapchats on iPhone, without jailbreak or computer required.
Mirror your device to your computer or projector wirelessly.
Record mobile games, videos, Facetime, Snapchats and more.
Offer both Windows version and iOS app version.
Support iPhone,iPad and iPod touch that runs on iOS 7.1 to iOS 13.
Offer both Windows and iOS programs (the iOS program is unavailable for iOS 11-13).
3981454 people have downloaded it
Follow the simple steps given below to know how to download Snapchat videos that has been send by others.
1.1 How to download Snapchat videos with iOS Screen Recorder app?
Step 1. Download and install iOS Screen Recorder app on your iPhone.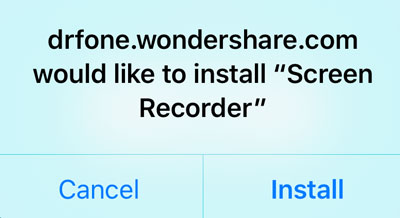 Step 2. Then it will ask you to trust the enterprise distributor on your iPhone. Just follow the gif below to do it.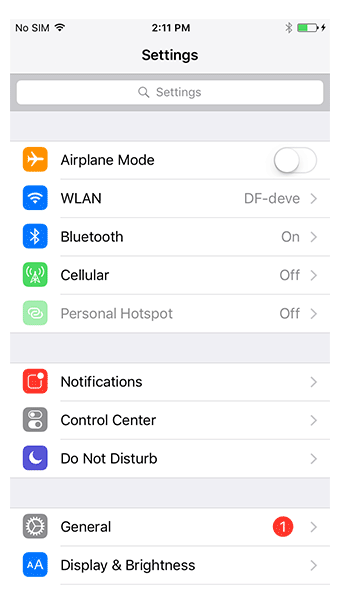 Step 3. After iOS Screen Recorder app is installed properly. Open the app, and we can customize the recording settings, such as video resolution and audio source,etc.
Step 4. Then tap on Next to start recording your iPhone screen. When iOS Screen Recorder minimize the window, open Snapchat and start play the video/story you want to save.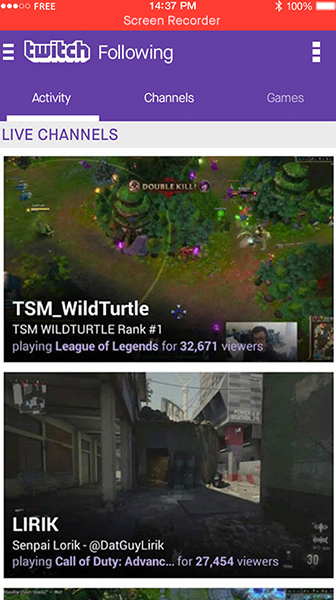 Step 5. After the playback is over, tap on the red bar at the top of your iPhone. Then the recording will end and the recorded video will be saved to the camera roll.
1.2 How to download Snapchat videos with iOS Screen Recorder software?
• Step 1: Download and start iOS Screen recorder on your PC. Now you will see a pop-up of iOS Screen Recorder on your toolkit screen.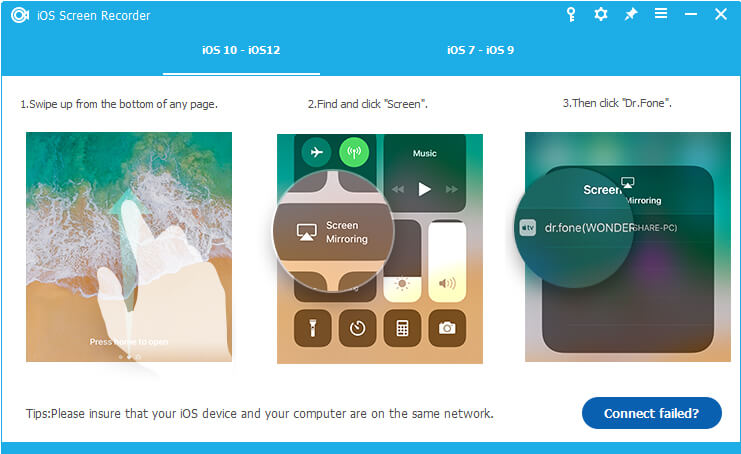 • Step 2: Connect your iOS device and computer in the same wireless network. You can do this by setting up a Wi-Fi network on your computer and connecting your iPhone to that wireless network.
• Step 3: Cast your iOS device on your computer
For iOS 8 and iOS 7: Swipe up on your device screen and select "Airplay "option. Select dr.fone and enable "Monitoring" option.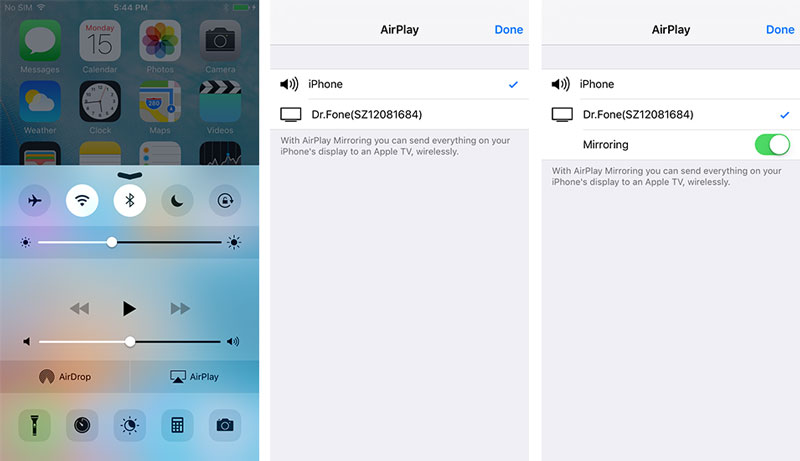 For iOS 10: Swipe up on your device and choose "Airplay Monitoring" from the menu. Here you have to choose dr.fone to allow your iPhone cast to your computer.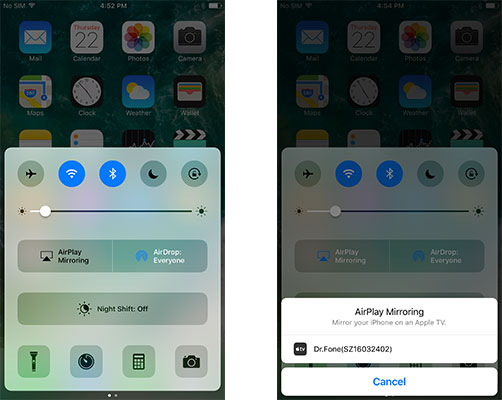 For iOS 11 and iOS 12: Swipe up on your device and choose "Screen Mirroring". Then choose "dr.fone" to allow your iPhone to be cast to your computer.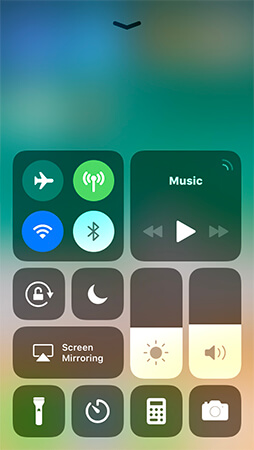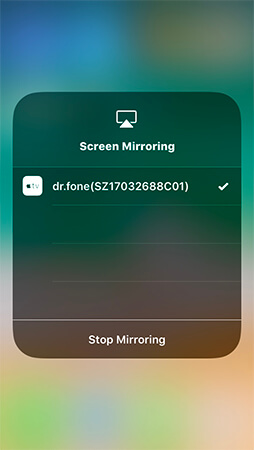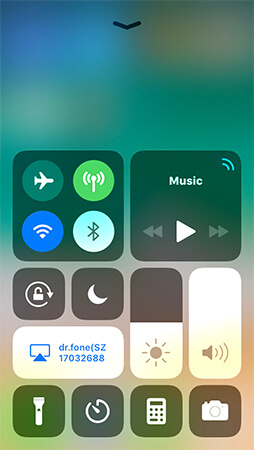 • Step 4: Record your device Screen on your PC.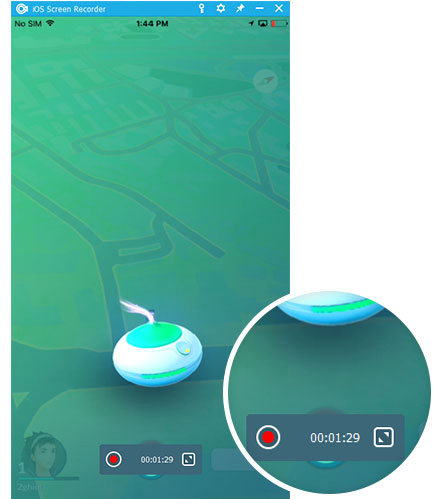 You can click the circle icon that will be available on the bottom of your of the screen to start recoding your Apple device screen. The device will export HD videos once you finish the recoding by clicking that same button (used to start recording) again.
Pros
• It is a very user-friendly toolkit.
• It is completely secure and safe to use.
Cons
• You can't use this iOS screen recorder without a PC.
Part 2: Download Snapchat videos on iPhone with Mac (Yosemite required)
The all new MAC OS X (Yosemite) allows the user to record videos with the help of Screencast. And it is a completely free feature offered on this brand new operating system. Follow the following steps to use the build in screencast feature of Mac
• Launch the QuickTime Player. It is an integrated app that comes with the new OS.
• Click on file and select 'New Recording'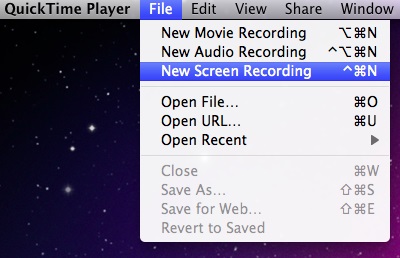 • A black screen window opens, click on the arrow on the right side of the screen to select the microphone. You can choose between High and Medium quality videos.
• Finally it's time to select where the finished video will be saved to. Specify the path to save the recorded Snapchat video.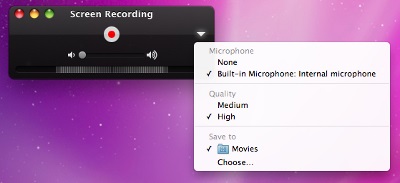 • When you are ready to begin, click the 'record' button.

• Once you are done, you can click the 'Stop' button located at the top in the Mac menu bar or you can click cmd+ctrl+Esc.

Pros
• It doesn't require you to download any toolkit
• It is a very easy and simple process
Cons
• You need a Mac for this job
• It supports only iOS devices
Part 3: Save Snapchat videos on Android with MirrorGo Android Recorder
For the Android users, the situation is quite the opposite. A lot of third party apps are present in the web and that confuses the user about which one is genuine. Moreover many untrusted apps have illegal trackers that can hack into your device. So the best option is to use Android Screen Recorder from Wondershare. It comes from a genuine developer that has millions of users worldwide.
Mirror your android device to your computer!
Play Android Mobile Games on your Computer with your Keyboard and Mouse for better control.
Send and receive messages using your computer`s keyboard including SMS, WhatsApp, Facebook etc.
View multiple notifications simultaneously without picking up your phone.
Use android apps on your PC for full screen experience.
Record your classic gameplay.
Screen Capture at crucial points.
Share secret moves and teach next level play.
3981454 people have downloaded it
Follow the simple steps given below to download Snapchat Stories using Android Screen Recorder.
• Step 1: Download the application on your computer (it is available on the Wondershare official website). After the download is over install it and then finally launch the toolkit.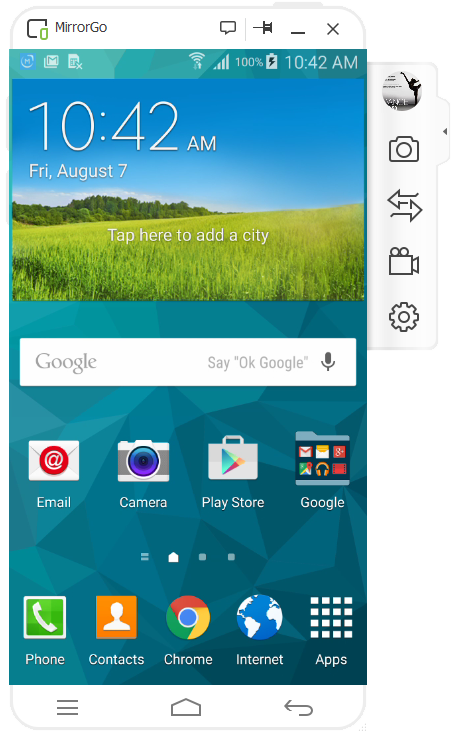 • Step 2: Connect your Android device with your PC using an USB cable. Your device must be detected by your computer, for this you have to ensure that the appropriate drivers are installed on your PC.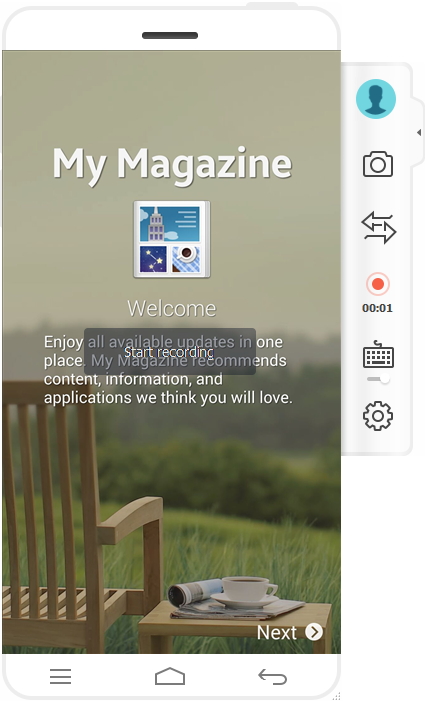 • Step 3: Find the option 'Android Screen Recorder', it will be located on the right hand side of the screen, now just click on it. The system will show you the above window now.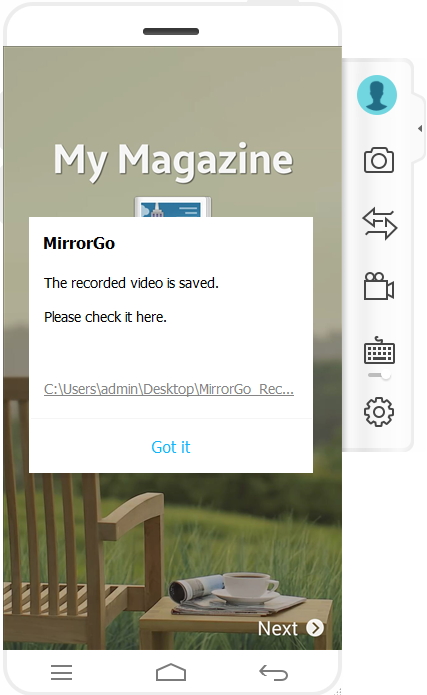 • Step 4: Check the recorded video that has been saved with the file path (that you have specified as default) once the download has been completed.
Pros
• Comes from a trusted and genuine developer
• Only a few simple steps are enough to use it
• Supports Android devices from Android v4.0 and above
Cons
• You need a computer for this task
Part 4: Use another phone and its camera to record Snapchat video
If you want to avoid the trouble (although using the Wondershare toolkit is the most easy task) of downloading toolkits and using ur PC to record save Snapchat videos then you can simply take another phone and record the Snapchat video using that phone. It might seem to be the simplest of methods but the process isn't actually a standard one
Pros
• You need not use any toolkit
• You do not have to connect your device to your PC
• It is the most basic process of saving multimedia
Cons
• The video quality will be improper due to light issues
• You have to use two devices at the same time, which might be an uneasy task
• Even if your hand moves for a single moment, it can cause huge quality issues.
So, through this article we talked about 4 solutions about how to download Snapchat videos. Wondershare is the best in this field and I would recommend all iOS and Android users to use their toolkit to download Snapchat stories. Hope you guys really enjoyed reading this article on Snapchat download videos!