How to Fix a Frozen iPod Nano
Among its many different models, this version of the iPod nano is the most complex to unfreeze as it has to be done according to the model and generation of the device. Care should be taken so as not to damage your device accidentally. All in all, the methods that should be undertaken to fix frozen iPod Nano.
Part 1: Why my iPod nano has frozen?
There are various reasons that can contribute to the freezing of an iPod nano. It could be due to the compatibility setting configured on the device or it can also be caused by power issues affecting the device, among other things.
The major benefit of fixing any frozen iPod device is that it will basically reset your device into its original factory settings and automatically cancel any other issues that can affect the device's functionality.
Fortunately, this process isn't as discouraging as it sounds because you can still perform a backup before doing a hard reset to avoid losing all your data.
Possible Situations
Reset an iPod Nano (6th & 7th Generation)
Resetting the iPod nano 6th generation (shown above) will require you to hold down the Sleep/Wake button and the volume down button simultaneously for a few seconds to achieve unfreezing of the device. For the 7th generation iPod nano (shown below), long-press the Sleep/Wake button and the Home button until the screen goes black.
Reset an iPod Nano (1st, 2nd, 3rd, 4th & 5th Generation)
All these remaining models have a similarity in that they all can be reset in the same way. It's basically done the same way as you would with a classic iPod nano thus, it won't take too much of your time. Carefully follow the steps below to reset your iPod nano.
Step 1:Toggle the on and off switch then slide it to Hold. Finish by turning it off again.
Step 2:Press and hold down the Menu and Select buttons until the Apple logo appears. This could take a few moments.
Step 3: Turn on your device to confirm it has successfully worked and is good to go.
Part 2: How to fix frozen iPod nano
dr.fone - iOS System Recovery is a great and reliable software that can assist you with a wide range of issues from resetting any iOS device to backing up data and even fixing your device's operating system. It comes with numerous perks and built-in features that enable you to work on your device from your PC unit using only a USB cable.
The software also lets you effortlessly maneuver through various file formats to make it easy during backing up and restoring one's device. Aside from this, it also has an exquisite interface that lets you navigate through the software with ease.
Fix your frozen iPod nano easily & flexibly
Fix with various iOS system issues like recovery mode, white Apple logo, black screen, looping on start, etc.
Only fix your frozen iPod nano to normal, no data loss at all.
Work for all models of iPhone, iPad and iPod touch.
Fully compatible with Windows 10 or Mac 10.11, iOS 9.3
3981454 people have downloaded it
How to use dr.fone to fix a frozen iPod Nano
Step 1:Download, install and launch the software. After doing so, connect your iPod Nano to your PC device to start the process.
Step 2:Proceed by selecting the "iOS System Recovery" option from "More Tools" tab on the left side of the main window of dr.fone and click "Start" to fix your frozen iPod Nano.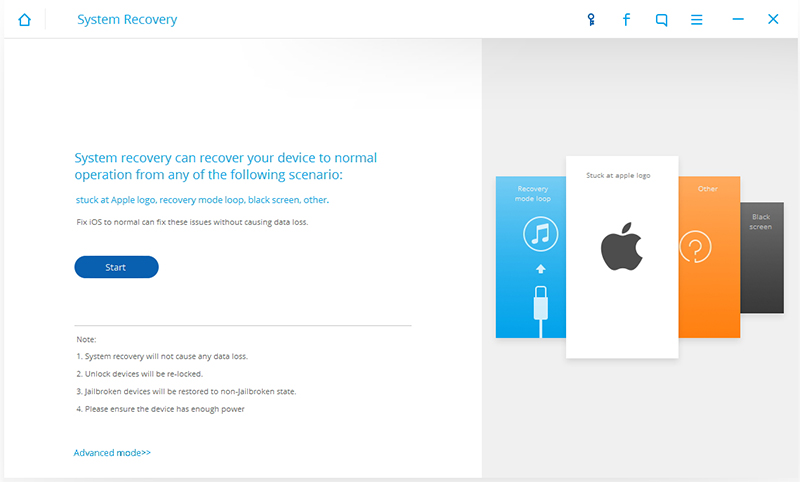 Step 3: dr.fone will detect your device, please confirm your device model and click "Download" get the firmware for repairing.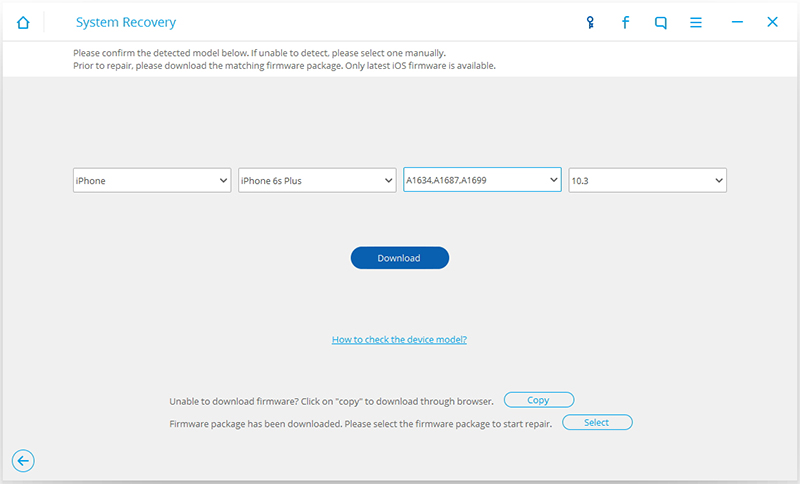 Step 4: After the firmware is download, dr.fone will continue to fix the frozen iPod Nano. In a few minutes, it will complete the repairing process, and you can use your iPod Nano again.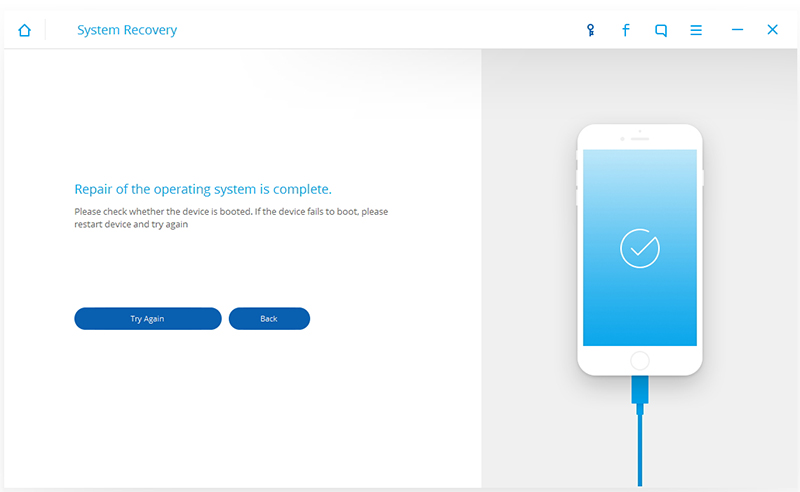 With the above steps, you are going to say 'goodbye' to your iPod nano related freezing issues forever. Don't believe it yet, then why not try to fix a frozen iPod Nano right away? Feel free to leave your comments in the section given below.
iPhone Frozen
1 iOS Frozen

2 Recovery Mode

3 DFU Mode