iPhone 11/11 Pro Touch Screen Not Working: How to Bring It to Normal
# iPhone 11 touch screen not working! Please help.
"Just recently I bought an iPhone 11 and carried out restore backup of my old iPhone 8. It was working fine for a couple of weeks but now, iPhone 11 not responding to touch properly. Sometimes it becomes unresponsive on iPhone 11 screen or at times, iPhone 11 touch screen freezing completely. Any help is much appreciated."
Hello user, we duly understand what's happening around with you and would like to tell you that you're now alone. There are several users worldwide experiencing similar issues. Hence, we're glad to be the helping hand in your case and offer you the best possible solutions for resolving iPhone 11/11 Pro (Max) touch screen not working issue. But before we get on to the solutions, let's understand the reasons why iPhone 11/11 Pro (Max) not responding to touch properly.
Part 1: Why is iPhone 11/11 Pro (Max) touch screen not working properly?
Generally, when the issues like iPhone 11/11 Pro (Max) touch screen not working crops up, it is due to the hardware part of iPhone. Now, when iPhone 11/11 Pro (Max) not responding to touch it is primarily due to the digitizer (touch screen) that processes the touch isn't working properly or has poor connection with the motherboard of iPhone. But at times, this iPhone 11/11 Pro (Max) not responding to touch issue can also crop up when the software (iOS firmware) is not able to "talk" to the hardware in the way it should. Therefore, the problem can be due to both hardware and software.
Now, how to determine where the problem actually is? If it is software related the possible symptoms could be: iPhone 11/11 Pro (Max) not responding to touch, iPhone 11/11 Pro (Max) touch screen too sensitive, iPhone 11/11 Pro (Max) responding intermittently, not enough iPhone storage available etc. etc. Therefore, we're going to perform the below mentioned solutions that will certainly resolve the issue of iPhone 11/11 Pro (Max) touch screen not working, if it is software related.
Part 2: 7 solutions to fix iPhone 11/11 Pro (Max) touch screen not working
1. Fix iPhone 11/11 Pro (Max) touch screen issues in one click (no data loss)
One of the most powerful ways to fix the iPhone 11/11 Pro (Max) touch screen not working problem is to use Dr.Fone - System Repair (iOS). The tool is able to satisfy users with its impressive performance and offers a really simple process. One can repair any kind of iOS issue with no data loss. Also, it can work with any iOS device or version effortlessly. Following is the guide to know how it can help fixing the issue.
How to fix iPhone 11/11 Pro (Max) display not working with this tool
Step 1: Get the Software
In the beginning, you need to download the correct version of it according to your computer. Now, install it and launch the tool.
Step 2: Choose the Tab
Now, you will reach to the main interface. Click on the "System Repair" tab displaying on the screen. After this, get your lightening cord supplied with the iPhone and use it to establish connection between the PC and device.
Step 3: Choose the Mode
When you connect the device and it gets detected by the program properly, you are required to select the mode. From the screen that appears, choose "Standard Mode". This mode repairs major iOS system issues without harming any data.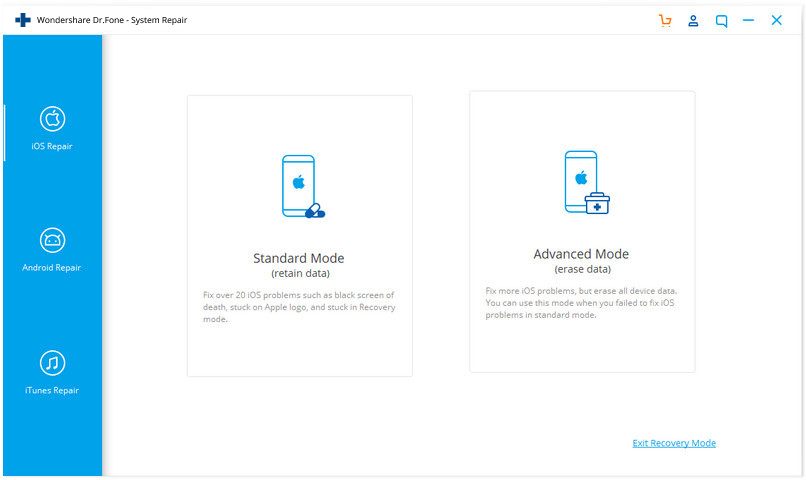 Step 4: Start the Process
The software has the capability to detect your device easily. Therefore, on the next screen, it will show you the model type of your device thereby providing available iOS systems. You need to select the one and hit on "Start" to proceed.
Step 5: Download the Firmware
When you hit the previous button, the program will download the selected iOS firmware. You just need to wait a little as the iOS file will be large in size. Also, ensure that you are having a strong internet.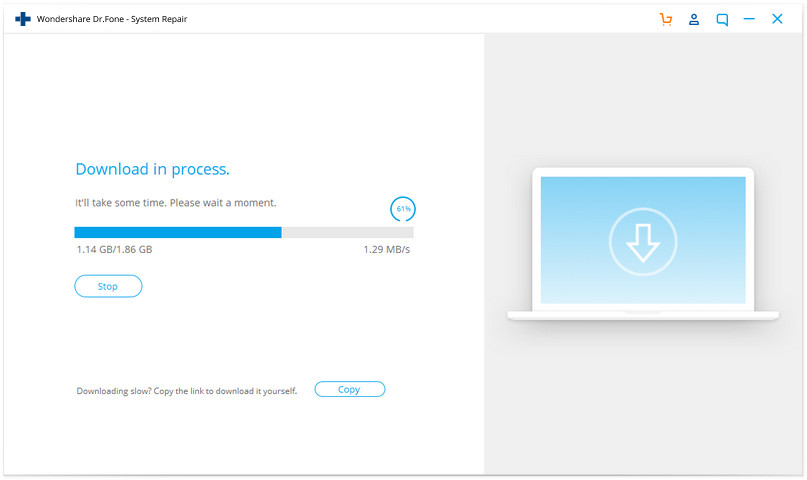 Step 6: Fix the Issue
The firmware will now be verified by the program. Once it is verified, hit on "Fix Now". The iOS issue will begin to repair and within a few minutes, you device will start working normal as before.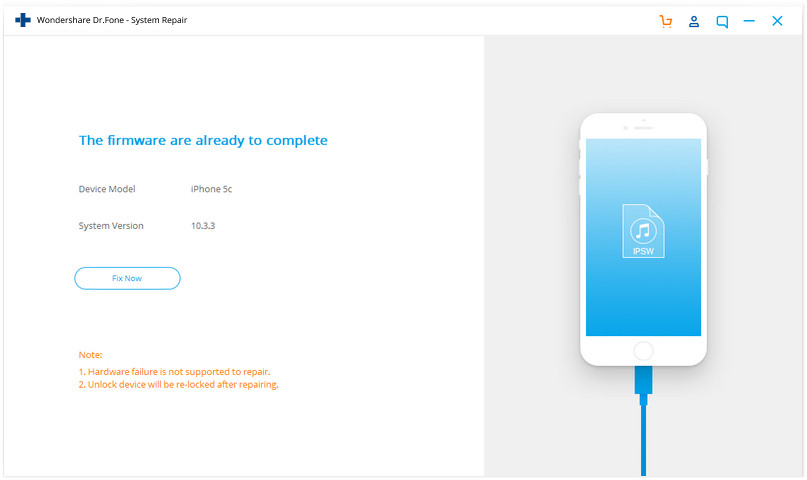 2. Tweak 3D Touch settings
If you still face unresponsive iPhone 11/11 Pro (Max) screen and the above method didn't work, be certain about the 3D touch settings. There are times when iOS device's 3D touch sensitivity causes the display to not work properly. And hence, you must check it to resolve the problem. Follow the steps below:
Open "Settings" and go to "General".
Look for "Accessibility" and choose "3D Touch".
Now, you can enable/disable 3d Touch. Also, you can choose to adjust the sensitivity from Light to Firm.
3. Charge iPhone 11/11 Pro (Max) to full
At times, when there is extremely low battery remaining in your iPhone, you may get to experience your iPhone 11/11 Pro (Max) not responding to touch. In such cases, grab an authentic lightning cable and get your iPhone charged to the full. Ensure not to use it meanwhile, let it charge sufficiently first. Once done, check if the problem persists or not.
4. Avoid too many running tasks/apps
There are times when you are too busy doing several tasks altogether, like chatting on whatsapp, posting updates on facebook/instagram. Or, doing professional stuffs like sending email, editing pictures or videos altogether. If you are executing so many tasks/apps simultaneously, then these all clog up the RAM memory of your iPhone and eventually, iPhone 11/11 Pro (Max) touch screen freezing issue crops up. Ensure to close down the apps that you're not making use of. Here's how to do it.
When it comes to force quitting the apps on iPhone 11/11 Pro (Max), you need to launch the App switcher by "Swipe up" from the bottom of the screen and hold in the mid way.
Now, you'll get to see various app cards that are running in the background. Slide through the cards to find the one that you no longer wish to make use of.
Lastly, to close a particular app, simply swipe upwards on it and you're done.
5. Free up storage on iPhone 11/11 Pro (Max)
You can easily experience unresponsive iPhone 11/11 Pro (Max) screen if your device is not having sufficient space. Therefore, if nothing has changed after attempting the above solutions, ensure that your device isn't running out of space. The steps are:
Head to "Settings" and tap "General".
Go to "iPhone Storage".
You will notice the list of apps showing how much space each app is eating.
You can analyze and remove the unwanted apps or data so that you can make space in your device. Hopefully this will make the device normal and you will no longer get the unresponsive iPhone 11/11 Pro (Max) screen issue.
6. Force restart your iPhone 11/11 Pro (Max)
This method never fails when you are stuck with iOS glitches. You can restart your device forcefully and this will give a fresh restart to your device. As a result, the annoying bugs and the obstructive background operations will be stopped. Follow the guide below:
Firstly, press and immediately release the "Volume Up" button.
Now, do the same with the "Volume Down" button.
Lastly, long press the "Power" button and then wait for the Apple logo to appear on the screen. This will take nearly 10 seconds. When the logo comes, you can release the fingers.
7. Restore iPhone 11/11 Pro (Max) to factory settings
The last resort you are left with when still iPhone 11/11 Pro (Max) is not responding to touch screen is to factory reset. This method, despite deletes everything from your device but has proved to be useful in resolving the issue. Therefore, we suggest you to follow the steps if the above methods didn't work.
Go to "Settings" and then tap on "General".
Click "Reset" and choose "Erase All Content and Settings".
Type the passcode if asked and confirm the actions.
iPhone Problems
iPhone hardware Problems

iPhone Battery Problems

iPhone Media Problems

iPhone Mail Problems

iPhone Update Problems

iPhone Connection/Network Problems