Part 2: How to fix white screen during Application usage?
Samsung tablet white screen of death is usually observed while using a particular App on the device. The tablet's screen suddenly turns white while you are in the middle of using the App. However, this tablet white screen issue is easy to fix just follow the steps given below:
Firstly, switch off your tab. To do this long press the power button for 7-10 seconds and wait for the tablet to turn off. If it does not work on your tab, you can go ahead and remove the battery from the tab and let it be out for 10 minutes or so. Then reinsert the battery and turn on the tab.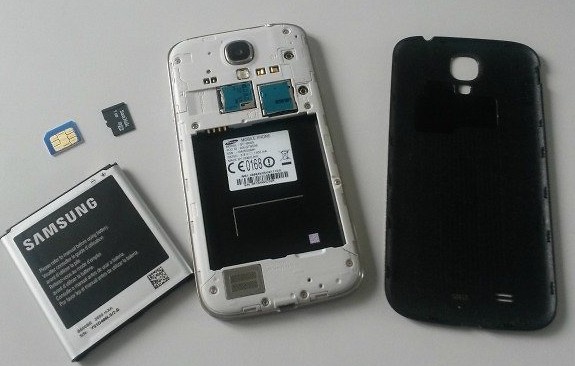 Once the tab is switched on successfully, you must do these three things as soon as possible:
1. Clear Data and Clear App Cache
This method is helpful to combat tablet white screen issue when it is caused while using a particular App. To clear cache, Visit "Settings" on the Android tablet and select "Application Manager" as shown below.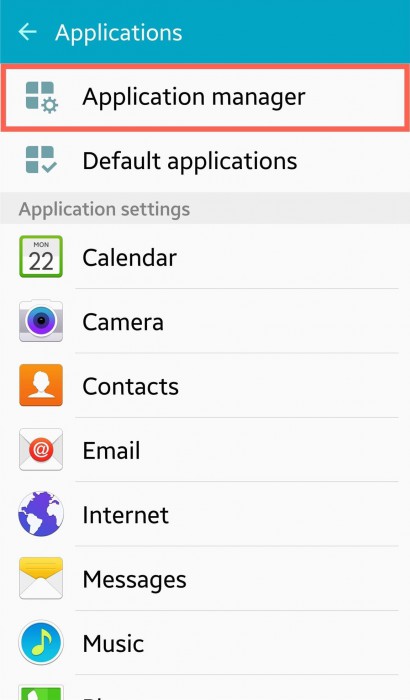 Now tap on the App name using which the Samsung tablet white screen of death issue occurred. Then, at the App info screen, select "Clear Data" and tap on "Clear Cache".
This technique is helpful to wipe off all unwanted data stored which might be the cause of the glitch. Wiping Cache basically makes your App clean and good to use again.
2. Uninstall Unwanted Apps
Uninstalling unnecessary Apps is always advisable to make some free space on your device. You can do this while you are at the App Info screen, as explained above, simply by clicking "Uninstall".
3. Move to internal storage
Another useful technique to solve tablet white screen issue during App usage is to move the App from your SD Card to Internal Memory.
Start by going to "Settings" and open "Apps" to see a list of all Apps before you. Now select the App you want to move. Then at the App Info screen, select "Storage" and then tap on "Move to Internal Memory" as shown in the picture below.