Ways You Can Fix Ghost Touch On iPhone X and Other Models
Is somebody pressing the buttons on your iPhone X? The good news is that you haven't been hacked. You're experiencing something called the "ghost touch." Don't worry – many Apple users are dealing with this strange problem. Ghost touch affects other iPhone models as well.
Fortunately, there is an iPhone ghost touch fix that you can do by yourself.
Below, you'll find a list of nine ghost touch fixes that were able to solve the problem for many of our readers. Let's first identify and troubleshoot ghost touch on your iPhone X.
Part 1. What Is Ghost Touch On iPhone X?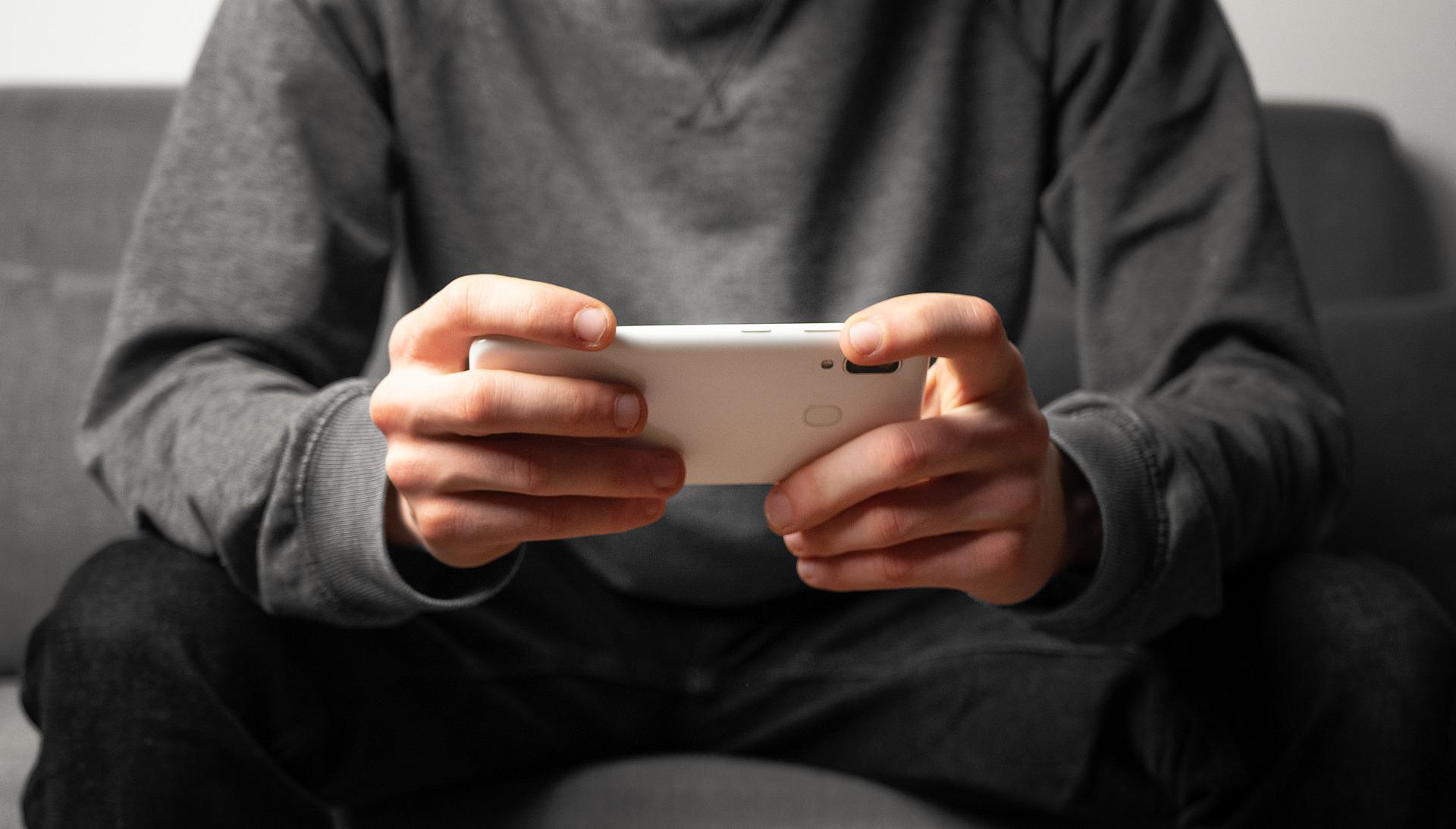 Ghost touch, or phantom screen movement, is when your phone starts acting like someone is pushing its buttons. Sometimes, the apps will open without any warning. Other times, the screen will move as if someone is tapping all over it. Hence the name – the ghost touch.
Needless to say, ghost touch can be pretty frustrating. Even if you can retake control of your screen and use your phone, weird screen movements are still a huge nuisance.
Part 2. Causes of Ghost Touch On iPhone X
iPhone X users have been dealing with this problem since 2018, when Apple officially took the blame for ghost touch and started offering free repair service for this model.
However, iPhone X is not the only Apple phone with this irritating glitch. Users have reported ghost touch on iPhone XS and XR, as well as iPhone 8, 7, 6, and 5. Newer models, like iPhone 11, 12, and 13, are not immune to it either, but phantom motions are admittedly rare here.
So, what causes ghost touch on the world's most sophisticated smartphones?
According to iOS experts, several culprits are in play. Ghost touch could be both a system glitch or a hardware defect. Software-related issues that might cause ghost touch can be either minor or more complex, ranging from an outdated iOS version to a system installation gone wrong.
It's the same with hardware issues. If you're lucky, you can eliminate ghost touch by cleaning the screen or removing the screen protector and case. Less fortunate users must bring their iPhone X to the authorized repair shop or directly contact Apple for further help.
Part 3. Complete List of Fixes for Ghost Touch On iPhone X
To be completely honest – with ghost touch, the outcome is always uncertain, but there are more than a few things you can try before you declare your phone irreparable. In most cases, the solution is as simple as turning your phone off and on – fingers crossed.
iPhone Ghost Touch Fix 1: Restart Your Device
No matter the problem, the golden rule of tech support is to try turning a device off and on first. In most cases, the good old reboot will do the trick, especially when the issue is minor and hard to identify. It's fast, free, and non-invasive, so it's worth trying.
In case you don't know how to restart your iPhone X, here's a quick guide: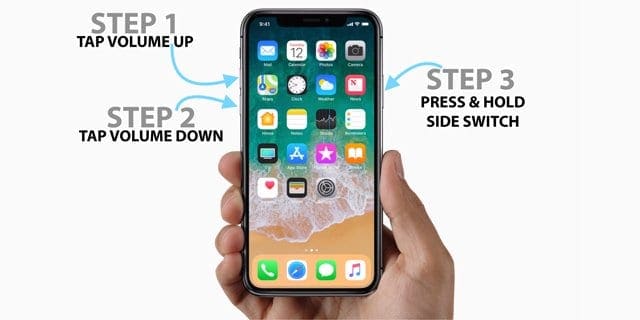 Step 1.Press and hold the Side button together with one of the Volume buttons.
Step 2. The Slide to power off slider should appear on your screen. Swipe right.
Step 3. To turn the phone back on, hold the Side button for a few seconds.
iPhone Ghost Touch Fix 2: Configure Accessibility Settings
Many people don't know this, but the iPhone allows you to configure various screen touch settings to accommodate users with special needs. For example, Assistive Touch enables you to use the phone without touching any buttons.
Here's how to check if you've accidentally turned some of these features on:
Step 1.Go to Settings and find Accessibility under General. Tap to open.
Step 2.Navigate to Touch and tap for more options.
Step 3. Swipe left to turn off Assistive Touch, Haptic Touch, Touch Accommodations, or Back Tap –if any of these options were turned on by accident.
 iPhone Ghost Touch Fix 3: Remove Your Screen Protector
Many iPhone users have a screen protector without realizing it. Older people often ask for help with setting up new devices, so they don't notice a protective layer on their iPhone screen. If this is you, look closely – the screen protector is like a thin layer of glass or plastic.
If it's there, it might be causing the ghost touch. You should remove it carefully.
The screen protector is the usual suspect for this issue, mainly because it's usually installed by a non-professional. If dirt or air bubbles are stuck between the protector and the screen, it's only a matter of when the screen will start malfunctioning. One speck of dust is enough.
Whether you want to apply or remove the screen protector, that's always better left to professionals. However, if you're short on time and confident in your dexterity, please do this carefully.
Step 1.First, use a hair dryer to soften the glue. Turn it on low heat and move it back and forth from a safe distance for 15 seconds or less to avoid damaging the screen.
Step 2. Take a thin piece of plastic, such as a credit card, gift card, or guitar pick, to pry up the corners of the screen protector. Be very careful not to scratch the screen in the process.
Step 3.Pinch the corners with your fingers and slowly remove the protector, like peeling a sticker. If it doesn't move, lift it a bit more using a credit card or some other piece of plastic.
Step 4.Clean your screen from any dirt or residue glue. Use a soft cloth or quality screen wipes.
iPhone Ghost Touch Fix 4: Do a System Repair
Because a software defect and system bugs can cause ghost touch, it's logical to try running a system repair on your iPhone. You can enter the DFU mode and perform a DIY recovery, but you should know that this is risky if you have no prior jailbreaking knowledge and skill.
It's easier to get a reliable system repair tool to do that for you, like Dr.Fone.
Wondershare Dr.Fone helps with various iOS issues, from blue screen to system freeze. It's the best tool for regular iPhone users because it is intuitive and easy to master. Most importantly, it can solve complex software-related problems without compromising and losing data.
If you've already tried the DFU mode method and got stuck, Dr.Fone can help you get unstuck, too. For everything else, Dr.Fone has two system repair modes – Standard and Advanced.
Here's how to fix ghost touch on iPhone X using Dr.Fone, one step at a time:
Step 1. Download, install, and launch Foneon your PC.
Step 2. In the Toolbox section on the left, click on System Repair.
Step 3.Connect your iPhone to the PC via a cable and pick iOS when prompted. Next, select iOS Repair.
Step 4.Pick Standard or Advanced Repair Since Advanced Repair goes deeper to fix the issue, erasing the corrupted data in the process, we recommend choosing Standard Repair first.
Step 5.Put your iPhoneinto Recovery Mode by following Fone's instructions.
Step 6.Now, Fone will detect suitable firmware that can help you remove ghost touch. Click Download to install it on your iPhone X.
Step 7. Before installing the firmware on your phone, Fonewill scan and verify it. When it's done, click Repair Now to unpack and use the firmware.
Step 8. Wait for Foneto complete the system repair on your iPhone X, and then click Done.
If this doesn't solve the problem, repeat the process but pick Advanced Repair in Step 4. You should first back up your iPhone because Advanced Repair will wipe your iOS device clean to eliminate all potentially infected and corrupted data.
iPhone Ghost Touch Fix 5: Clean Your Device
As mentioned earlier in the article, ghost touch is often a physical problem caused by faulty or damaged hardware. Just like you'd start fixing your software by turning it off and on first, you should approach a hardware issue by cleaning your phone, especially the screen.
To ensure no grease, dust, or lint is left on, use specialized screen wipes or a soft, smooth cloth with a screen cleaning spray. Never use abrasive cleaning products for this because they will scratch your touchscreen. Before you clean your phone, don't forget to turn it off.
iPhone Ghost Touch Fix 6: Update Your iOS
If you haven't been updating your phone regularly, that could be another reason for ghost touch. Back in 2018, Apple admitted that some iPhone X models had software-related problems, but they were able to fix some of these issues through updates.
Updates are very important for the proper functioning and security of your iOS. That's why they are automatic by default on most phones, but many users change this setting.
If you can't remember, ensure that your iPhone X is up to date just in case:
Step 1. Go to Settings and tap on General.
Step 2. By Software Update, you'll see a red dot with several available updates inside. If there isn't any, your phone is up to date.
Step 3. After tapping on Software Update, tap Download and Install.
iPhone Ghost Touch Fix 7: Reset Settings to Default
Although iOS is an intuitive system that anyone can use, going through the iPhone's many settings could sometimes feel overwhelming. If you can't be sure you haven't checked the wrong box or unchecked the right one, you should return your iPhone X to the default settings.
We should warn you that this will overwrite customized settings, so watch out.
Step 1.Go to Settings, then tap on General.
Step 2. Navigate to Transfer or Reset iPhone and tap for more options.
Step 3.Tap on Reset, then Reset All Settings.
iPhone Ghost Touch Fix 8: Do a Factory Reset
If you've tried everything, but ghost touch is still there, you should try performing a factory reset on your iPhone X as a last resort. This should be able to remove the underlying issue, but it will erase all your data and settings in the process, so remember to back up your phone.
Doing a factory reset on the iPhone X is pretty easy:
Step 1. Go to Settings and tap on General.
Step 2.Under General Settings, tap Transfer or Reset iPhone.
Step 3.Choose Erase All Content and Settings and tap Continue.
iPhone Ghost Touch Fix 9: Remove Your Case
Covering the back side of your iPhone with a suitable case is generally a good idea. However, clunky cases can sometimes cause difficulties using the phone, like in the case of the ghost touch. In most cases, phantom screen motions are caused by an unofficial case.
If you're using a third-party case not designed specifically for iPhone X, it could be a poor fit for your device. Many users report problems with unofficial hard cases twisting or pressing the screen. Remove the case and test the screen without it.
safe & secure
Conclusion
In rare cases, none of these tried-and-true fixes will help. If your iPhone touchscreen keeps moving on its own after you've tried all solutions from our list, it's probably time to have your screen replaced. Sometimes, there's a ghost touch after screen replacement, too.
If it just won't go away, go straight to Apple and ask for professional help.
Other Popular Articles From Wondershare
iPhone Apps Problems
Your Complete Mobile Solution

● Manage/transfer/recover data
● Unlock screen/activate/FRP lock
● Fix most iOS and Android issues