Top 10 Mobile Selling Websites to Buy Used iPhones
iPhone Backup
Your Complete Mobile Solution

● Manage/transfer/recover data
● Unlock screen/activate/FRP lock
● Fix most iOS and Android issues
Are you on the hunt for a new iPhone but don't want to empty your pockets? Wondering where to find the most reliable deal? If so, you are in for a treat!
Every year, Apple launches new iPhones and leaves many users wanting one. However, most users are on a budget and cannot afford to buy a brand-new one. If you are one of those users, don't worry! We have got you a perfect alternative.
Have you heard about refurbished iPhones? If not, then you are going to get to know them very soon. In this article, you will explore what to do if you want to enjoy the latest features of the iPhone on a budget. We will also explore the best places to buy refurbished iPhones.
Let's get started!
Part 1. What Are Refurbished iPhones?
Refurbished iPhones are second-hand Apple devices. They go through a series of checks and repairs to make sure they work like new. If everything is done correctly, you can expect these phones to be as efficient as the brand-new ones. Still confused? Let's make it simpler!
So, here's how it works:
People return their old iPhones for different reasons.
The manufacturer or trusted sellers fix any problems.
They replace broken parts and check everything.
Your refurbished iPhone gets a fresh look and the latest software.
Although it is a cheaper option, you still need to consider many things. While buying a refurbished iPhone, you need to check if all the features are functional. Many times, the repairing process doesn't go well, resulting in various issues. So, it's crucial to choose the right mobile selling site for a reliable option.
Don't know what to consider while buying a used iPhone? No worries, let's find it together!
Part 2. Factors to Consider While Buying a Refurbished iPhone
There are various factors that you should consider while buying a refurbished iPhone. These factors will help you choose the right option to meet your needs and expectations. So, some of the factors that you should consider are as follows:
1. Source
Look for sellers with a good track record. Go for the reliable names. They may include Apple's certified program, authorized sellers, or trusted online markets.
2. Warranty Coverage
Check the warranty terms. It's your safety net if any issues arise after your buy. Be aware of the warranty's duration and what it covers.
3. Device's Condition
Inquire about the phone's condition and history. An honest seller will share everything about any prior issues and give assurance.
4. Compatibility
Check if the refurbished iPhone works with your carrier and region. Different models of iOS devices may not support all networks.
5. Compare Prices
Compare prices among different platforms to ensure you're getting an affordable deal. Remember, extremely low prices may be a red flag.
6. Storage
Pick the iPhone model and storage capacity that suits your needs. Consider your usage and how much storage you need for apps, photos, and videos.
By considering these factors, you can make a wise choice. It will also reduce the risks associated with buying a refurbished iPhone. Now that you are well aware, It's time to explore the best place to buy a refurbished iPhone.
Part 3. Best Places/Websites to Get Refurbished iPhones
The Apple Refurbished Store is the best place to buy a refurbished iPhone. Apple refurbished iPhones are inspected and tested to meet Apple's high standards. They come with a one-year warranty and are eligible for free shipping and returns.
Moreover, Apple offers a one-year limited warranty. You can also add another year of AppleCare coverage. Additionally, you will get free next-day shipping, and you will be able to return it within 14 days. However, premium quality is pricey.
Gazelle is an online retailer that sells refurbished electronics and other devices. Gazelle is a popular platform for refurbished iPhones and offers a wide selection. All its products are inspected and repaired by certified technicians.
You can get a variety of different colors, carriers, and sizes. They also offer free shipping and monthly payment modes. Gazelle offers a 30-day money-back guarantee and a one-year warranty on all its products.
Amazon Renewed is another great place to buy a refurbished iPhone. Their products are certified refurbished and come with a 90-day warranty. Amazon also offers a 30-day money-back guarantee on all Renewed products.
Best Buy is also a renowned and trusted seller of second-hand, unlocked, and open-box iPhones. It offers good-conditioned used iPhones with free accessories and an amazing discount. You will also get three months of Apple TV+, four months of Apple Music, and four months of Apple News+ subscriptions for free.
Moreover, you have the option to choose between free shipping or quick pickup. It also provides a warranty period (limited to 90 days) on products. This option makes Best Buy quite reliable.
Back Market is a European website that specializes in refurbished electronics. Back Market refurbs all its devices to a high standard. It gives you choices for your budget, with different conditions for refurbished iPhones.
Back Market offers expert checks, a 1-year warranty, a 30-day return policy, and even monthly payment options. Sellers on the Back Market have to meet strict quality standards. If the iPhone battery has under 500 cycles and is below 80% of its original capacity, they have to replace it.
Decluttr is a reputable online marketplace where you can buy and sell refurbished iPhones. Decluttr offers a wide selection of refurbished iPhones, from the latest models to older models. All Decluttr refurbished iPhones are inspected and tested to meet Decluttr's high standards. They come with a one-year warranty and are eligible for free shipping and returns.
OzMobiles store has lots of budget-friendly refurbished iPhones and gadgets. They usually buy used iPhones nearby. Then, they put them through a thorough 72-point quality test certified by Blancco.
Plus, OzMobiles guarantees at least 80% battery capacity on every refurbished iPhone. So you don't need to worry about the battery. They also throw in a free 12-month warranty and a 30-day return policy, so it's risk-free.
eBay has a huge collection of discounted refurbished iPhones. It's like a marketplace for iPhone dealers. But here's the catch: eBay doesn't guarantee product quality or give a warranty. You have to rely on product ratings and seller reviews. So, make sure to do your homework before you seal the deal.
On eBay, you'll discover a ton of iPhones in various conditions. It even has the original model from 2007. However, go for something a bit more recent, like a device that can handle 4G for future-proofing. The site has a dedicated page where you can easily begin your search by choosing the iPhone model you want.
Swappa has a big selection of used and refurbished iPhones at great discounts. However, it's important to be a savvy shopper to snag the best deal. The good news is that Swappa offers PayPal purchase protection to keep you safe from fraud. What's even better is they provide detailed product guides and built-in comparisons to help you pick the perfect one.
RefurbMe is like a one-stop shop where you'll find trusted and certified sellers of refurbished iPhones. You can easily compare prices and enjoy savings of up to 75%. The best part? RefurbMe makes sure all vendors offer a warranty and a no-fuss return policy. So you don't have to spend hours on research.
So, these were some popular mobile-selling websites. However, if you think you won't be satisfied with the refurbished iPhone, you can go for a trade-in. Don't know about it? Let's explore it together!
Part 4. What is Trade-in, and Where Can I Get This Option?
If you are not satisfied with buying a second-hand iPhone, you can go for a trade-in. It is basically selling your old phone and getting a brand-new one in exchange. However, you have to pay the balance amount.
Platforms like Decluttr and It's Worth More are offering the trade-in service. They will send you a label and inspect your phone. It usually takes a day or two, and then you'll get paid. Before even receiving the label, you'll see an estimate as well.
Besides these platforms, Apple is also offering an online trade-in service. It can help you determine the value of your iPhone. This means you can calculate the estimate of your old iPhone and will get a new one after paying more.
Steps to Find iPhone's Trade-in Value
To find the trade-in value of your iPhone, you can follow the instructions given below:
Step 1: Open your browser and visit Apple's official website, www.apple.com.
Step 2: In the menu bar, click "Store" and then click the "Apple Trade-in" option.
Step 3: Now, click on "Find your trade-in value" and follow the on-screen instructions.
Step 4: Apple will calculate the estimated trade-in value of your iPhone.
You can either purchase a new iPhone or get trade-in credit on an Apple gift card. Whether you want to buy a refurbished iPhone or trade-in yours to get a new one, you need to back up your data. And to do that, we have got something for you. Let's explore it!
Part 5. Your One-Stop Solution - Dr.Fone
If you are planning to upgrade your iPhone, you must be wondering how to transfer your essential data to your new phone. This is where Dr.Fone comes into play. It is a reliable and powerful tool developed by Wondershare. With this tool, you can back up your old phone's data in just a few clicks.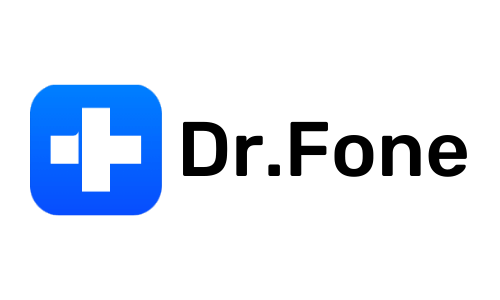 Dr.Fone doesn't stop at just backing up your data. It offers a bunch of other features to boost your iPhone's performance. The best thing is it's super easy to use. The user-friendly interface makes it simple to explore the various features, even if you're not a tech expert.
Key Features of Dr.Fone
Some of the key features of Dr.Fone are as follows:
Fone offers data recovery for iOS and Android, retrieving lost data like contacts, messages, and photos.
You can seamlessly transfer data between different devices, including iOS and Android.
It helps you fix iOS and Android system issues, like black screens and boot loops, without data loss.
You can regain access to your device by unlocking the screen, even if you forgot the password.
You can transfer WhatsApp chats and attachments between iOS and Android devices.
It allows you to permanently delete data from your device, ensuring it can't be recovered.
Now that we have explored the features let's learn how to back up the phone's data.
Selectively backup your iPhone contacts in 3 minutes!
One-click to backup the whole iOS device to your computer.
Allow previewing and selectively export contacts from iPhone to your computer.
No data loss on devices during the restoration.
Works for all iOS devices. Compatible with the latest iOS version.
3981454 people have downloaded it
Steps to Back Up Data With Dr.Fone
Before starting, download and install the Dr.Fone app on your computer. Then, follow the instructions given below:
Connect your iPhone to your PC via a lightning cable or WiFi. Then, launch the Dr.Fone app and select "My Backup" from the left pane.
Now, click "Back Up Now," and your backup process will begin. Don't disconnect your iPhone during the process.
The process will take time, depending on the size of your data. However, you have the option to cancel it at any time by clicking the "Cancel" button.
After your backup is completed, you will see the interface as shown below. Here, you can select "Open in Folder" to navigate to the backup location or "View Backups" for backup history with Dr.Fone.
That is how you can easily create a backup of your data before selling it. Now, let's explore some commonly asked questions of the users.
Part 6. FAQs
1. Q. Are refurbished iPhones safe to buy?
Refurbished iPhones can be safe to buy, but it depends on the seller. To ensure safety, purchase from reputable phone selling sites. Go for certified devices, check warranties, and read reviews from other customers.
2. Q. Which refurbished iPhone model should I get in 2023?
In 2023, consider getting the iPhone 11 as it can run the latest iOS 17. If you find a significant discount, the iPhone 12 is also a good option.
3. Q. Is there any difference between a refurbished and a second-hand iPhone?
Refurbished devices are pre-owned but have been repaired and reconditioned to function like new ones. Second-hand phones, on the other hand, are sold as is and may not have the same longevity.
Final Thought
We have explored the best places to buy refurbished iPhones that won't break the bank. From Apple's program to online marketplaces and even your mobile carrier, it's never been easier to score a good deal.
Refurbished iPhones are like new but more affordable and eco-friendly. Remember to stick with trusted sellers, ask about warranties, and make sure they fit your needs.
So, if you're after a budget-friendly and dependable iPhone, these 10 top spots in 2023 have got you covered! Happy shopping! Also, don't forget to download Dr.Fone to back up all your data.