How Much is My iPhone Worth? Find Out Now
iPhone Backup
Your Complete Mobile Solution

● Manage/transfer/recover data
● Unlock screen/activate/FRP lock
● Fix most iOS and Android issues
Have you ever wondered how much is my iPhone worth? Are you planning to sell your old iPhone? If yes, then you are at the right place.
In today's fast-paced world, iPhone models pop up like clockwork. Every iPhone lover looks forward to upgrading to the latest model. Whether you want to upgrade or sell, knowing your phone's value is crucial. But how do you determine it?
Don't worry! In this article, you are going to uncover how to find the value of your old iPhone. You will also explore the factors that can affect it.
Let's give it what it deserves!
Part 1. Are Old iPhones Worth Selling?
iPhones are famous for being top-notch and keeping their charm for a long time. You might wonder, do iPhones have a good resale value? Well, the answer is a resounding yes. They actually do a great job at holding their value, even better than many Android phones. Several factors play a part in this:
Strong brand reputation:Apple has a solid reputation in the tech world, and its customer base is pretty loyal. That's a big reason why used iPhones are in such high demand, keeping their prices up.
Long software support:Another thing working in favor of iPhones is the long software support they get. Apple has been pushing out updates for their iPhones for years. Even older models can run the latest iOS, making them more attractive to buyers.
High build quality:The build quality of iPhones is also something to consider. They're built to last, and their durability helps maintain their resale value.
That's why iPhones don't lose their value as quickly as Android phones. To put it in numbers, a study by SellCell showed that iPhones tend to lose about 41% of their value in the year following their release. Meanwhile, Android phones lost around 57% on average during the same period. It's a noticeable difference! Let's move further and explore what factors can affect the resale value of your iPhone.
Part 2. Factors Affecting Your iPhone Worth
If you want to know how much is my old iPhone worth, you need to understand which factors can affect it. There are various factors that can impact the selling price of your iPhone. Let's explore them!
1.Model and Generation
The model of your iPhone is perhaps the most essential factor. Newer models tend to be high in demand and, therefore, have high reselling value. On the other hand, special edition and PRO models can also impact the price of an iPhone.
2.Condition of Your iPhone
The physical condition of your phone also matters while selling it. If your iPhone has the least wear and tear, no scratches, and is fully functional, you can sell it at a good price. However, if your iPhone has noticeable damages or issues, the price will be dropped.
3.Storage Capacity
iPhones come in various storage options. Devices with larger storage capacities usually have higher resale values. Buyers are willing to pay more for extra space to store their photos, videos, and apps.
4 . Unlocked or Carrier Locked
Unlocked iPhones can be used with any carrier and offer high flexibility to buyers. So, they have high resale value. Whereas locked iPhones can only be used with a specific network, which can limit their appeal.
5.Accessories and Packaging
Users prefer to have the original accessories that come with the iPhone. So, If you have the original accessories and the packaging of your iPhone, it can increase its value. These extras can appeal to a buyer to buy your iPhone at a good price.
6.Software Update
Software updates can impact the resale value of an iPhone. If your iPhone is compatible with the latest Software version, it can increase its value. Buyers prefer to buy iPhones with the latest updates.
7.Market Demand
Market trends can also affect the selling price of your iPhone. When a new model of iPhone is released, buyers tend to buy it rather than the old one. So, you need to consider this before you sell your iPhone.
8.Warranty
Buyers are willing to pay more for the iPhones that AppleCare covers. So, if your phone is still under warranty, it can be an attractive selling point to the buyers.
Now that you are aware of the factors that can affect your iPhone's worth, it is time to find out how to calculate its value.
Part 3. How to Determine Your iPhone Worth?
There's no need to visit retail shops to figure out how much your iPhone is worth. Apple is offering an online service that can help you determine the trade-in value of your iPhone. This means you can calculate how much more you have to pay to get a new iPhone. So, technically, you can determine the worth of your old iPhone.
Steps to Find iPhone's Trade-in Value
To find the trade-in value of your iPhone, you can follow the instructions given below:
Open your browser and go to Apple's official website, www.apple.com.
In the menu bar, click "Store" and look for the "Apple Trade in" option. Once you find it, click it.
Now, you will be headed to the next page. Here, click on "Find your trade-in value" and follow the on-screen instructions.
Apple will ask you about your iPhone's condition. Be honest about your device's condition to get an accurate estimate.
Once you've provided all the necessary information, Apple will calculate the estimated trade-in value of your iPhone. You can either purchase a new iPhone or get trade-in credit on an Apple gift card.
However, if you are not satisfied with Apple's website outcome, you can use other platforms, such as Amazon Trade-in, to double-check the worth of your iPhone.
Moreover, if you get a good price and are planning to sell your iPhone, don't forget to save your data. Now, you must be wondering how. Well, let's find out!
Part 4. Back-Up Your iPhone's Data With Dr.Fone
If you are planning to sell your iPhone and want to back up all your data, we have a solution for you! Let us introduce you to "Dr.Fone," a powerful tool developed by Wondershare. Now, you don't need to go for complex steps to back up the data of your iPhone. With Dr.Fone, you can do it in just a few clicks.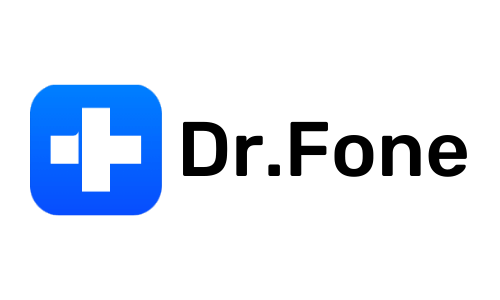 Dr.Fone is not just limited to backing up your data. It has plenty of other features that can enhance the performance of your iPhone. However, the best part of this tool is its user-friendly interface. You can navigate to different features and use them without any tech knowledge.
Selectively backup your iPhone contacts in 3 minutes!
One-click to backup the whole iOS device to your computer.
Allow previewing and selectively export contacts from iPhone to your computer.
No data loss on devices during the restoration.
Works for all iOS devices. Compatible with the latest iOS version.
3981454 people have downloaded it
Key Features of Dr.Fone
Some of the key features of Dr.Fone are as follows:
Dr.Fone can help you remove various types of screen locks from your Android/iOS devices. Whether you remember the password or not, you can regain access to your smartphone.
With Dr.Fone, you can also recover deleted/lost data from iOS/Android devices and even from broken Samsung phones and tablets.
It can help you back up your WhatsApp, LINE, Kik, WeChat, and Viber chat history and media. You can also transfer WhatsApp messages between iOS & iOS, Android & Android, and iOS & Android.
With Dr.Fone, you can transfer data, including contacts, messages, photos, etc, between iOS and Android. Now, transferring data is just a one-click process.
You can fix various iOS/Android issues, such as being stuck in a boot loop, black screen, etc., by yourself within a few minutes.
Steps to Back Up Data With Dr.Fone
Before starting, download and install the Dr.Fone app on your computer. There are two methods to backup your iPhone, and both are discussed below.
Method 1: Backup Your iPhone Manually With Dr.Fone
To back up your iPhone's data manually with Dr.Fone, you can follow the instructions given below:
Connect your iPhone to your PC via a lightning cable or WiFi. Then, launch the Dr.Fone app and select "My Backup" from the left side menu.
Now, click "Back Up Now," and your backup process will be started. Don't disconnect your iPhone during the process.
The process will take time, depending on the size of your data. However, you can cancel it at any time by clicking the "Cancel" button.
After your backup is completed, you will see an interface shown below. Here, you can select "Open in Folder" to find the backup location or "View Backups" for backup history with Dr.Fone.
Method 2: Backup Your iPhone Automatically With Dr.Fone
To back up your iPhone's data automatically with Dr.Fone, you can follow the instructions given below:
Launch the Dr.Fone app, click "My Backup," and then click "Backup Preferences" on the top-right corner. It will open a window showing data backup options.
Now, ensure that your iPhone and computer are connected to the same network before enabling the "Enable Auto-Backup" option.
Your data will automatically back up as per the Backup Plan and Preferred Time. You can open "Backup History" to view details of the backup.
That is how you can easily create a backup of your data before selling it. Now, let's discover some tips to increase the worth of your old iPhone.
Part 5. Tips to Maximize Your iPhone Worth?
There are a few tips that you can follow to maximize the worth of your old iPhone. These tips are as follows:
Protect your iPhone with a phone case and a screen protector.
Regularly clean and maintain your iPhone to preserve its appearance and functionality.
Keep the original packaging and accessories, if possible.
Avoid overcharging your iPhone to prevent battery degradation.
Keep the software up-to-date for better performance and security.
Invest in a screen protector to prevent screen damage, which affects resale value.
FAQs
1. How can I find out how much is my iPhone worth?
You can use various online tools and resources, like Apple's trade-in program or third-party websites. They can help you to find your iPhone's value based on its model, condition, and other factors.
2. When is the best time to sell my iPhone?
The best time to sell your iPhone is often before a new model is released. The reason for this is market trends, as older models may decrease in value with the arrival of a new one.
3. Can I still sell my iPhone if it has minor damage or issues?
Yes, you can sell an iPhone with minor issues, but it may fetch a lower price. Be honest about any damage or problems when listing it for sale.
Final Thought
Hope this article has answered your question, "How much is my iPhone worth?" No doubt, in the world of smartphones, iPhones hold their value pretty well. If you take care of your iPhone and know what makes it valuable, you can get more money when you want to sell it.
You can use online tools or even trade it in with Apple or a store. The key is to understand what your iPhone is worth so you can make the best decision for yourself. Moreover, don't forget to backup your iPhone before selling it. You can use Dr.Fone to do it in a few clicks.
safe & secure