How to Remove iCloud Account with or without Password from iPhone/Windows/Mac
In this article, we are going to be looking at how to delete or remove the iCloud account on different devices even without a password. Let's begin with how you can do this on your iPhone or iPad.
Apple only offers 5GB of free storage for each iCloud account. If your iCloud storage is full or getting close, you will get the annoying popups every day. You can follow these 14 simple hacks to fix iCloud storage full on your iPhone/iPad.
Preparation: Prevent data loss during iCloud account deletion
Before we begin, it is important to point out that we should backup our device in case anything goes wrong. As we all know, we can choose to back up our whole device with iTunes. But this method is not flexible and friendly. It doesn't allow us to preview and selectively backup iPhone files. As for the iTunes backup files, we can't read it normally on the computer because of the format compatibility problem. To try a more flexible way to back up our iPhone data before deleting the iCloud account, we recommend Dr.Fone - Phone Backup (iOS). It is designed to selectively backup iPhone data to a computer or other devices.
Steps to selectively backup iPhone files with Dr.Fone
Run Dr.Fone and click "Phone Backup". After that, just connect our device to the computer. Then select Phone Backup among all the tools.
After the device is successfully connected with our computer, click Backup under Device Data Backup tab.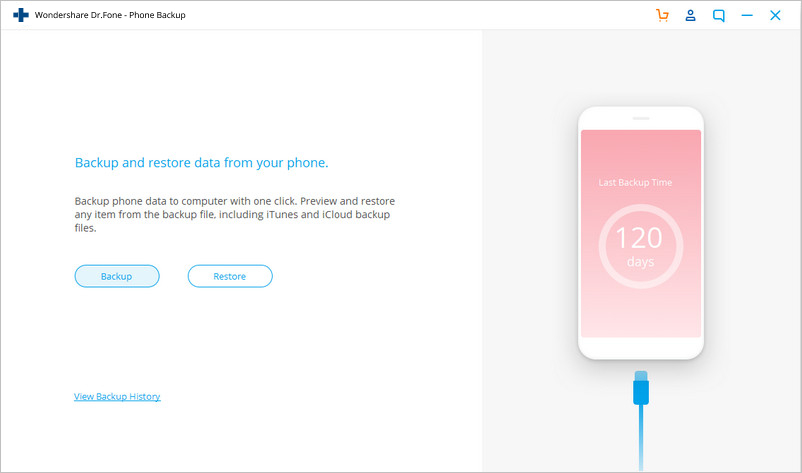 Dr.Fone will automatically detect the device and display the file types for us to select. We can choose what we want and click "Backup" to initiate the backup process
Here we can see Dr.Fone is backing up our files.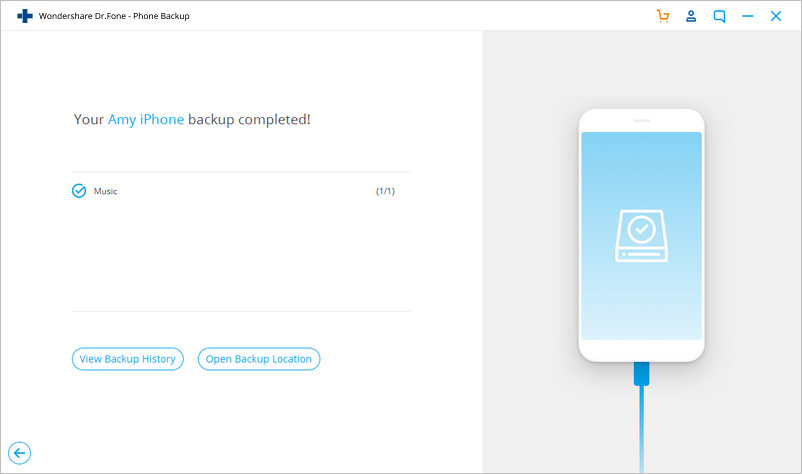 After the data backup process is completed, you can either open a backup location to check the backup file saved to the local storage or click View Backup History to check all backup files on your computer.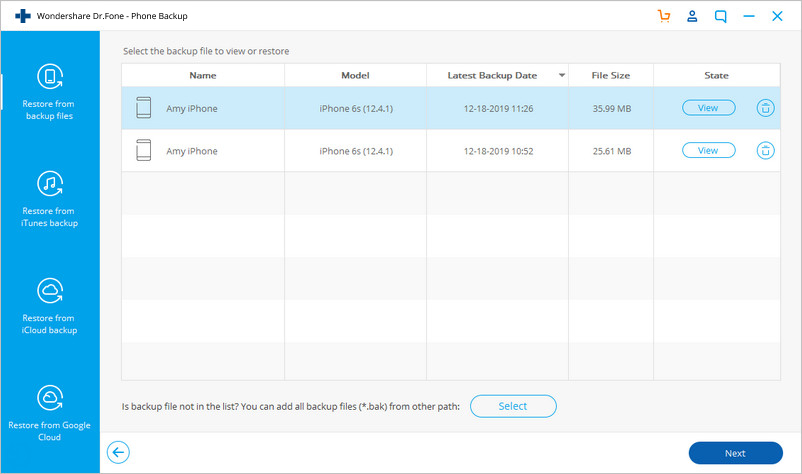 Click the View button to check the backup contents. Just tick whatever you want and click "Export to PC" to restore to the device or export the selected files to the computer.
Part 1: How to delete iCloud account on iPhone/iPad
Provided we have backed up the iPhone without a password in advance, we can go to delete the iCloud account without worrying data loss.
Steps to delete iCloud account on iPhone/iPad
Tap on the Settings app and then scroll down to find iCloud.
Tap on "iCloud" to open it.
Scroll down until you find "Delete Account" and then tap on that.
Tap on "Delete" again to confirm the deletion of the iCloud account.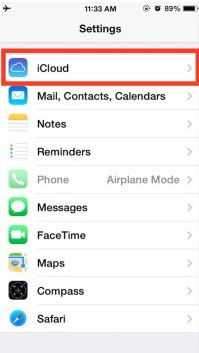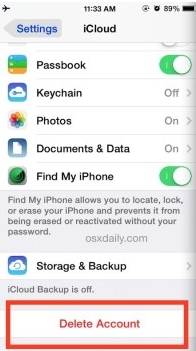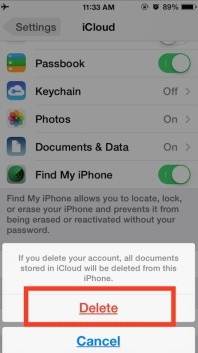 In those three steps, you can effectively remove your iCloud account from your iPhone or iPad. Once this is done, you will be left with a blank iCloud account and you can choose to create a new Apple ID or change to another iCloud account. But you are suggested to back up your iPhone before deleting your iCloud account. Please refer to the Preparation part in this article to get the details.
You May Also like:
Part 2: How to disable iCloud on Mac
If you need to disable iCloud on the Mac, follow these very simple steps.
Click on the Apple Icon and then "System Preferences" from the Context menu.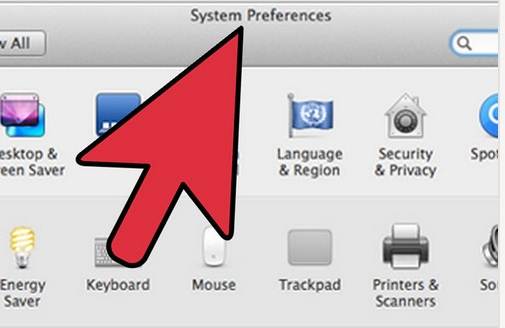 In the System Preferences Window, Click on "Mail, Contacts & Calendars."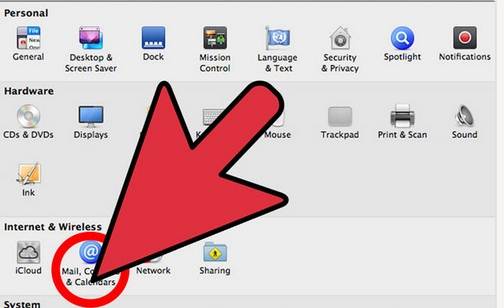 Choose iCloud from the left pane of the resultant window.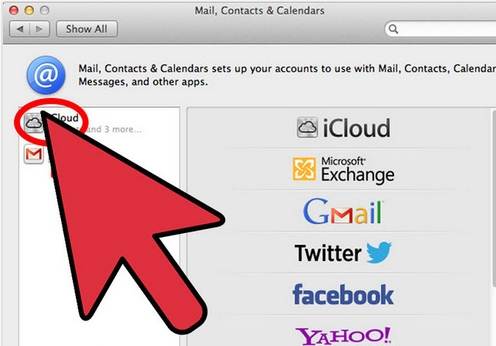 Check the box next to the App you want to disable or enable in the pane on the right.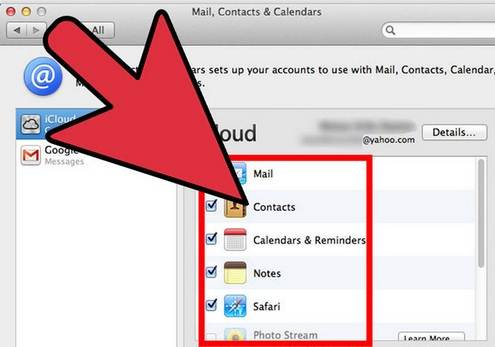 Also Read: How to Reset iPhone Without Apple ID >>
Part 3: How to remove iCloud on Windows computers
If your iCloud account is on a windows computer and you want to remove it, here's a step by step on how to easily do that. But before we get to the steps you must have a backup for all your information on the iCloud.
Steps to remove iCloud on Windows computers
On your Windows PC, click on "Start" and the Control Panel. In the Control Panel, choose "Uninstall a Program"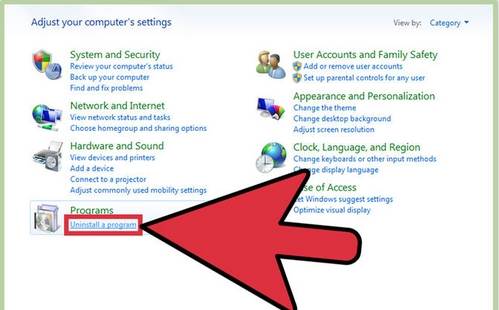 Find iCloud in the List of programs on your computer.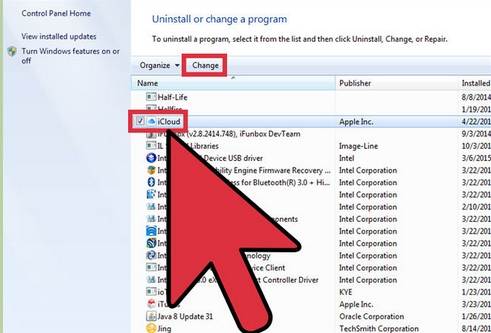 Select remove iCloud for Windows from this Computer when prompted. Then click on "Yes" to confirm the deletion and then wait for the process to complete.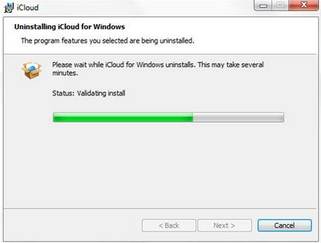 Click on "Yes" when the PC asks if you want iCloud to make changes to it. Once the process is complete, click on "Finish" and then manually restart your system.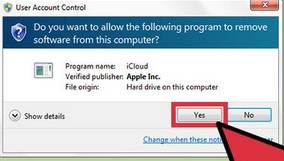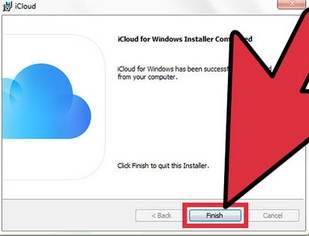 Part 4: How to remove the iCloud account without password on iPhone
the iCloud account is a great way for Apple users to sync their phone data, but you may need to remove your iCloud account because of some personal reasons. This is normal, but if forgot the password of your iCloud account, then how can you remove the iCloud account without a password on iPhone?
Steps to delete iCloud account on iPhone/iPad
In case you forgot the iPhone password and want to remove the iCloud account without a password, here's how to do it in simple steps.
Go to the Settings app and find iCloud. Tap on it to open. When prompted for a password, enter any random number. Then Tap on "Done."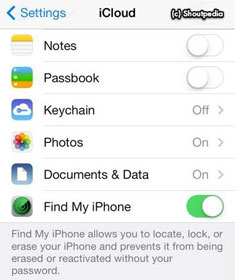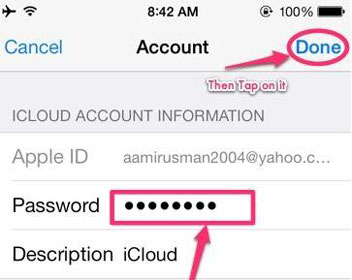 iCloud will tell you that the username and password you entered is incorrect. Click on "OK" and then "Cancel" to go back to the main iCloud page. After that, tap on Account again but this time, remove the description and then tap on "Done".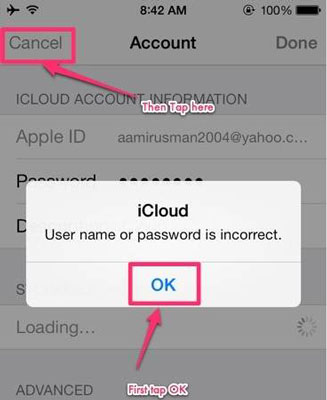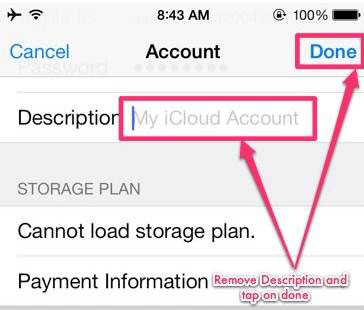 This time, you will be taken back to the main iCloud page without having to enter your password. You will also notice that the "Find my Phone" feature has been turned off automatically. Then scroll down and tap on Delete. You will be prompted to confirm the deletion which you can do by tapping on "Delete" again.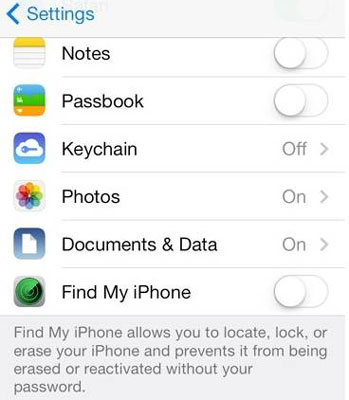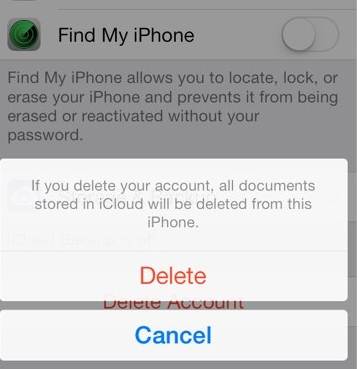 What if the above steps fail to remove the iCloud account without passcode
If the above steps fail, you need to bypass iCloud activation before removing an iCloud account, since the passcode is forgotten. So, here I am going to share with you an iCloud removal website to unlock iCloud lock (remove iCloud account) without a passcode.
Note: To be honest, this method cannot ensure 100% success rate, but you can still give it a try anyway.
Steps to unlock your iCloud account online
Go to the Official iPhoneUnlock and click "iCloud Unlock" on the left side of the window.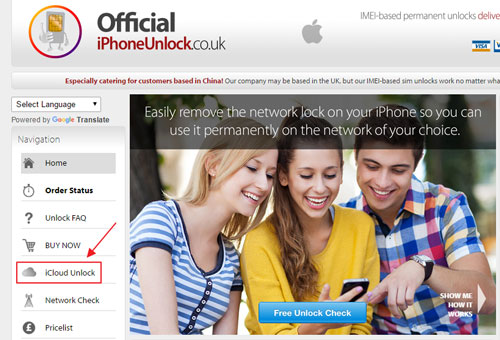 Select your iPhone model and enter the IMEI code of your device. If you don't know how to find your IMEI number, you can click the blue text "Click here if you need help finding your IMEI" below.
Then you can get a confirmation message that your iCloud will be unlocked in 1-3 days.
So, here you just unlock your iCloud account. I hope it will be useful for you to bypass iCloud activation who confronts such kind of problems. You can leave your comments below to let me know your problems. I am here to help you get it through.
iCloud
Delete from iCloud

Fix iCloud Issues

iCloud Tricks
>
How-to
>
Manage Device Data
> How to Remove iCloud Account with or without Password from iPhone/Windows/Mac