Part 3: 4 Tips to fix Samsung S6 won't turn on issue
Once you have rescued your data successfully, move on to the methods given below to fix it when Your Galaxy S6 won't turn on.
1. Force Start your Galaxy S6
It is not possible to remove the S6 battery but you can still soft reset your phone by pressing the Power On/Off button and Volume down button together for 5-7 seconds to force start when Samsung Galaxy S6 won't turn on.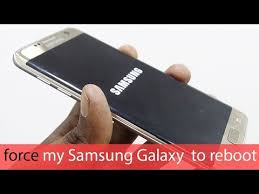 Wait for the phone to reboot and start up normally.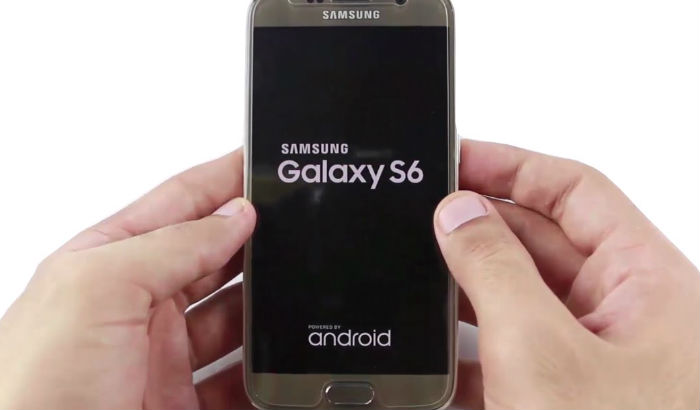 2. Charge your Samsung S6
In our busy lives, we tend to forget to charge our phones as a result of which their battery gets drained and Galaxy S6 won't turn on. The best way to combat this problem to let your phone charge for at least 30 mins or so before trying to turn it on. Use an original Samsung charger only and plug it into a wall socket for faster charging.
If the phone shows signs of charging, such as a battery, on the screen, it means that your device is healthy and just needed to be charged.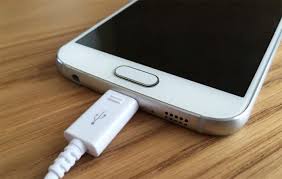 3. Boot in Safe Mode
Booting Safe Mode is a good idea to eliminate the possibility of a software crash ad narrow down your search to some downloaded Apps that may be causing all the trouble. If your phone boots in Safe Mode, know that it is capable of being turned-on, but certain Apps, which you recently installed, need to be deleted to solve the issue. Follow the steps given below to boot in Safe Mode when Galaxy S6 won't turn on normally:
1. Long press the Volume Down and Poor On/Off button together for 15 seconds or so and wait for your phone to vibrate.
2. Once you see "Samsung" on the screen, release the power button only.
3. The phone will now boot into Safe Mode and you will see "Safe Mode" at the bottom of the screen.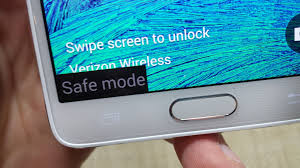 4. Wipe Cache Partition
Wiping Cache Partition does not delete your data and is different from performing a Factory Reset. Also, you need to boot into Recovery Mode to do so to clean all the clogged up system files.
1. Long press the Power On/Off, Volume Up and Home Button on your S6 and wait for it to vibrate slightly.
2. Now continue holding the Home and Volume button but release the Power button gently.
3. You can leave the other two button also once the Recovery screen appears before you as shown below.
4. Now scroll down using volume down button and select "Wipe Cache Partition" using the power button.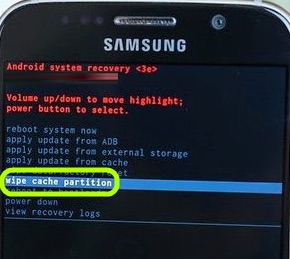 5. Wait for the process to get over and then select "Reboot system now" to restart the phone and see that it turns on normally.