How to Use Pokemon Go Joystick to Simulate your Movement on Android and iOS Devices
Released in 2016, Pokemon Go is one of the most popular AR games for smartphones with over 150 million active monthly users. Though, not all of them can go out daily to catch Pokemons or walk for miles to hatch eggs. You might not know this, but with the help of a Pokemon Go joystick, you can make the most of this game with minimum effort. Here, I will make you familiar with some of the best Pokemon Go joystick hacks that you can implement on Android and iOS devices.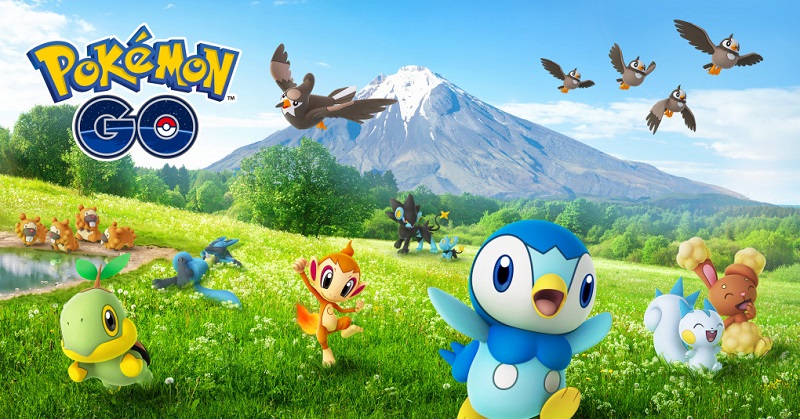 Part 1: What's the use of a Pokemon Go Joystick?

Ideally, with the help of the Pokemon Go Mod joystick, you can implement the following hacks:
You can easily spoof your location to anywhere you like in the game. This would help you catch tons of Pokemon by simply getting their spawning location.
Besides that, you can participate in all kinds of location-based events and raids from the comfort of your home.
Instead of walking or running, you can simulate your movement with a GPS joystick for iOS/Android that would help you hatch eggs faster.
You can also access numerous other location-based benefits like visiting Pokestops, gyms, etc. from your home.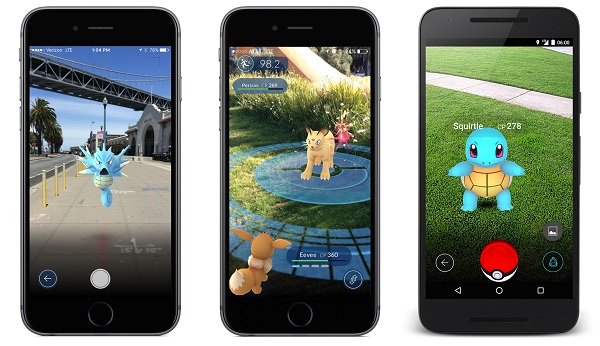 Part 2: How to Use a Pokemon Go Joystick iOS Solution without Jailbreaking?

If you own an iOS device, then you can take the assistance of Dr.Fone – Virtual Location (iOS) to spoof your location or simulate the movement of your device. It is a 100% secure Pokemon Go joystick iOS solution that will not even need jailbreak access on your device.
You can look for any location on the map via its coordinates or address to instantly fake GPS location on your iPhone.
Users can set up different stops on a map and simulate their device's movement between them.
There is a provision to enter the number of times you want to cover the route at a preferred speed.
The application includes a GPS joystick that would help you move realistically on the map and avoid getting your account banned.
Here's how you can also take the assistance of this smart Pokemon Go joystick iOS application to simulate your movement however you like.
Step 1: Launch Dr.Fone – Virtual Location (iOS) and connect your iOS device
At first, you can simply launch the Dr.Fone toolkit and select the Virtual Location feature from its home screen.
Now, you can connect your iPhone to the system and wait as Dr.Fone would automatically detect it. After a while, you can select the snapshot of your iPhone, agree to the terms of services, and click on the "Next" button.
Step 2: Spoof your iPhone's location to anywhere you like
In no time, Dr.Fone will detect the present location of your iPhone and will display it on the application. To change its location, you can click on the Teleport Mode option from the top-right corner.
Now, you can enter the coordinates or the address of the target location on the search bar. It will automatically load the target location that you can select to spoof your device's GPS.
Afterward, you can move the pin around or adjust the map however you like. Just drop the pin wherever you want and click on the "Move Here" button to spoof your iPhone's location.
Step 3: Simulate your device's movement with a Pokemon Go joystick
Besides that, the application also offers One-stop and Multi-stop modes that you can select from the top-right corner. This will let you drop several pins on the map to set up a realistic route that you want to cover.
After setting up a route, you can also enter the number of times you want to cover it. There is also a slider at the bottom panel to adjust your walking/jogging/running speed. Lastly, you can click on the "March" button to start the simulated movement of your iPhone.
Furthermore, you can also access the GPS joystick for Pokemon Go at the bottom panel. Using it, you can move in any direction of your choice on the map realistically.
Part 3: How to use a Pokemon Go Joystick Android Application for Free?

There are tons of Pokemon joystick applications that you can readily use on your Android device from the Play Store or third-party sources. One of them is GPS Joystick by The App Ninjas that is actively used by Pokemon Go players. To implement this Pokemon Go joystick Android 2021 hack, you can follow this basic drill:
Step 1: Install the GPS Joystick app and make changes to your device
Firstly, you need to go to your phone's Settings > About Phone and tap on the Build Number features 7 times that would turn on its Developer Options.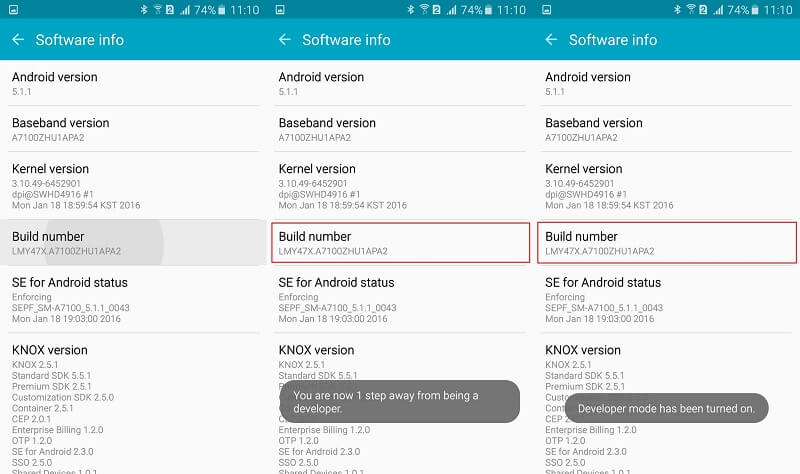 Now, you can go to the Play Store to simply install this Pokemon Go Mod joystick app on your Android device.
Once the app is installed, you can go to your phone's Settings > Developer Options and enable the Mock Location feature. Also, you can set GPS Joystick as the default mock location app.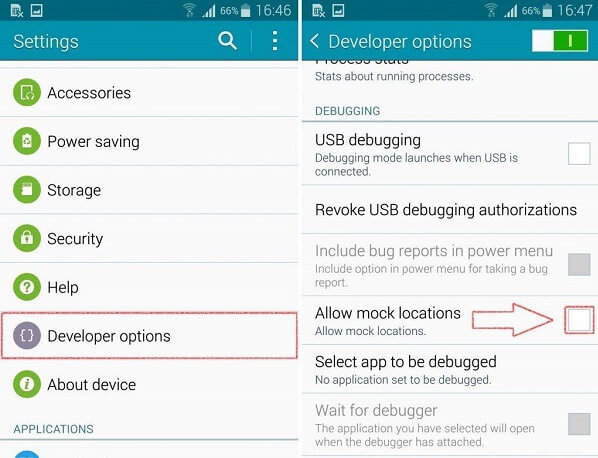 Step 2: Set up mock location and movement details on the app
Great! Now, all you need to do is launch the GPS Joystick app and select the option to change your location. If you want, you can directly enter the target coordinates of any location here.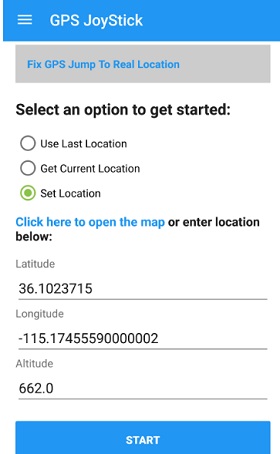 Besides that, you can also tap on the option to look for a location on a map by entering its address (and get suggestions from Google Maps).
Furthermore, you can also go to the settings of this fake GPS joystick for Pokemon Go to set up a preferred speed for walking or jogging in the game.
Step 3: Start simulating your device's movement in Pokemon Go
That's it! Once you have completed the setup, you can launch Pokemon Go and check the new location. You can tap on the walking, jogging, or running icon of the app to start the simulated movement and use the joystick to move around in any direction.
There you go! Who knew using a GPS joystick Pokemon Go hack would be so easy, right? With the help of these smart tools, anyone can fake their GPS on Pokemon or simulate their movement. While there are plenty of Android applications, iPhone users can use the Pokemon Go joystick iOS solution that I have listed here. It will let you spoof the GPS of your iOS device or simulate its movement in any game and that too without jailbreaking it.
Other Popular Articles From Wondershare
Virtual Location
Fake GPS on Social Media

Fake GPS on Games

Fake GPS on Android

Change iOS Devices Location
>
How-to
>
All Solutions to Make iOS&Android Run Sm
> How to Use Pokemon Go Joystick to Simulate your Movement on Android and iOS Devices