Does Pokémon go sniping still work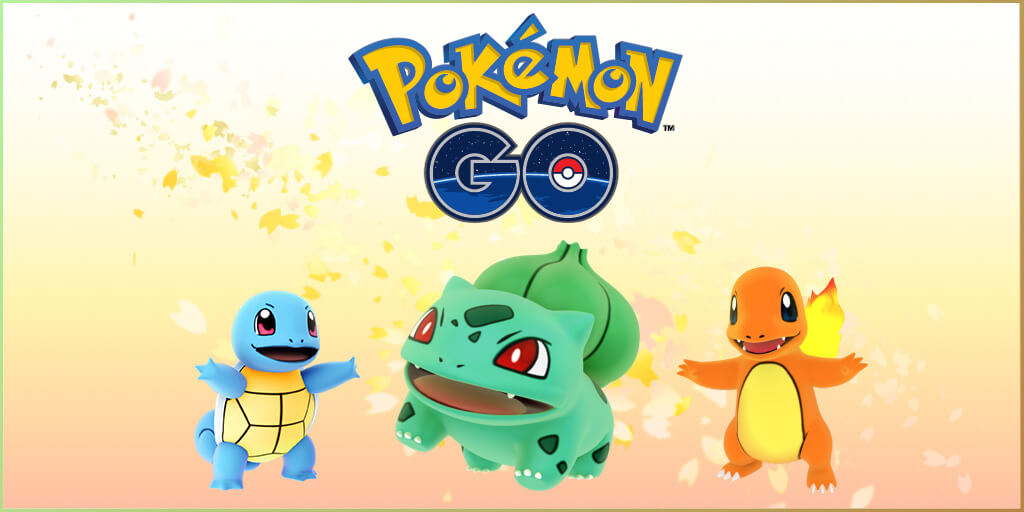 Pokémon Go has become quite a popular game on the App Store. Certain Pokémon can only be found in nests which may be far from your location. Remember, your iPhone location will be used to revel spawning sites and nests in your area.
When you want to catch a Pokémon that is not within your area, you have to snipe it. This is the phenomenon where you catch a Pokémon that is far from your reach, hence the term sniping.
You can snipe Pokémon by spoofing the location of your device. If a particular Pokémon is to be found in Africa, and you are in the USA, you can use virtual location tools to change the location of your iPhone from USA to Africa. That way you can capture the Pokémon and proceed with the game.
Part 1: Know about Pokémon go sniping
As mentioned above, Pokémon sniping is the action you take in order to catch a Pokémon which is located in an area outside the limits of your own geographical location. This is done using virtual location, or "Spoofing tools". (Pokémon sniping can get your banned from the game so you should do it carefully. Here are some terms that you should know about:
Sniping – this is when you enter a virtual coordinate in order to capture a Pokémon that is not in your area.
Camping: This is the phenomenon where you first stay at the spoofed site so you are not detected as a sniper. This will help in lowering the risk of getting banned.
Note that not all actions require you to camp and wait for a cool down period. Check out the list below so you know how to react when you snipe a Pokémon:
These are the actions that require you to wait for a cool down period.
Spinning a Pokestop: getting a message bag is Full notification die to item limit or spinning it again to try again after a spin limit notification.
Catching Pokémon coming from Meltan's Mystery Box, Special Lures, Incense, and Lure Modules.
Dropping the ball accidentally within the encounter screen and in raids
Taking action in gym battles
Placing Pokémon in one of the gyms
Feeding Pokémon with wild berries
Feeding a gym defender in the screen radar
A Pokémon that is fleeing
Using a Gotcha device to catch a Pokémon when spinning.
The following actions will not require a cool down period.
Evolving the Pokémon
Teleporting your device
Pokémon power up
Pokémon trading
Meeting a wild Pokémon
Feeding a gym defender from remote areas
Auto walk without using spinning and catching
Hatching eggs
Getting awards for weekly quests
Catching a Pokémon when on a quest.
Speed raids (You should be off the cool down period in order to take part in these)
Opening exchanged gifts
The full lists of actions that require cold down periods or not is wide and varied. Make sure that you are updated on all of them, or those that affect your area only before you decide to snipe a Pokémon.
Part 2: How to snipe Pokémon go
Teleporting and catching a Pokémon that is not near your locations, also known as sniping, can get you banned if you are caught. This is why there are several apps that you can use for sniping. Now that you know what is required before you snipe, sniping in itself is quite simple.
All you have to do is enter the coordinates of the Pokémon in your virtual location app, and your device will be teleported to that location. You may now go ahead and capture the Pokémon.
You need to respect the timers so that you do not get banned. This means taking the cool down period to do something within the same location and establish it as your "real" location. This period is a great time to enjoy the game against others who are in the same location; exchange gifts and go on raids, etc.
Part 3: Is Pokémon go sniping safe in 2020?
It is important that you note Pokémon can ban you from the game for 30 days or more if you are caught spoofing your location. At times, accounts have been permanently banned for these infractions. In 2020, many players were banned or given warnings when using the same methods that they used successfully in 2019. This is because new advances in the game were able to catch these infractions.
So the question remains; is it safe to snipe in Pokémon 2020?
First you need to understand where most of the warnings came from:
The first came from iSpoofers. Many users claimed that they received warnings when they used iSpoofers from January 2020.
The second source came from people who used iSpoofer sourced from 3rd party apps providers such as Tutu, Panda Helper and others.
The third source of bans came from people who had got iSpoofer bas but still decided to continue using the app.
So how do you go about sniping in Pokémon 2020?
One of the best ways is to create a new account which you can us for sniping or spoofing. This way, you will not fear getting caught or banned. Once you have caught the Pokémon that you were sniping, you can then trade it back to your main account.
Part 4: Alternative ways to snipe Pokémon go in 2020
There are many ways in which you can spoof your location in Pokémon go, so you can snipe a Pokémon. The best way is to change your location using a safe app that does not make you get noticed. This way, you will not risk your account getting blocked.
Dr. fone virtual location – iOS
This is a great app to spoof your location without being noticed by the Pokémon go app.
Features of dr. fone virtual location – iOS
Instantly teleport to any part of the world according to the location of the Pokémon you want to snipe.
Easily navigate across the map using the joystick feature.
You can easily make it seem that you are at the location by mimicking movement on the map. E.g. riding a bike or taking a walk.
The app works on all apps that require geo-location data, such as Pokémon Go.
A step-by-step guide to spoof your location using dr. fone virtual location (iOS)
Access the official download location for dr. fone and then install it on your computer before launching it.
Once you are on the Home Screen, go to the "Virtual Location Option. Click on it before connecting your device using an original USB cable for the device. Now go ahead and click on "Get Started".
Now you will be able to see the actual location of you device. If the address shown is not the correct one, click on the "Center On" icon in order to reset the real location of your device. Access this icon on the lower section of your computer screen.
Now go to the upper part of the computer screen and then look for the third icon and click on it. This will put you in "Teleport" mode. Proceed and type in the location of the Pokémon that you want to snipe. Finally click on "Go" and your device will be teleported to that location. The image below shows an example of teleportation to Rome, Italy.
From this time onwards, your device will be listed as being in the area that you have moved to. This is very important if you want to camp or take part in cool down actions within the game. It also means that you can stay within the same location and wait for spans to appear and you can capture other Pokémon characters. Click on "Move Here" in order to complete the action.
the beauty of using dr. fone to spoof your location is that it will not accidentally go back to your original location. This means that you enjoy being art of the Pokémon community in the area for as long as you want.
This is how your location will be viewed on the map.
This is how your location will be viewed on another iPhone device.
iSpoofer
This is one of the most common spoofing tools for Pokémon go players. It has features like joystick which allow you to navigate around the map, auto-generate GPX routes, create your own patrol patterns, teleport your location, use 100 IV Pokémon coordinates feed, get real-time information on nearby Pokémon, fact catch trick among many others.
iPogo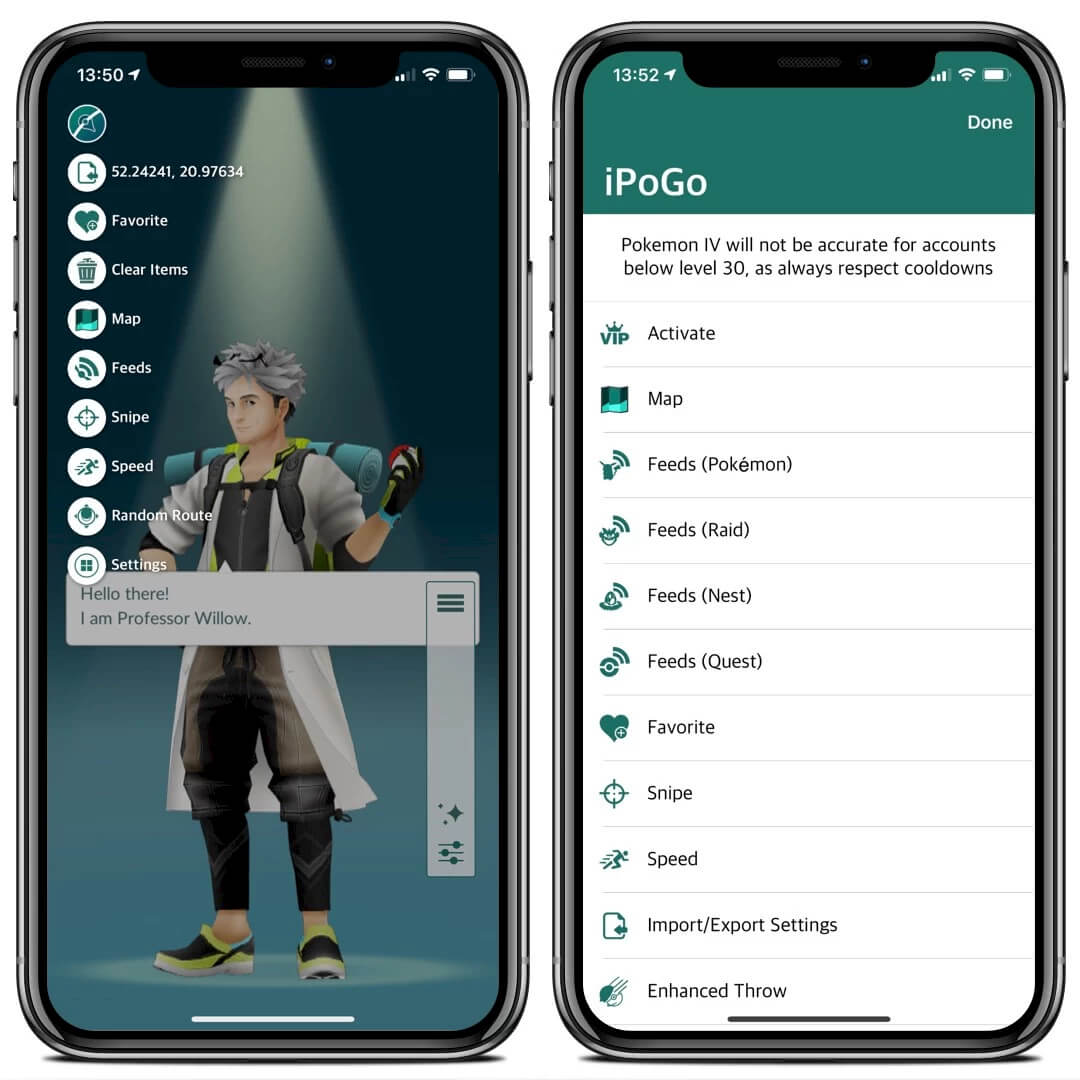 This is another app that you can use on iOS to fine-tune the location shown on the original Pokémon go app. This is a free tool that offers some of the same features that you find on premium apps. You can change the speed of motion on the app; use the joystick to navigate to various locations, among many other features.
In conclusion
If you want to snipe in Pokémon 2020, you need to use a spoofing app that is safe and will not lead to your banning from the game. Some spoofing apps are not so great at hiding the spoofing operation and this may lead to getting warnings which may lead to temporary or permanent banning from the game. It is best to use a different account when sniping and then trading the captured Pokémon back to your main account. Use the listed tools, especially dr. fone virtual location – iOS when sniping Pokémon in 2020 to keep your account safe.
Virtual Location
Reviews about GPS spoofers

Spoof Pokemon Go

Change device location

Protect location privacy