Know Everything about the Features of Grindr Xtra
With millions of daily active users in more than 190 countries, Grindr has become the largest male dating app. Since the launch in 2009, it opens up chances of finding a partner for the gay community.
The best part is that Grindr is free to download on Android as well as iOS devices. But, to enjoy more features and smooth application, you can upgrade to premium plans of Grindr Xtra. Unlike other dating apps, Grindr offers great features and a user-friendly interface. You only need to create your profile on it, and after that, you are able to browse other profiles and photos near your area.
In this article, we will discuss the features of the Grindr Xtra and will also let you know about the pros and cons of it.
Part 1: Features of Grindr Xtra
1.1 See Profiles in Grid View
Unlike Tinder, the Grindr gay dating app offers a unique profile view. In this app, you will see a different view from a typical swipe-left-swipe-right view. When you will log in to the app the first time, you can see about 32 profiles of different men in grids. The grid of profile has rows and columns, where each row has a minimum of three profiles.
Further, the grid also shows you whether the person is online or offline. Plus, you can also see the real-time status of other men's location as it is a location-based app. The profile also mentions the distance of every person on the app from your location.
Other than that, if you upgrade your Grindr to Grindr Xtra, you can see about 6x times more profiles at a single time.
1.2 Favorite Or Block People
If you like someone's profile, then in Grindr you can add that profile to your list of favorites. It ensures that you don't lose access to an interesting profile even if you haven't started a conversation with that man.
On another side, the app also gives you permission to block profiles when you feel unsafe from someone in the app. This gives you a safe and secure dating environment.
1.3 It has Group Chat Feature
Grindr offers a group chat feature to men who are looking for a partner on this dating app. This feature is very useful for the gay dating app as a social media platform. This dating app offers seven different options to you when you are looking for a new person to interact with. The seven options are dates, chat, friends, networking, right now, relationships, and not specified.
All this makes Grindr Xtra one of the most popular dating apps among the gay community. Users trust it and want to explore it to find their partner.
1.4 Filters are there For Search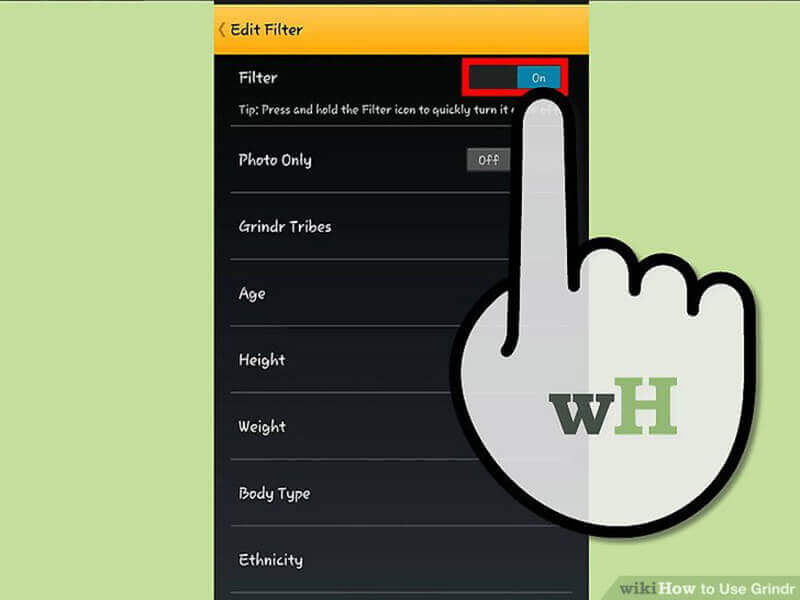 Grindr Xtra dating app allows you to look for profiles by applying filters according to your desire. It has many filters that you can apply to customize the search in the app. You can filter for age limit, location, height, weight, body type, sexual health, and more.
If you are using the free version of Grindr, then you can join only one tribe. If you upgrade to Grindr Xtra, then you can join up to 3 tribes. Depending upon your interest, you can search for the partner with search filter.
1.5 Amazing Messaging Features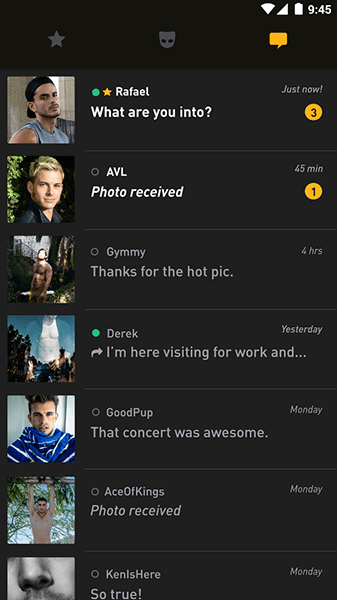 When it comes to messaging, Grindr dating apps offer unique features and similar to chatting apps. You can send or receive messages with ease. Also, you can check if your message has been read or not, similar t to WhatsApp.
Further, it allows users to send instant messages, videos, and stickers. You can also share your live location through Grindr Xtra.
Plus, Grindr has saved phrases. You can write or save the favorite phrases in this app. In the future, you do not need to type the same phrase again and again, as the app will automatically show it to you.
New Features and Fun
When you upgrade your Grindr account, you will get added benefits and new features as well. Now, you will have more freedom and fun to use this amazing dating app. Here are some added features of Grindr Xtra than only Grindr:
You will not get disturbed by any 3rd party ads
You can see 600 profiles at once
Only able to see online people
Can view profiles with a photo
It gives you access to all premium filters
You can send multiple photos at once
Part 2: Pros and cons of Grindr Xtra
Pros of Grindr Xtra
It is easy to use and is easy to install on both iOS and Android devices.
It has more than 20 million daily users.
Grindr shows a wealth of match options according to your requirements.
It is safe and secure to use.
Cons of Grindr Xtra
You will see potential matches near your geolocation. It means you can search partners out of your area.
To overcome this problem, you can use location spoofing apps like Dr.Fone - Virtual Location. This tool allows you to spoof Grindr Xtra with which you can set any desired location on the map and can see the profiles from that location.
Dr.Fone - Virtual Location app is for iOS and is safe as well as a secure fake GPS tool for your iOS device. You can download it from the official site on your system and then connect your device with the system to use it on the device. Try it now!
Conclusion
Grindr Xtra is an amazing dating app for the male community. If you are looking for a safe and secure dating app to find your gay partner, then Grindr is a great option for you. The only drawback of this app is it shows profiles based on your geolocation, which you can overcome with GPS spoofing app. For iPhone, download Dr.Fone - Virtual Location app to spoof Grindr Xtra with safety and security.